Today we are getting organized and taking the pantry to the next level with some DIY Cricut pantry labels. I got a bunch of glass spice jars and containers from Dollarama last year, and transferred all of my spices and baking supplies into them. If you want to see how I organized my kitchen pantry on a budget, check out this dollar store kitchen organizing post. Keep reading for a guide to making DIY Cricut pantry labels, including an in-depth Design Space tutorial.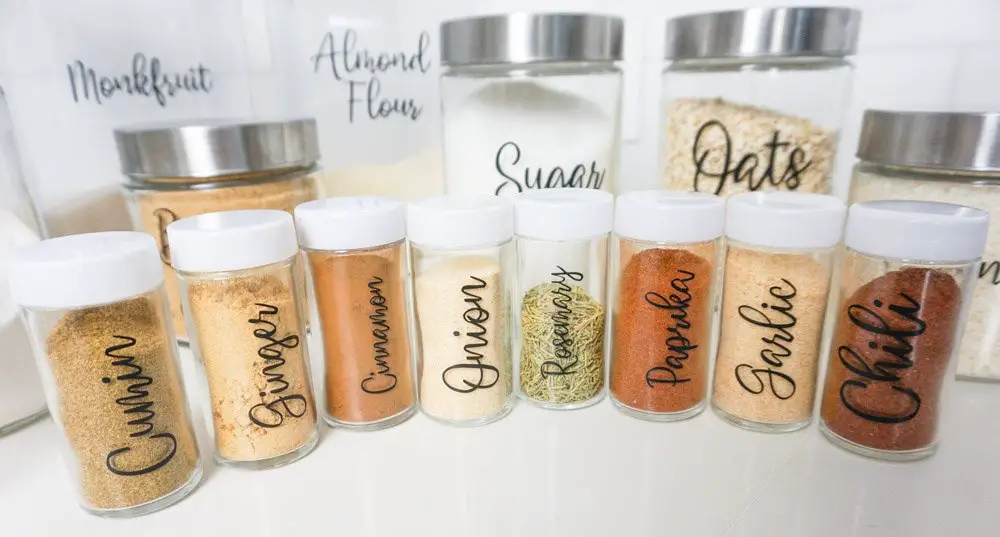 Some of the links below are affiliate links. If you choose to make a purchase, I may receive a small commission, at no extra cost to you. Thank you for your support!
Watch the Video
Check out this video on YouTube to see how I made DIY Cricut pantry labels. This video includes a Design Space tutorial where I show you how to connect letters in a script font, arrange them on the mat and cut them out. Subscribe to my YouTube channel for more DIY videos!
Click here to shop for Cricut supplies!
Supplies
Cricut (I have a Cricut Explore Air 2, but you could use the Maker or the Joy)
Vinyl (I used removable vinyl)
Spice jars/pantry jars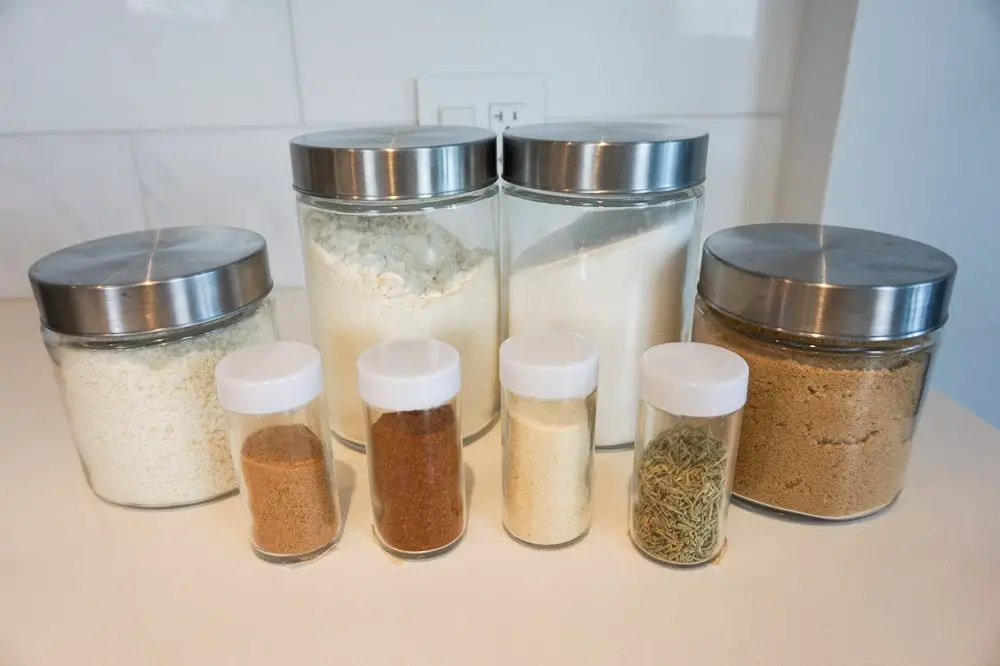 How to Make DIY Pantry Labels with a Cricut
Measure the jars to determine the size of labels you need.
Type out pantry labels into Cricut Design Space. Watch my tutorial to see which font I used and how to properly size and align the letters.
Cut labels out onto vinyl with Cricut.
Weed out labels with a weeding tool.
Cut labels out with scissors.
Cut out a piece of transfer tape or contact paper and peel off the clear layer.
Stick clear sticky layer on top of vinyl label, and press down with a scraper tool.
Peel off clear layer, making sure the vinyl letters stick to the clear layer.
Stick label onto your jar.
Press down on label with the scraper tool to make sure it sticks to the jar or container.
Peel off the clear layer.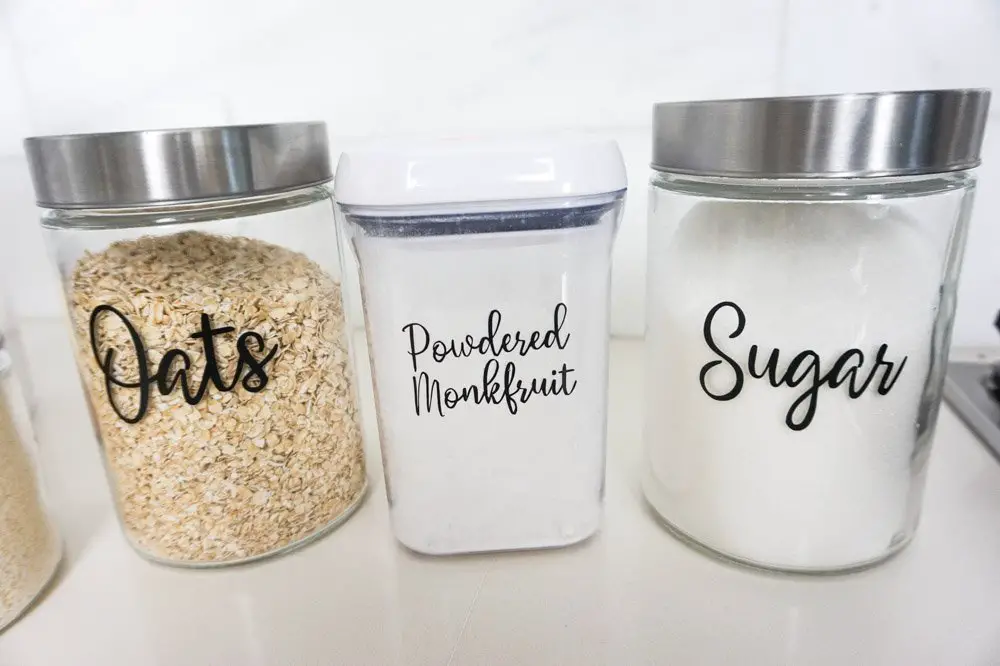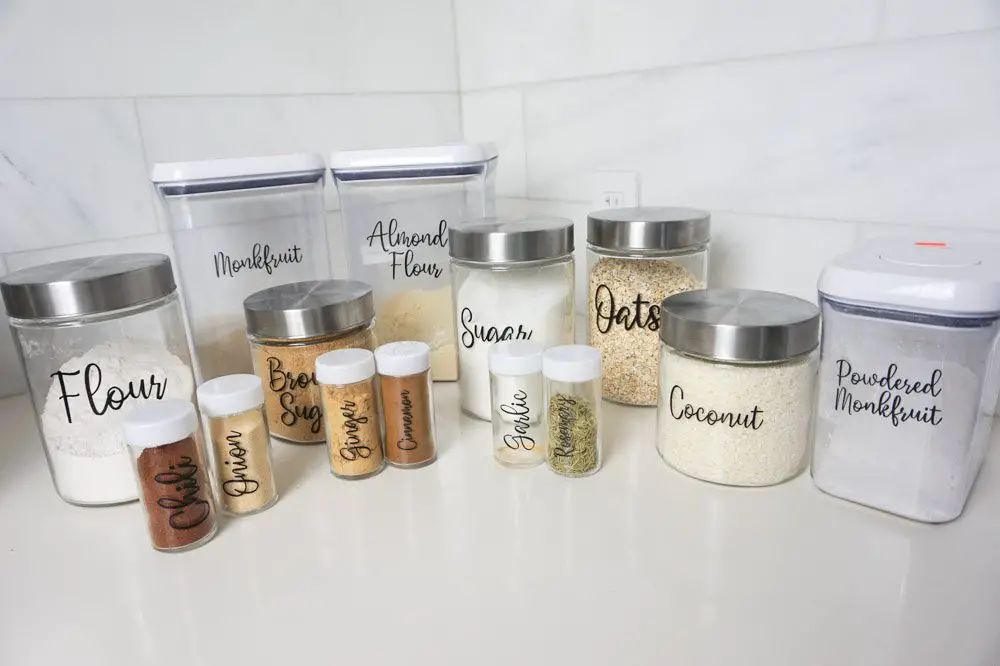 Save this Post for Later!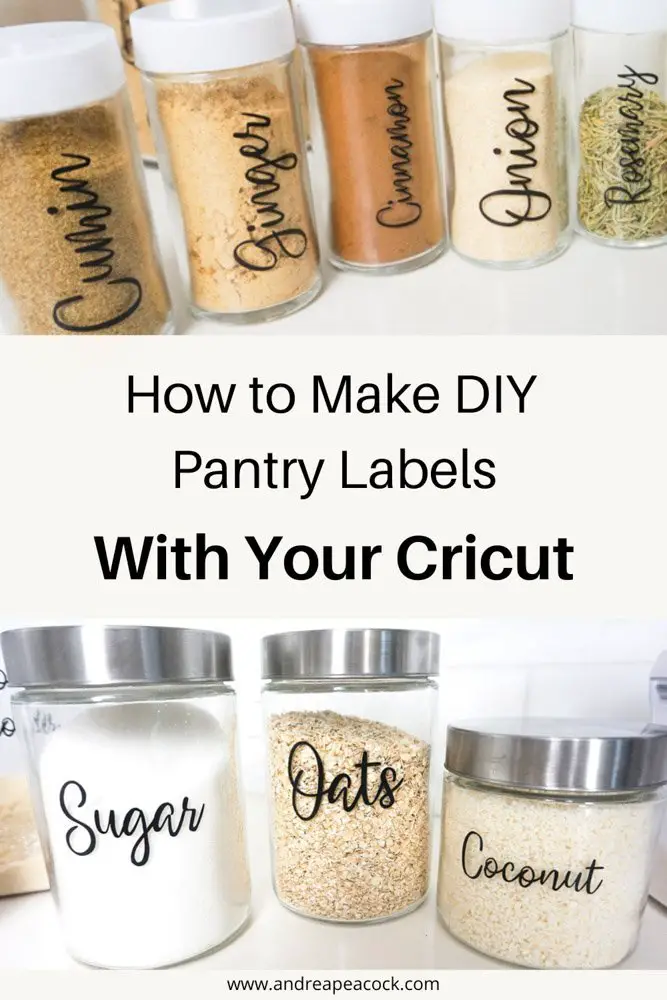 Thank you for reading this guide to making DIY Cricut pantry labels! Don't forget to subscribe to my YouTube channel for more DIYs and Cricut tutorials.
Follow Me!
Instagram | Pinterest | Twitter | Facebook | TikTok | YouTube
xo,
Andrea