We are currently in the coldest week we've had all winter in Vancouver, and we even had our first snowfall of the season this morning! Before today, I did see lots of daffodils popping up downtown even in January! I am so ready for spring and warmer weather. Today's post is all about spring, with four easy Dollar Tree spring farmhouse DIYs.
Dollar Tree Spring Farmhouse DIYs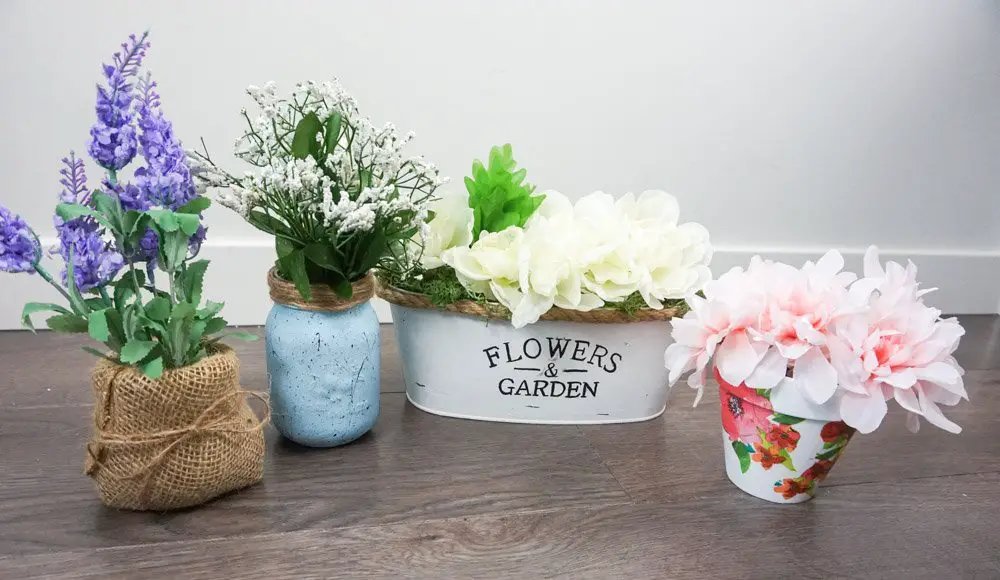 Watch the Video
Check out my video on YouTube, where I show you how to make four easy Dollar Tree farmhouse DIYs. Be sure to subscribe to my YouTube channel for more DIY videos every week!
Floral Pot
Supplies
Terracotta Pot
Floral Napkins
Mod Podge
Fake Flowers
Foam Brush
Steps
Cut out flowers from a napkin in varying sizes.
Brush mod podge onto the pot in sections where you want to place flowers.
Press the flowers onto the pot.
Brush mod podge overtop of flowers, then let dry.
Add another layer of mod podge overtop of all the flowers.
Add flowers into the pot.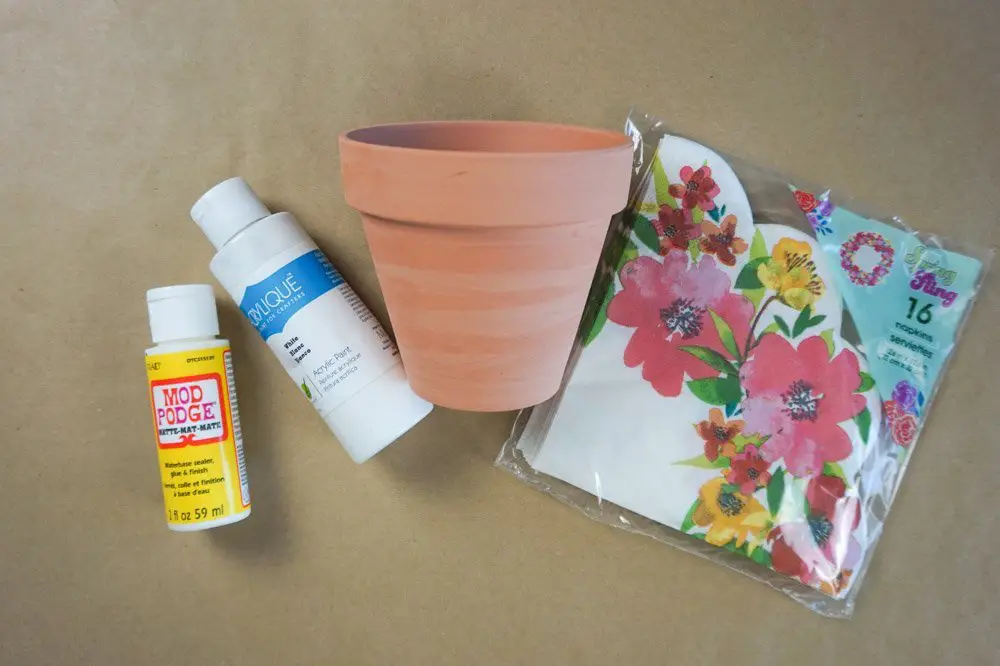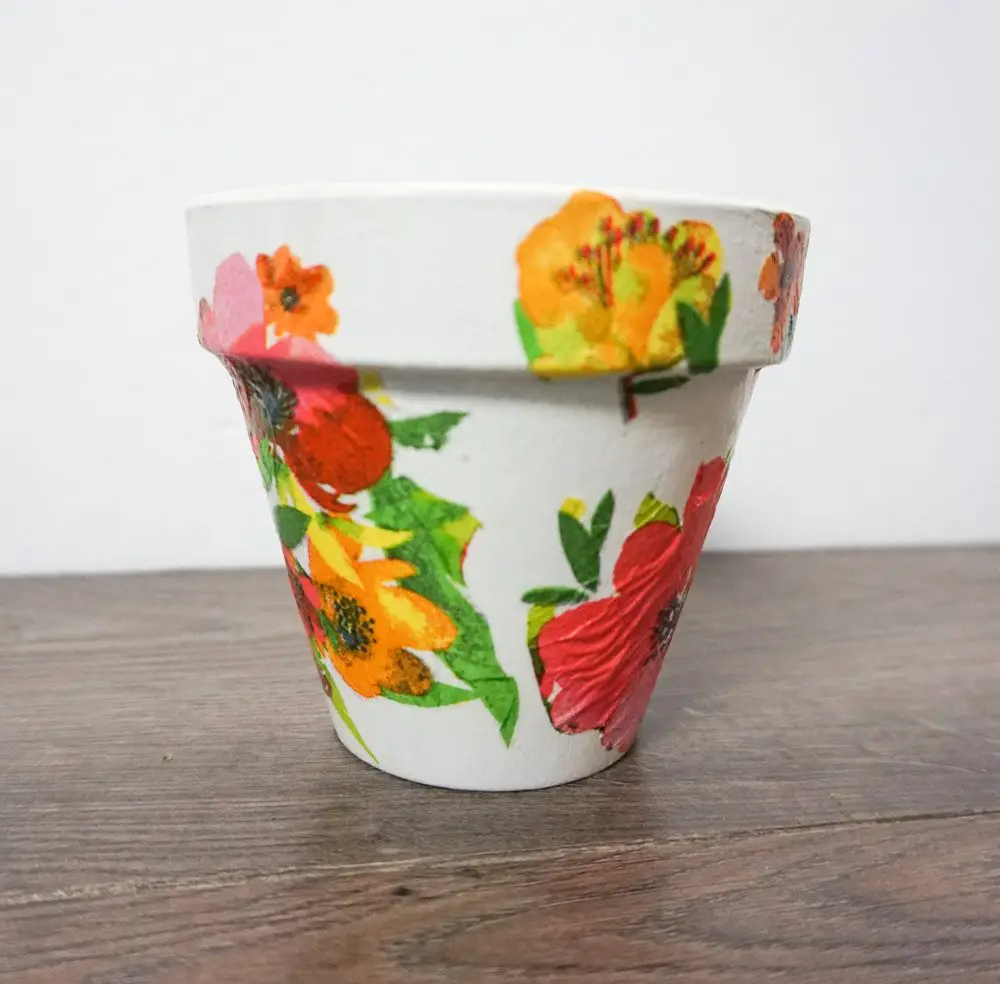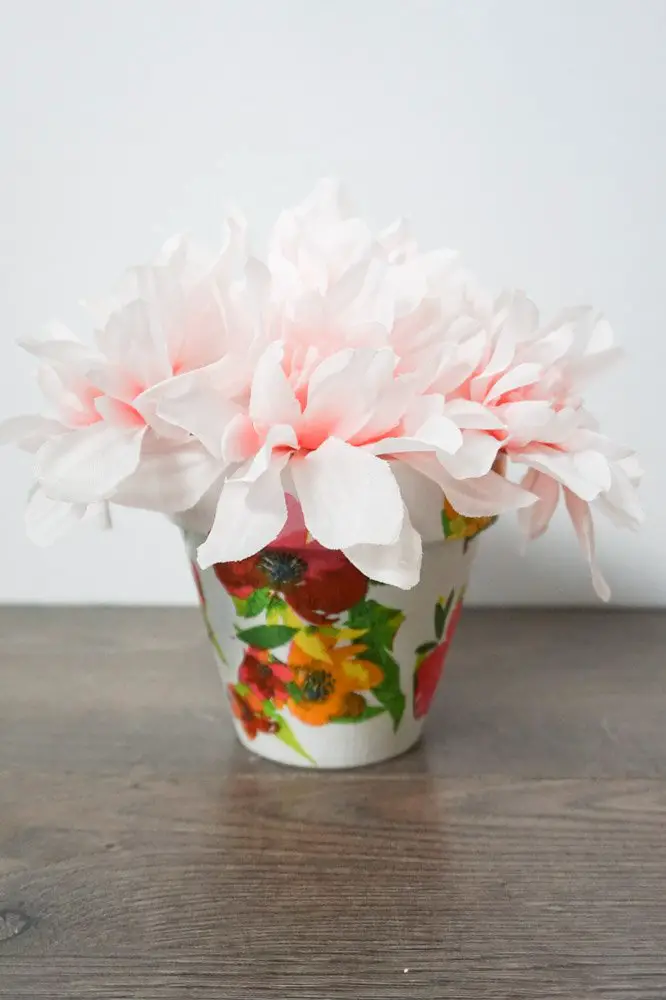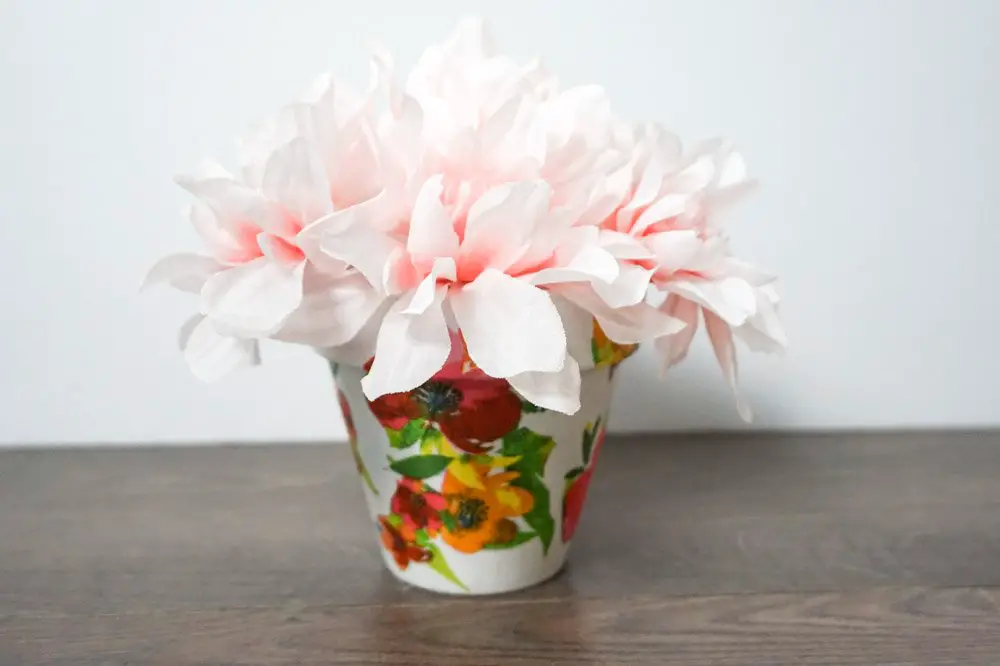 Blue Speckled Mason Jar Vase
Supplies
Mason Jar
Blue Acrylic Paint
Black Acrylic Paint
Brown Acrylic Paint
Twine
Old Toothbrush
Foam Brush
Hot Glue Gun + Glue
Baby's Breath
Steps
Using the foam brush or other paint brush, paint the mason jar blue.
Mix black and brown paint together.
Dip Old Toothbrush into black and brown paint mixture, and use your fingers to flick the paint onto the mason jar to make a speckled effect.
Glue twine around the top of the mason jar.
Place baby's breath into the mason jar.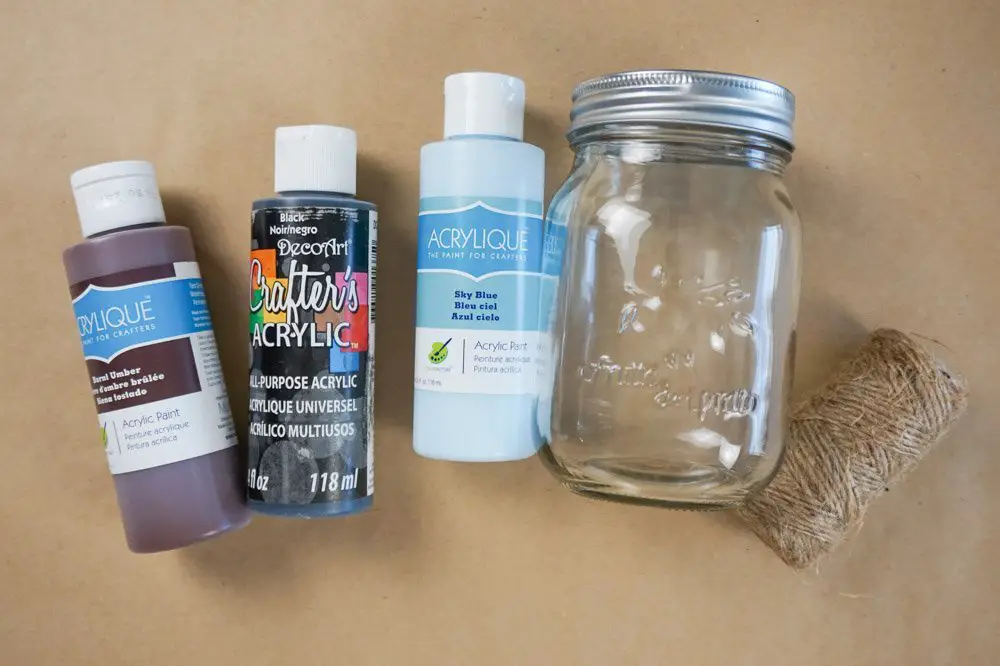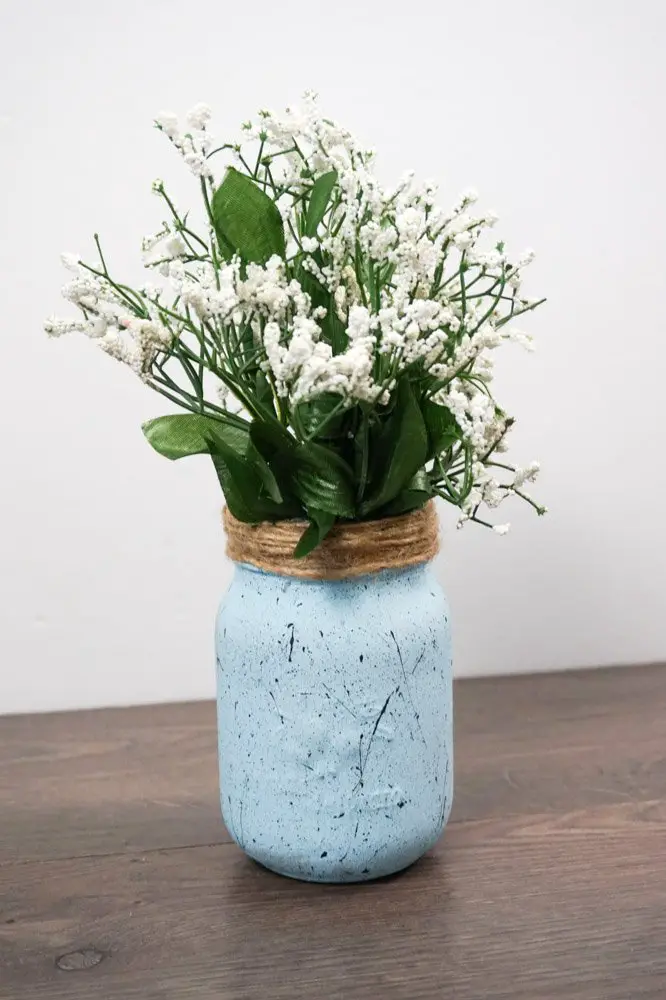 Floral Bucket
Supplies
Silver "flowers & garden" Bucket from Dollar Tree
White Acrylic Paint
Black Acrylic Paint
Foam Brush
Small Paint Brush
Jute Rope
Floral Foam
Fake Flowers
Reindeer Moss
Sandpaper
Steps
Paint silver bucket white. This will take several coats.
Lightly sand the bucket to get some of the silver showing through, to give it a more rustic look.
Using a small paintbrush, go overtop of the "flowers & garden" letters with black paint.
Glue jute rope around the top of the bucket.
Place floral foam inside bucket and add flowers and moss.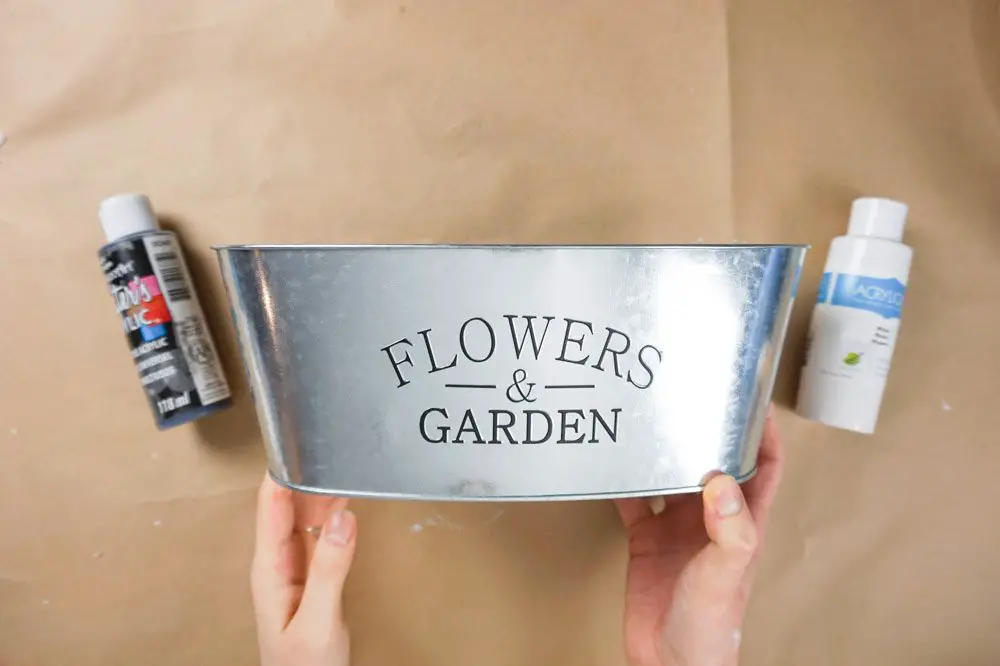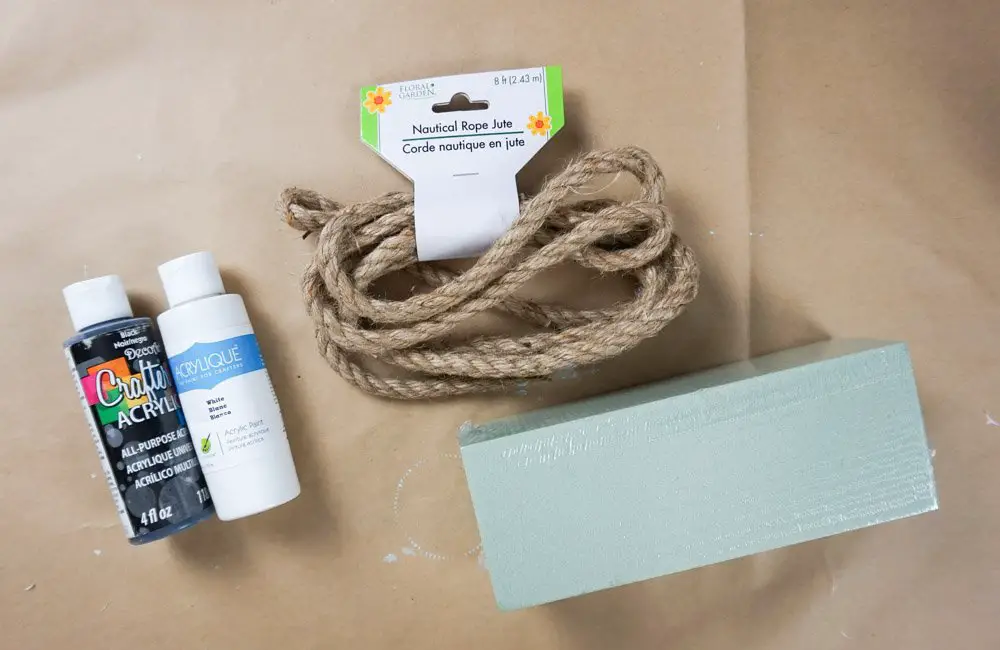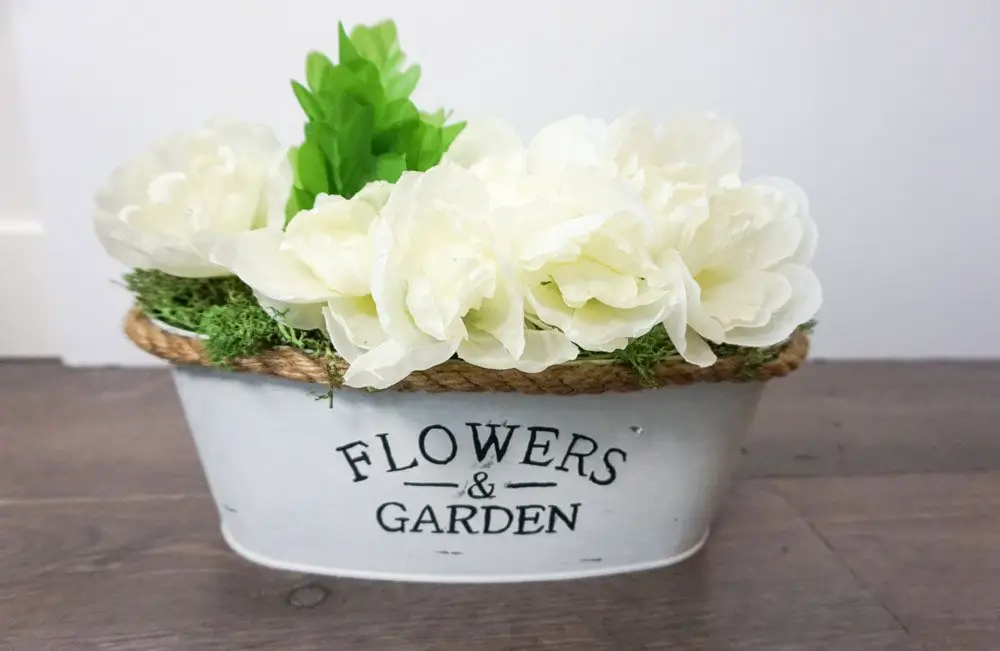 Burlap Vase
Supplies
Candle Holder
Burlap
Hot Glue Gun + Glue
Lavender
Steps
Wrap candle holder in burlap and glue in place so it looks like a burlap sack.
Place lavender inside vase.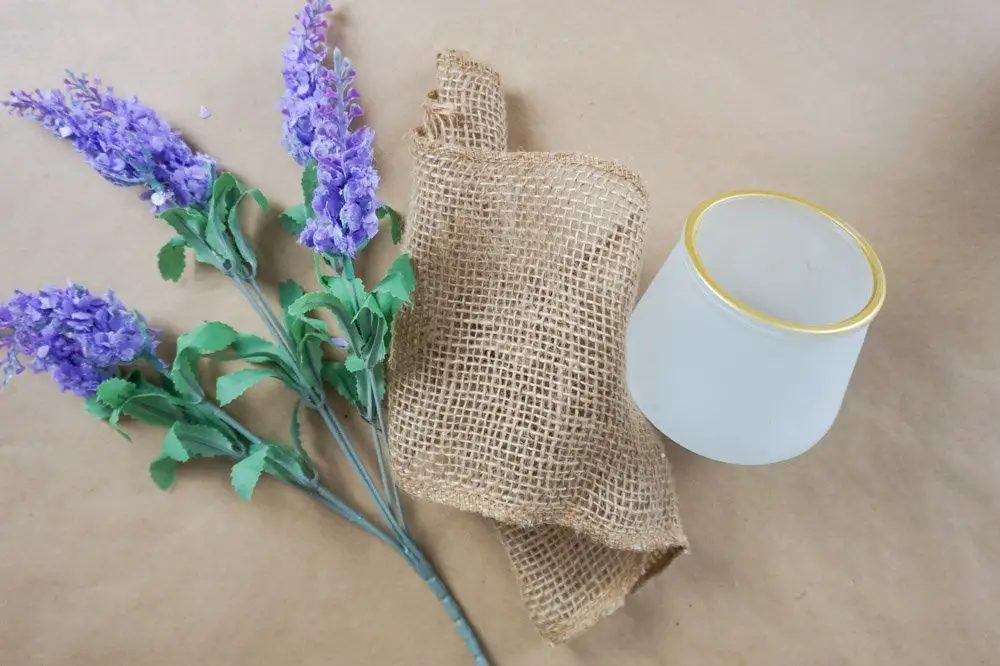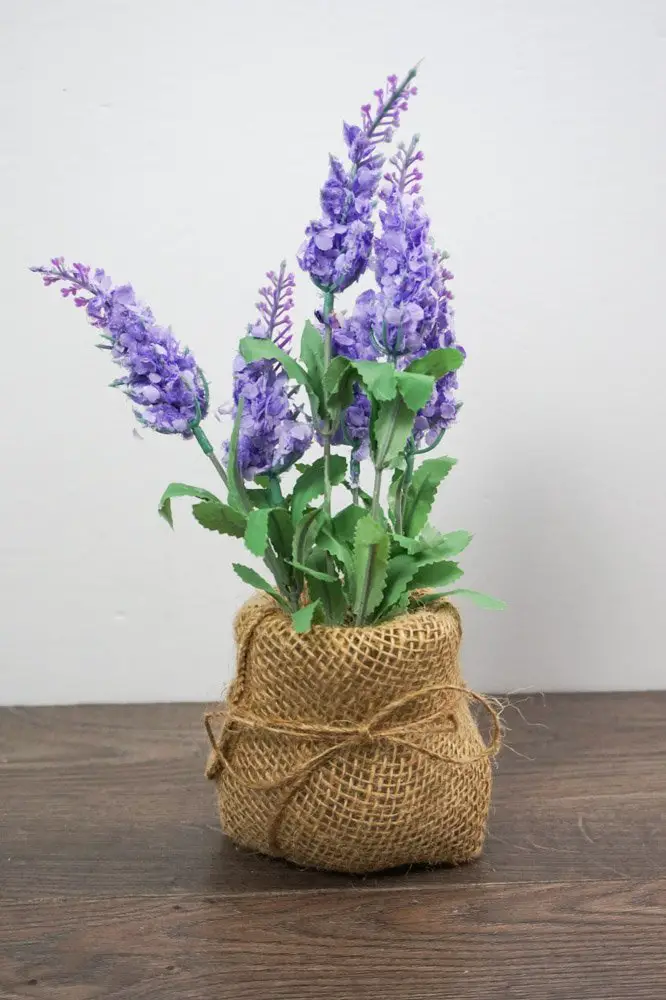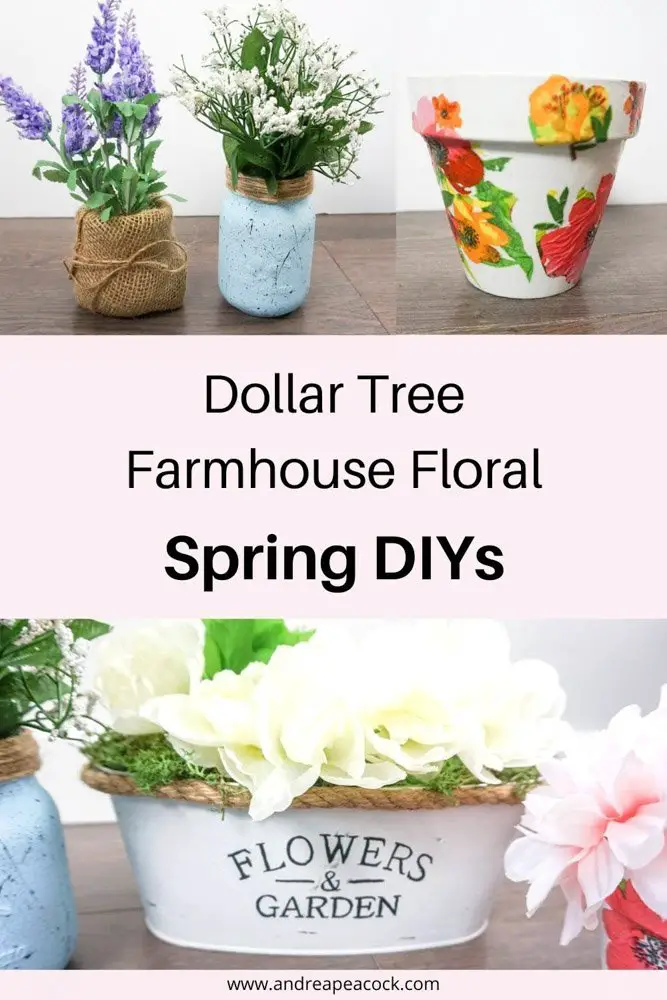 Thank you for reading this guide to making these four Dollar Tree spring DIYs! Don't forget to subscribe to my YouTube channel for more DIYs every week.
Need more DIY inspiration? Check out these posts!
High-End Dollar Tree Home Decor DIYs
How to Make Pantry Labels with a Cricut
Follow Me!
Instagram | Pinterest | Twitter | Facebook | TikTok | YouTube
xo,
Andrea