Visiting the Trevi Fountain was one of the top things I was looking forward to when planning a trip to Rome, Italy. So many of the photos and videos I'd seen of the Trevi Fountain were full of thousands of people everywhere, so you could barely see the fountain in the background though. Not my idea of a fun time, especially when I was already paranoid about pickpocketers.
Keep reading to see how you can get you perfect Lizzie McGuire Trevi Fountain experience without the crowds!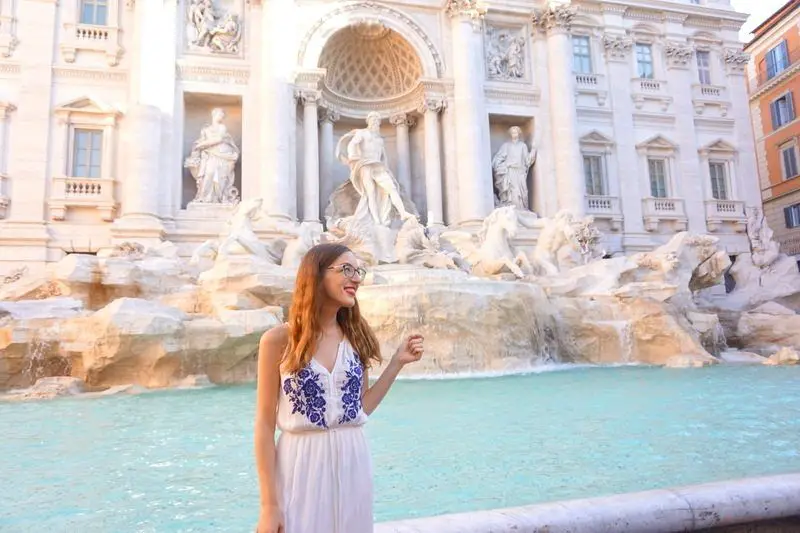 We were in Rome in late July, which is the height of the tourist season. Our first morning in Rome, we decided to walk over to the Trevi Fountain. I knew we had to get there early in the morning to beat the crowds, but I wasn't sure how early people would be showing up. Unfortunately Rome was our last stop on our four-city European tour, so our jet lag wasn't waking us up naturally super early in the morning anymore!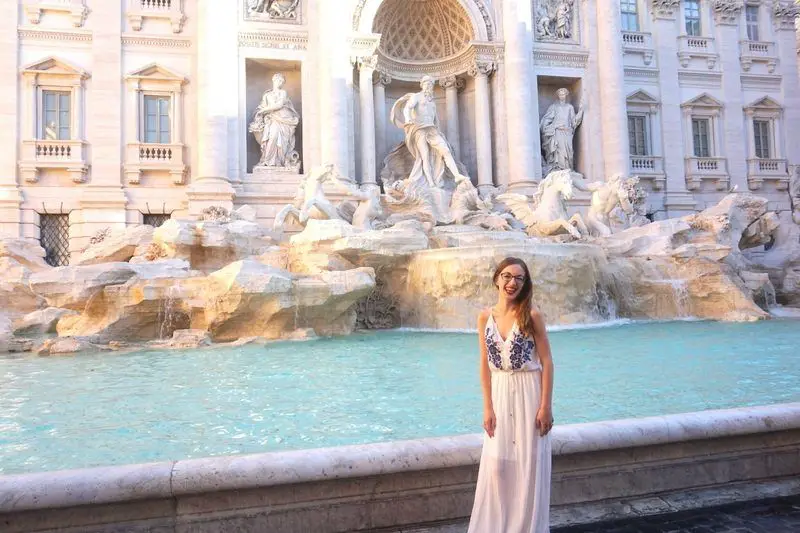 We planned to wake up at 6am but we ended up pressing snooze until 6:30. Woops!
Our Air BnB was less than a 15-minute walk to the Trevi Fountain though, so we got there about around 7:15. There were already a few people there, but not too many. We were able to get tons of photos, and since there were a few people there we were able to ask someone to take a couple of pictures for us, which was awesome.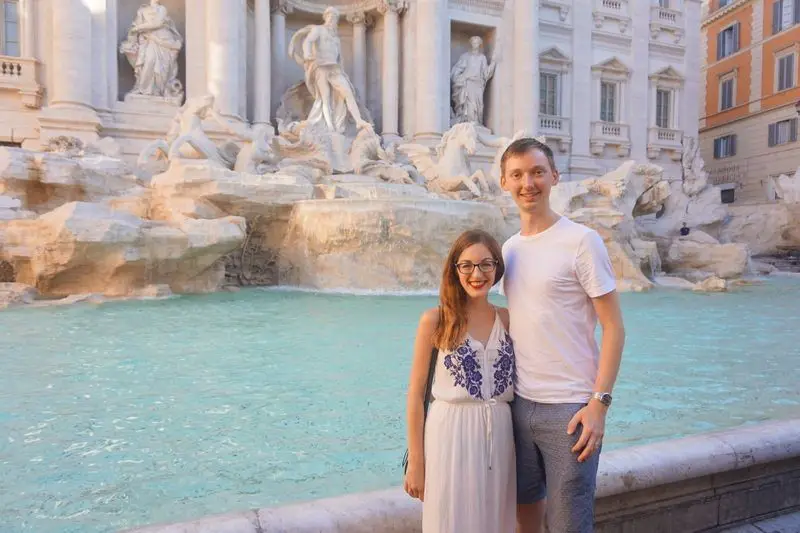 The lack of people around also really gave us the opportunity to admire the fountain in peace and throw our coins in without anyone crowding us. It really is super magical, and is totally worth waking up early to get the most out of the experience.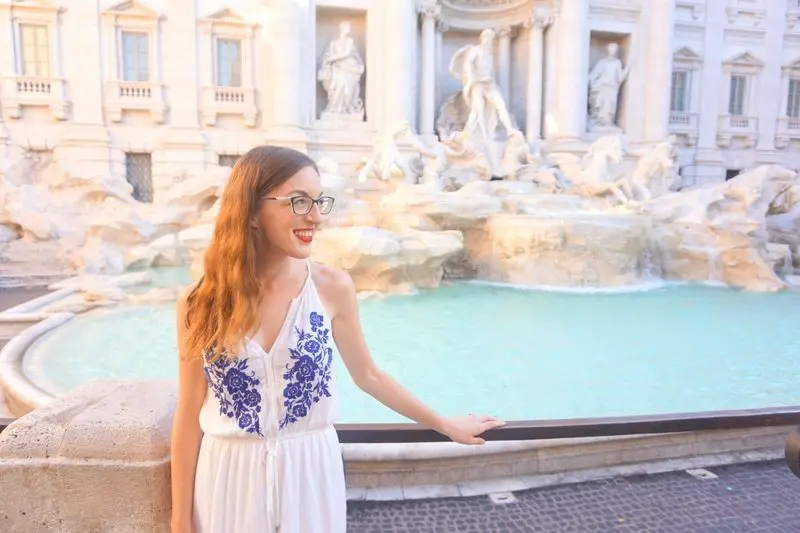 One funny thing I was not expecting at the fountain were the whistle-happy security guards. Someone sits on the edge of the fountain? Whistle. Someone brings a drink too close to the fountain? Whistle. Someone brings a bicycle near the fountain? Whistle.
Anytime I see people posting pictures of them sitting on the edge of the fountain, all I can think about are those security guards blowing their whistles!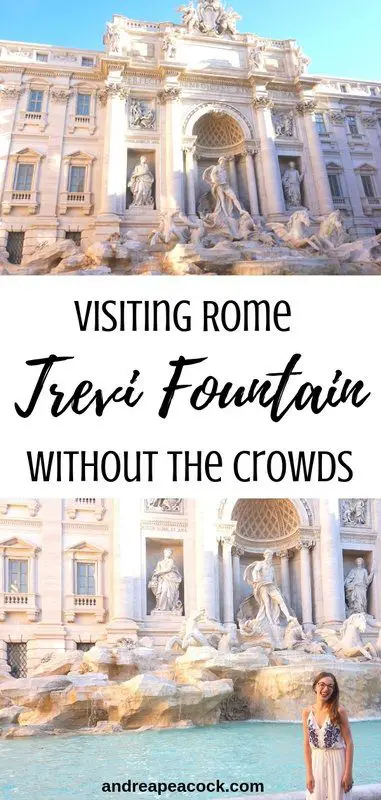 Have you ever been to the Trevi Fountain? What was your experience like?
Traveling to Rome? Check out these posts:
How to Spend 4 Days in Rome, Italy
Guide to Visiting the Colosseum, Palatine Hill and the Roman Forum
xo,
Andrea
Follow Me!