The Colosseum is by far one of the most iconic landmarks in Rome, and it definitely cannot be missed! I don't think you can truly understand the grandeur of it until you see it in person. In this post I am sharing a guide to visiting the Colosseum and how to get the most out of your experience. I also have an important tip for visiting Palatine Hill and the Roman Forum so you don't make the same mistake we did…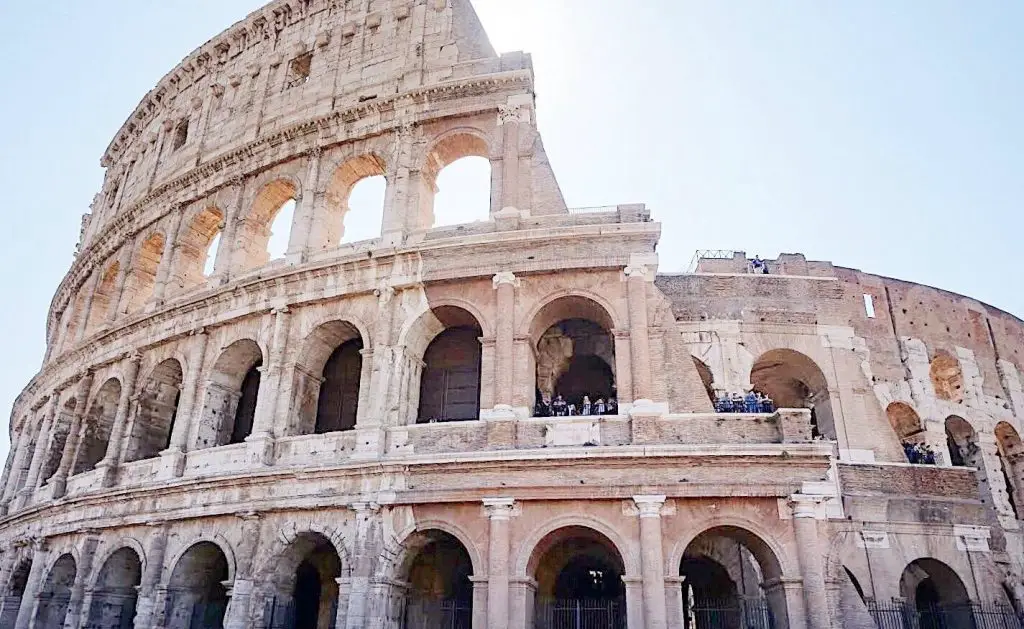 Tickets
One ticket gets you entry into the Colosseum, Palatine Hill and the Roman Forum. Tickets are valid for 48 hours after your first entrance. Check out the next section for a tip on this though, because it's not as simple as we thought!
Being one of the most popular attractions in Rome, lines Colosseum are very long. To skip the ticket-buying line at the Colosseum, you can buy your tickets at Palatine Hill instead, where the lines are much shorter. We bought our tickets at Palatine Hill in the afternoon in July and there were only a few people ahead of us.
You can also buy tickets online, but there is a  €2 booking fee if you do so, and you have to show your order code at the ticket desk.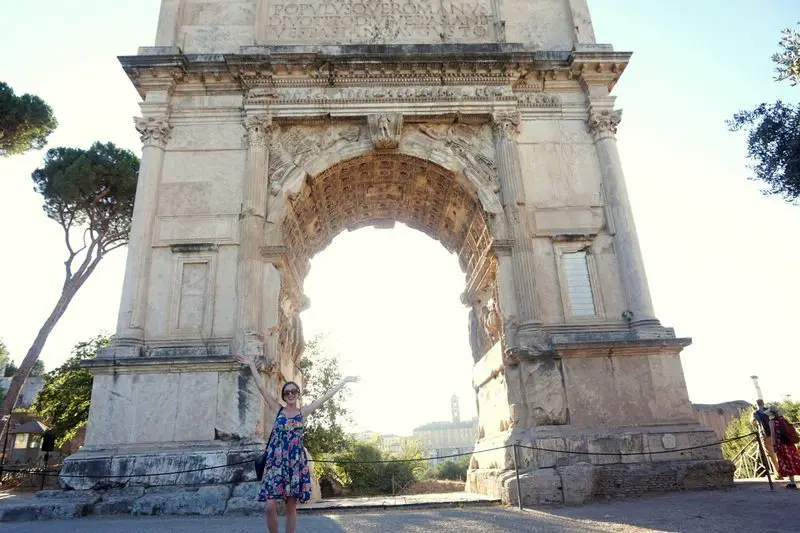 Top Tip for Palatine Hill/Roman Forum
Like I said above, one ticket grants you admission to the Colosseum, Palatine Hill and the Roman Forum. HOWEVER, re-entry is not permitted to any of the attractions, even within the 48-hour time period. This is where we went wrong, because Palatine Hill and the Forum are considered one attraction. They are connected by a walkway, and once you visit one of them, you are classified as having visited both of them.
We visited Palatine Hill one day, and planned to go to the Colosseum and the Forum the next day.
But when we went to the Forum, we were not allowed in since we'd been to Palatine Hill the day before. The only way you can do Palatine Hill and the Forum is if you do them at the same time.
We actually weren't too disappointed, because from Palatine Hill you have a really good view of the Forum down below. But if you are wanting to see all three attractions, I would suggest going to the Colosseum one day then Palatine Hill/the Forum the next day.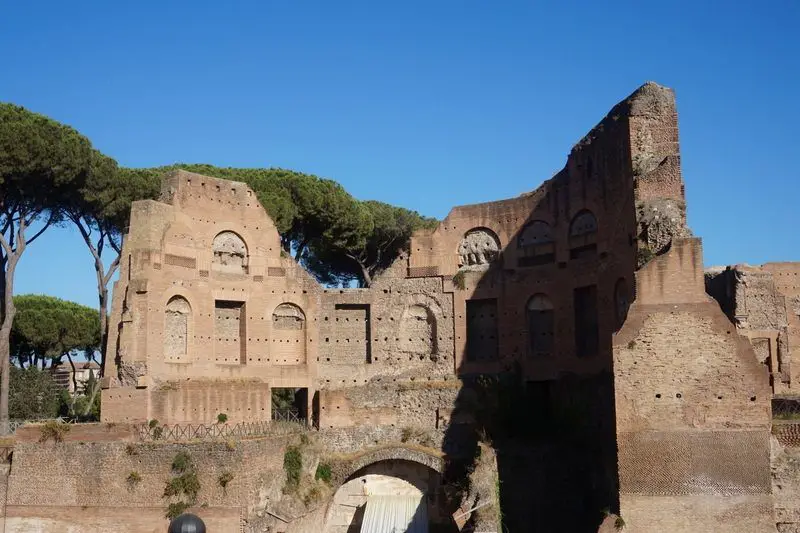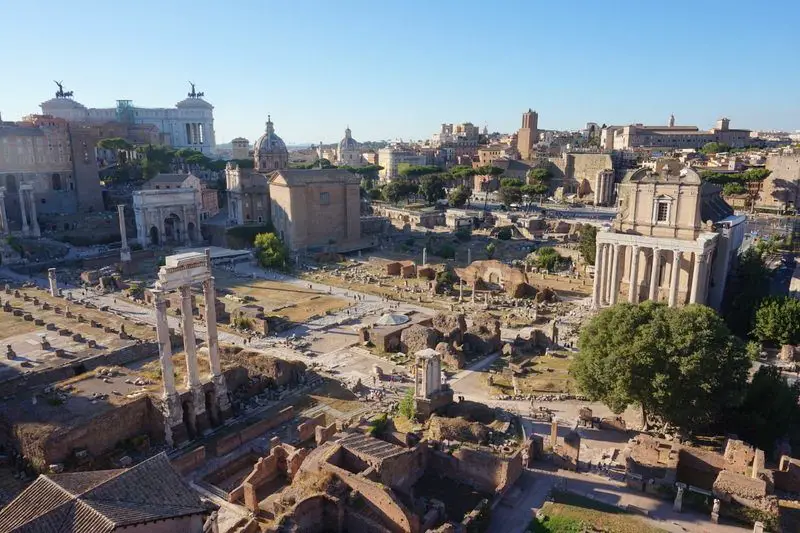 Getting to the Colosseum
We got to the Colosseum before it opened, which I highly suggest doing. The line was not very long, and since we had tickets already, we got in pretty quickly. By the time we came out, the line was really long, and it was already quite hot out. In my opinion it's not worth waiting hours in line in the hot sun, so get there early!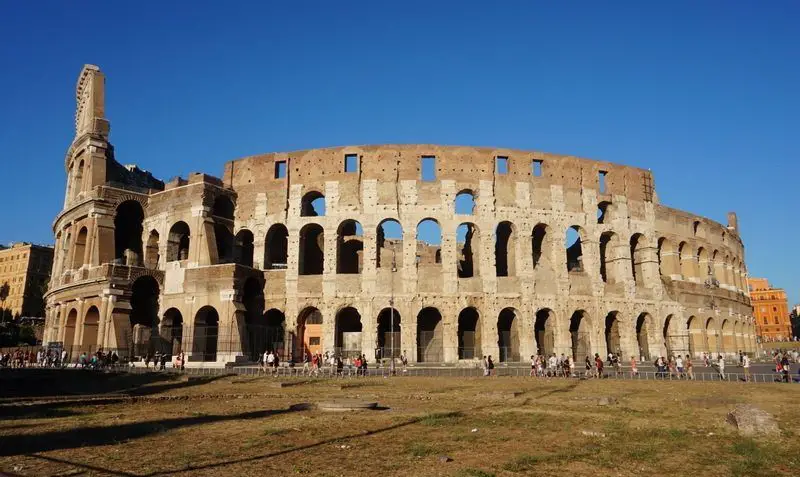 Making the Most of your Visit
Inside the Colosseum is pretty impressive, but to be honest, it all looks the same. There really isn't much to see or explore. There are paid tours you can take, but instead, we downloaded a free Rick Steeves tour, and I'm so glad we did! We were able to learn about the Colosseum and make sense of what we were seeing. There is also a Rick Steeves tour available for the Forum.

Have you ever been to the Colosseum, Palatine Hill or the Roman Forum in Italy? What did you think??
xo,
Andrea
Follow Me!