Penticton is a beautiful city in the South Okanagan region of British Columbia, Canada. It is actually my hometown, where I was born and lived the first 18 years of my life. On a recent visit back home, I went on a hunt for murals and was surprised with how many I found! Keep reading for my guide to 22 of Penticton's most Instagram-worthy murals. I've also included a custom Google map to make it easy for you to find all these incredible murals!
Tickleberry's
Tickleberry's is a famous ice cream shop in Okanagan Falls, about 20 minutes south of Penticton. They have also opened three concession stands along Skaha Lake in Penticton. This first mural is on the side of the concession stand at Sudbury Beach, at the corner of Skaha Lake Road and Sudbury Avenue. I love this mural because it's bright pink and covered in fun polka dots.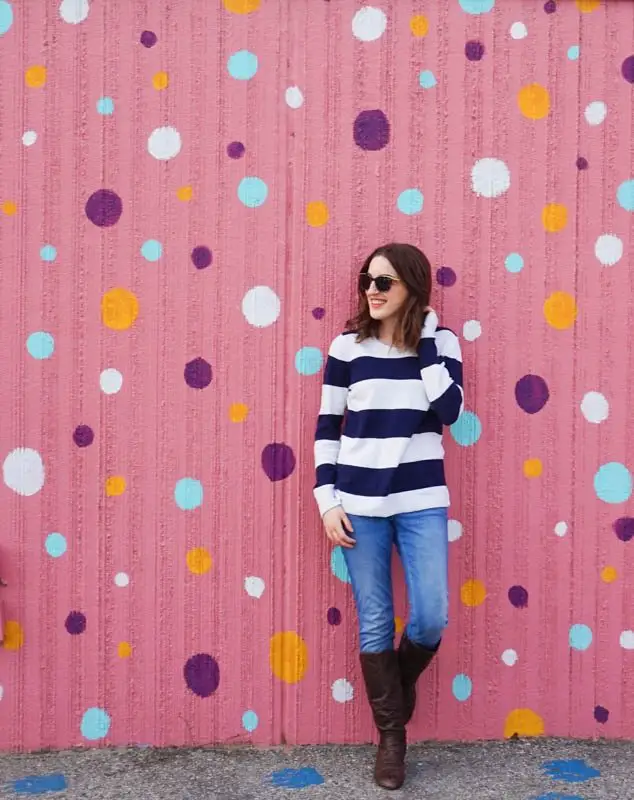 Beach Rentals
This next mural is also at Sudbury Beach, on the side of the Glow SUP Adventures building. Glow SUP is a great place to go to rent stand-up paddleboards and kayaks. This bright yellow mural filled with tropical flowers is so pretty and beachy.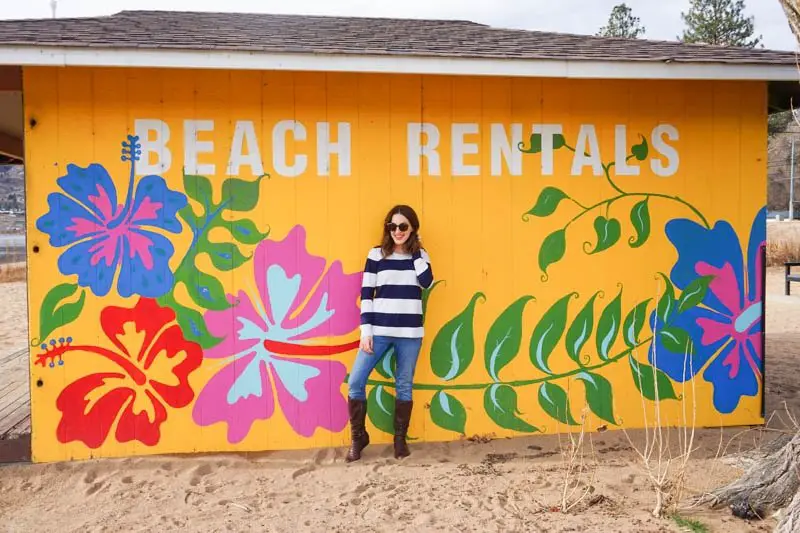 Tickleberry's
Another Tickleberry's concession stand is at Skaha Lake Park, at the end of Parkview Street. The murals on this building feature the Tickleberry's bears eating ice cream and playing at the beach.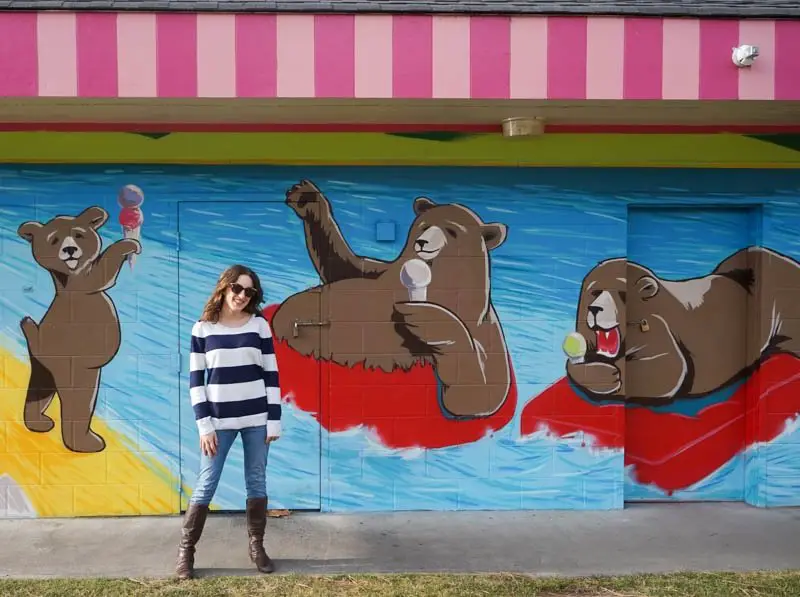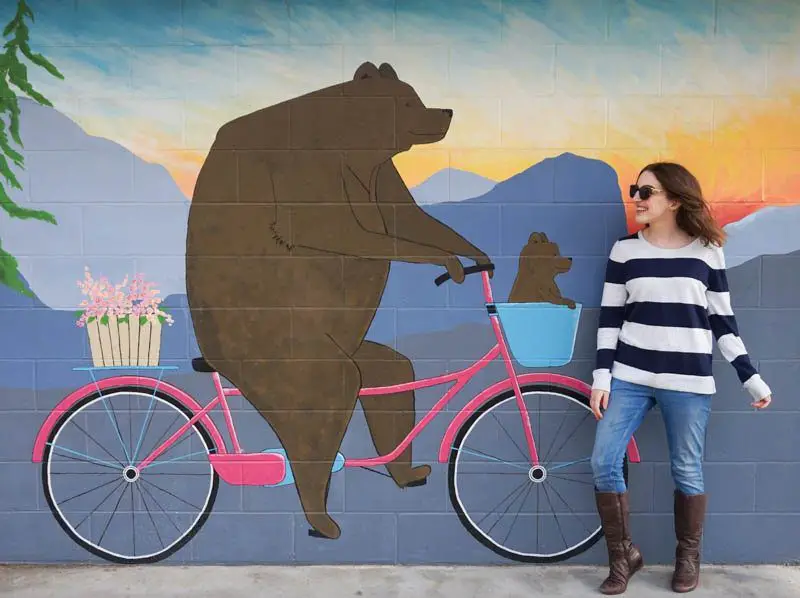 SS Sicamous
The SS Sicamous is a famous ship that was used to transport passengers and cargo up and down Okanagan Lake, from Penticton to Vernon. The boat was in service from 1914 to 1936. It has been docked in Penticton since 1951.
This mural of the Sicamous is on the CPR Dredge Shed, which is now a workshop for the SS Sicamous and the SS Naramata. The shed is in the rose garden next to the Sicamous. The mural was done in 2014 by [email protected], which is a program through the Penticton Art Gallery.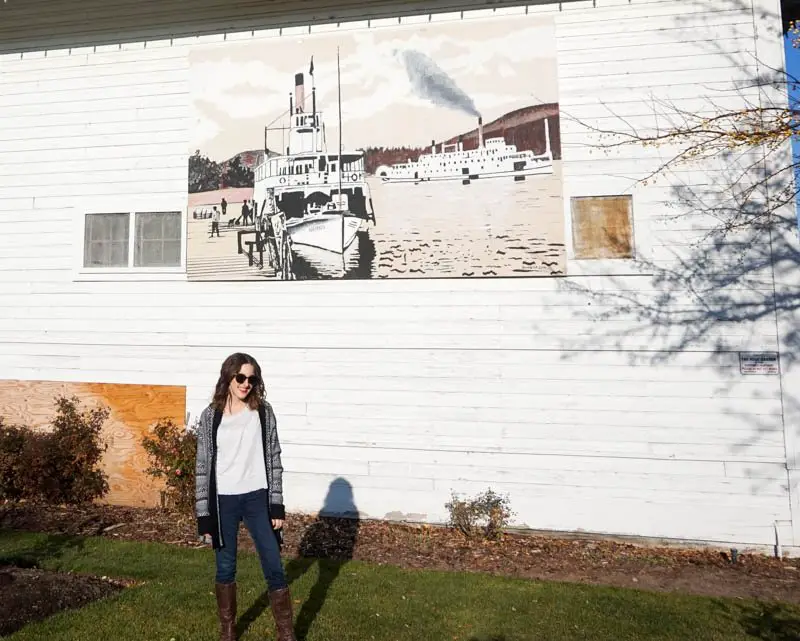 Penticton History
This large mural showcasing the changing landscape of Penticton from 1908 to 2008 is on the side of a building at 291 Brunswick St. Artist Gerry Houghton painted this mural in 2008.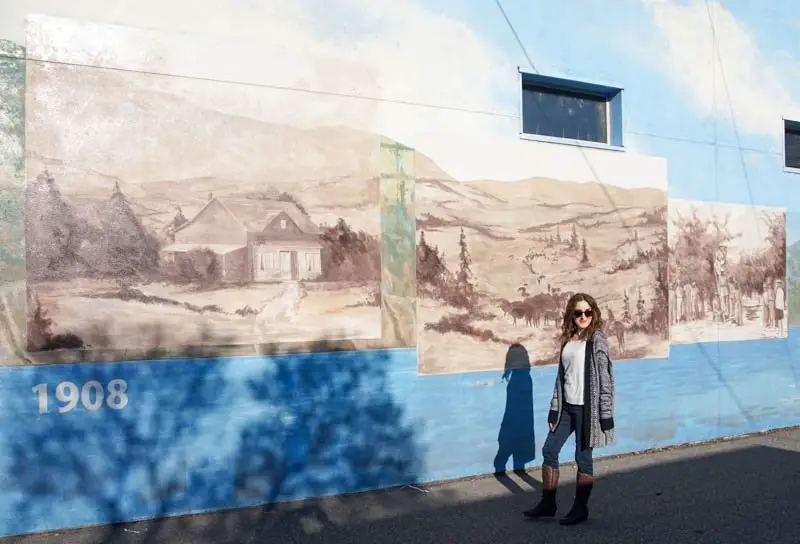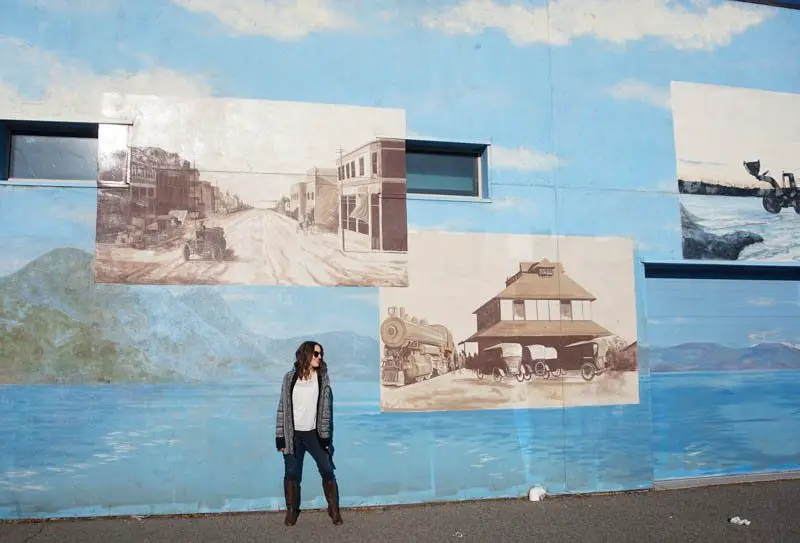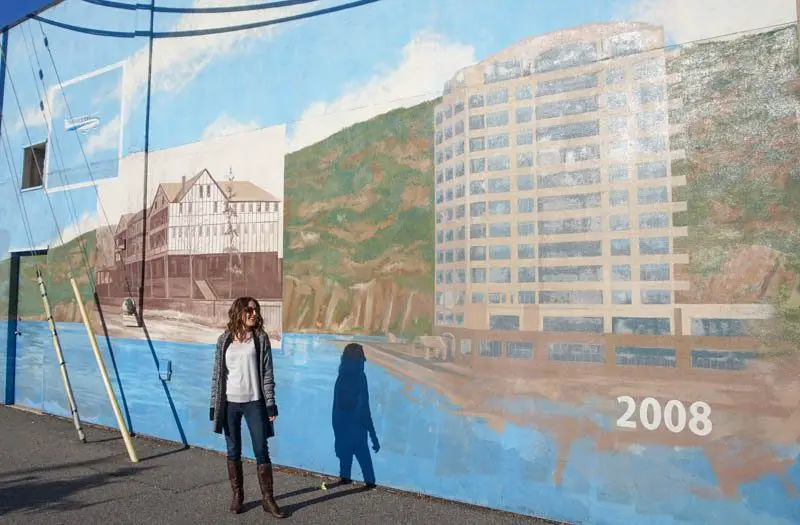 Animals
This is one of my favourite murals in Penticton, because of how big, bright and bold it is. Artist Brad Mulherin painted this stunning mural of a heron, an osprey and a coyote. It is on the side of the building at 351 Westminster Ave. W.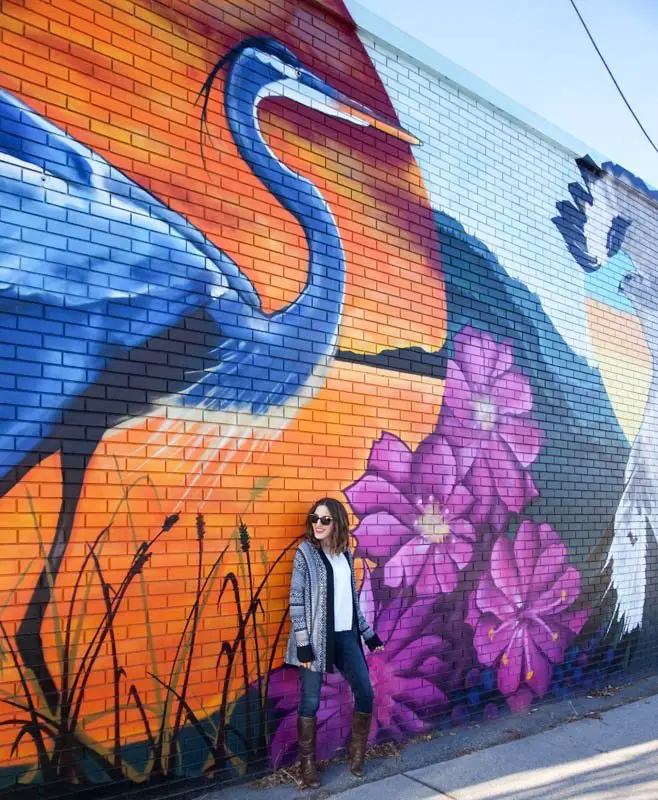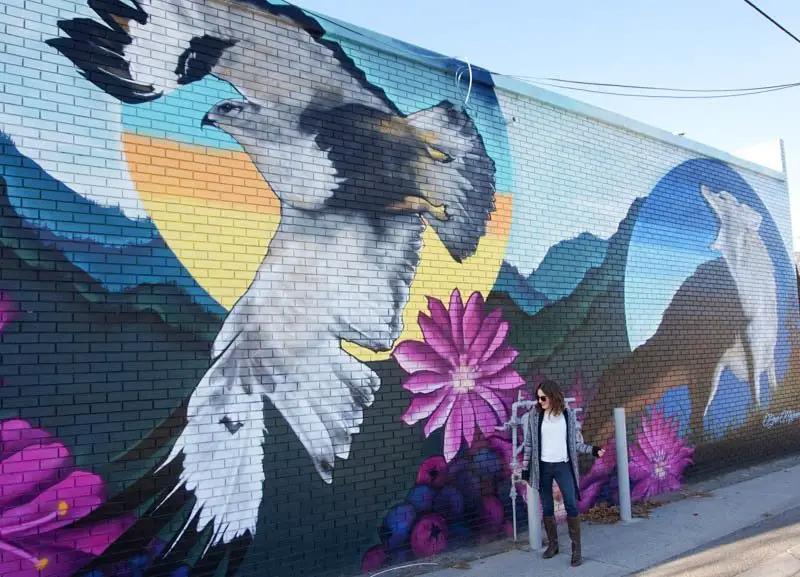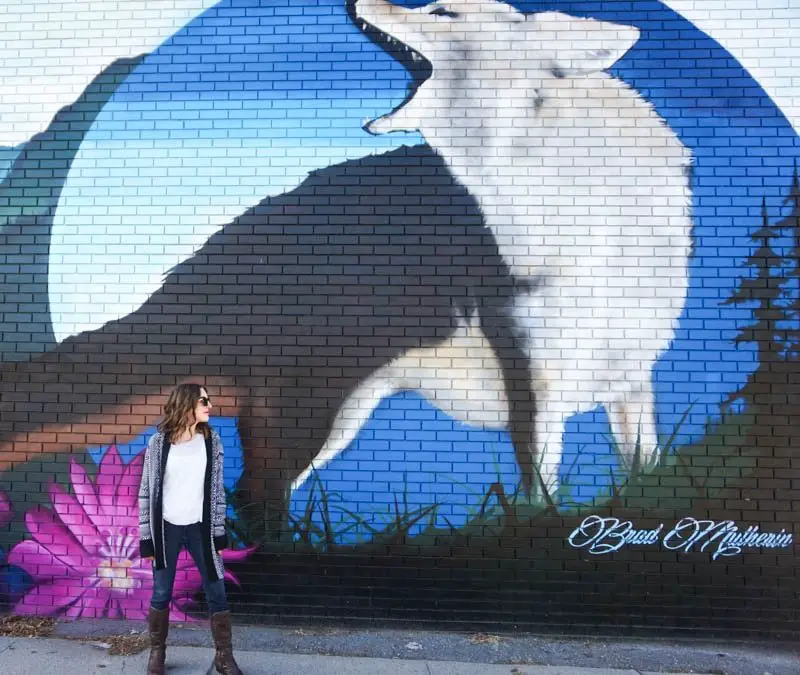 Penticton
This mural shows a historical scene of Penticton showing the SS Sicamous, a horse and buggy and the Kettle Valley Railway. Back Alley Design created this mural on the side of Slumber Lodge, at 274 Lakeshore Dr. W.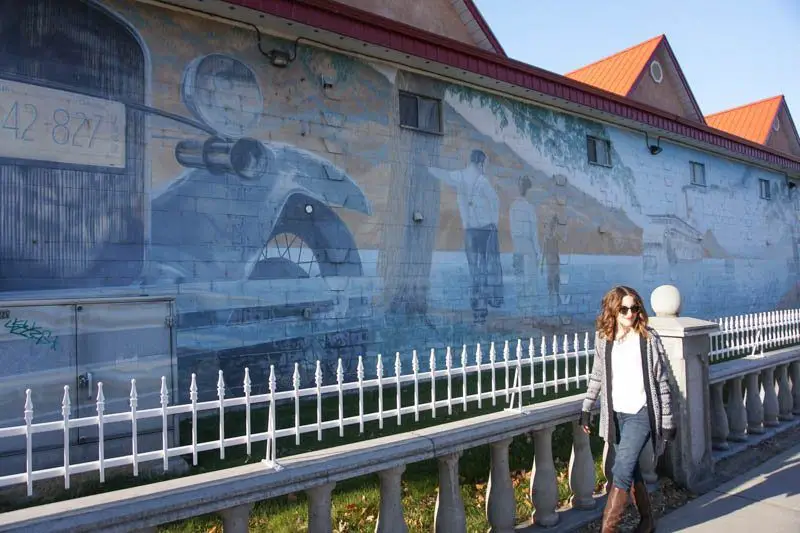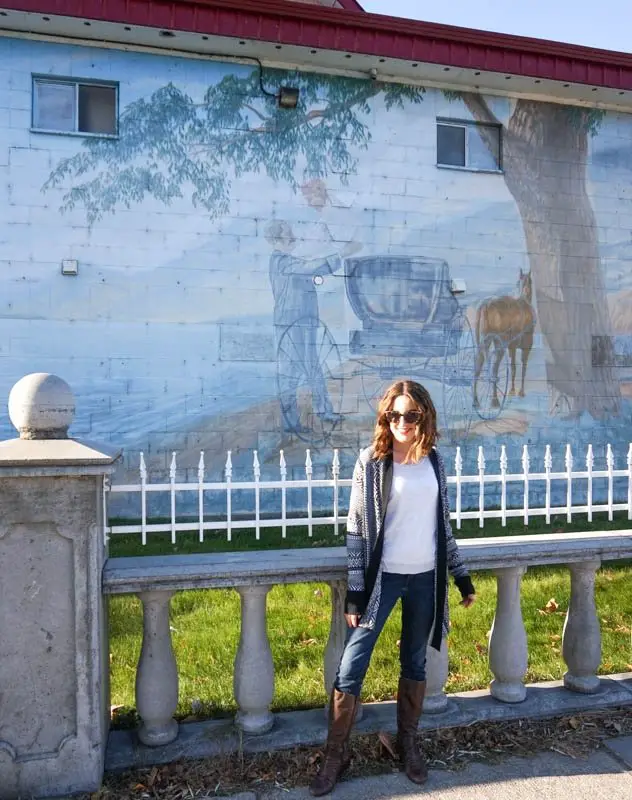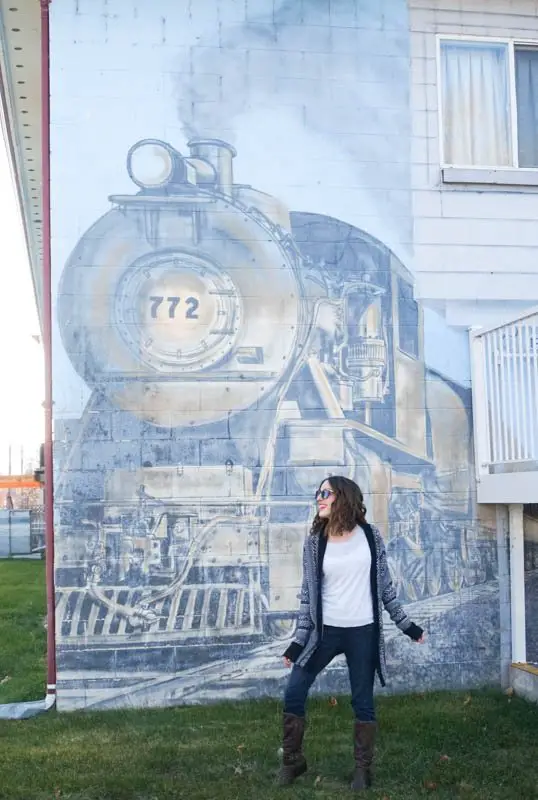 Kiddie Hall
This mural of two blue characters with wings on a yellow background is in the alley behind Kiddie Hall, at 104-166 Main St.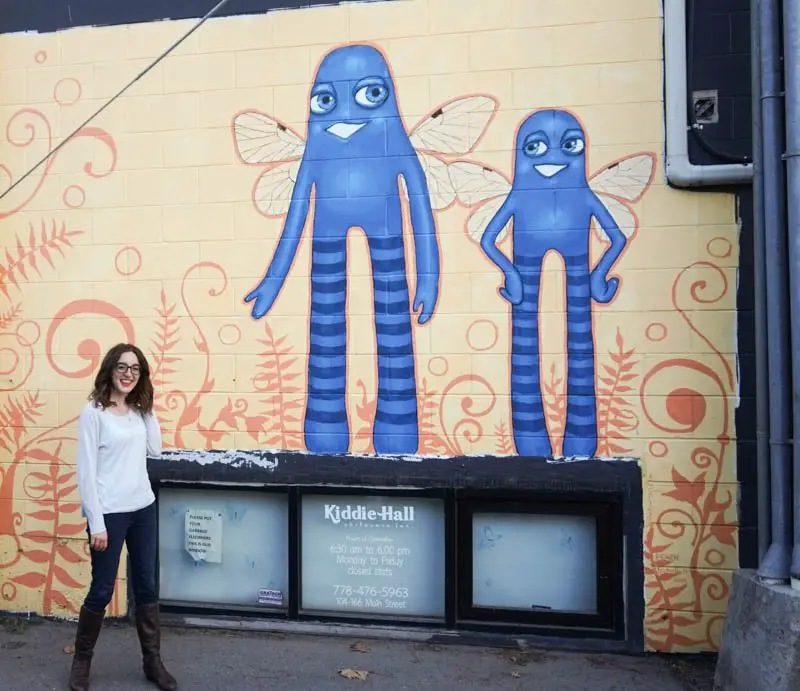 Hands
These large hands covered in henna are in the same alley as the previous mural, at the back of Dream Cafe, at 67 Front St.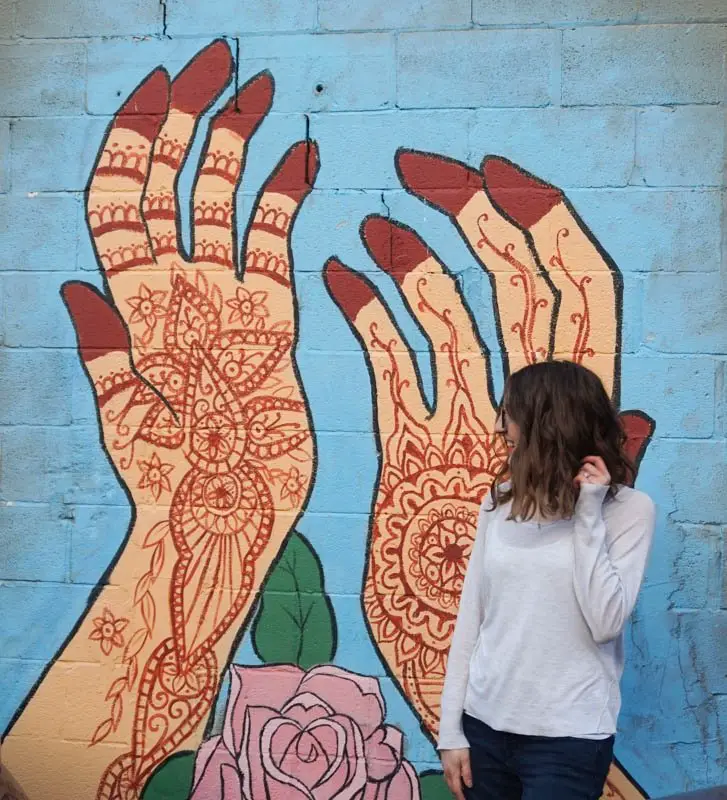 Ironman Penticton
Ironman is a famous triathlon, and it was held in Penticton from 1983 to 2012. It is set to return to Penticton in 2020. This mural is on the side of 30 Minute Hit, at 52 Front St.
It was painted in 1992 by McNicoll, according to the credit on the wall. I could not find any more information on the artist.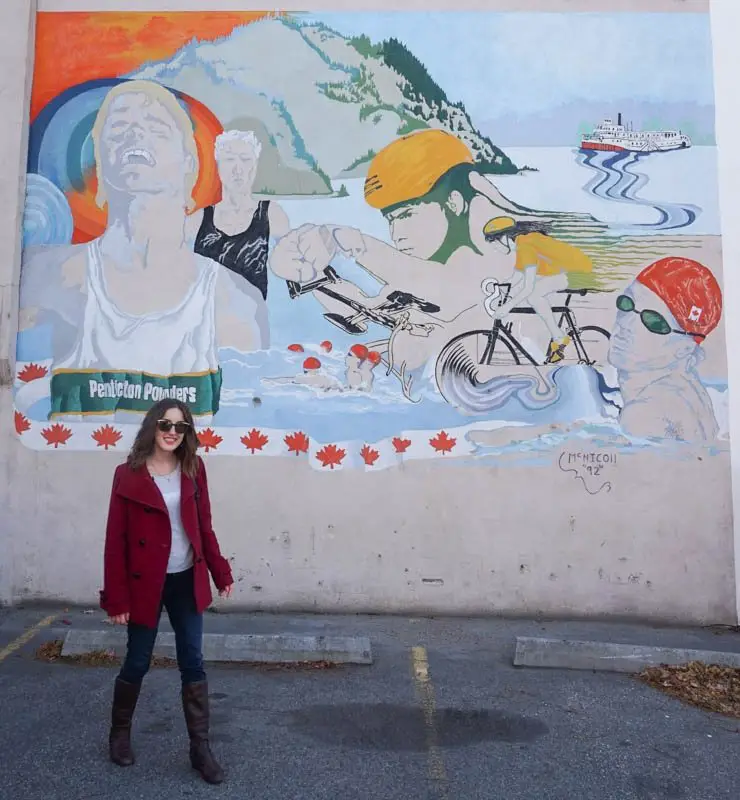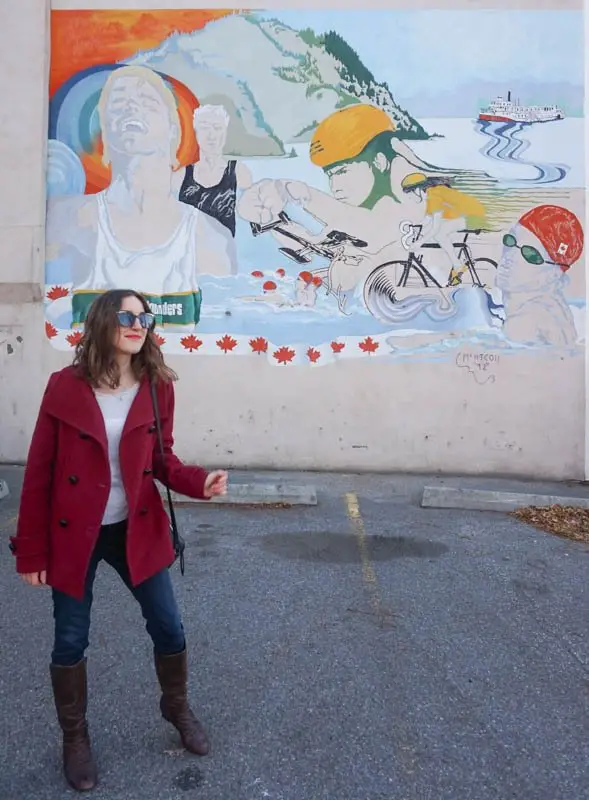 Penticton Businesses
These three murals depict former Front Street businesses from the early days in Penticton, including the Penticton Tire Hospital, Central Garage and the Empress Theatre (Penticton's first movie theatre). Artist Larry Hunter created these paintings in 2007. They are on the side of a building at 199 Ellis St., across from Cannery Brewing.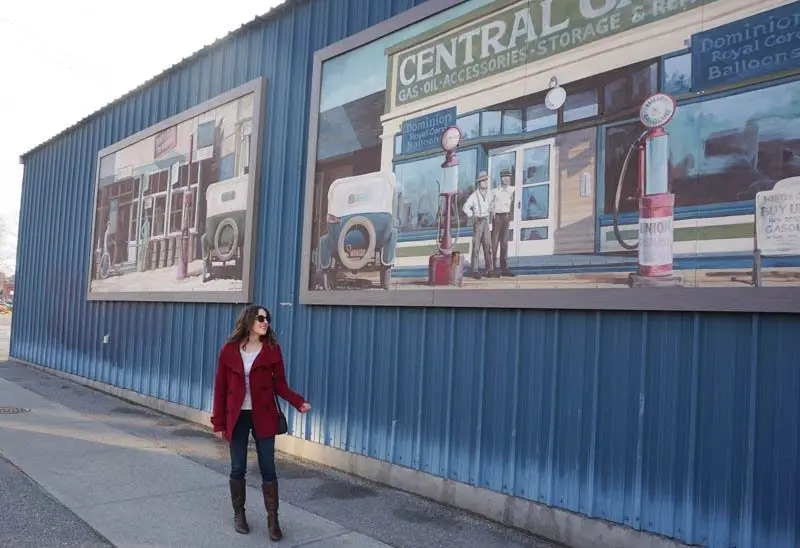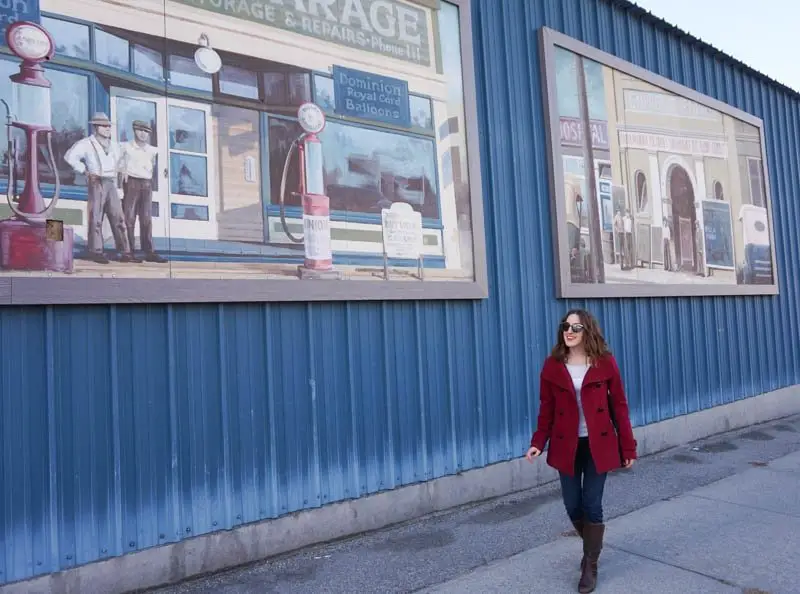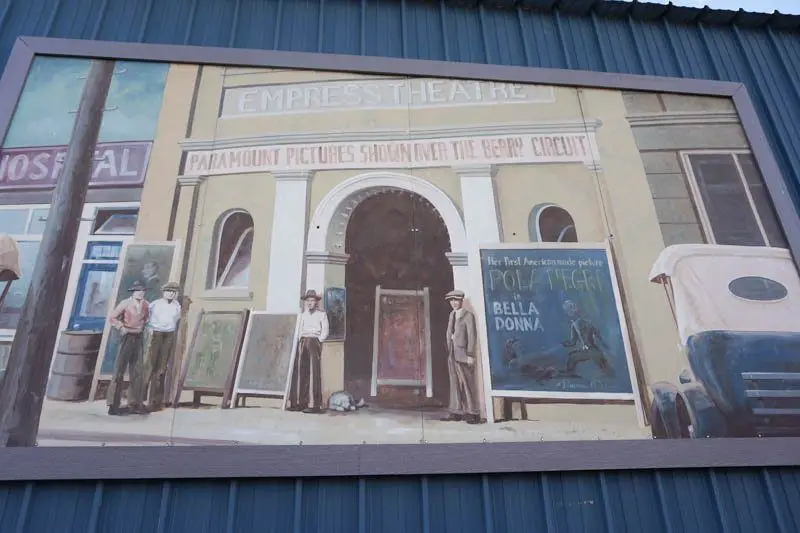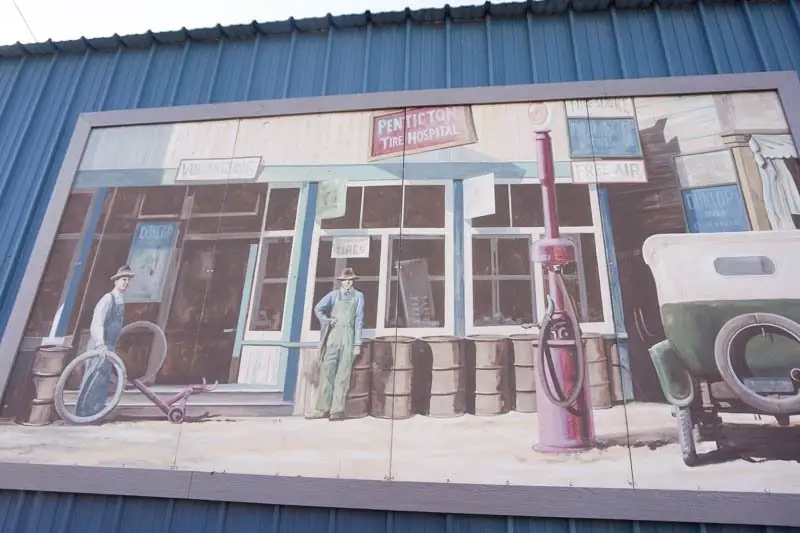 Shanghai Alley
This massive mural depicts Shanghai Alley, which was Penticton's now non-existent Chinatown. Artist Larry Hunter painted this mural on the side of Guerard's Fine Furniture, at 70 Backstreet Blvd.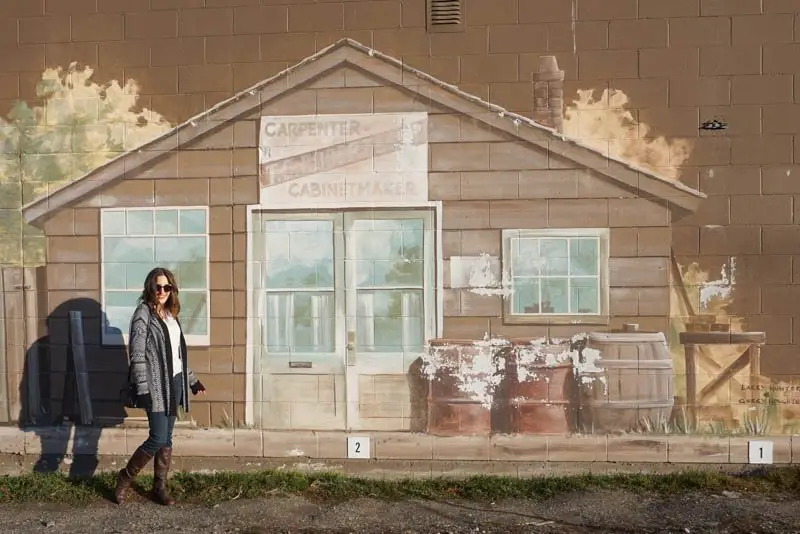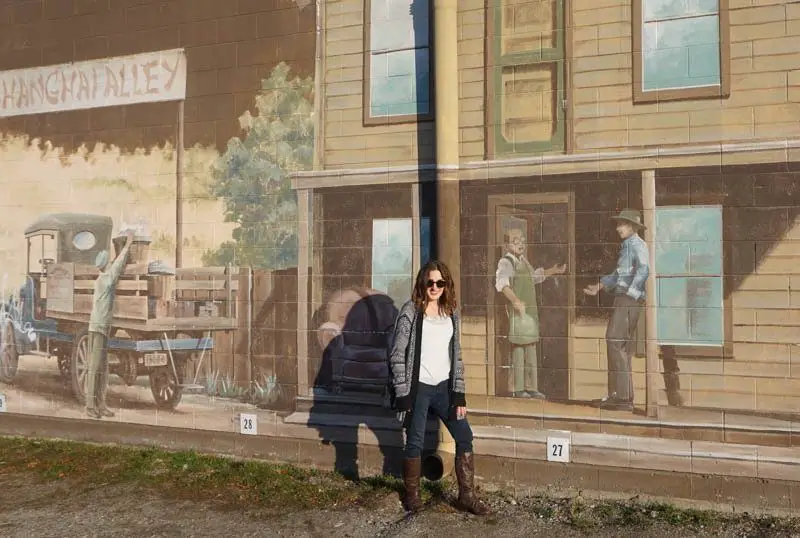 True Love
This dark blue mural features a large butterfly and a flower. It also wraps around the corner, where it has a tree branch with a lady bug, a bird and a heart with the words "true love" going through it. Artist Lyn BB painted this mural in 2010 in the alley behind SmartShopper Value Variety Convenience, at 232 Main St.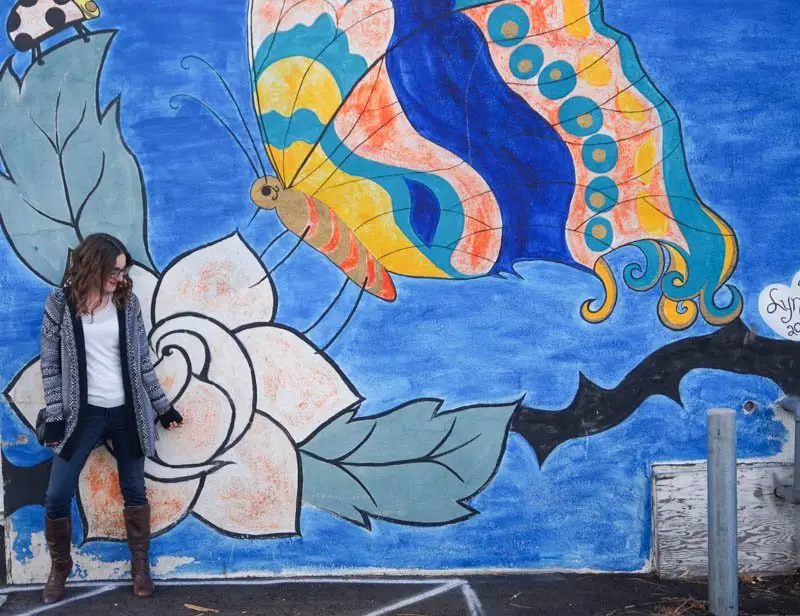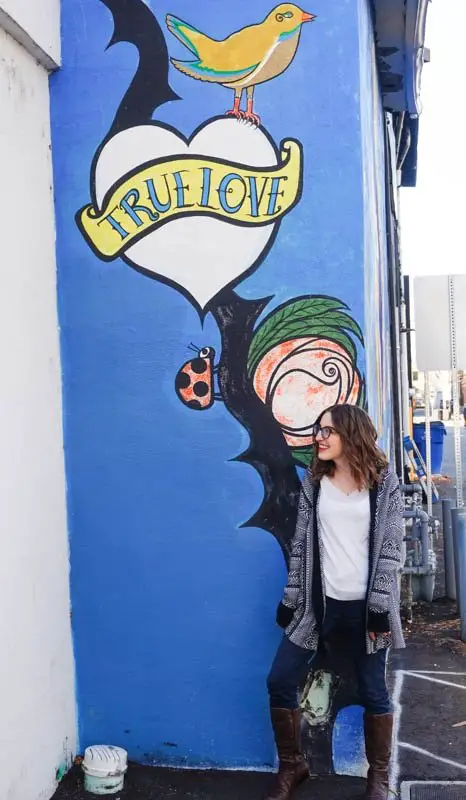 Main Street Laneway
The next two murals are among several paintings that line the laneway between Main Street and Backstreet Boulevard next to The Book Shop, at 242 Main St.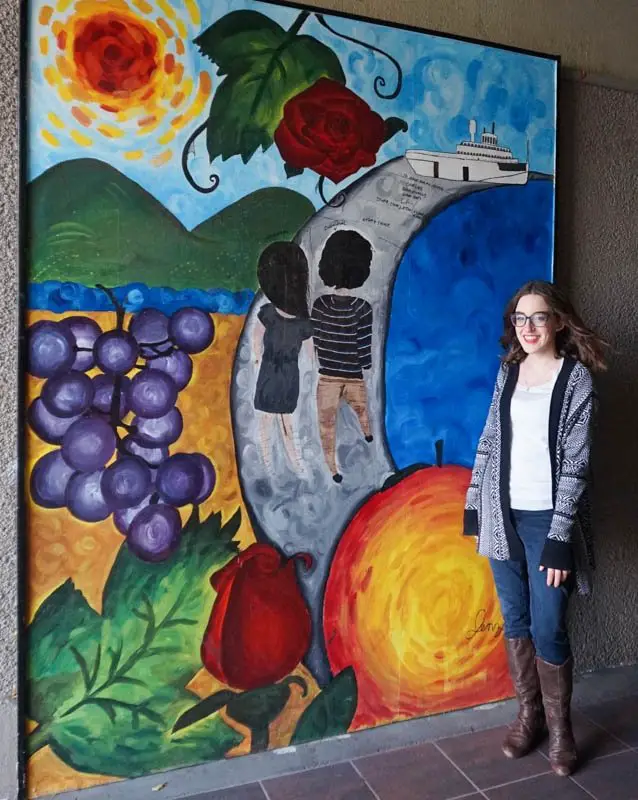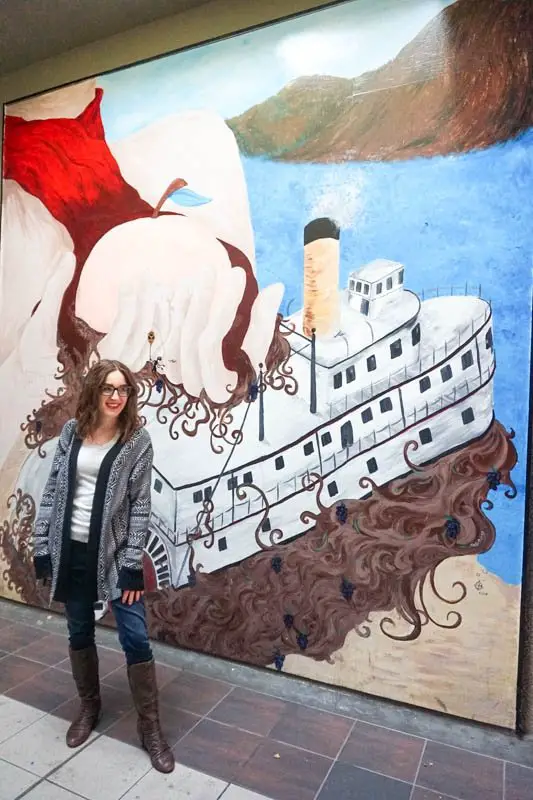 The Book Shop
The Book Shop is a well-known used bookstore downtown Penticton, at 242 Main St. At the back of the store, the whole wall is painted with various characters, books and an owl.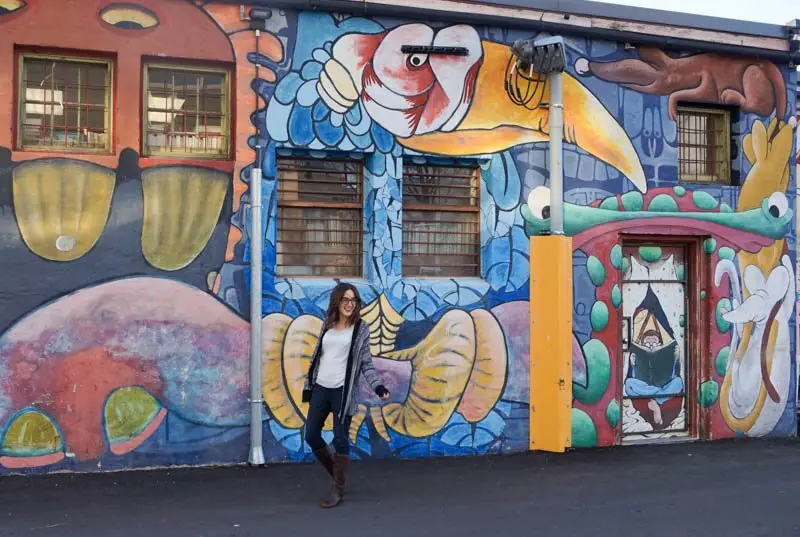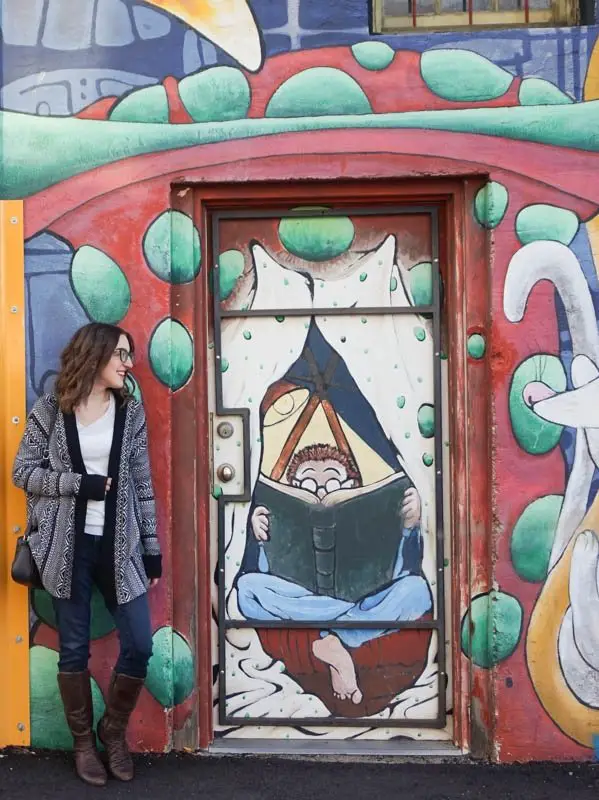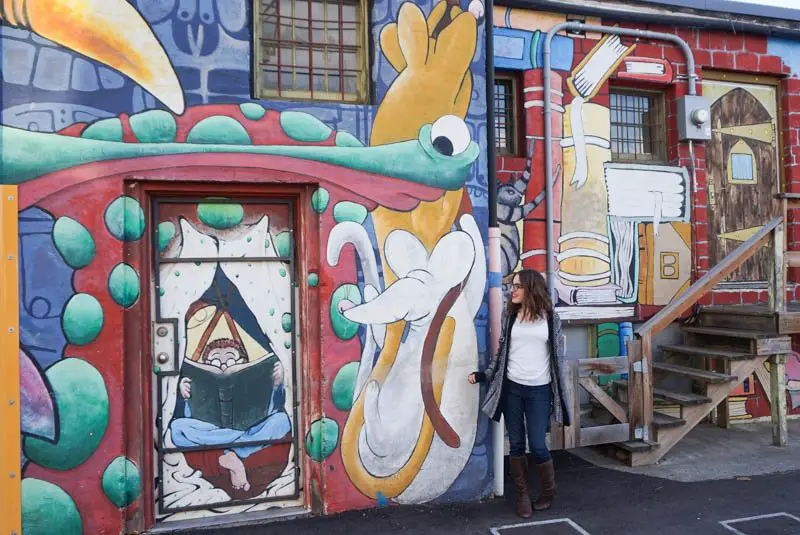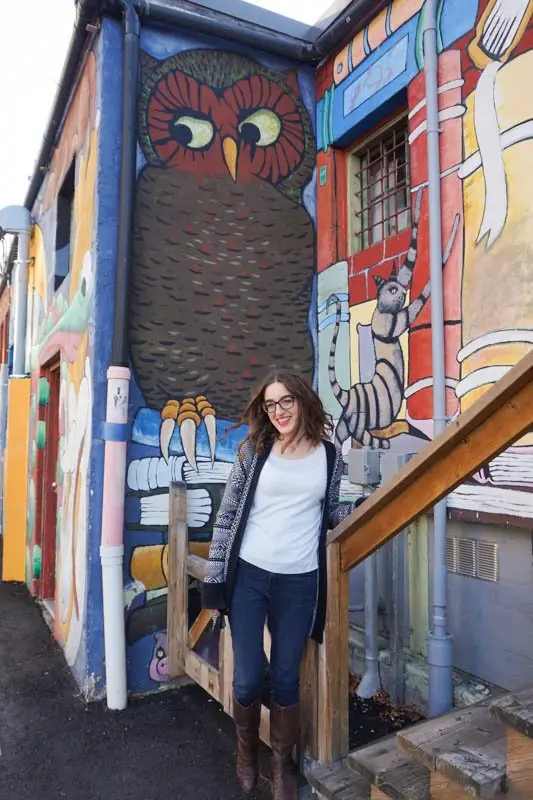 Stilt Jugglers
Artists Sarah Fahey and Jan Little painted this large mural of two jugglers on stilts in 2012. It is on the back wall of Skaha Sound, at 51 Nanaimo Ave. E.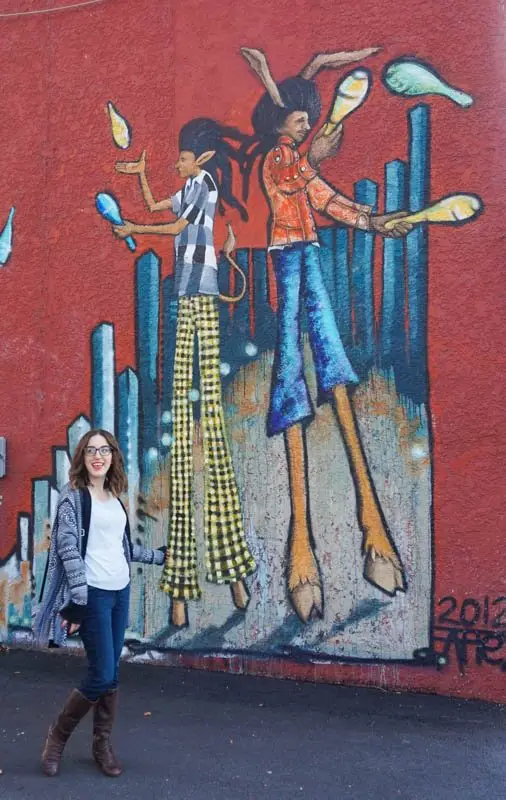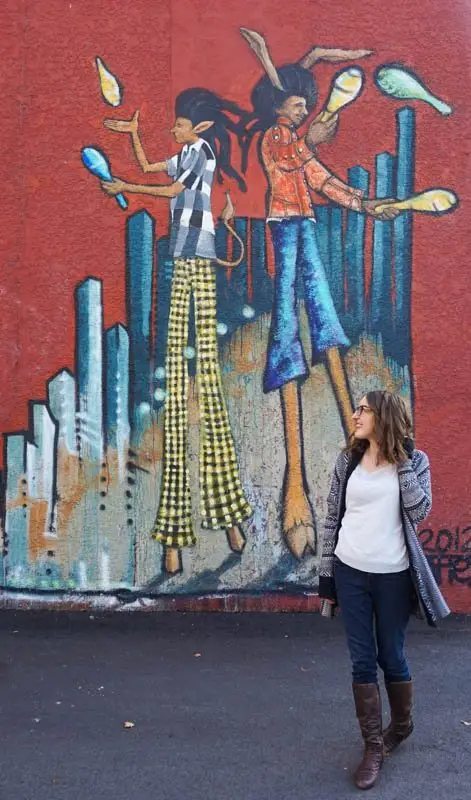 Elite
This mural features several people surrounding tree branches. It is in the alley behind Block300 Casual Steakhouse (the former Elite restaurant site), at 340 Main St. Artist Reasha Wolfe painted this mural in 2010.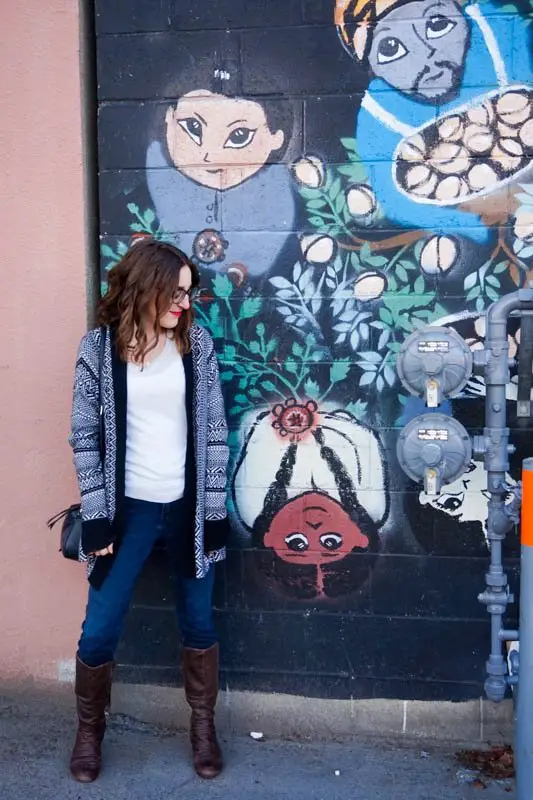 Penticton Vees
The Penticton Vees are a huge part of Penticton's history. They played in the Okanagan Senior Hockey League from 1951 to 1961, and are most famous for winning the 1955 World Ice Hockey Championships in Germany, beating the Soviet Union 5-0.
Artist Glenn Clark painted this mural of the 1955 gold medal team, depicted in front of the Bradenburg Gate in Berlin. It is on the side of the Elk's Lodge, at 343 Ellis St.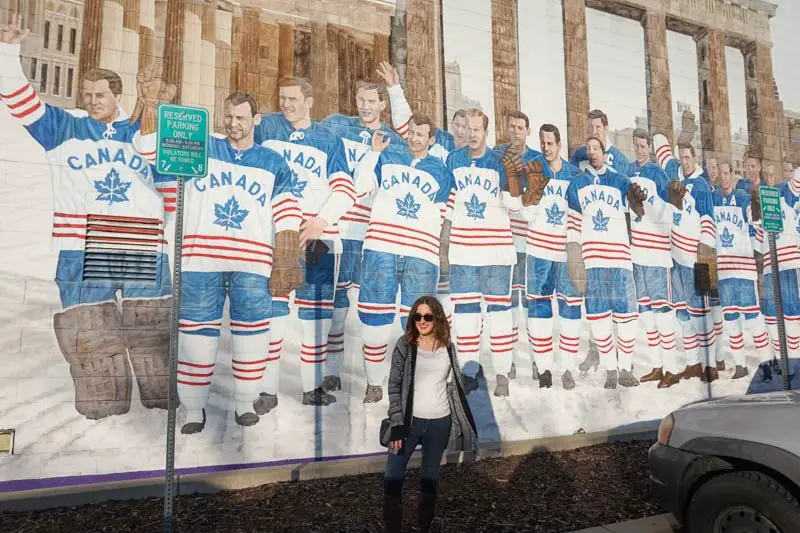 Main Street Laneway
Murals depicting storefronts line the laneway between Main Street and Robinson Street, next to the Okanagan Cosmetology Institute, at 358 Main St.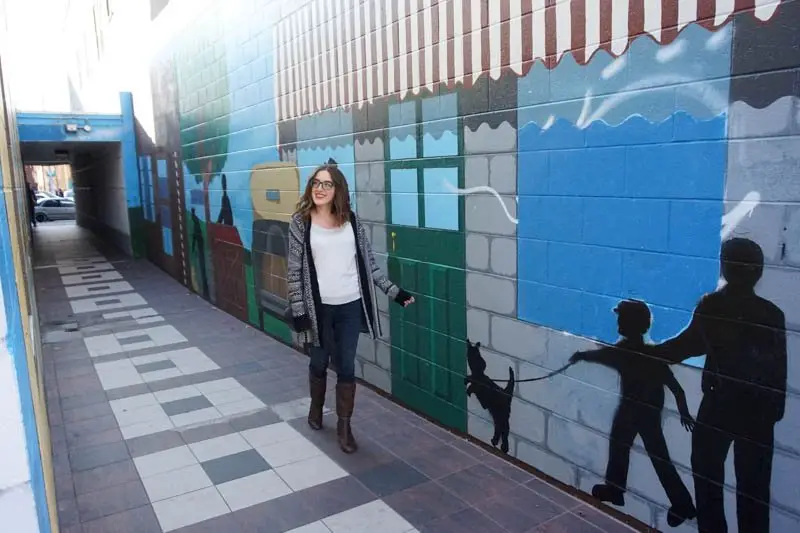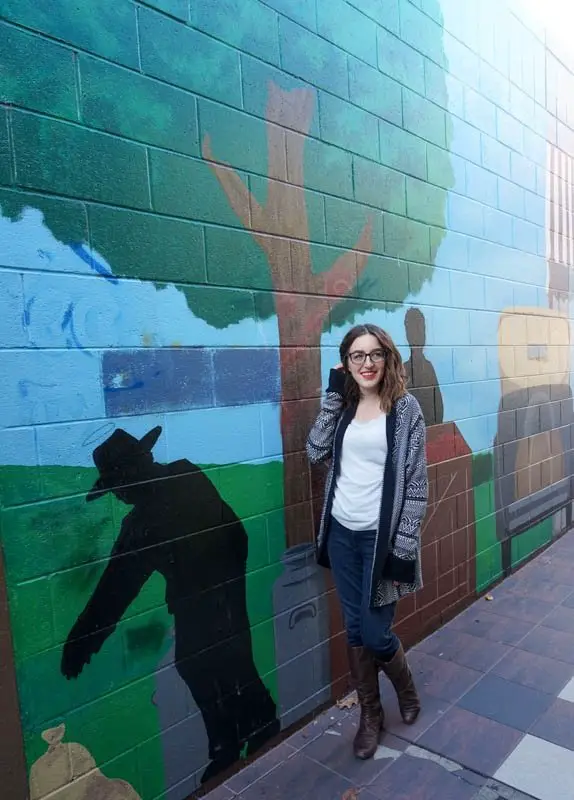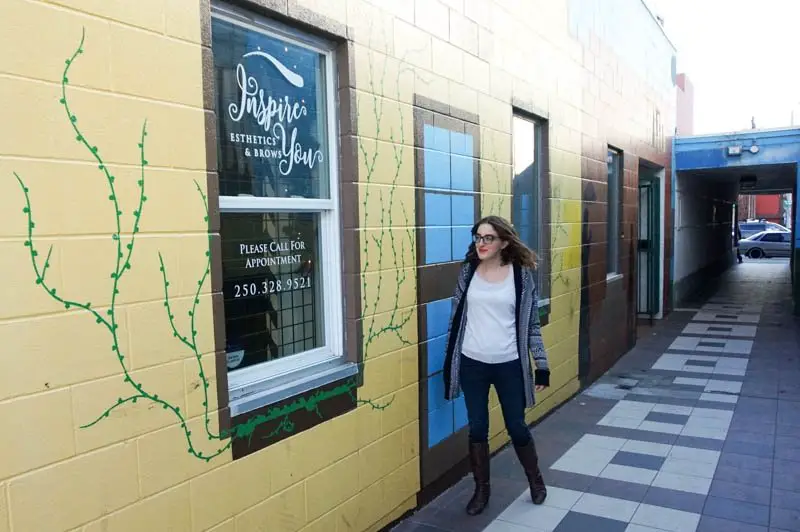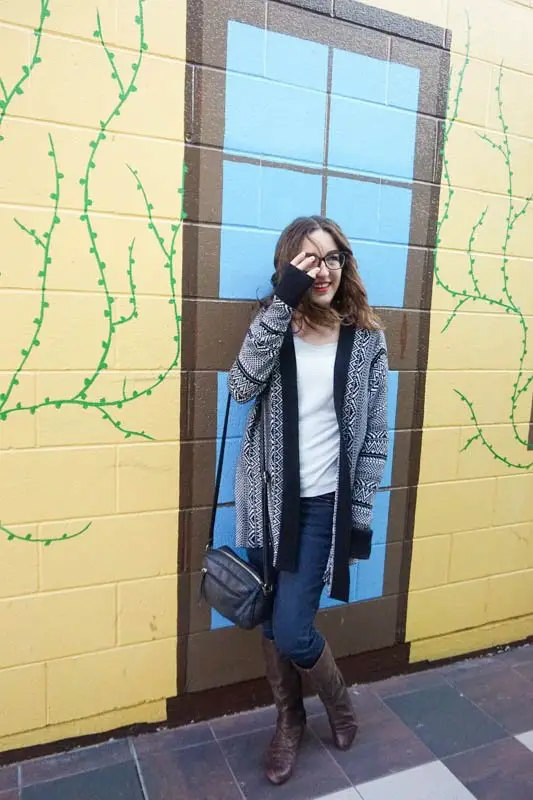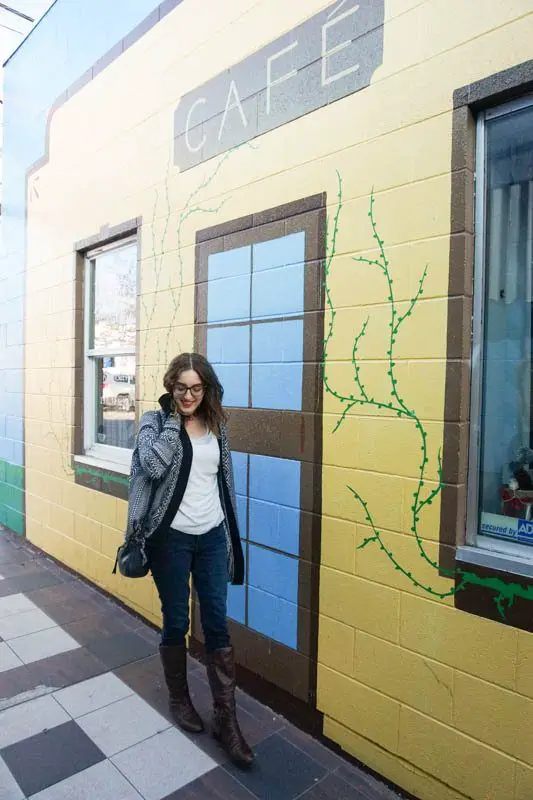 Water and Air
This mural features a bird flying above the water and some kind of sea creature. I believe artist Emily Ludington painted this mural in 2010. It is on Robinson Street, on the back of  the Ellis Professional Building, at 383 Ellis St.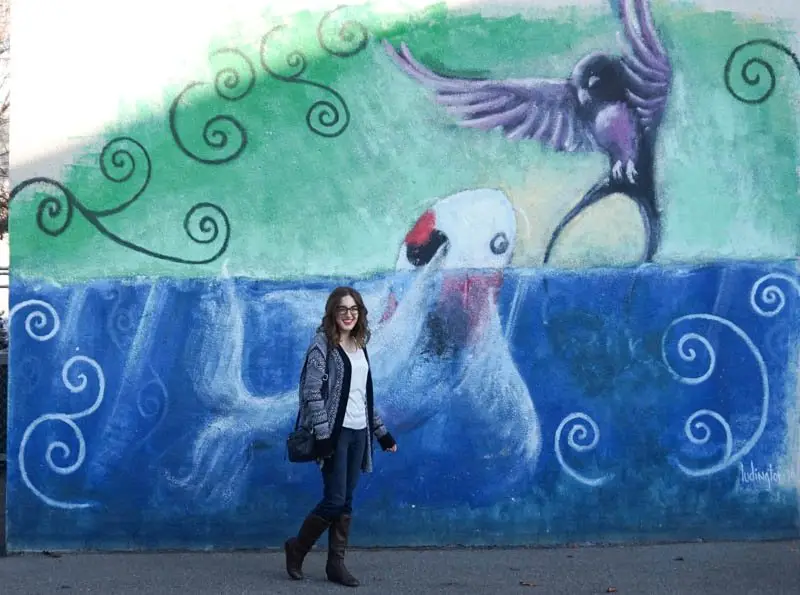 Environment is in our Hands
This impressive mural features animals flowing out of open hands on a rainbow background, topped with the words "Environment . . . is in our Hands." Laura Morrow painted this mural on the side of The Care Closet, at 574 Main St., in 2018.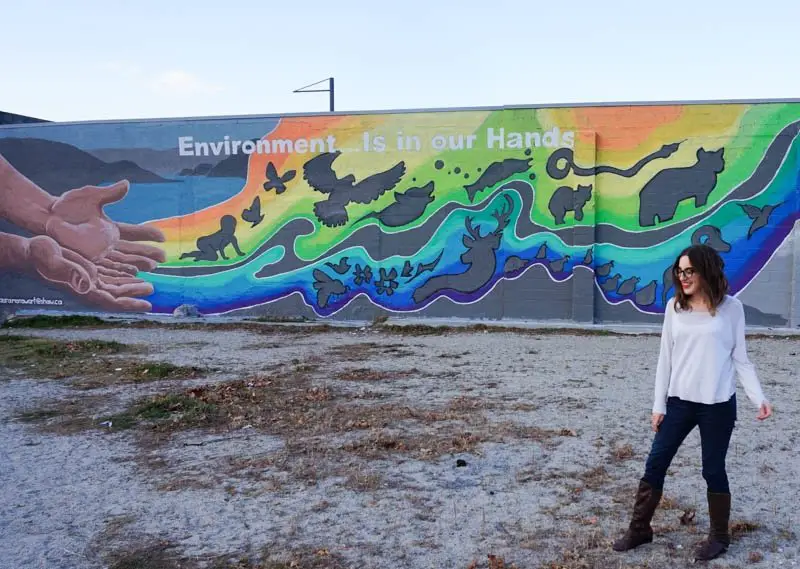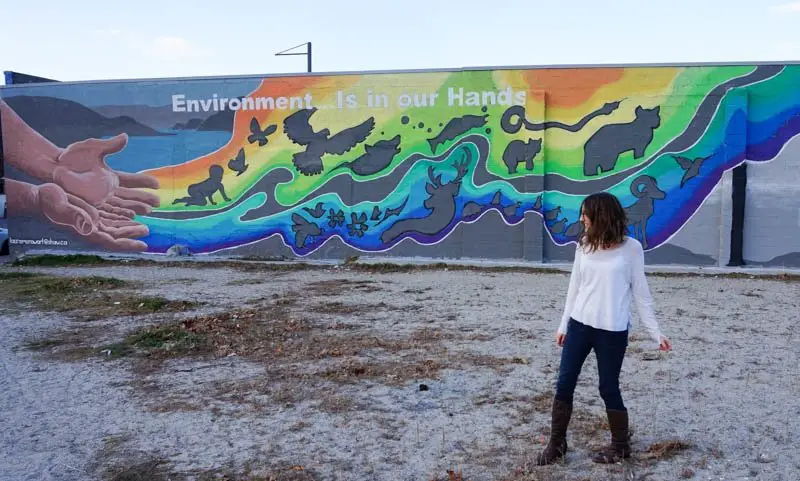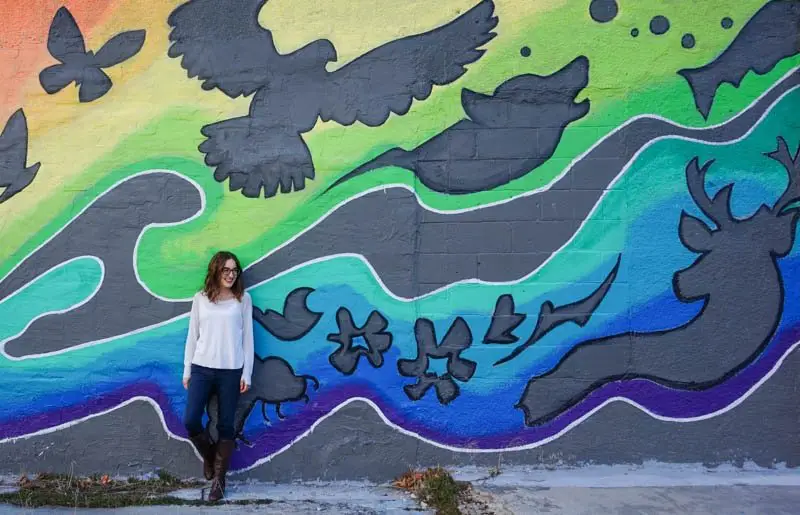 $100 Bill
From 1954 to 1974, Okanangan Lake was on the back of Canada's $100 bill. The mural of this bank note is on the side of Penticton Dental Arts, at 602 Main St. Theme West Studios created this mural.
Note, when I visited this mural, there was unfortunately some graffiti on the bill, which I attempted to remove in the editing process. It is such a shame when people try to ruin public art.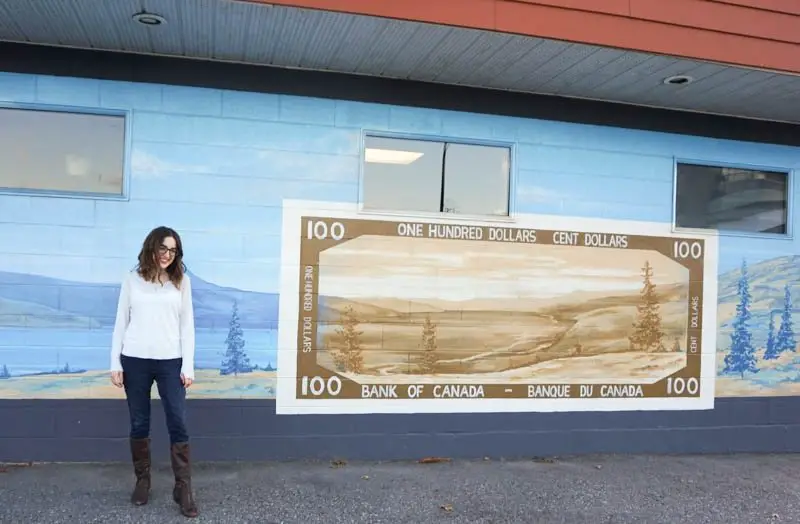 Check out this map to find all the amazing murals featured in this post!
Thank you for reading this guide to Penticton's most Instagram-worthy murals! Which one was your favourite?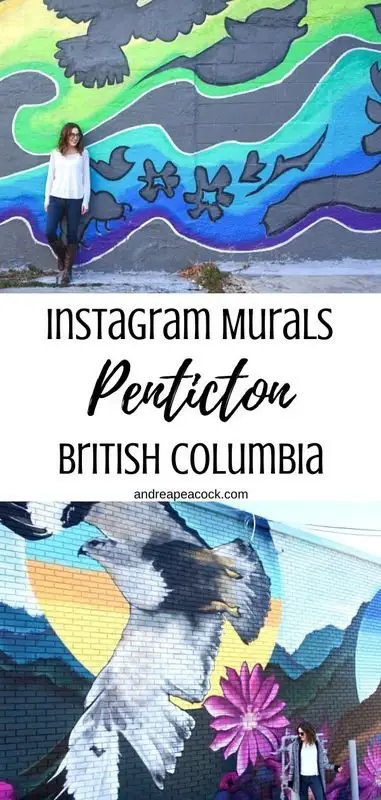 Check out these posts next:
Kamloops' Most Instgram-Worthy Murals
Kelowna's Most Instagram-Worthy Murals
Vancouver's Most Instagram-Worthy Murals
xo,
Andrea
Follow Me!
Instagram | Pinterest | Twitter | Facebook | Bloglovin