If you love home decor, but you don't love spending a lot of money, this post is for you! I made four high-end looking home decor DIYS using supplies from Dollar Tree. All of these home decor DIYs are so easy to make, and all cost around $1 or less. I am showing you how to make a beautiful twine basket, a geometric painted vase, a textured ceramic vase and a geometric succulent holder. Keep reading for four high-end Dollar Tree home decor DIYs!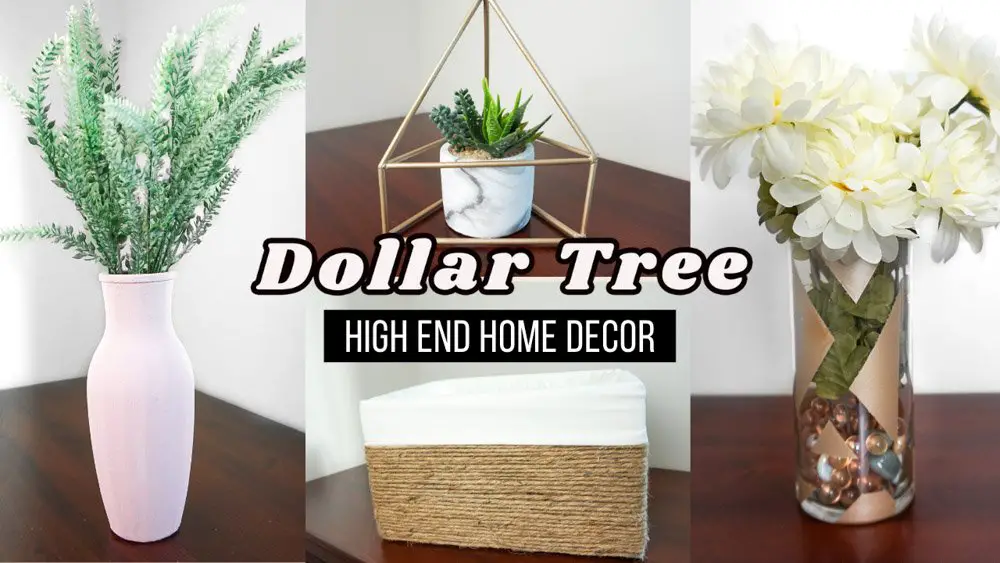 Watch the Video
For full step-by-step instructions, check out the video below! Be sure to subscribe to my YouTube channel for more Dollar Tree DIYs.
Some of the links below are affiliate links. If you choose to make a purchase, I may receive a small commission, at no extra cost to you. Thank you for your support!
DIY Twine Basket
Supplies
Steps
Start hot gluing twine around the box, making sure the bottom of the box is not poking through.
Continue gluing and wrapping twine around the box until there is a few inches left at the top.
Cut off the twine and glue the end to the box.
Turn a pillow case inside out.
Fold down edges of pillow case a few times (you may have to play around with how many folds, depending on the size of the box).
Put the pillowcase inside the box and fold the edges of the pillowcase over the corners of the box.
If there is excess fabric inside the box, you can fold more of the pillowcase over the corners of the box.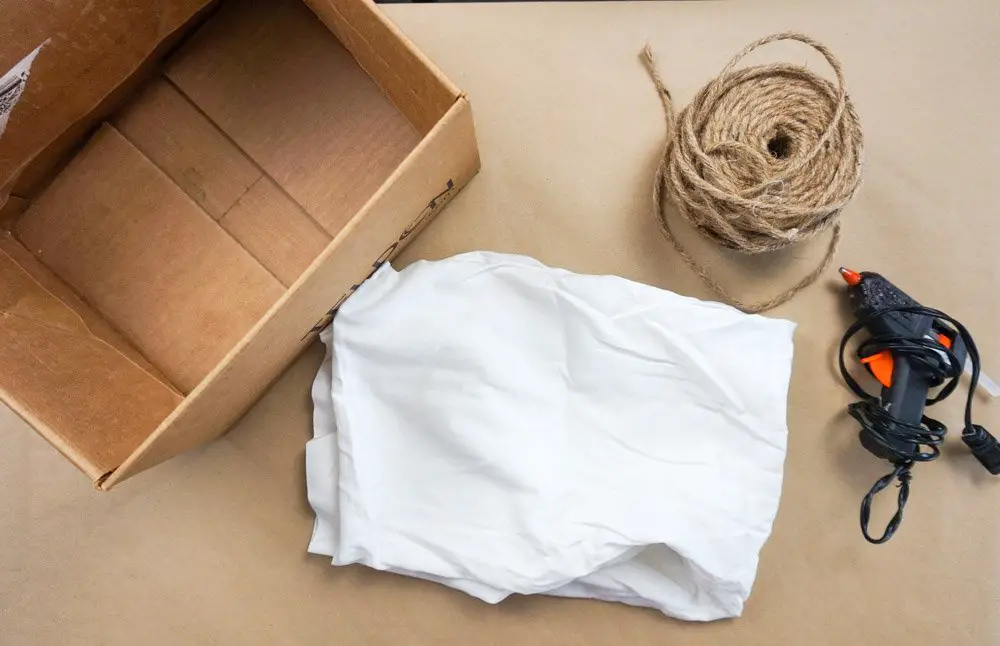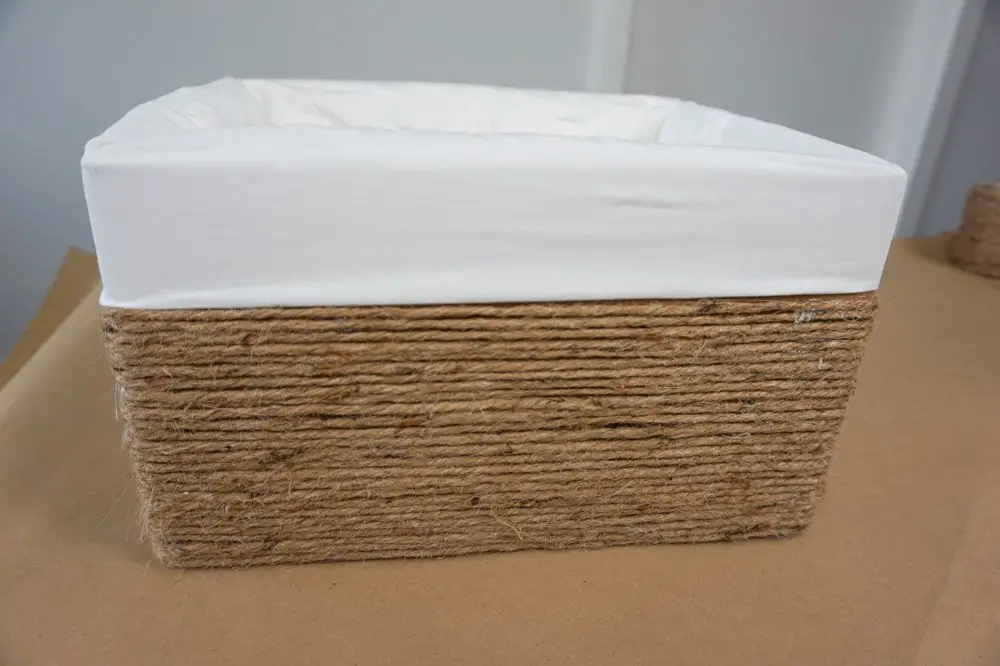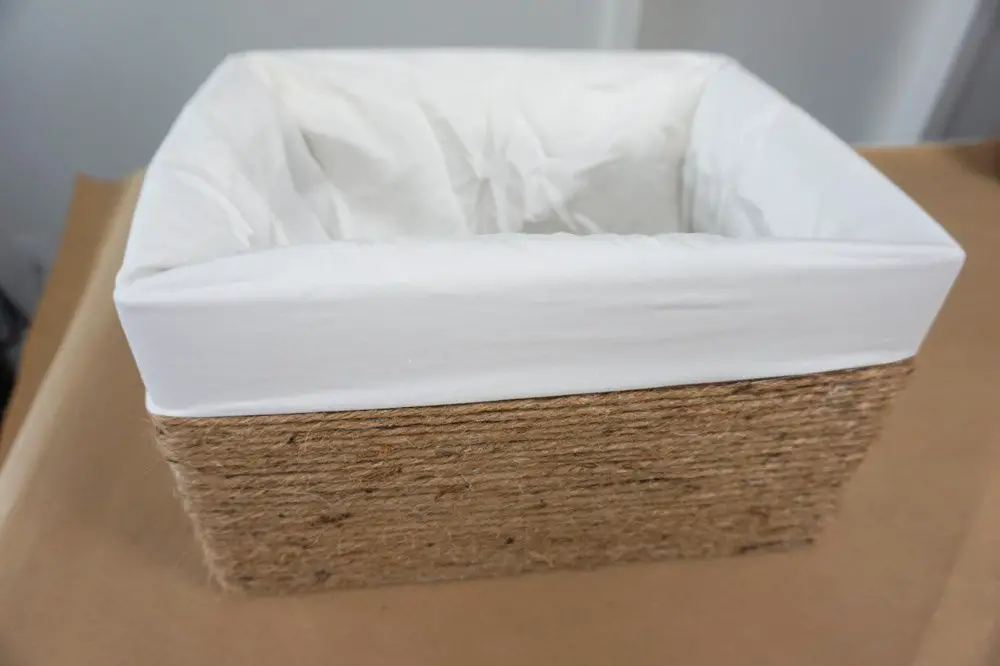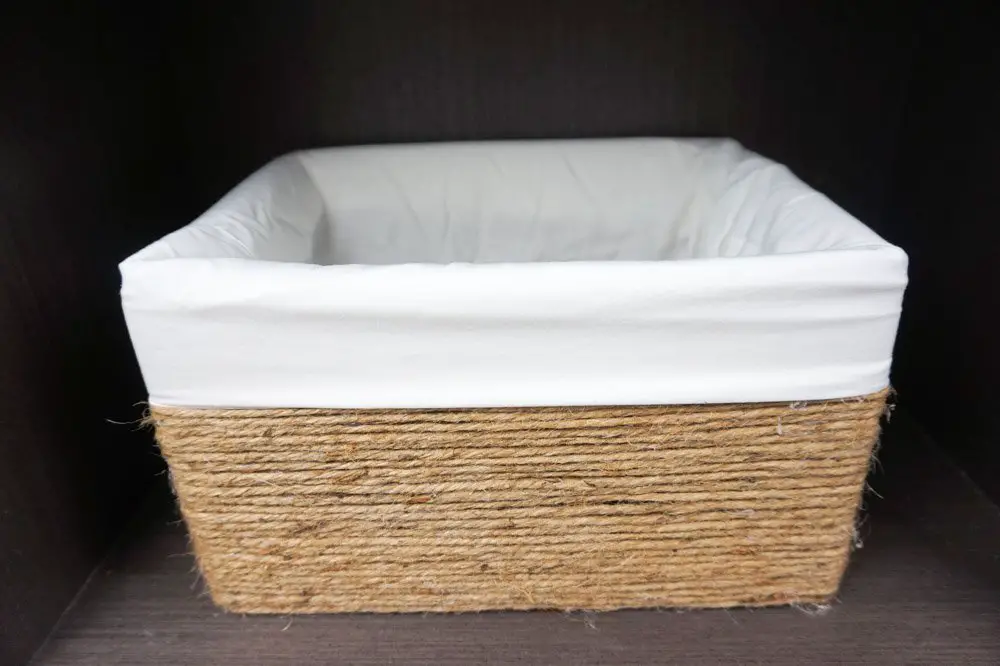 DIY Geometric Painted Vase
Supplies
Steps
Place tape on the glass vase, making different patterns and shapes.
Spray paint vase.
Once the paint is dry, peel off the tape
Place flowers and decorative gems in the vase.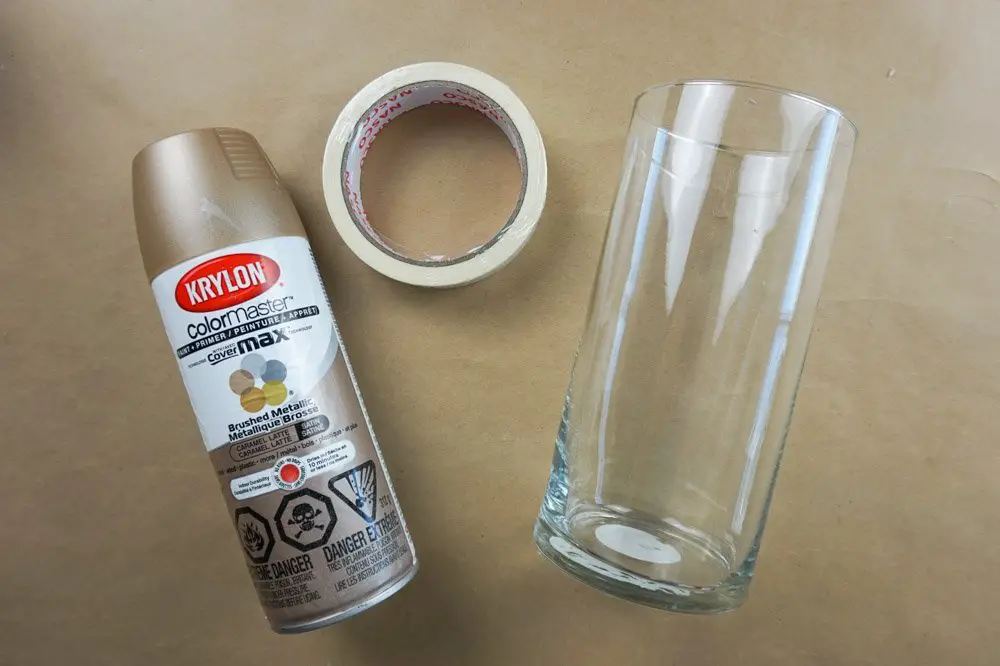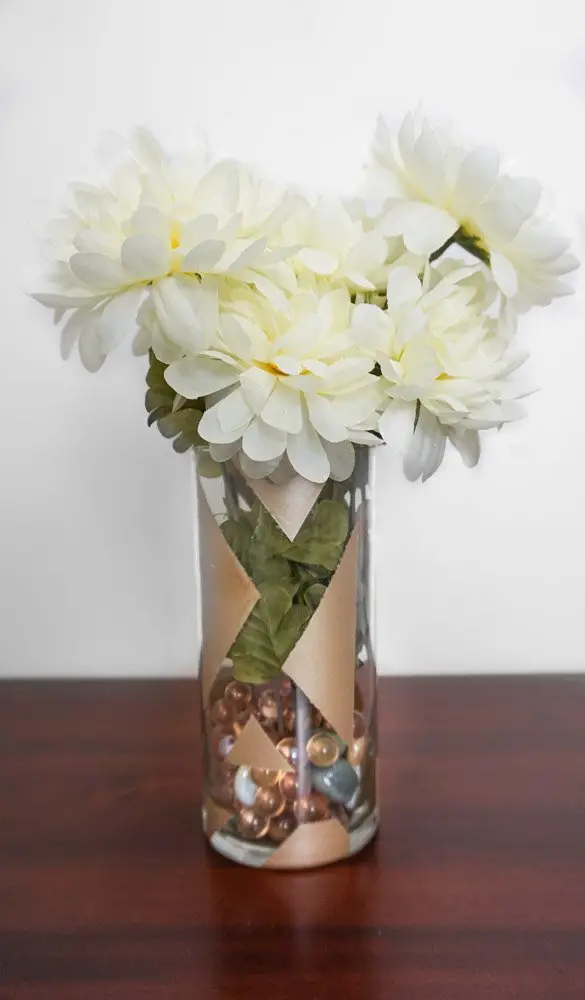 DIY Textured Vase
Supplies
Steps
Mix paint and baking powder in a plastic bowl. Play around with the amount of paint and baking powder. You will see the paint mixture start bubbling, and it will look aerated.
Brush paint mixture onto vase.
Place flowers into the vase.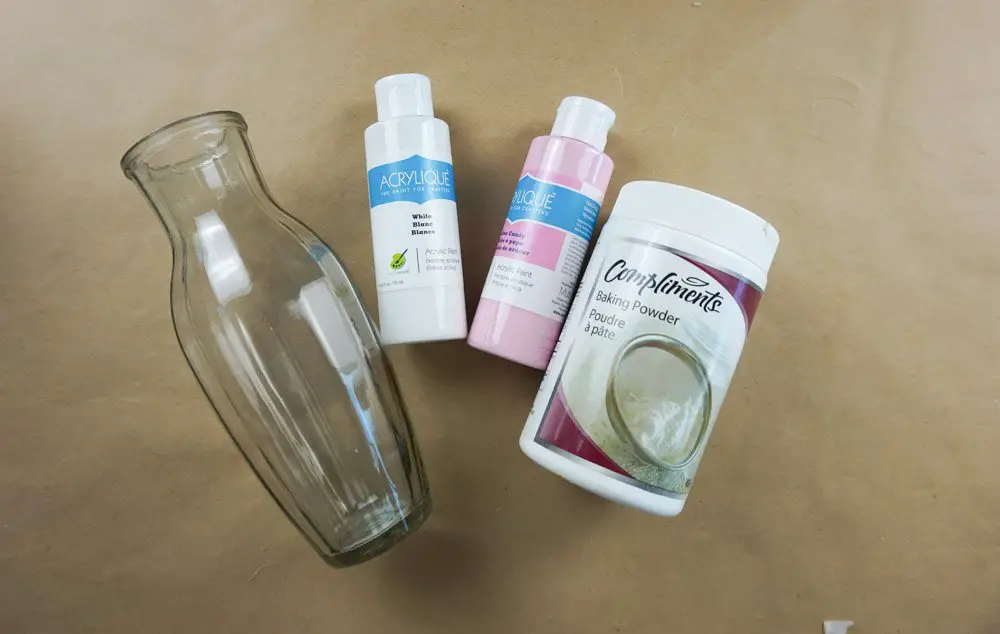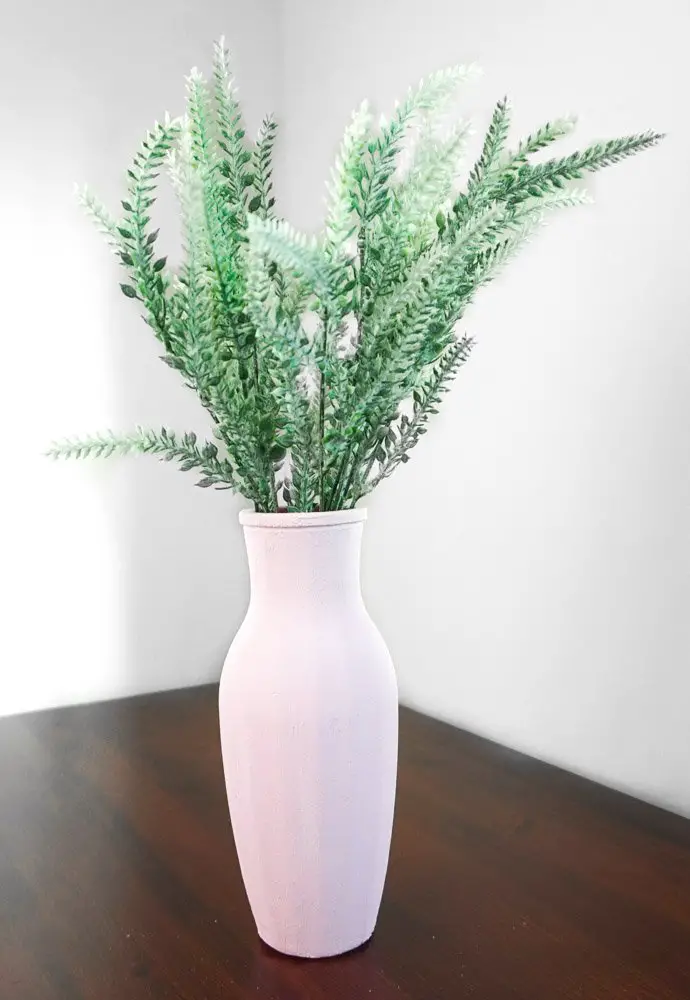 DIY Geometric Succulent Holder
Supplies
Steps
If you are using bendy straws, cut off the bendy part so you are only left with nine straight straws.
Glue straws together to form a geometric structure. When gluing the straws together, pinch the ends together and hold in place for a few seconds to let the glue set.
Once you have the completed structure, spray paint it.
Place a small succulent underneath the straw structure. I got mine at the dollar store!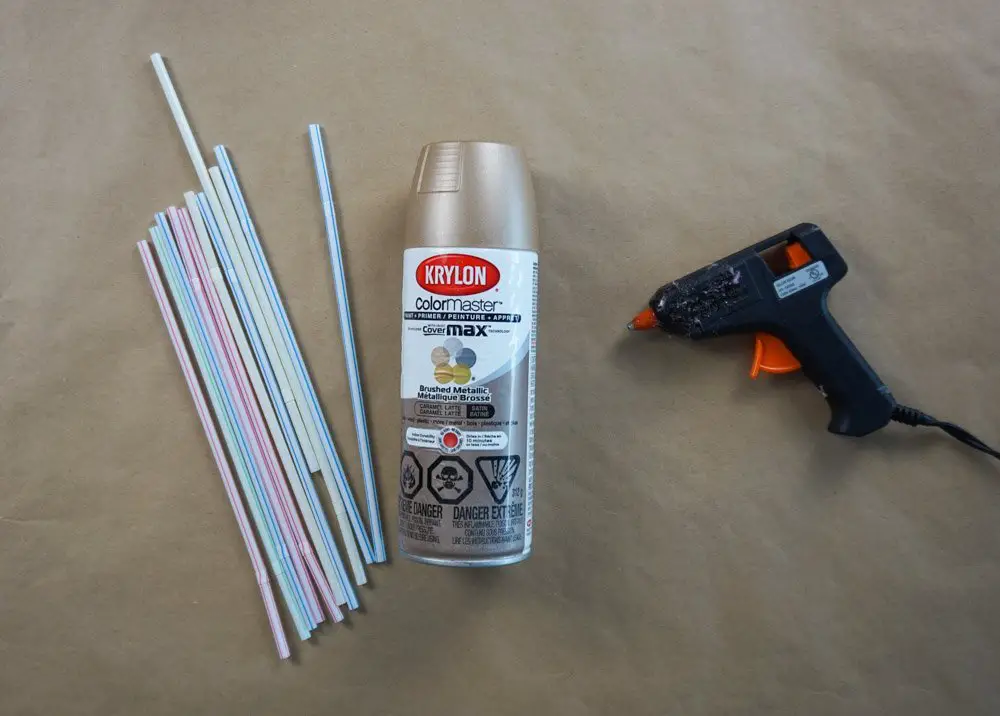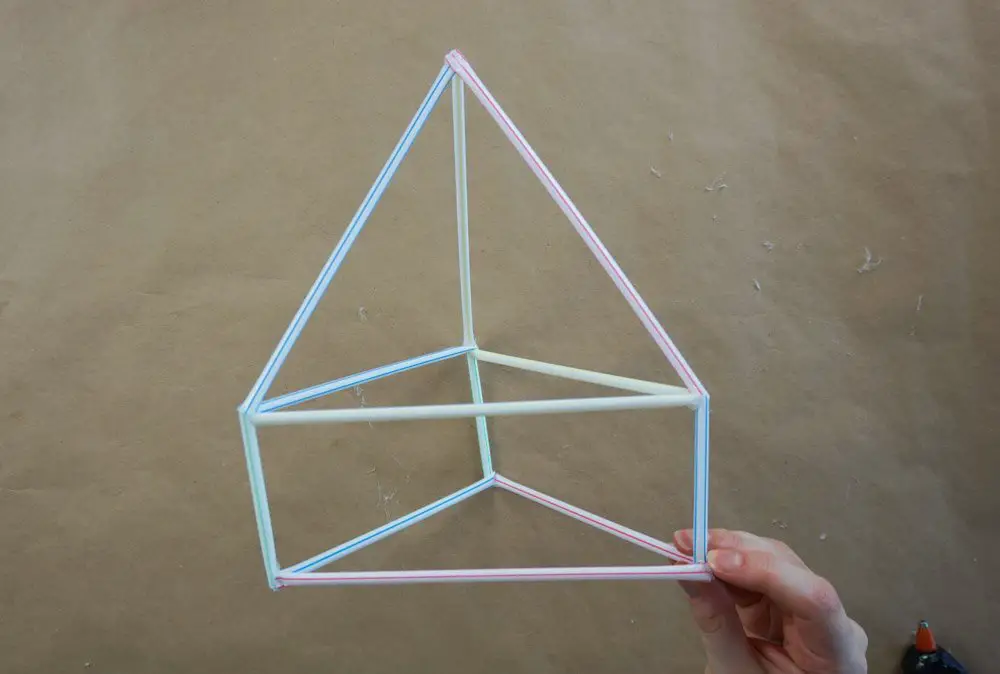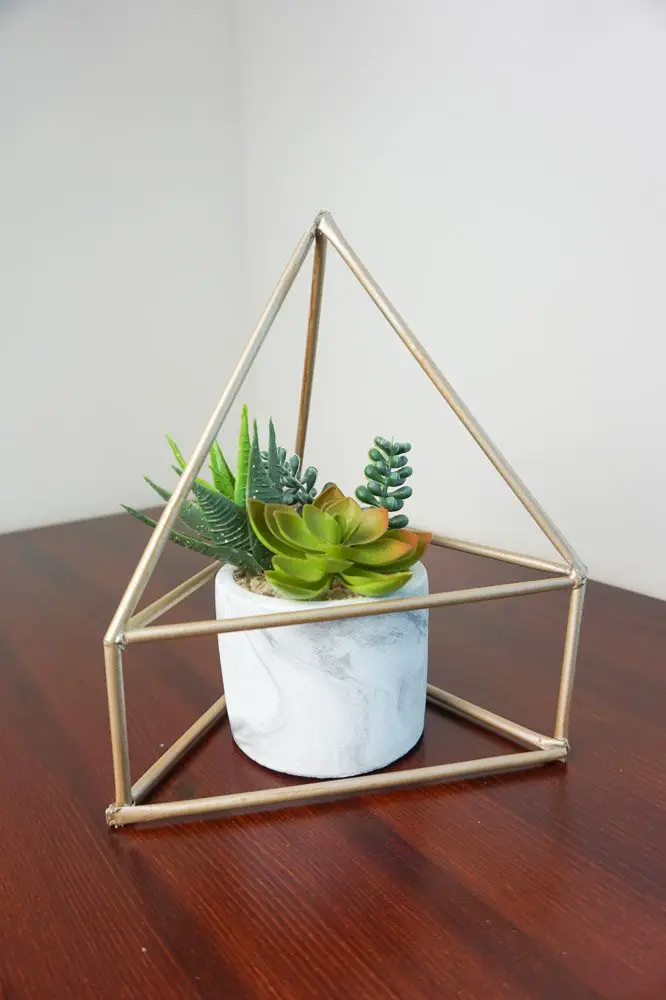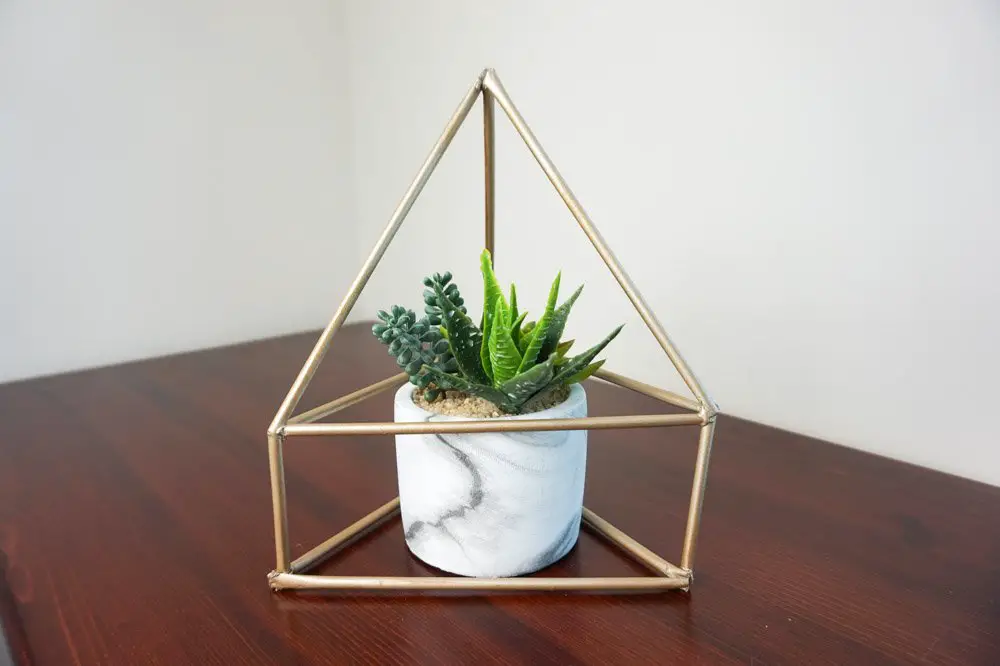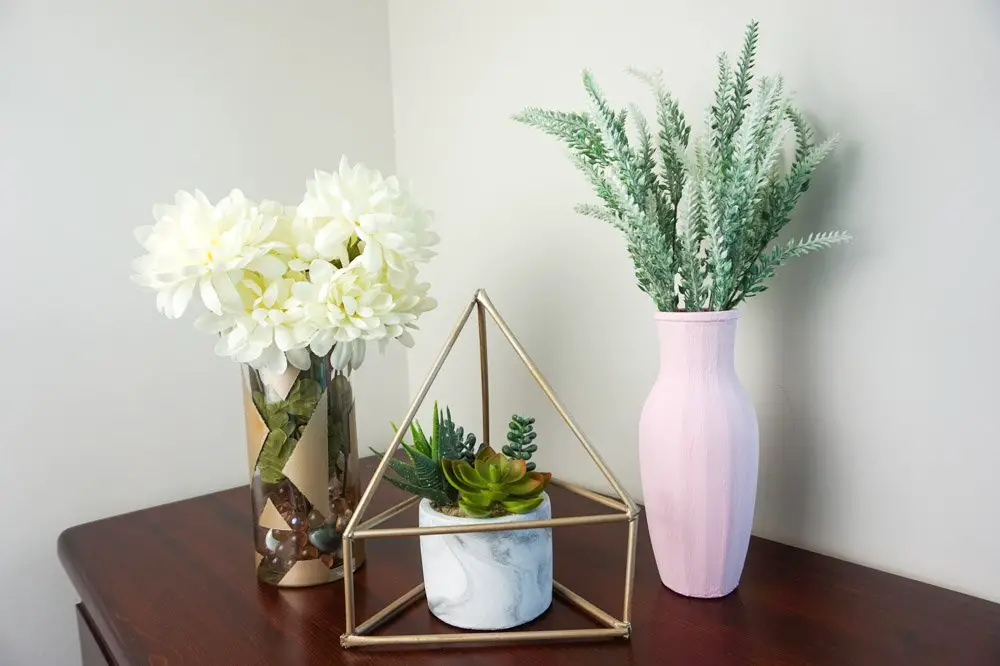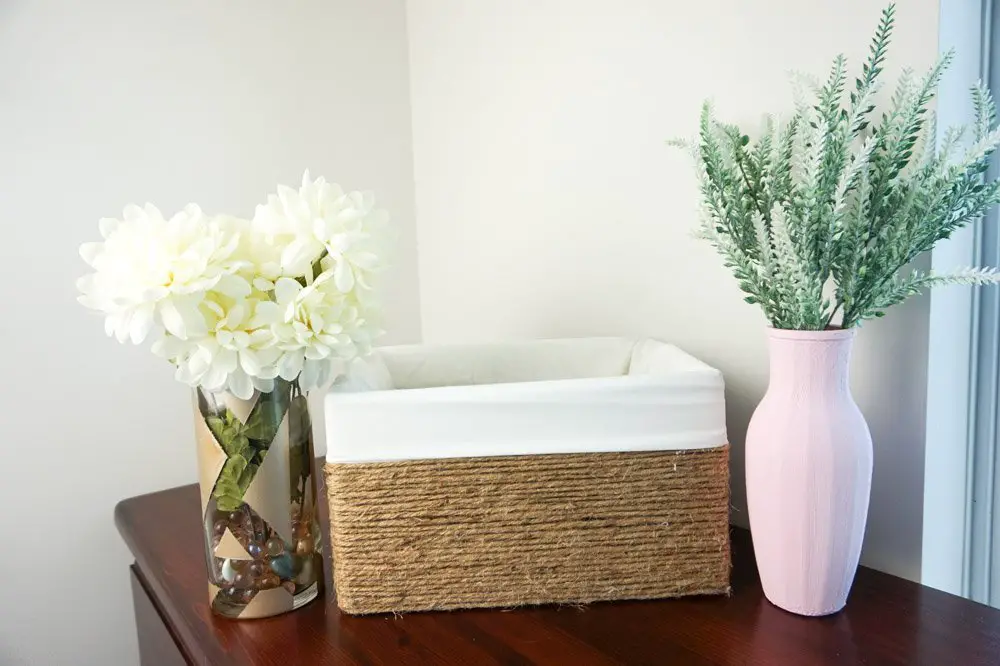 Thank you so much for reading this post on high-end Dollar Tree home decor DIYs! Don't forget to check out the video for a full tutorial on all these projects, and to subscribe to my YouTube channel while you're there.
Looking for more DIY projects? Check out these posts:
DIY Dollar Tree Valentine's Wreath
3 Easy Dollar Tree Valentine's Day DIYs
Follow Me!
Instagram | Pinterest | Twitter | Facebook | TikTok | YouTube
xo,
Andrea