There is so much to see and do in Rome, including the Trevi Fountain, the Colosseum and the Vatican! In this post I am sharing the ultimate itinerary for spending four days in the Eternal City. This Rome travel guide can also easily be shortened down to two or three days, depending how long you are in Rome and what you want to see.
Day 1
Trevi Fountain
The top priority for me for day 1 in Rome was the Trevi Fountain! You can read all about how to visit the Trevi Fountain without the crowds in this post. The Trevi Fountain is super magical, and you do not want thousands of people blocking your view and getting in your photos!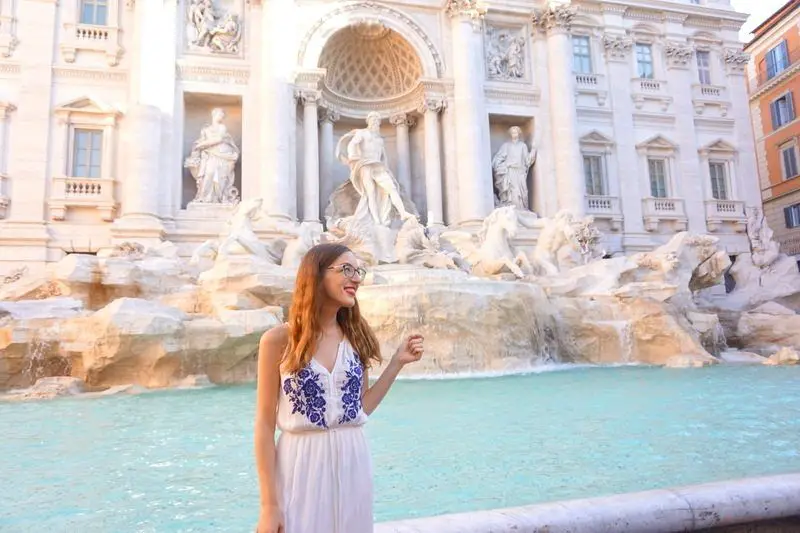 Spanish Steps
After we finished at the Trevi Fountain, we walked over to the Spanish Steps. This is another spot that is awesome to hit up in the morning, before the crowds arrive.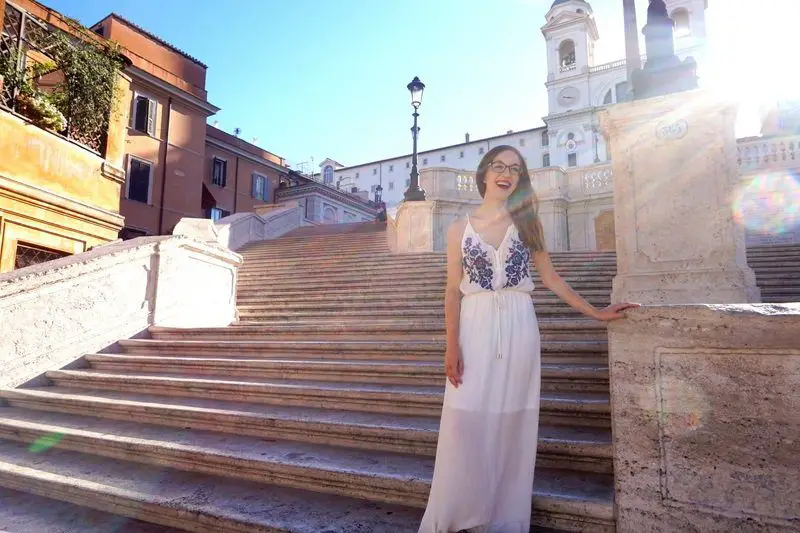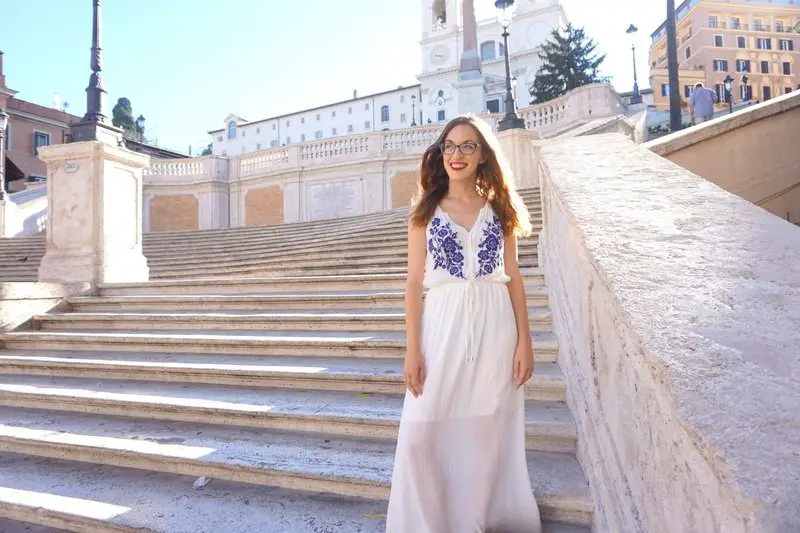 Piazza Navona
Piazza Navona is a pedestrian-only square with three fountains. As with most places in Rome, this square gets busier as the day goes on. If you want more of a chilled vibe, go in the morning!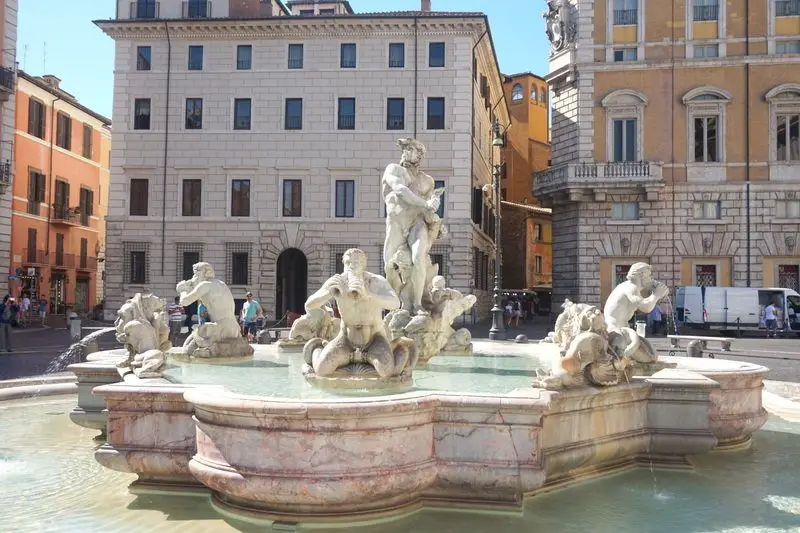 Torre Argentina
Torre Argentina is an excavation site filled with the remains of four temples. It also has part of the Portico of Pompey, where Julius Ceasar was assassinated. The site is also home to dozens of cats!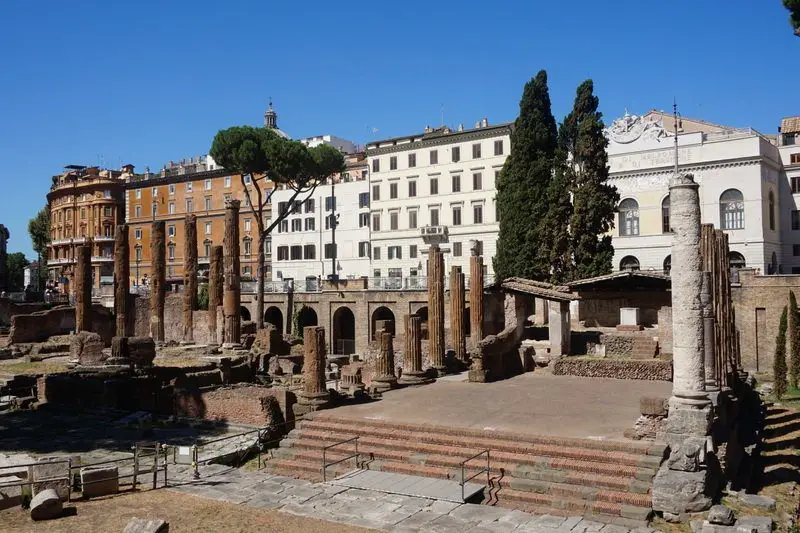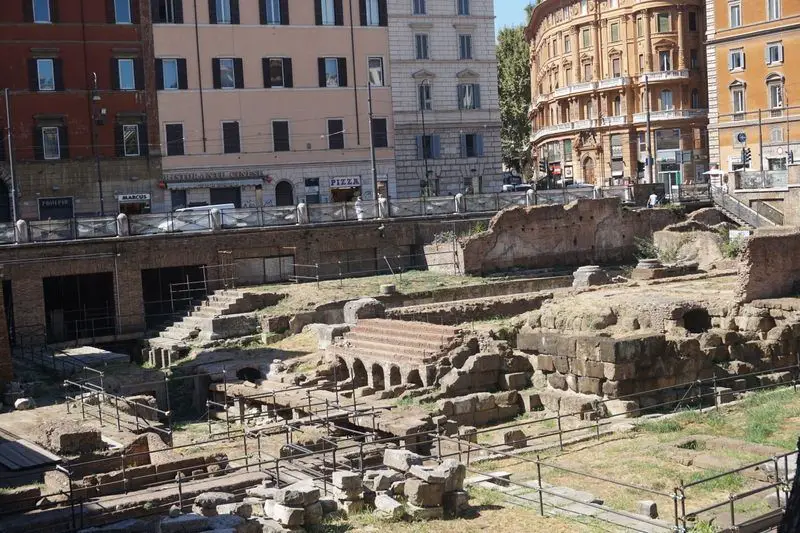 Pantheon
The Pantheon was built as a temple in 125 AD, and was turned into a church in 609 AD. It is free to enter, and it is busy. When you walk inside and look up, you will see the dome of the Pantheon. This dome is apparently the largest unreinforced concrete dome in the world. The Pantheon is free to enter and is quite busy.
The Pantheon is a working church and it is generally expected to cover your shoulders and knees in Italian churches. However, it didn't appear any kind of dress code was being enforced. I was wearing a dress that did not cover my knees, but I did put on a short-sleeved cardigan. My husband was wearing a t-shirt and shorts. There were many people wearing tank tops and shorts inside the Pantheon.
Palatine Hill
I wrote an entire post last week about visiting Palatine Hill, the Roman Forum and the Colosseum. We did not end up visiting the Forum because of a mistake on our part with the tickets. Read that post if you want all the tips!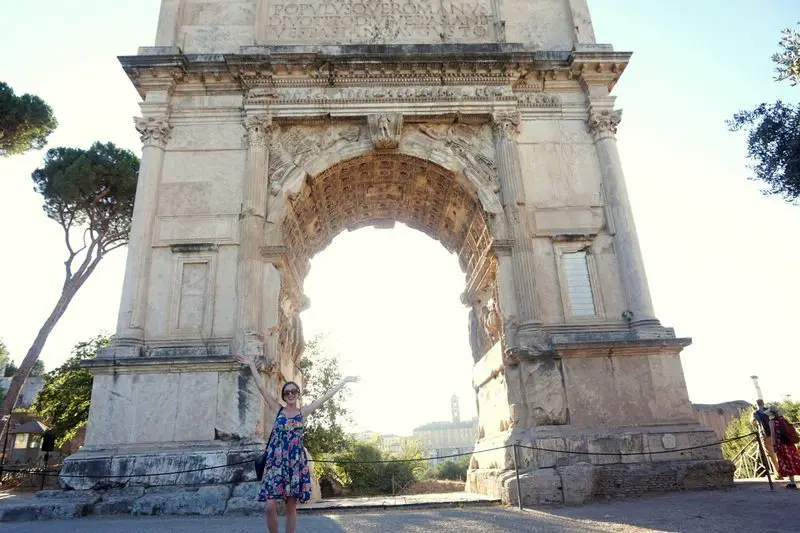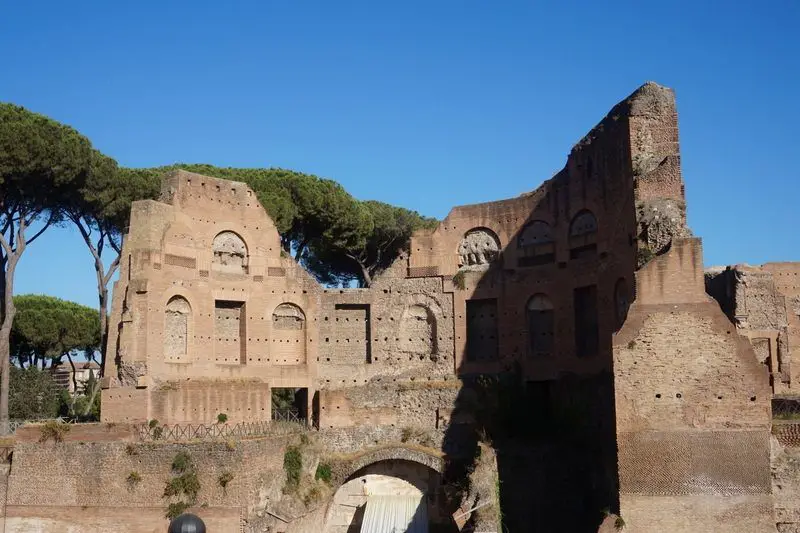 After finishing at Palatine Hill we walked over to the Colosseum just to see it from the outside. We were at Palatine Hill until closing time, so we didn't go in the Colosseum until the next day.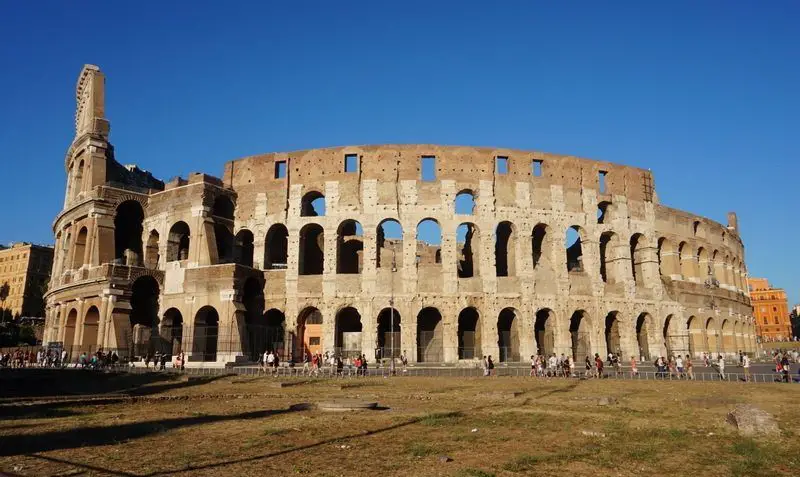 Day 2
Colosseum
Again, if you want to read about visiting the Colosseum, see my Colosseum post. Be sure to download a Rick Steeves tour ahead of time to make the most of your visit!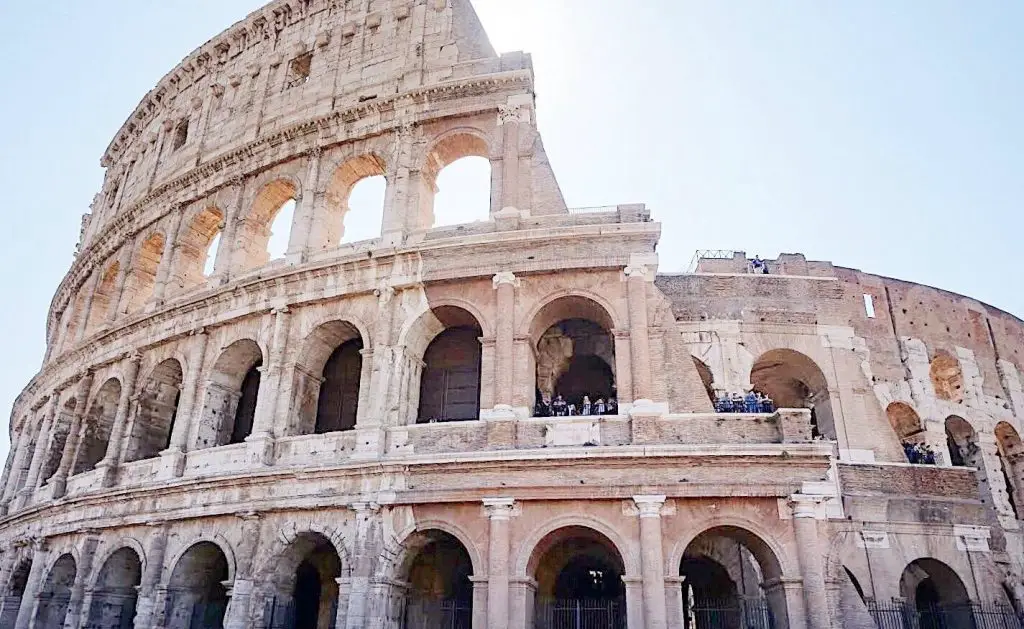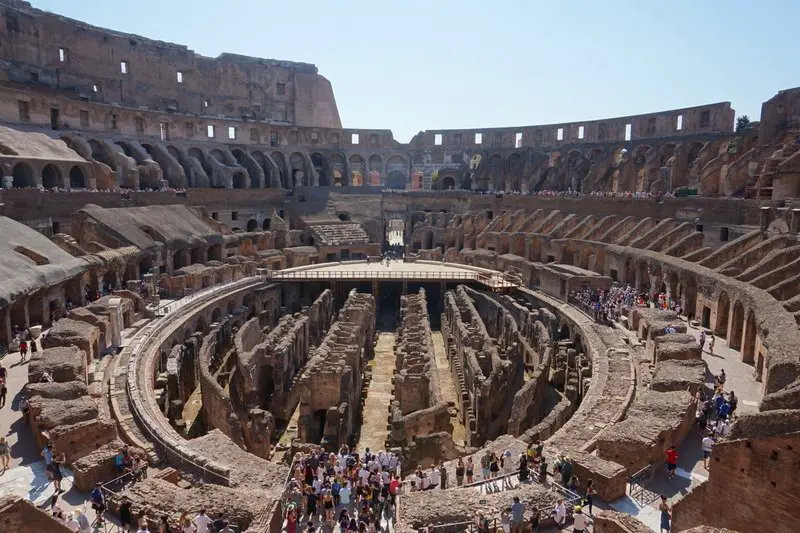 Janiculum Hill
Janiculum Hill is a lookout point in Rome that provides a great view over the city. It is away from the main area of Rome, on the west side of the Tiber River.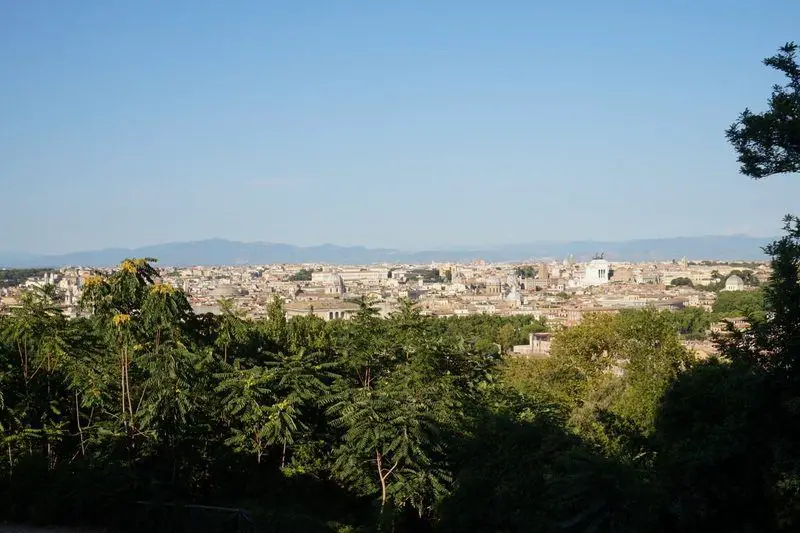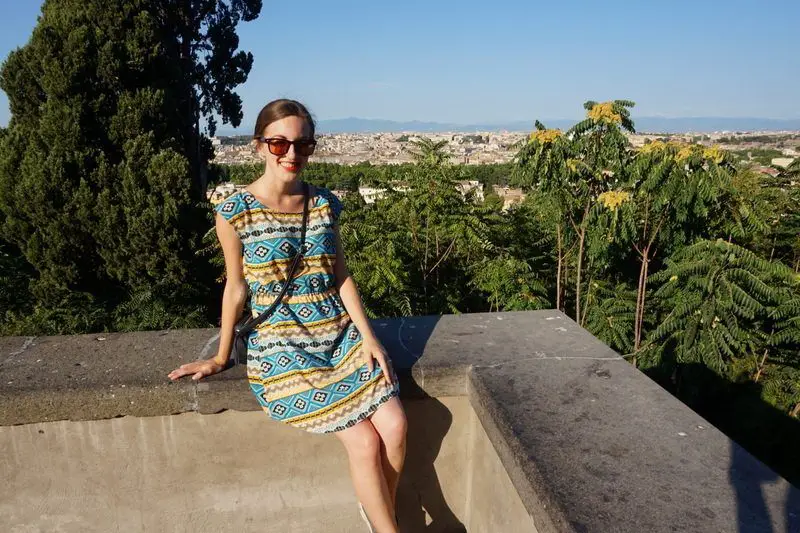 Day 3
Funny story, for some reason we thought our Vatican tour was booked for this day, but then we realized it wasn't until the next day. Better than being a day late that's for sure! Since we didn't have any plans for this day we looked up something to do in Rome and found Villa Borghese, which is a huge park.
Piazza del Popolo
On the way to Villa Borghese, we stumbled upon Piazza del Popolo. There are several churches and fountains to see here. To get a good view of this square, walk up the steps to Pincio Promenade.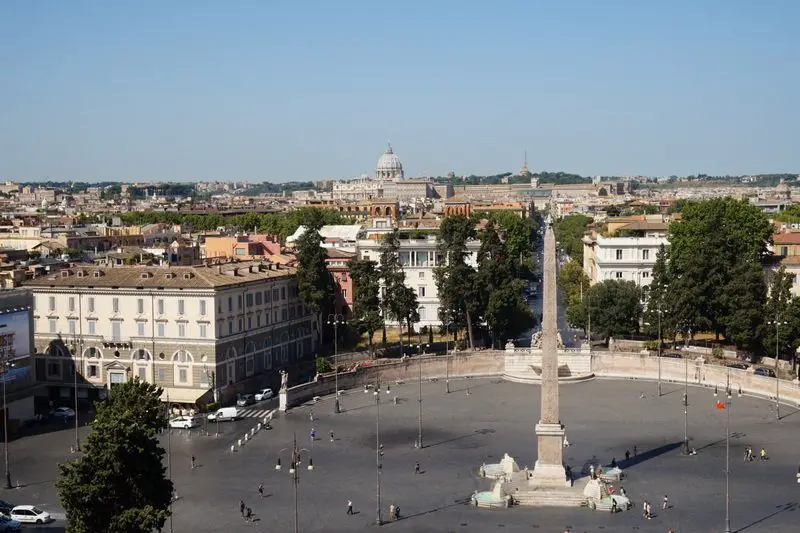 Villa Borghese
This park is so beautiful! It reminded me of Central Park in New York. It is huge, and it is a complete oasis in the middle of a busy city. The perfect place to spend a more relaxing day!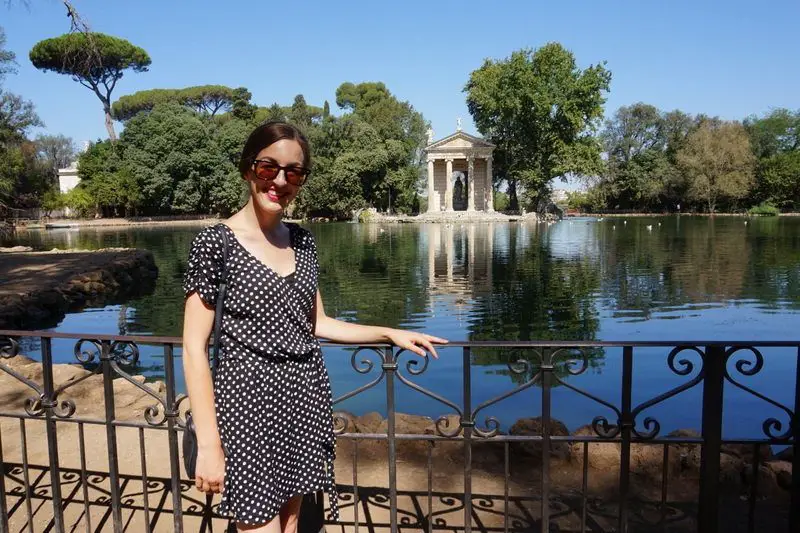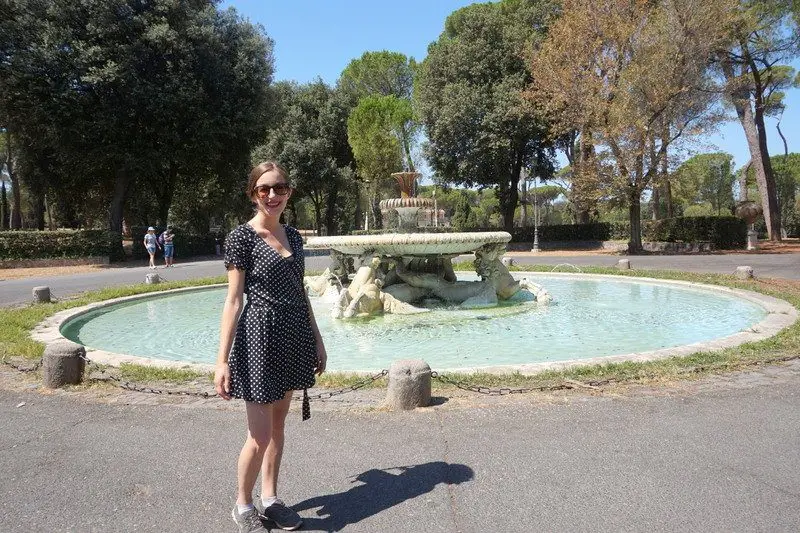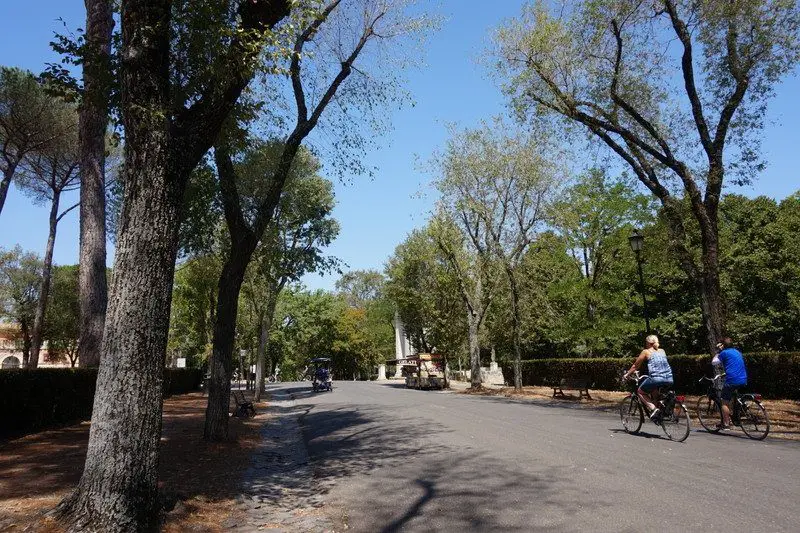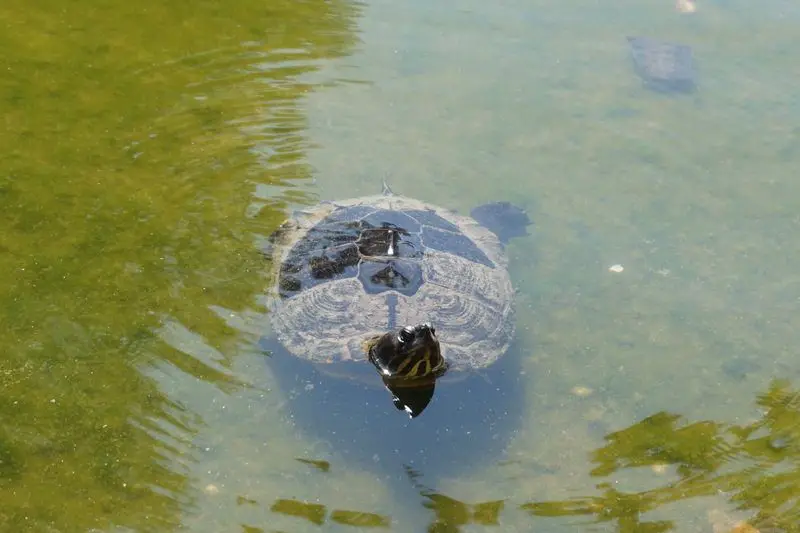 Giolitti
Gelato was pretty much an everyday thing while we were in Italy, but this may have been the best gelato we had the entire trip. Definitely mark down Giolitti as a must-visit gelato shop!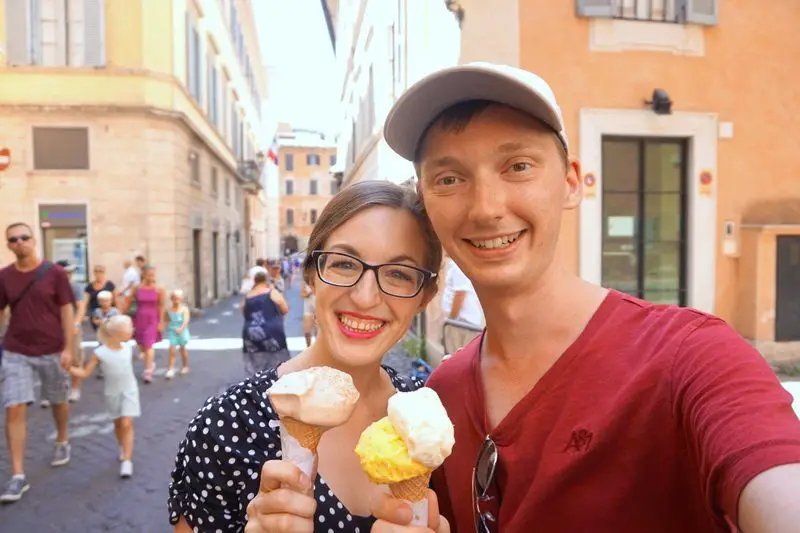 Vatican at night
For an incredible nighttime view of the Vatican, head over to the Tiber River.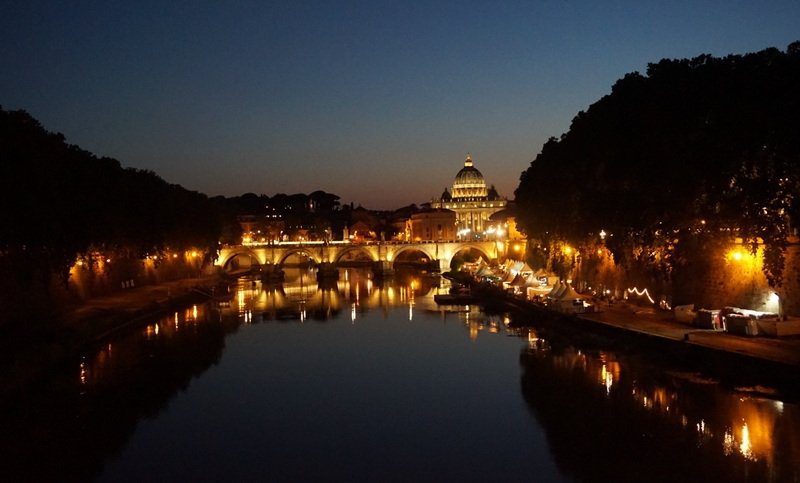 Day 4
Vatican City
Vatican City is an independent city-state in Rome. This is one of the most iconic places to visit in Rome. The top spots to see here are St. Peter's Basilica and the Sistine Chapel. We booked a Vatican tour in advance that let us into the Vatican before it opened. When we saw how many people were filling the Vatican by the end of our tour, we were eternally grateful we had booked those tickets. It was so nice to walk through and admire all the amazing art without thousands of people crowding us.
The Vatican is huge and super overwhelming, so I loved having a tour guide. She was really good at explaining everything and providing us with a lot of facts about what we were seeing.
There are also free Rick Steeves tours you can download ahead of time.
Dress Code:
At the Vatican you must cover your knees and your shoulders. In one of the later photos you'll see I'm wearing a long dress with my shoulders exposed. That is because I am outside at the Vatican City post office. While inside the Vatican and St. Peter's I was wearing a short-sleeved cardigan.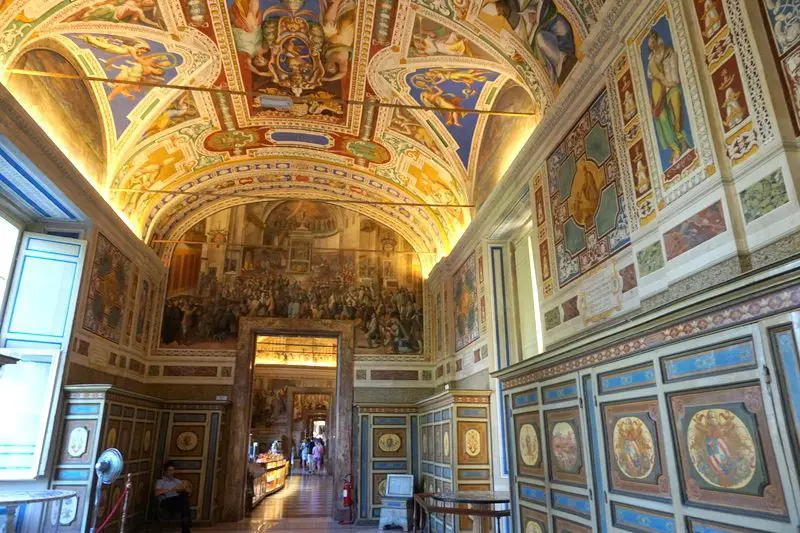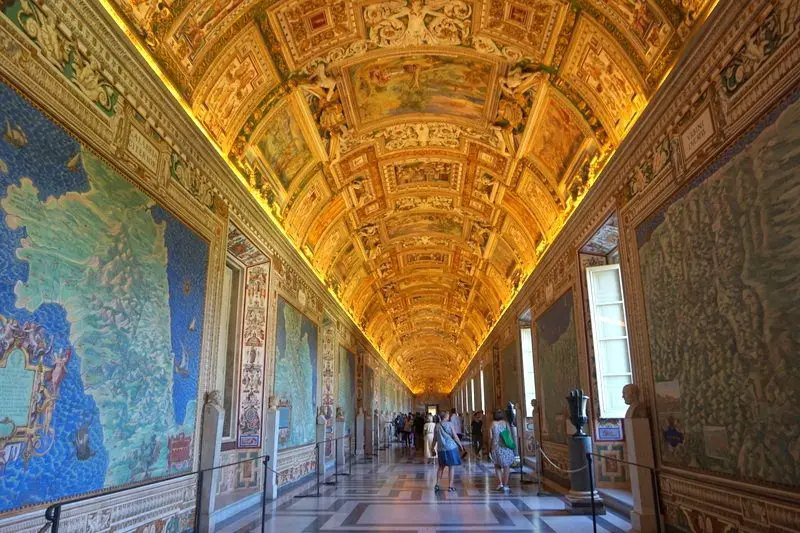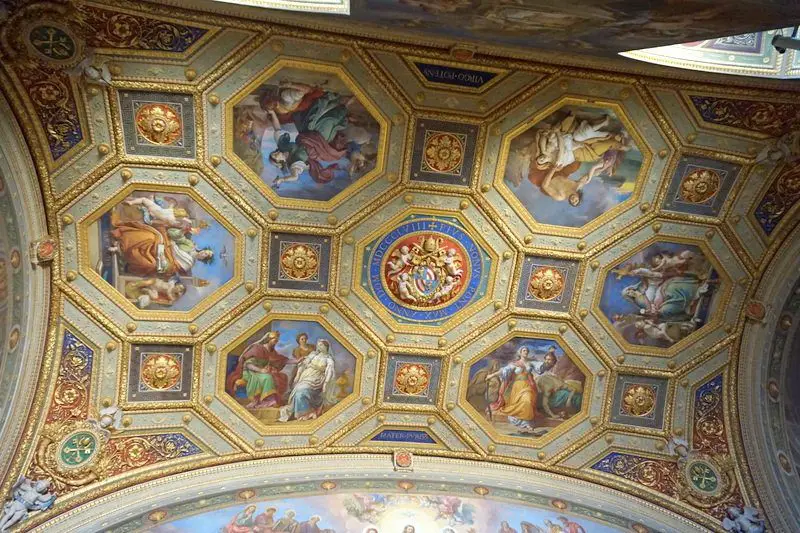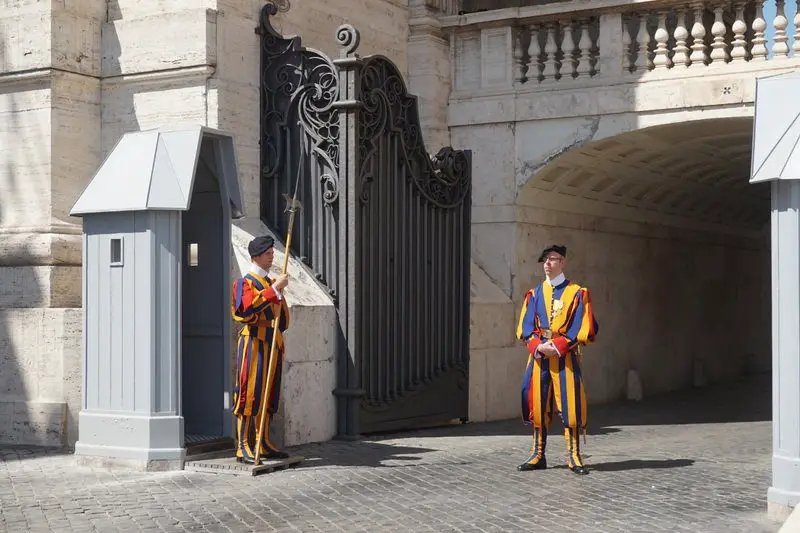 Vatican Post Office
A popular thing to do at the Vatican is to send a postcard. Vatican City has its own postal system. Apparently more letters are sent from here than any other post code in the world! I bought a postcard at the Vatican and sent it to my Grandma, which was super fun. One thing to note is there are no pens available to use. You either have to buy one from the post office or gift shop or bring your own.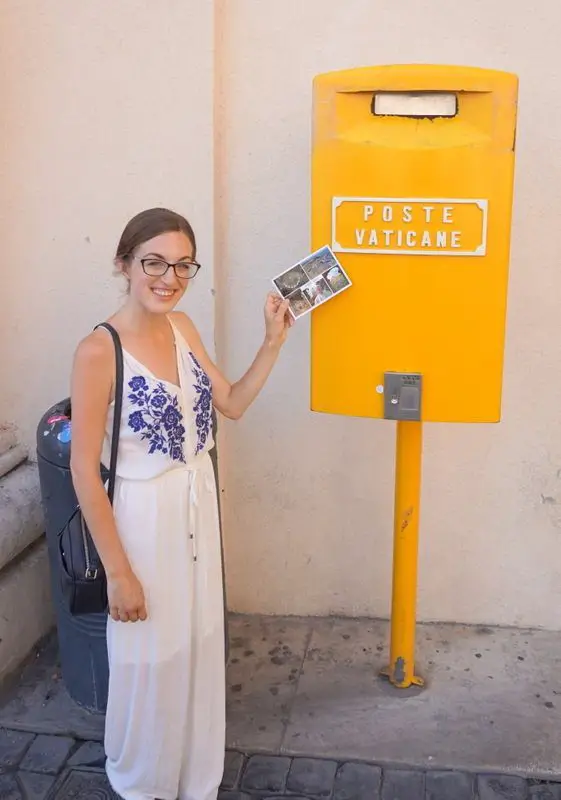 Have you been to Rome? What was your favourite part?
xo,
Andrea
Follow Me!