While on a trip to the Netherlands, my husband and I stayed in Amsterdam and took day trips to various cities around the country. I love how easy and quick it is to get around the Netherlands by bus and train. The last of our day trips was to Utrecht, which is south of Amsterdam. Although it is much quieter than Amsterdam, there is a lot to see and do in Utrecht, making it a great place for a day trip. Keep reading for my Utrecht, Netherlands travel guide!
Utrecht, Netherlands Travel Guide
Getting to Utrecht
Getting to Utrecht from Amsterdam takes less than 20 minutes on the train. It is actually much quicker and more convenient to get to Utrecht by train, because driving takes about 45 minutes.
Explore
Much like Amsterdam and Haarlem, Utrecht is a historic city with cute old buildings and a canal. Wandering around and taking in the sights will always be one of my favourite things to do, especially in European cities.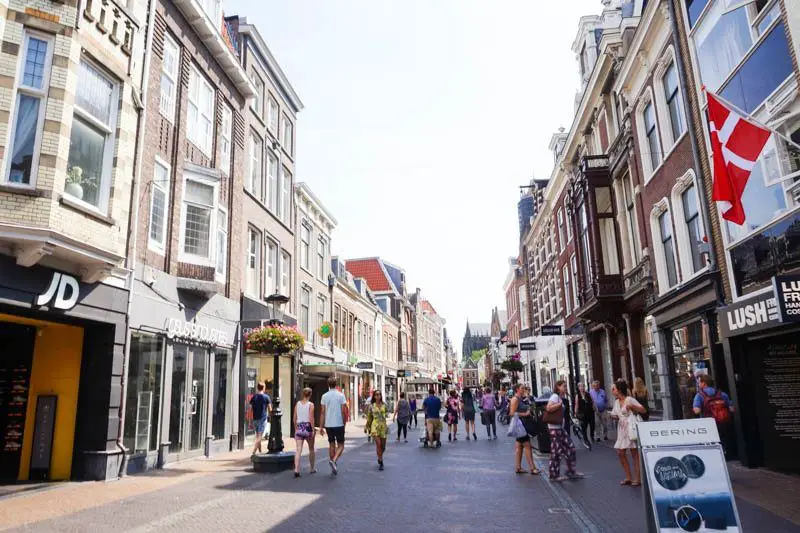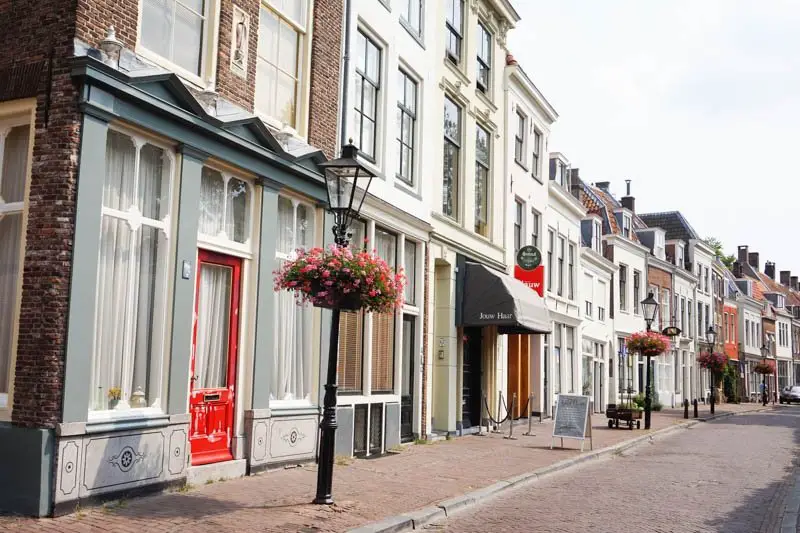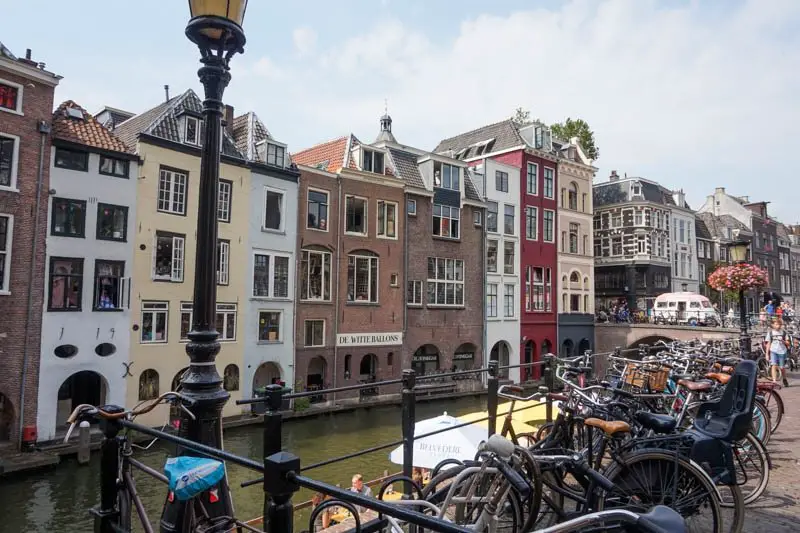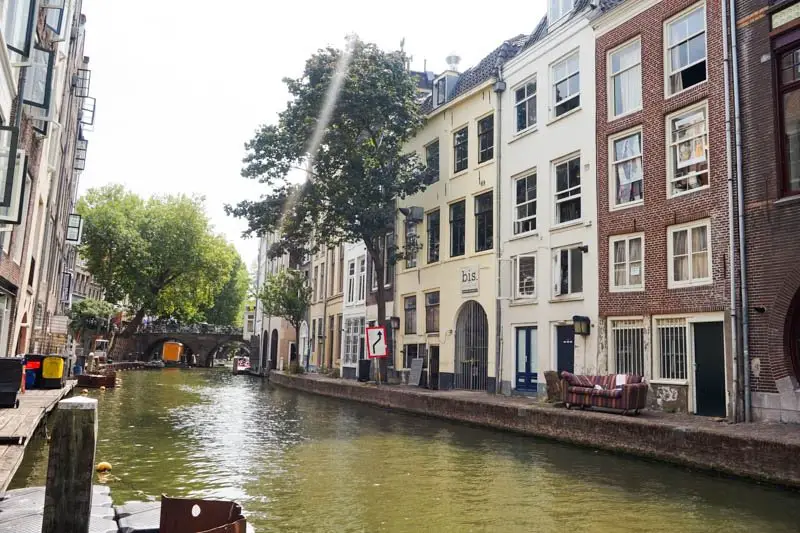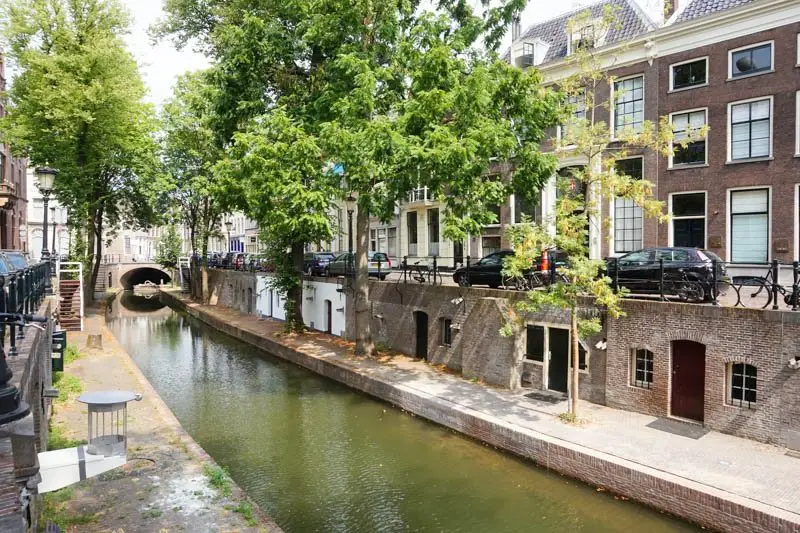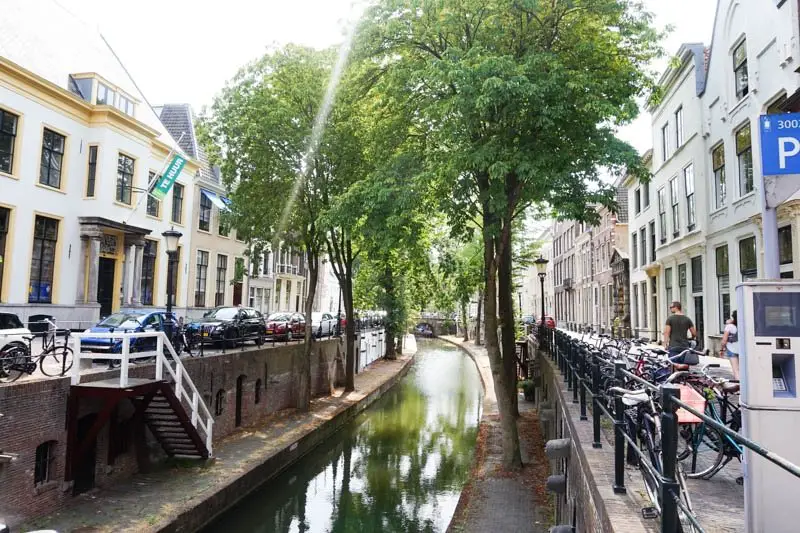 St. Mary's Courtyard (Pandhof Sinte Marie)
St. Mary's Church was built in the 11th century, but it began deteriorating in the 1500s and was demolished in the 1800s. The only part remaining is the cloister. The courtyard is not very big, but it is a nice place to relax with all the greenery and flowers.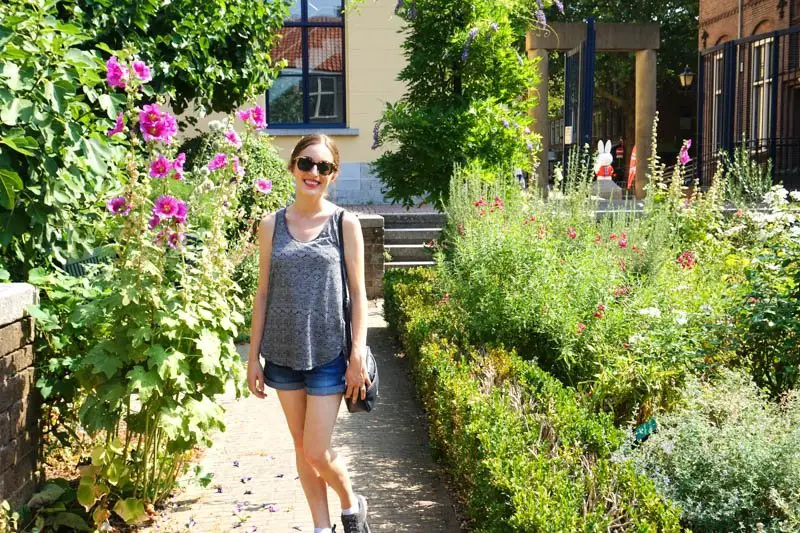 Dom Tower
Dom Tower is the tallest church tower in the Netherlands! The exterior of the tower is being renovated, but inside remains open for visitors. If you are so inclined, you can walk 465 steps to the top of the tower. (We decided not to make the climb)
The tower can only be visited as part of a guided tour, which takes about an hour. If you are going on a weekend or during high season, you might want to consider buying tickets ahead of time.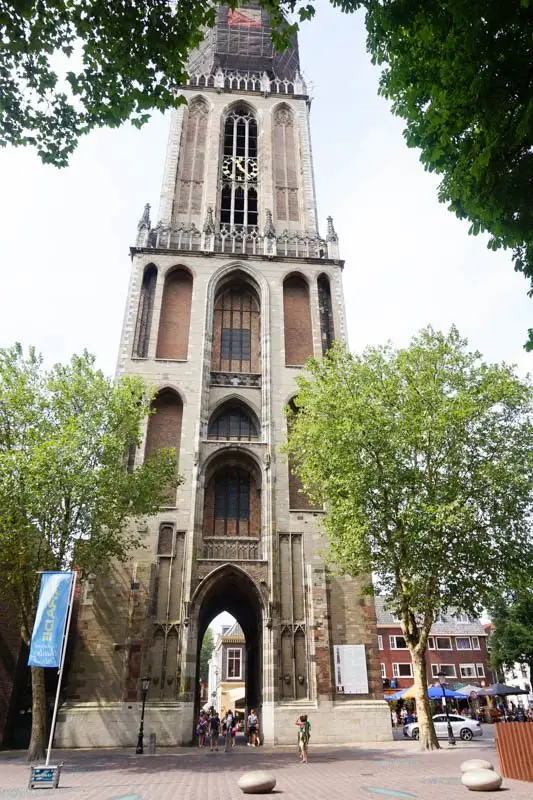 St. Martin's Cathedral/Dom Church
St. Martin's Cathedral, also known as Dom Church, is a Gothic church in Utrecht. Construction of the church began in the early 1200s, and it is full of so much history! The church used to be connected to Dom Tower, but a tornado in 1674 destroyed the nave of the church, separating it from the tower.
St. Martin's Cathedral was a Catholic church until the Protestant Reformation in 1580. Inside the church, you will see many signs of destruction that took place during the Reformation. Many of the statues were damaged during that time, because of the belief that statues in a church were idolatrous. Many of the lavish parts of the church were also destroyed as an objection to the wealth of the Catholic church.
When to Visit: The church is free to enter, and is open seven days a week. Hours depend on the time of year, so check the church website before you go.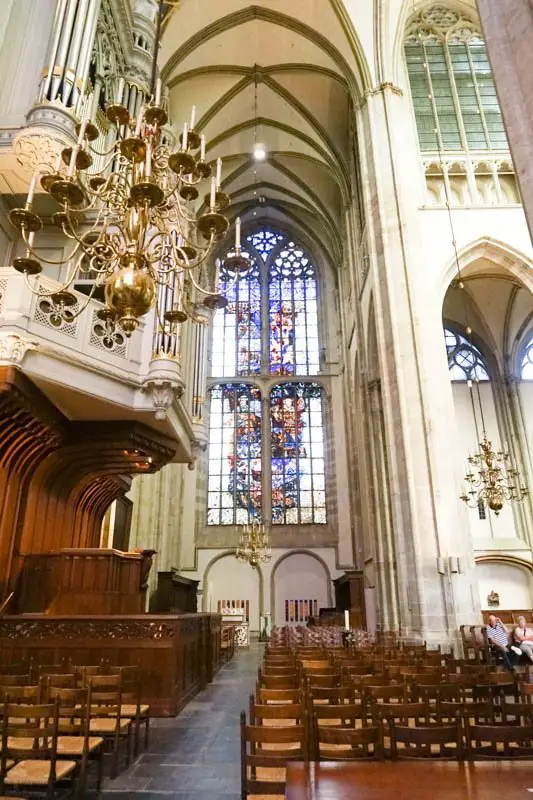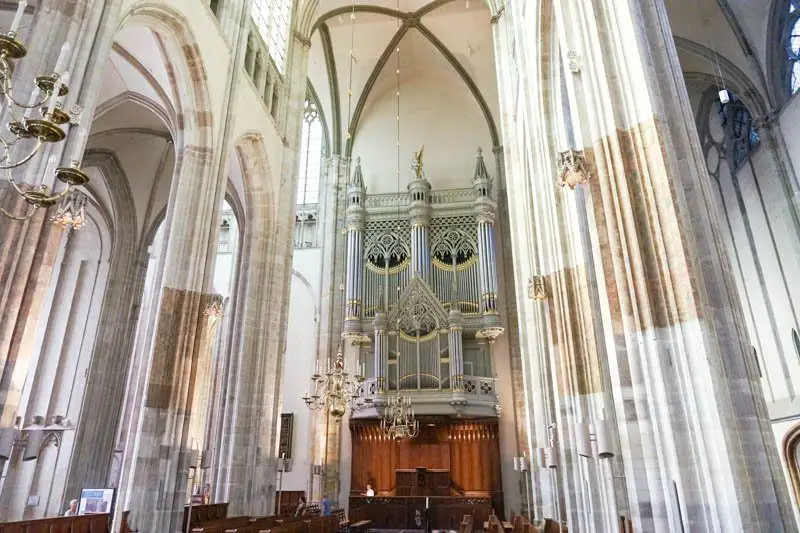 Dom Church Garden (Pandhof van de Domkerk)
This garden is between the Dom Church and Utrecht University Hall. It is a pretty courtyard with a fountain at the centre, surrounded by greenery and flowers. The garden dates back to the late 14th century/the early 15 century.
When to Visit: The garden is free to enter and is open Monday to Friday, from 10 a.m. to 4 p.m., and Saturday and Sunday from 10 a.m. to 5 p.m.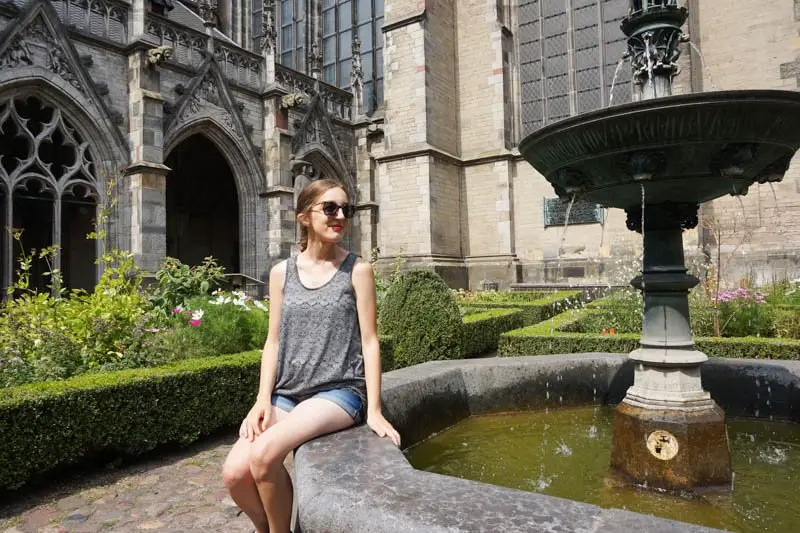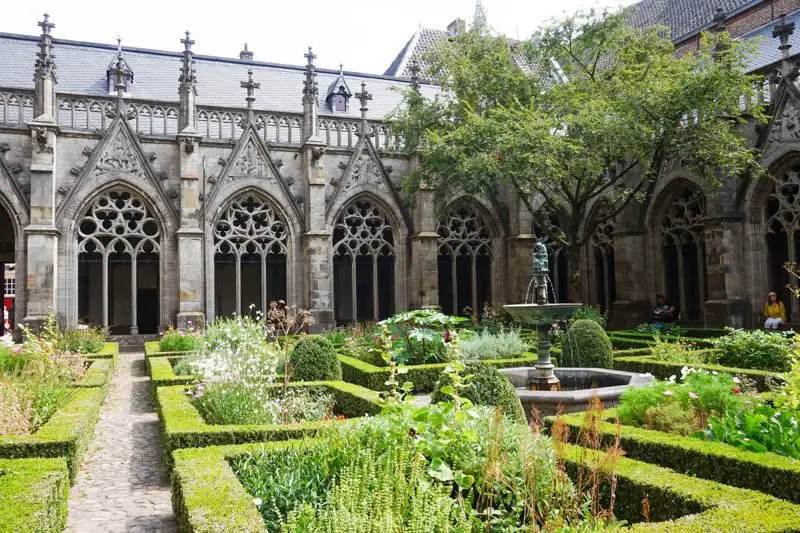 Lunch
We stopped for lunch at Vis 'n Friet for some Dutch fish and chips. Battered fish in the Netherlands is called kibbeling, which are small chunks of fish. It is delicious!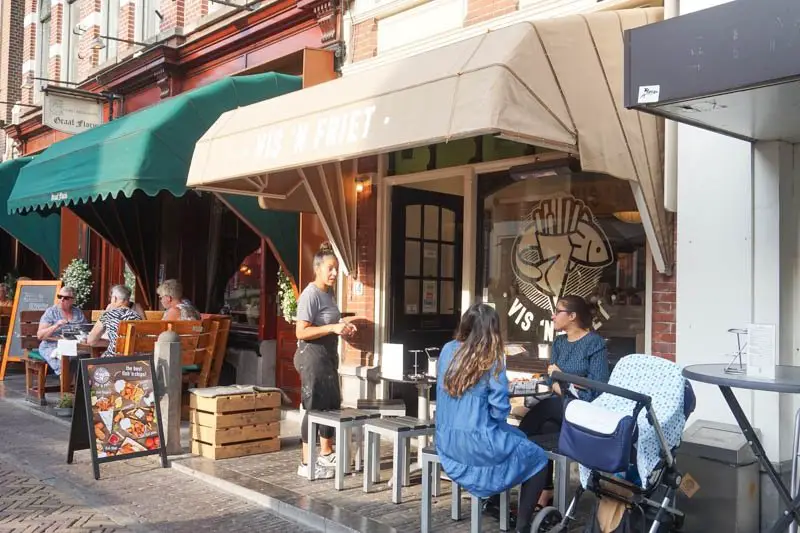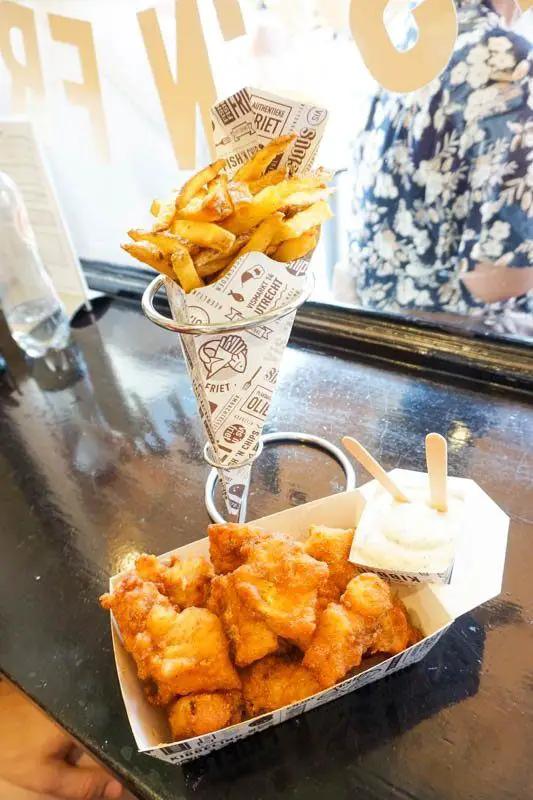 Kayaking
Renting a kayak and paddling down the canal in Utrecht is a great way to see the city. Since the Utrecht canal is so far down from the road, you really do get a whole new perspective from the water. It's also amazing to see how many people live in apartments under the road along the canal. They look so cute!
Along the canal is also where you'll find lots of restaurants. Paddling along the canal is a great way to scope them out, as long as you remember where they were!
It can get wet inside the kayak, but they do give you a waterproof bag to put your stuff in, which is super helpful.
Tip: We had not planned to rent a kayak and just showed up. Luckily there was one left, but I would recommend booking in advance if possible. This is not an activity you'll want to miss out on! We rented one for an hour, and to do the whole circuit it took us just over an hour.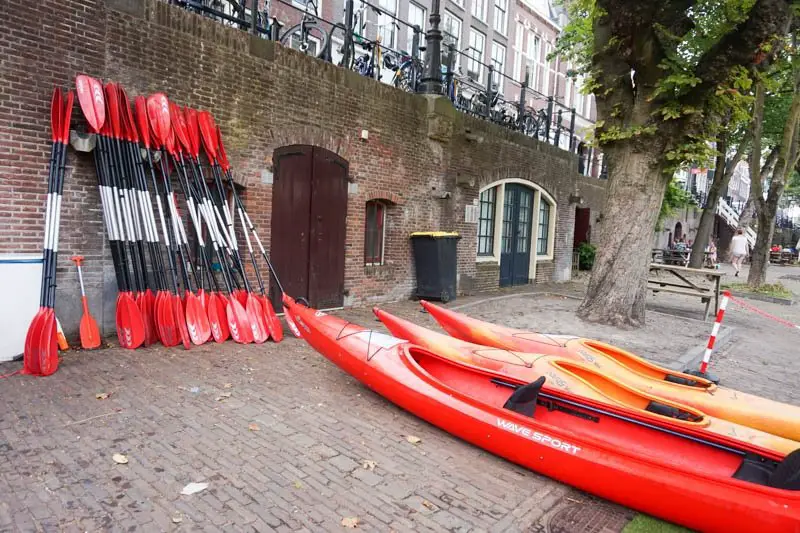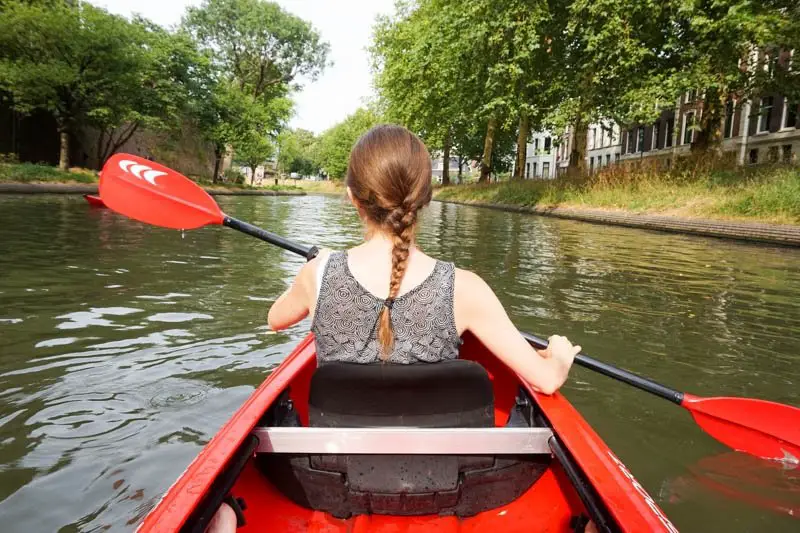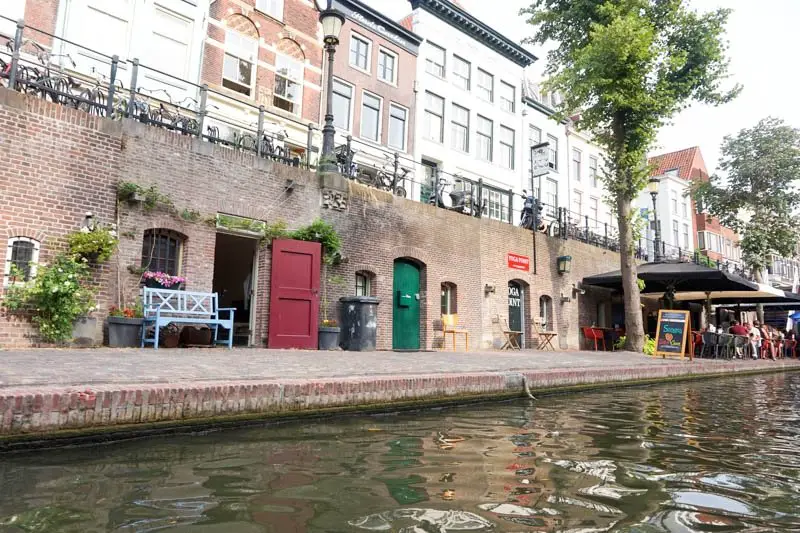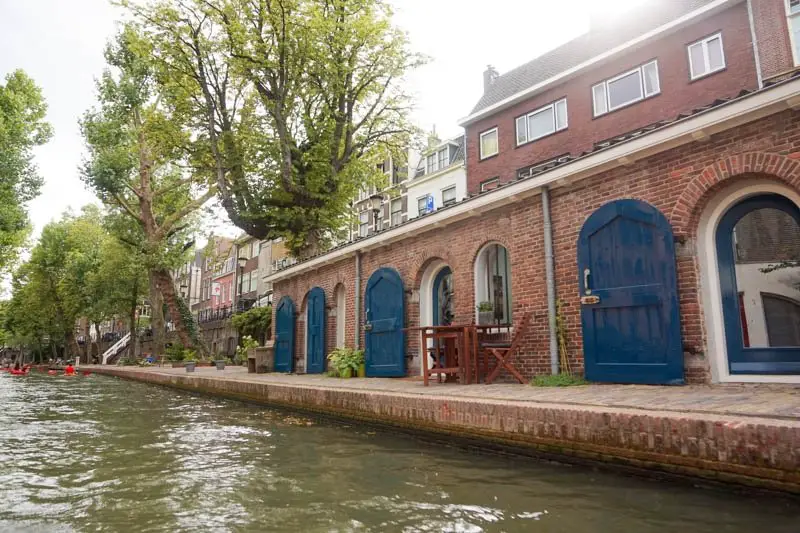 I created this custom map, which includes everything I mentioned in this post, along with the train station, Utrecht Centraal.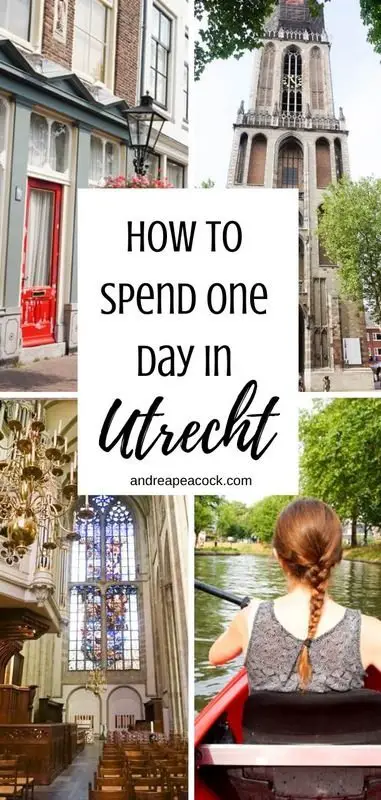 Thank you for reading this Utrecht, Netherlands travel guide!
Check out these posts next:
How to Spend 1 Day in Haarlem, Netherlands
Guide to Spending 1 Day in Rotterdam, Netherlands
Day Trip to Zaanse Schans: Holland Windmills
Amsterdam, Netherlands Travel Guide
xo,
Andrea
Follow Me!
Instagram | Pinterest | Twitter | Facebook | Bloglovin