Haarlem is a super cute city in the Netherlands, west of Amsterdam. Like Amsterdam, Haarlem is full of adorable Dutch buildings lining the tiny streets with bicycles everywhere. However, unlike Amsterdam, Haarlem only has one canal running through the city. Haarlem is also much less busy than Amsterdam. It makes for an easy, enjoyable day trip from Amsterdam. Keep reading for my Haarlem, Netherlands travel guide!
Haarlem, Netherlands Travel Guide
Getting to Haarlem
Haarlem is super easy to get to from Amsterdam via bus and train. It is about a 20-minute trip on the train and a 30-minute trip on the bus. The following photo is actually of the station in Haarlem before we got the bus back to Amsterdam.
Haarlem is about 20 kilometres west of Amsterdam. According to Google Maps, it could take anywhere from half an hour to an hour to drive between the two cities. You definitely do not need a car to explore Amsterdam or Haarlem though. I think when visiting cities it's generally easier and more convenient to take transit or use a ride sharing service. No need to look for parking!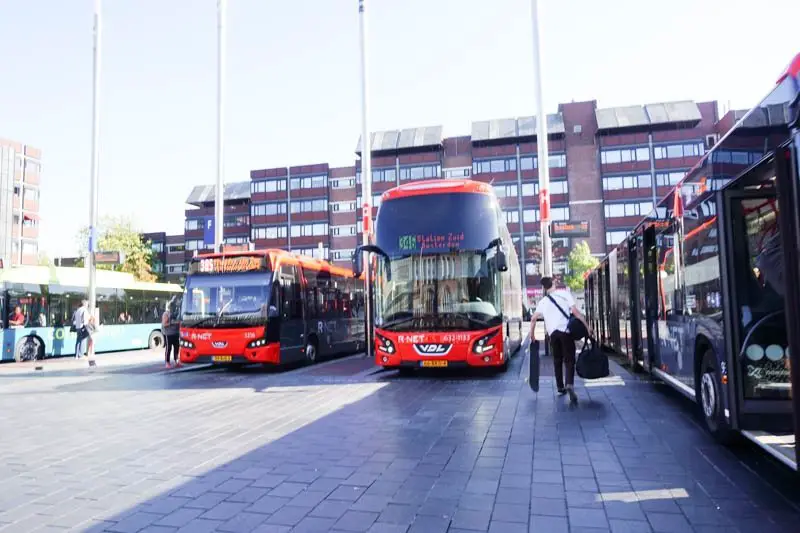 Lunch at Crêpe Affaire
Crêpe Affaire is so good we went there twice in one day! I highly recommend this place. They have so many kinds of crêpes, whether you're in the mood for sweet or savoury. So delicious, and such a cute restaurant!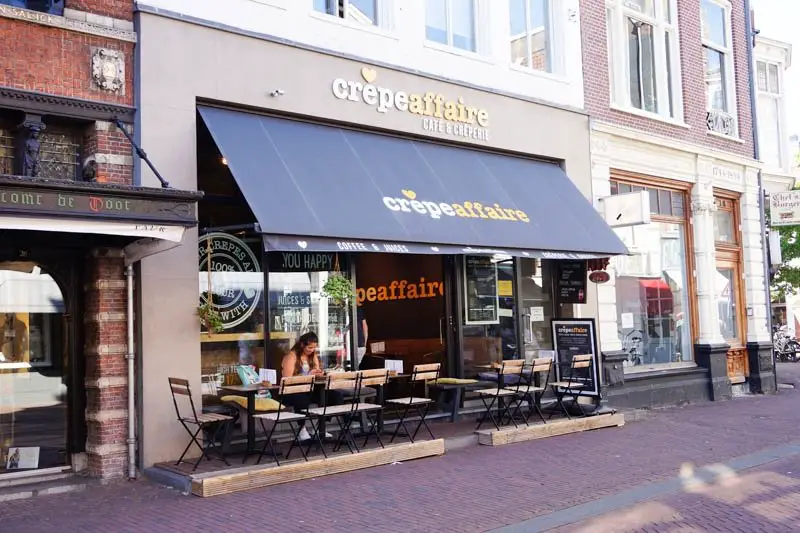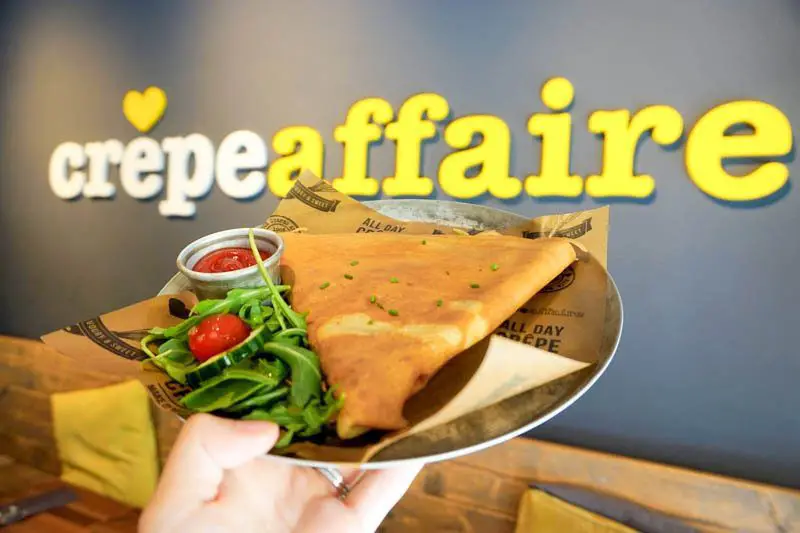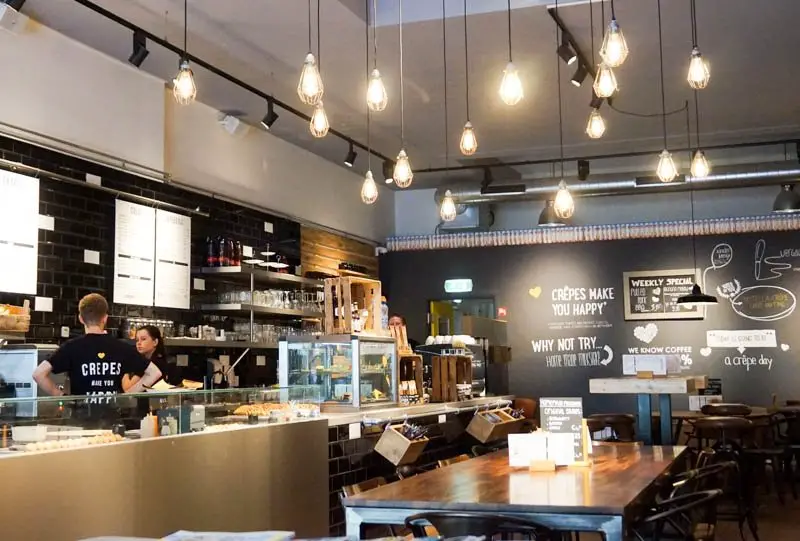 St. Bavo Church
St. Bavokerk is the biggest church in Haarlem, built in the 1200s. The most stunning part of the church is the impressive organ, consisting of more than 5,000 pipes! Handel and Mozart both played this organ in the 1700s.
When to Visit: St. Bavo Church is open Monday to Saturday, 10am to 5pm. In July and August it is also open on Sundays from noon to 5pm.
Cost: As of October 2019, the entry fee is €2.50 for adults, €1.25 for youth ages 12 to 16 and free for kids under 12. For up-to-date prices, check the St. Bavokerk website.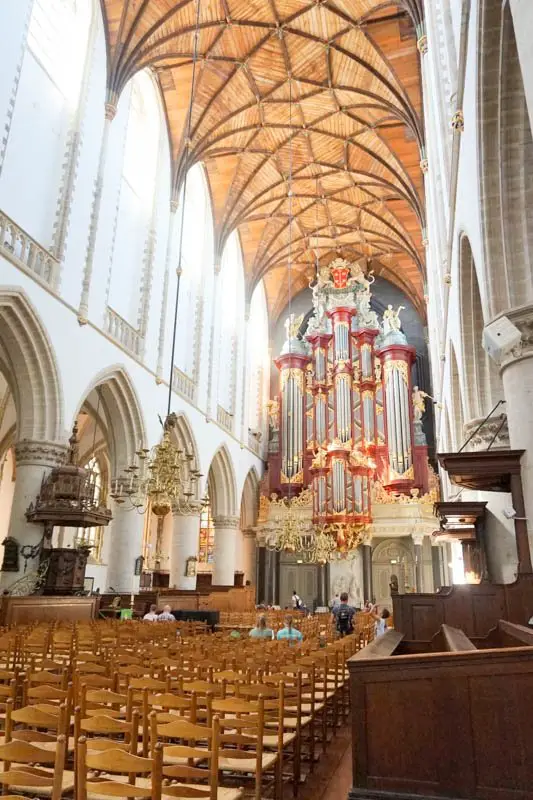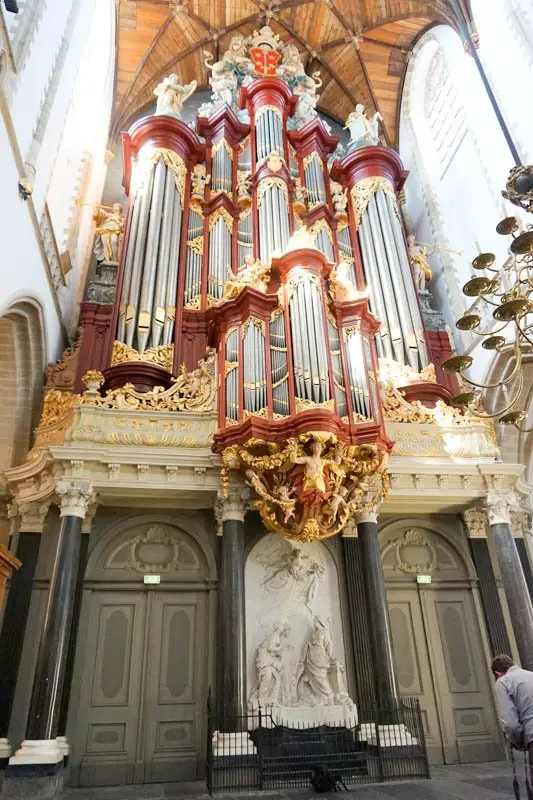 Corrie ten Boom House
The main reason we went to Haarlem was to visit the Corrie ten Boom House. The Ten Booms used their house as a hiding place for people hiding from the Nazis in the Second World War. During the war, the Ten Booms helped around 800 refugees and Jewish people. In February 1944, the Nazis raided the house and the Ten Booms were arrested. Corrie ten Boom was later released from Ravensbruck Concentration Camp and proceeded to travel the world telling the story.
When to Visit: The museum is open Tuesday to Saturday.
Tickets: Entry to the museum is totally free! However, it is only possible to visit the museum via a guided tour. Tours are offered in English, Dutch and German. There are only 20 spaces for every tour, so if you want to guarantee a spot, be sure to reserve spots online. But if you don't want to reserve online or can't get tickets ahead of time, there is still hope! One English and one Dutch tour a day are offered on a first-come-first-serve basis. We lined up an hour early for the English tour and we were the fifth and sixth people in line.
Tour: The tour guides take the group of 20 people upstairs to the living room of the house, where everyone sits on chairs in a circle. The guides then tell the story of Corrie ten Boom and her family. After the story-time part of the tour, the group then goes to the top floor to see Corrie ten Boom's bedroom and the actual hiding place. The whole tour takes one hour.
Photography: Visitors are not permitted to take photos or video during the presentation. However, you are allowed to take photos and videos in Corrie's bedroom. Our guides also allowed us to take photos in the living room following the presentation.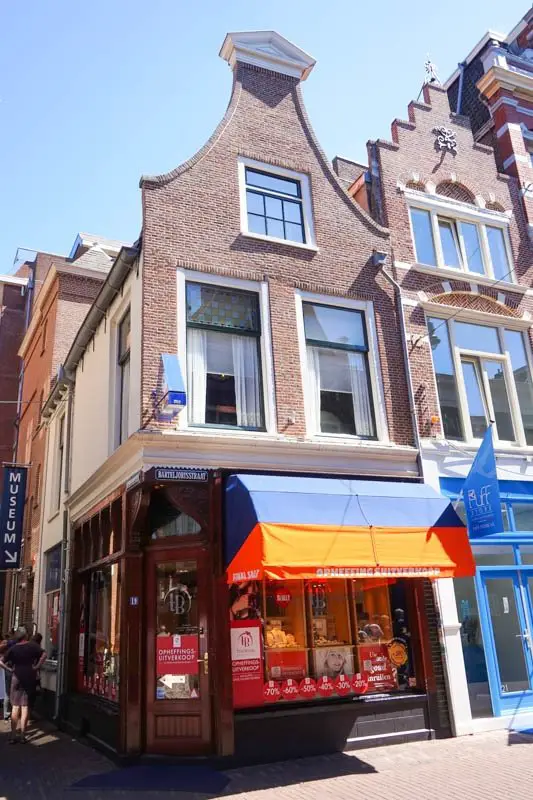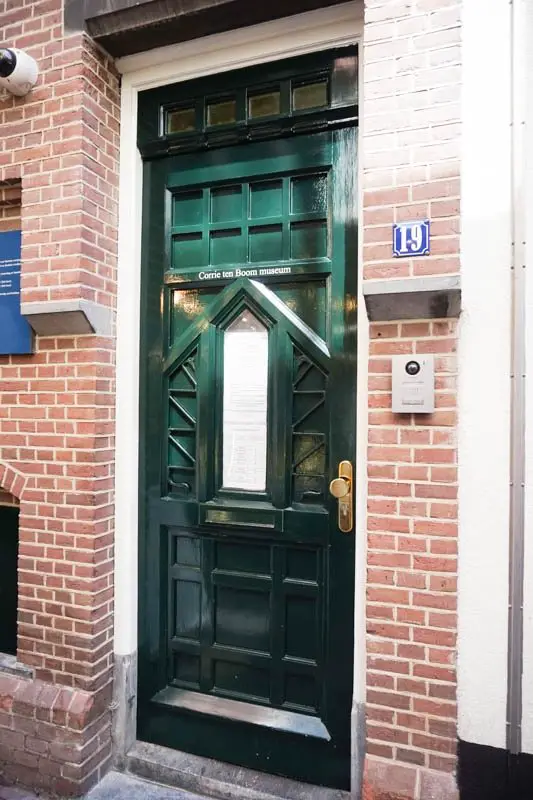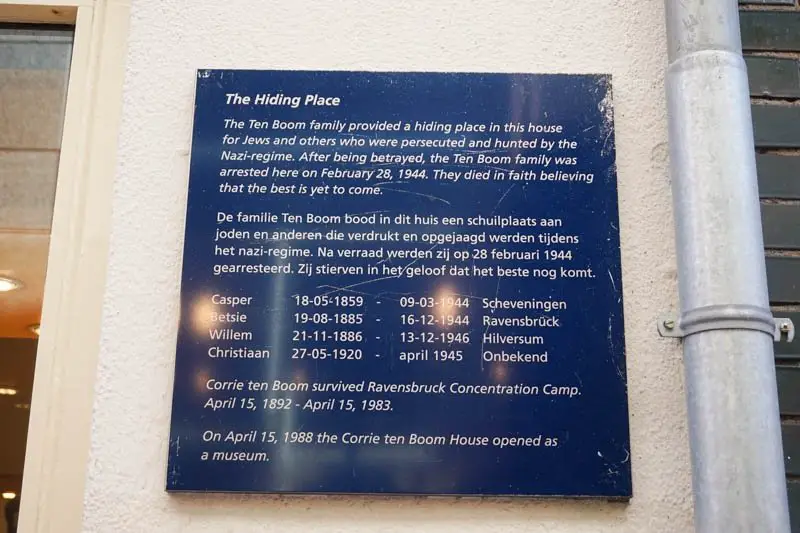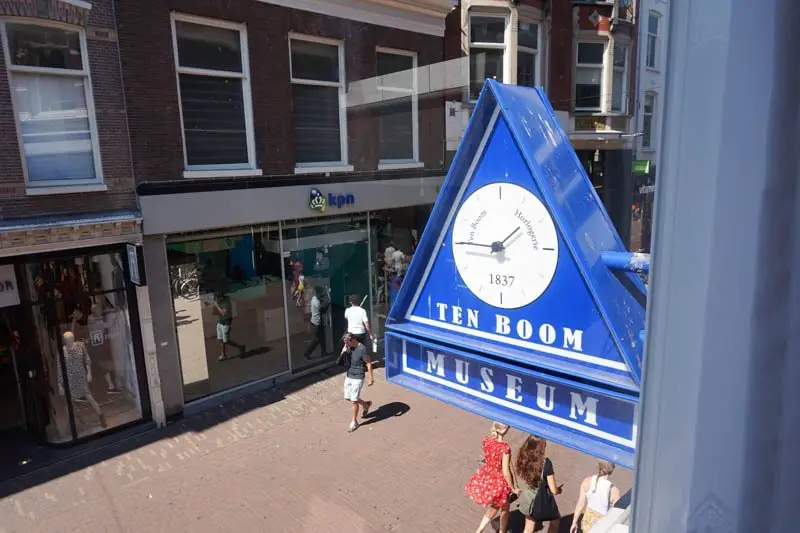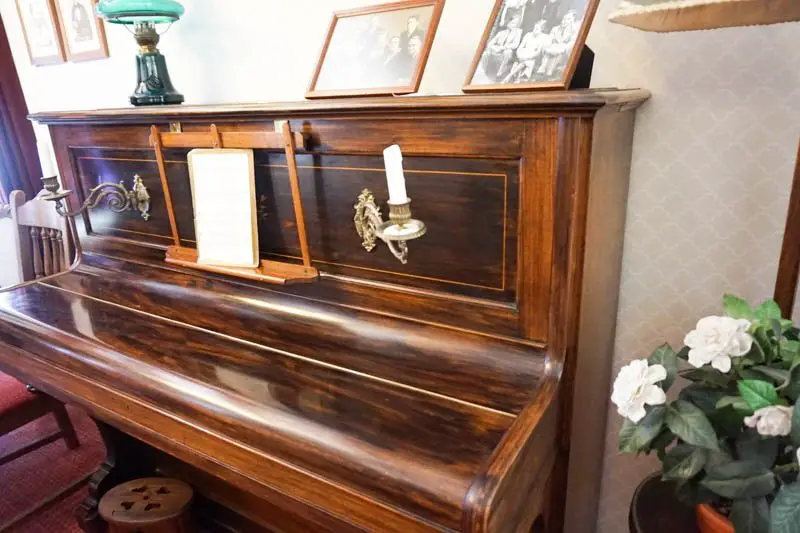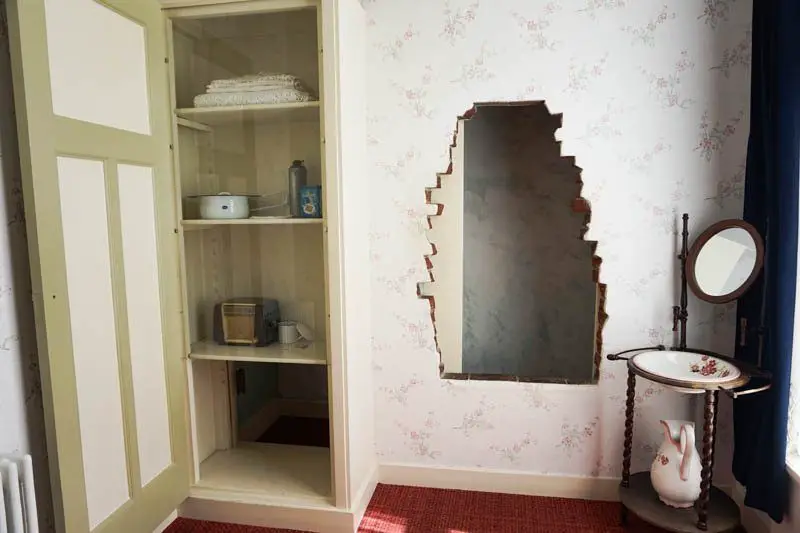 Explore
Walking around European cities is one of my favourite things to do. There is always so much to see! I love how quaint Haarlem is and enjoyed taking it all in. Those Dutch buildings are just the cutest!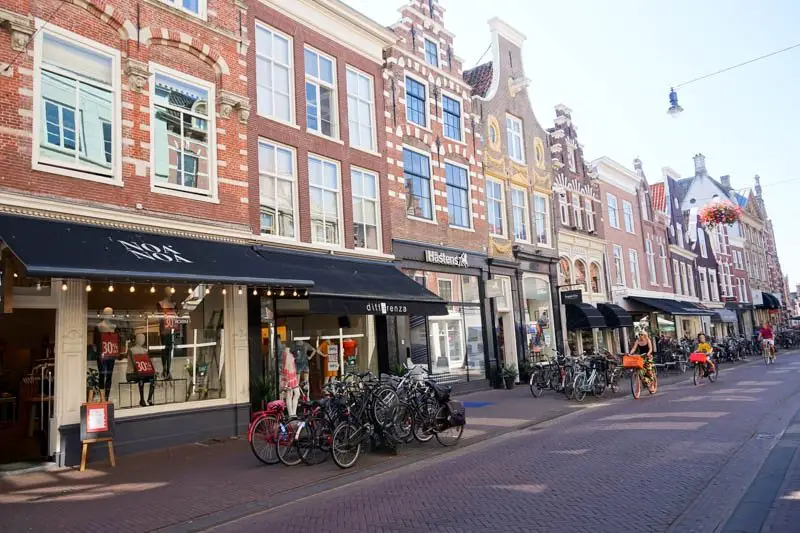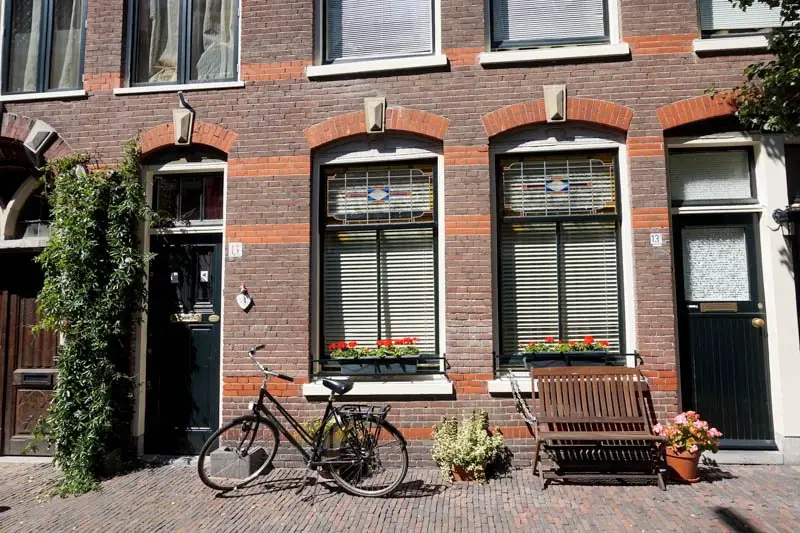 Molen de Adriaan
Molen de Adriaan is the windmill in Haarlem. The original windmill opened in 1779, but as you may be able to tell in the photo below, the windmill that's there now is not the original. The Molen de Adriaan burned down in 1932 and was rebuilt in 2002.
We admired the windmill from across the canal, but if you want to go inside, you can. Check out the Molen de Adriaan website for information on tickets and opening hours.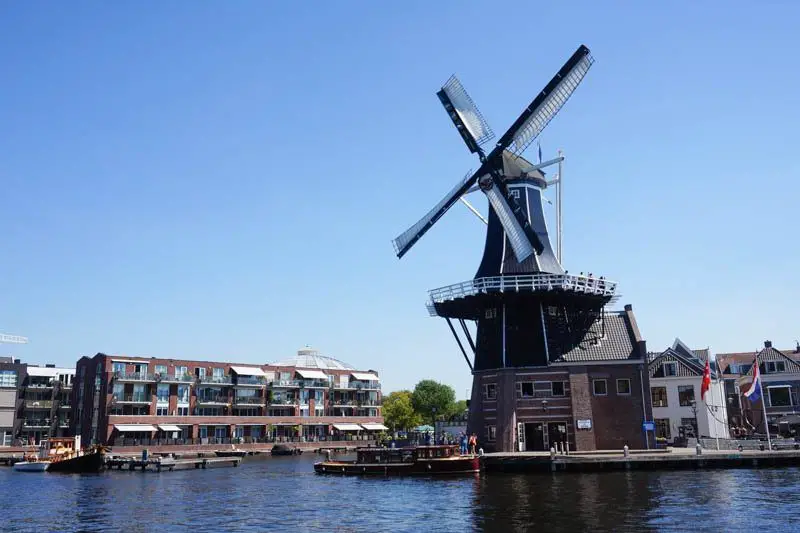 Jopenkerk Haarlem
Jopenkerk is a former church in Haarlem that has been turned into a brewery/restaurant. How cool is that?? We stopped by for a bit to have a drink on the patio. You can also do beer tastings here or take a tour to see the production process.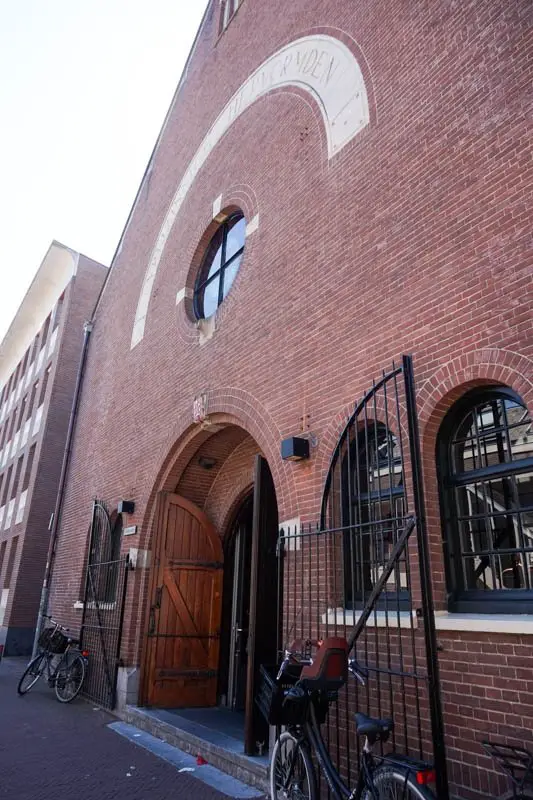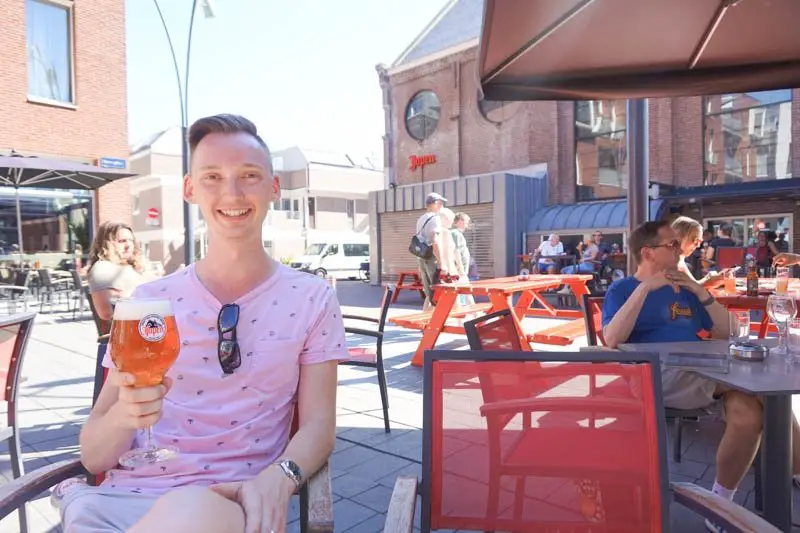 Dinner at Crêpe Affaire
I'm sure there are many amazing restaurants in Haarlem, but these crêpes are to die for!! We could not resist going back, and most definitely do not regret it. Just look at all that fruit!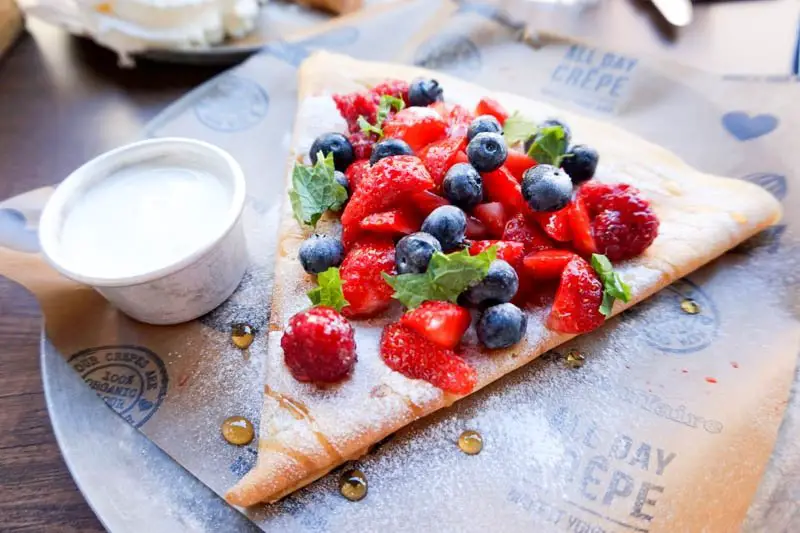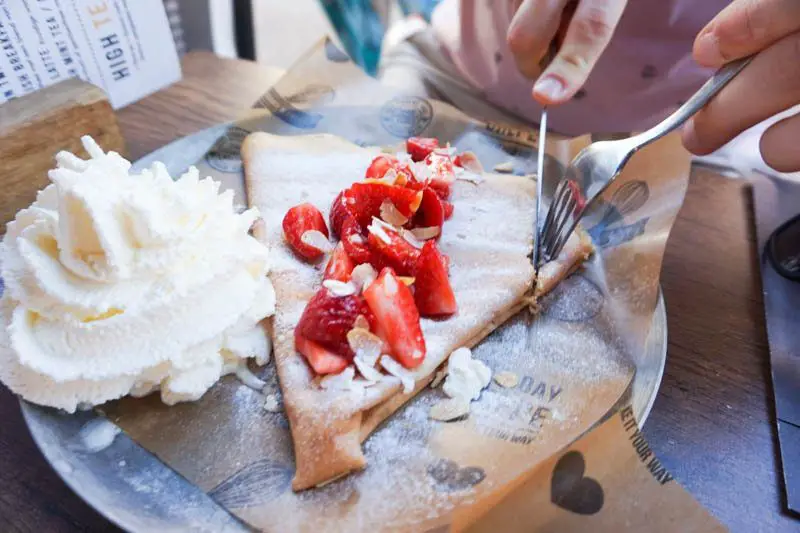 Other Haarlem Activities
The following activities are popular attractions in Haarlem, but I have not personally been to either of them.
Frans Hals Museum: Painter Frans Hals is one of Haarlem's most famous people. The Frans Hals Museum is actually split into two locations. The first, at Groot Heiligland 62, features art from Dutch artists during the Golden Age. The second location, at Grote Markt 16, features modern and contemporary art. Tickets are valid for both locations.
Teylers Museum: Teylers Museum is one of the oldest museums in the Netherlands. From its website, it seems to feature exhibits centred around both science and art.
The following map includes all the activities mentioned in this post. The purple markers are the last two activities I mentioned but did not do.
Thank you for reading this Haarlem, Netherlands travel guide!
Check out these posts next:
How to Spend One Day in Rotterdam, Netherlands
Day Trip from Amsterdam to Zaanse Schans
Guide to Spending One Day in Amsterdam
xo,
Andrea
Follow Me!
Instagram | Pinterest | Twitter | Facebook | Bloglovin