Central Park truly is an oasis within New York City. Its popularity is evident with the amount locals and tourists all enjoying the fresh air, escaping from the busy streets. One of my favourite activities we did on a recent trip to New York City was renting a row boat in Central Park. There is something so magical about getting in a tiny rowboat and exploring the park from a whole other vantage point. Keep reading for my guide to renting the Central Park row boats in New York City!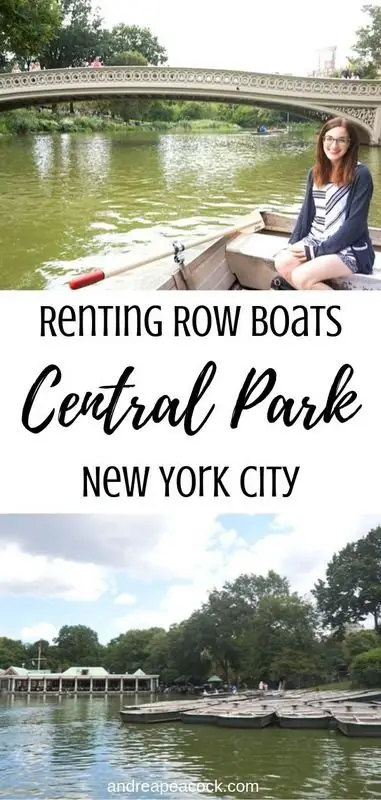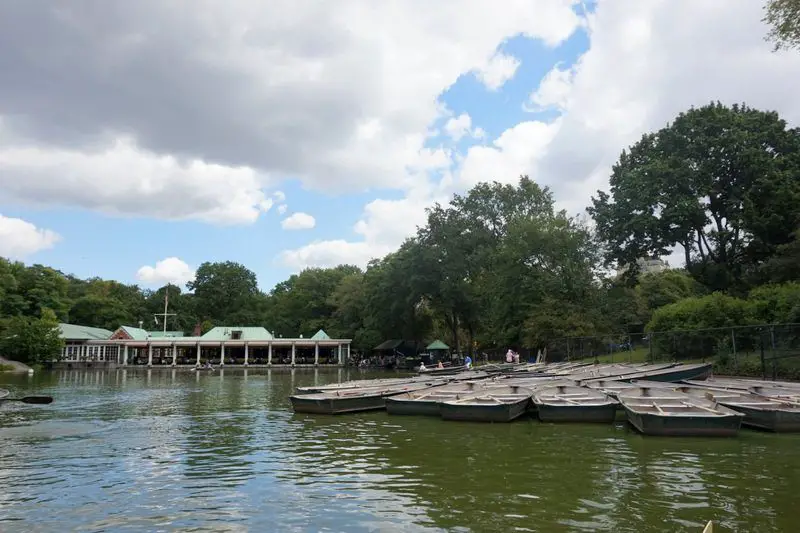 Where to Rent a Rowboat
Rowboats are available to rent at Loeb Boathouse in Central Park, at East 72 Street and Park Drive North. To rent a boat, go to the kiosk just past the restaurant.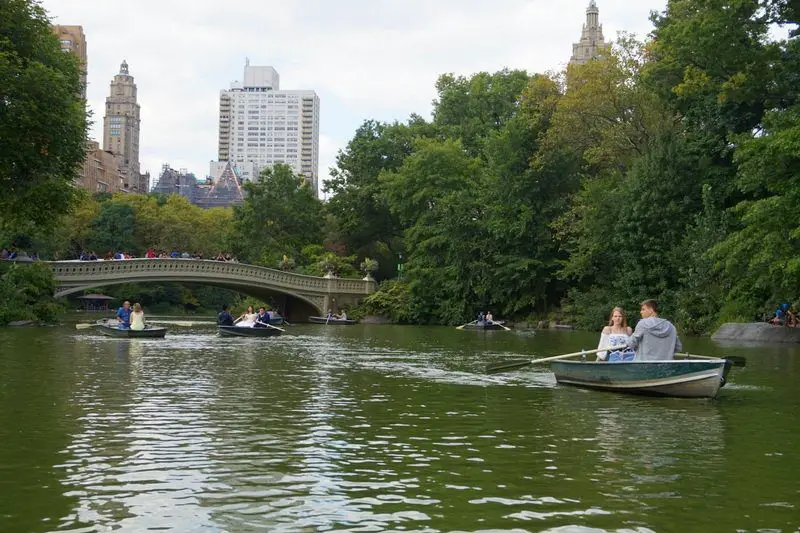 Cost
The cost to rent a rowboat is $15 per hour, and $4 for each additional 15 minutes. The boathouse accepts cash only for boat rentals, so make sure you have US cash with you.
There is also a $20 deposit fee, which is returned when you return the boat. We found one hour was the perfect amount of time to explore the whole lake and take lots of pictures.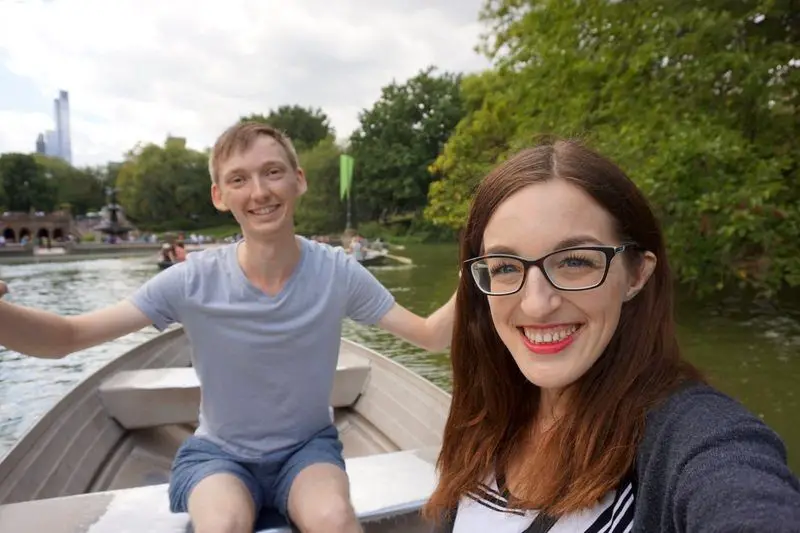 What to Expect
The whole time we were rowing around the lake, I could not stop smiling and pointing at everything. I loved seeing all the different bridges and fountains and other rowers. It was so serene and it felt like we were in a movie. Also, let's be honest, my husband rowed the entire time while I took pictures. 😉 Although many of the other people rowing around the lake were couples, we also saw groups of friends, even a boat full of 20-year-old guys, so it definitely appeals to anyone.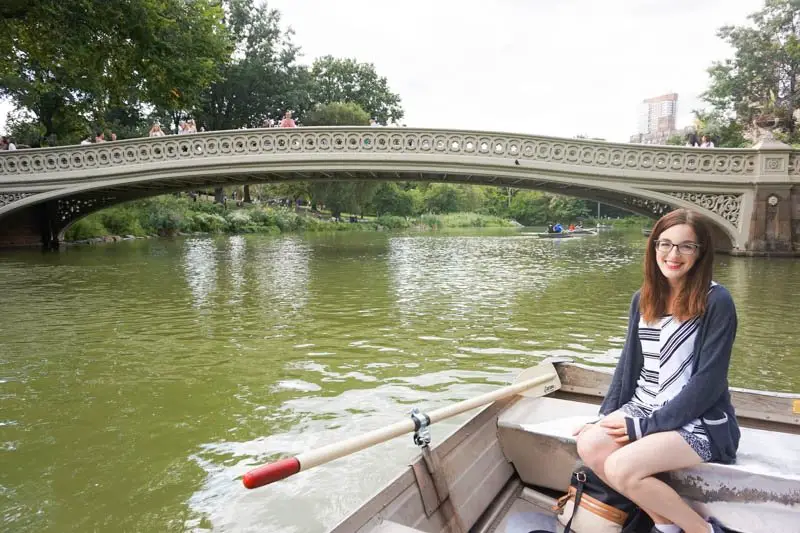 If you are planning a trip to NYC, be sure to put renting the Central Park row boats at the top of your list. It was even more fun than I thought it would be, and I highly recommend it!
Save this post for later, to look back on when planning a trip to New York City!
Check out these posts next:
Guide to Greenwich Village in New York City
Ultimate Guide to Free Activities in New York City
xo,
Andrea
Follow Me!
Instagram | Pinterest | Twitter | Facebook | Bloglovin