Greenwich Village is by far my favourite neighbourhood in New York City. It has such an eclectic feel with so much energy, funky restaurants and cool architecture. It is so much different than other parts of Manhattan in that it's not crowded with skyscrapers, and it seems so much more chill.
Most of the streets are lined with trees, which also brings life of the neighbourhood. Basically, I was mesmerized by everything I saw while walking around, so much so that we visited the village twice during our one-week visit, and I would have happily gone back again and again. Here is a guide on what to see, do and eat in Greenwich Village.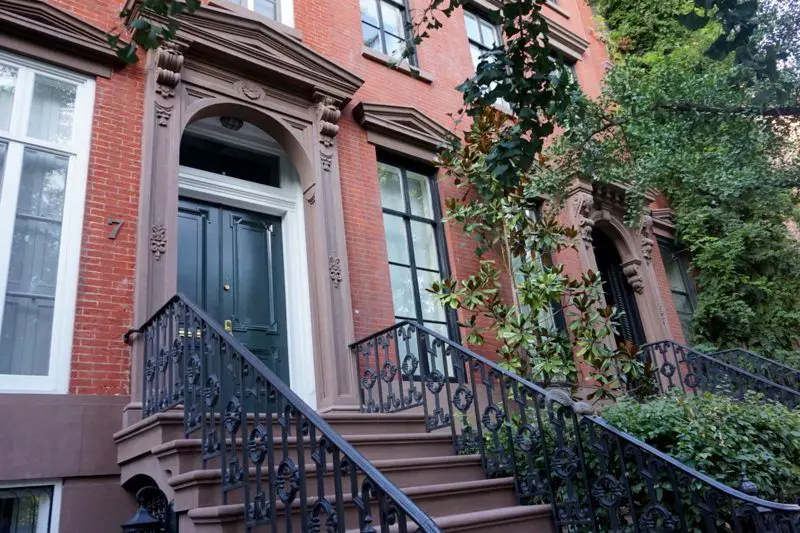 Save this post to Pinterest for later!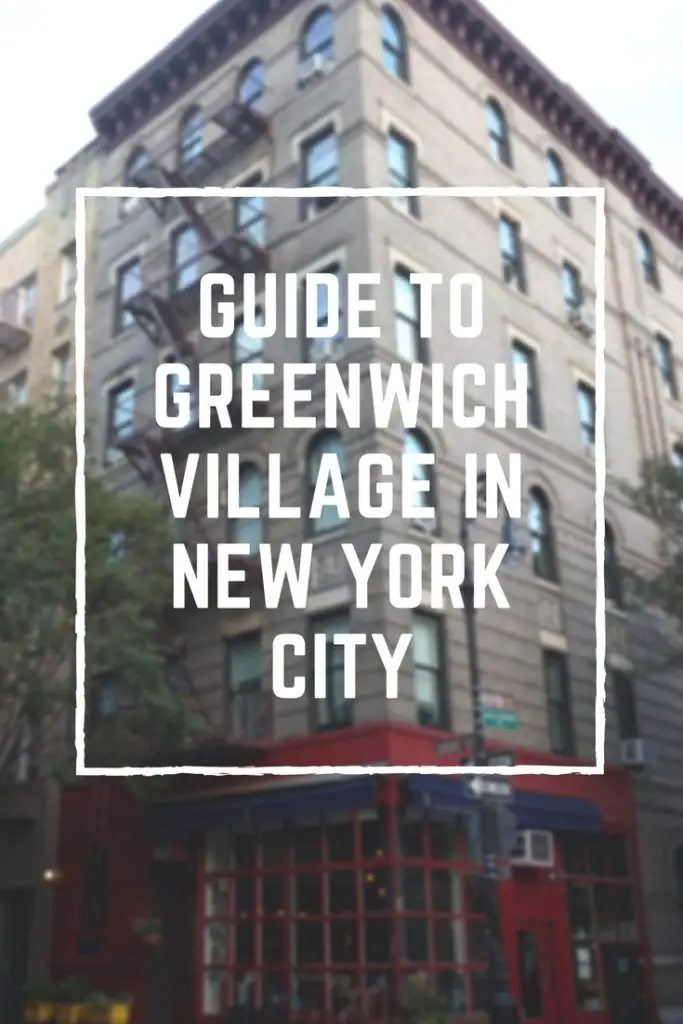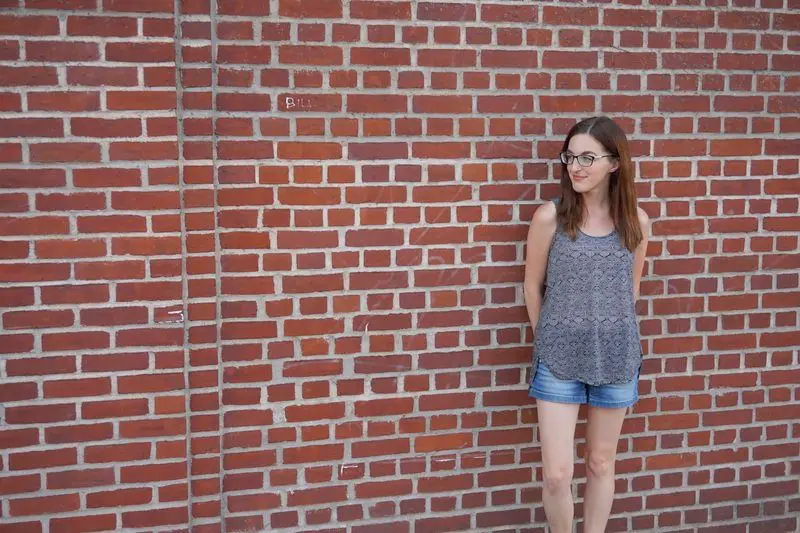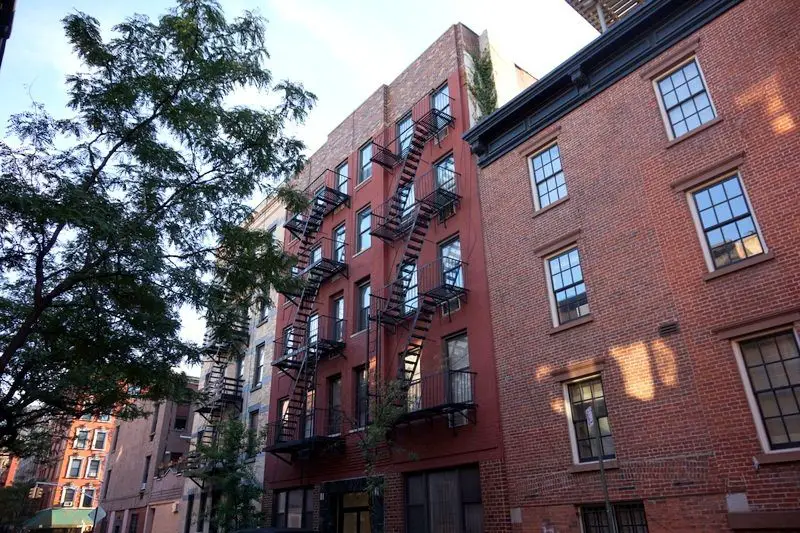 Eat
One of the most iconic restaurants in New York is Jack's Wife Freda, which is a trendy bistro with amazing food. I think it is really well-known for its breakfast, but we were there for dinner, and it was so good! The location we went to is in Greenwich Village, but they also have a location in Chelsea.
Both my husband and I ordered the pulled pork mac 'n' cheese, which I highly recommend!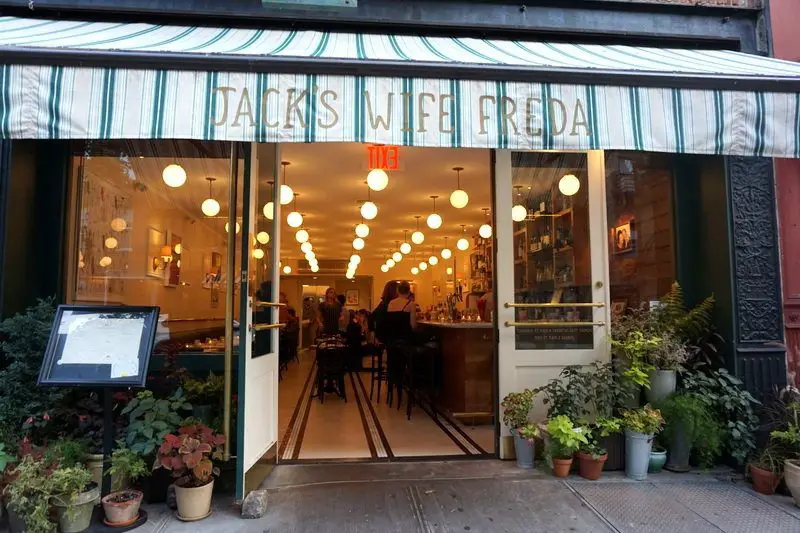 Friends Building
If you are in NYC and you are a Friends fan, you need to seek out the Friends building! (pictured below) It is in Greenwich Village at 90 Bedford St. It was so fun to see it in person! I had no idea they lived in such a nice neighbourhood haha.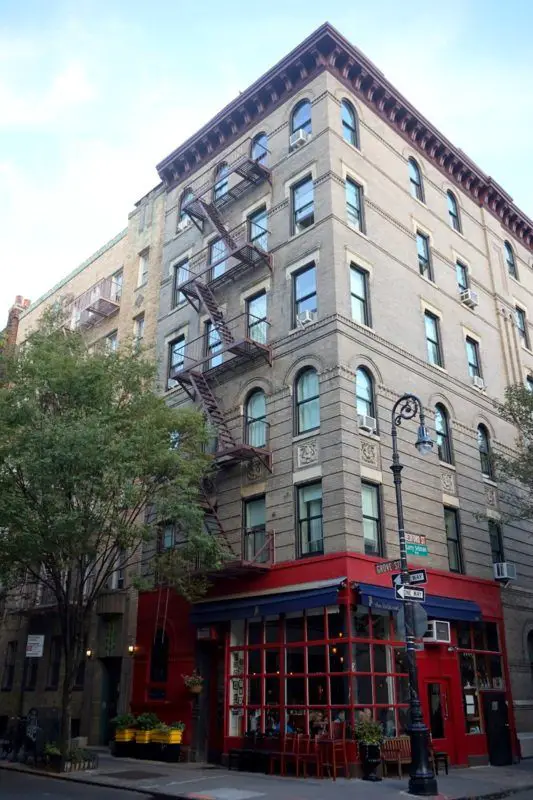 Washington Square Park
Along with the cool buildings, which I was completely obsessed with, one of my favourite parts of Greenwich Village was Washington Square Park. It is surrounded by NYU buildings, so there are lots of people hanging out and it has a really cool vibe.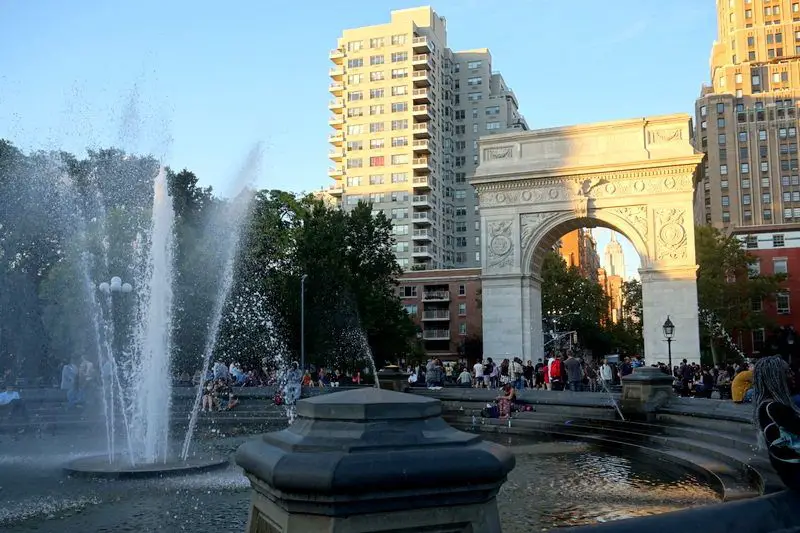 Check out these posts next:
Ultimate Guide to Free Activities in New York City
Guide to Visiting Niagara Falls
Visiting the Toronto Love Locks
xo,
Andrea
Follow Me!
Instagram | Pinterest | Twitter | Facebook | Bloglovin