It's time to set up our bullet journals for June! I kept my layouts super simple this month, with no drawing involved.If you are just getting started with bullet journaling or are short on time, this beginner-friendly bullet journal setup is for you! Keep reading to see how I created a June 2022 bullet journal setup with a fun succulent theme.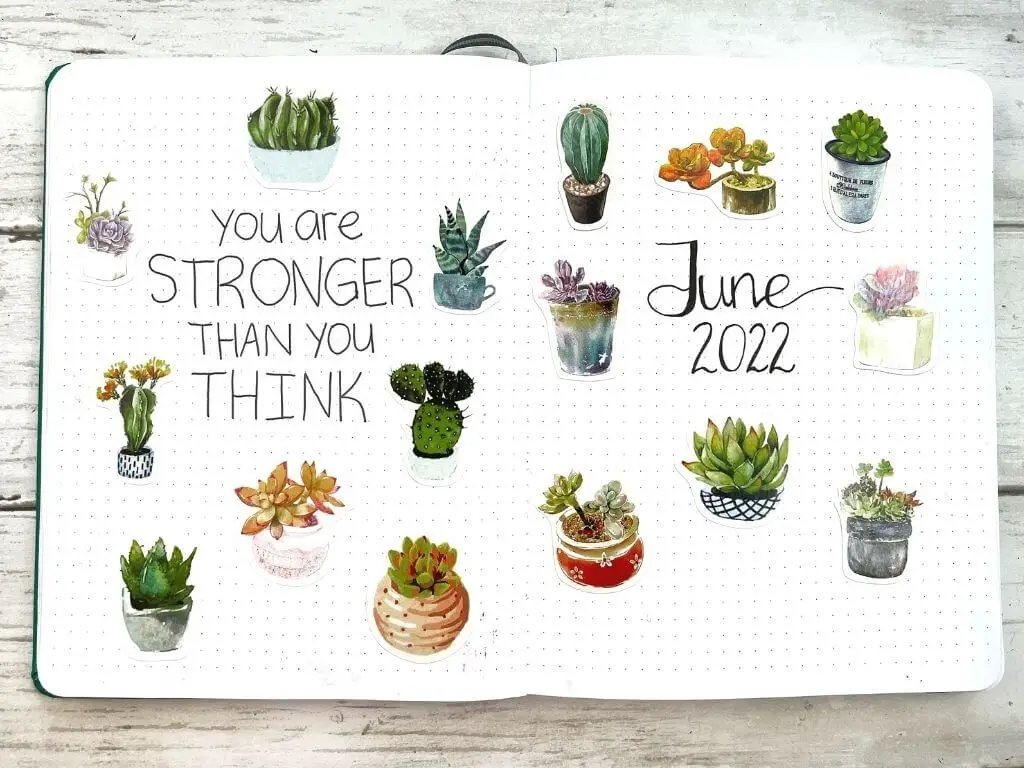 Some of the links below are affiliate links. If you choose to make a purchase, I may receive a small commission, at no extra cost to you. Thank you for your support!
Watch the Video
To watch me set up my June bullet journal with a succulent/plant theme, check out this video below! Subscribe to my YouTube channel so you never miss my monthly bullet journal setups.
Bullet Journal Supplies
Quote Page
My quote this month is "you are stronger than you think." Since my theme this month is succulents and cacti, I thought this was a fun quote to represent how strong and resilient those plants are, and also as a positive personal reminder.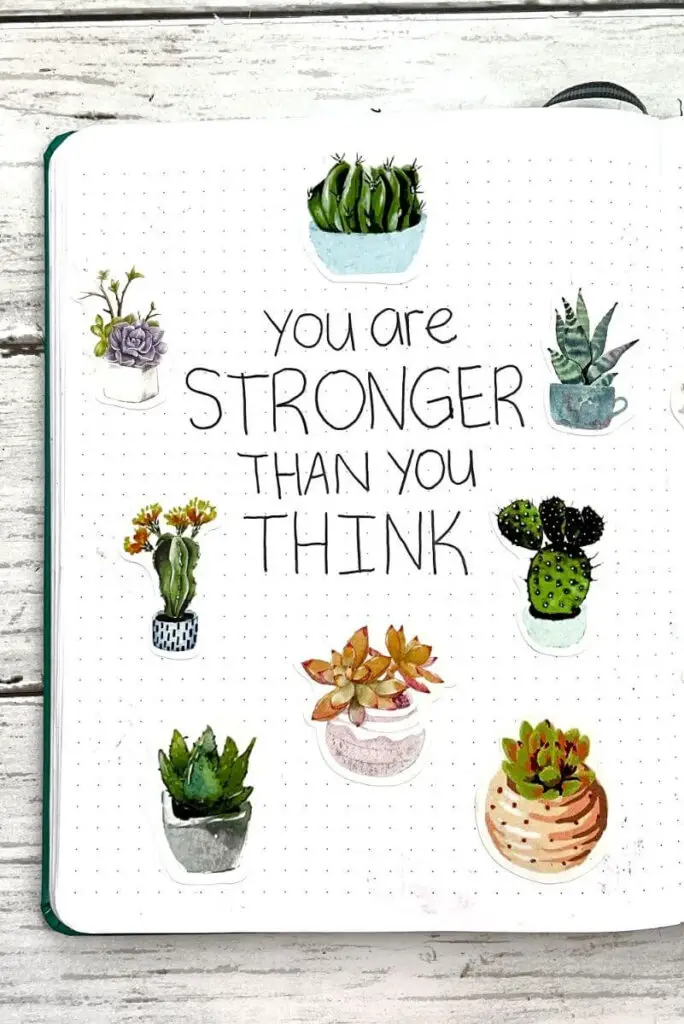 Cover Page
My cover page is a simple one, with June 2022 written in the centre of the page and the rest filled with succulent stickers.
All the stickers I'm using in this month's spreads were gifted to me a couple of years ago by Paperhouse.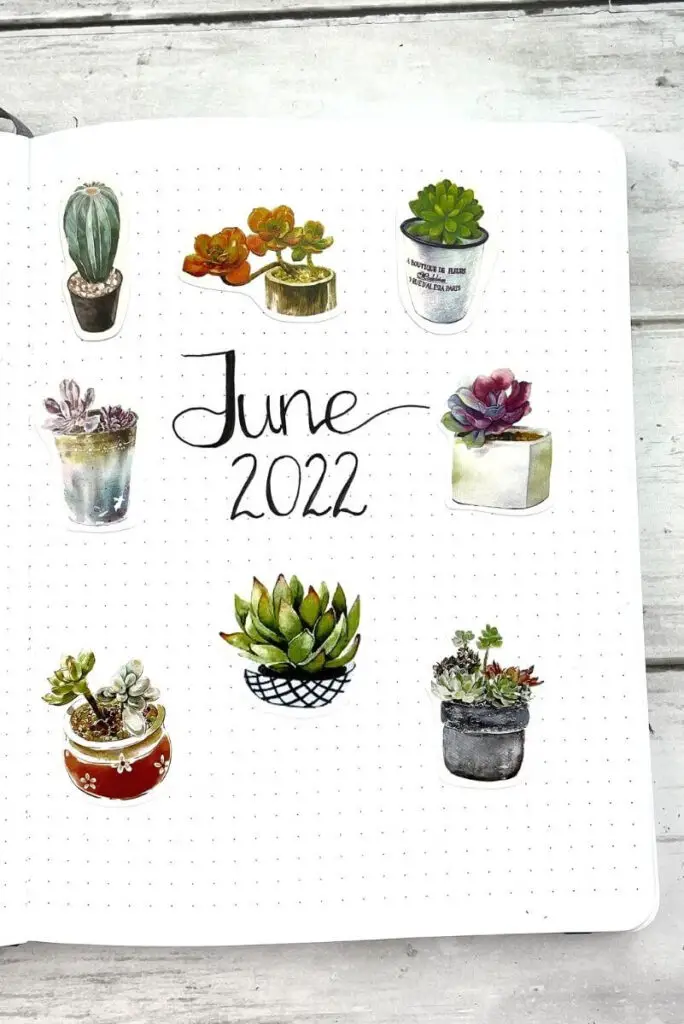 Monthly Calendar
My June calendar is a two-page spread, with Sunday to Tuesday on the left side of the spread and Wednesday to Saturday on the right side.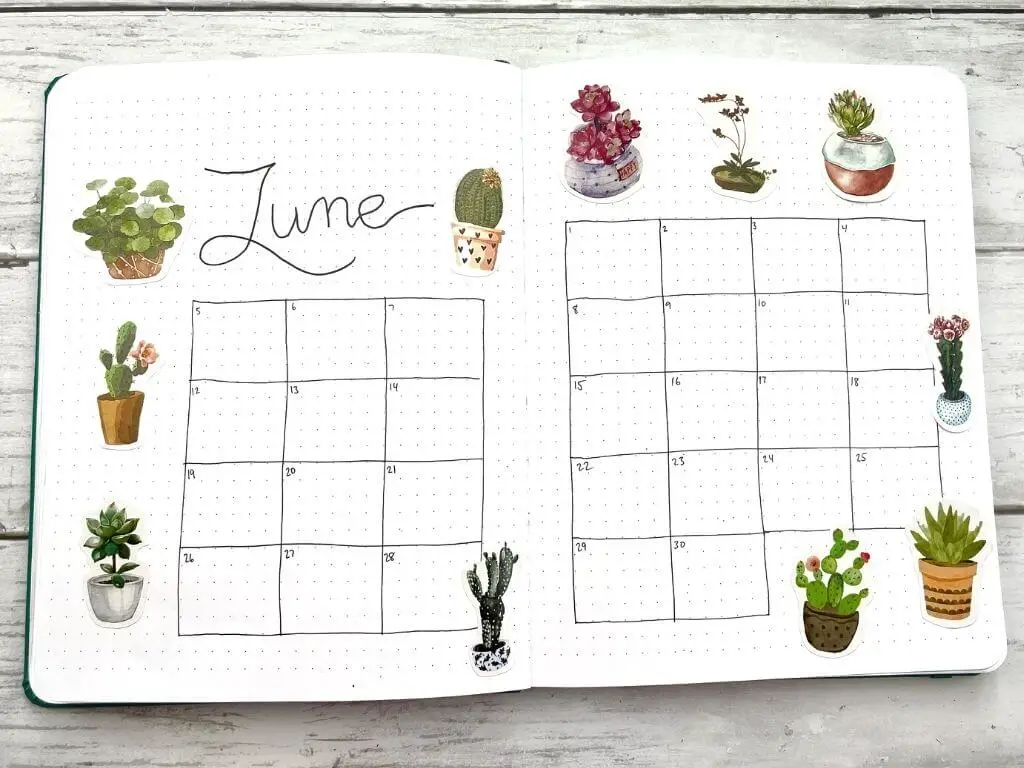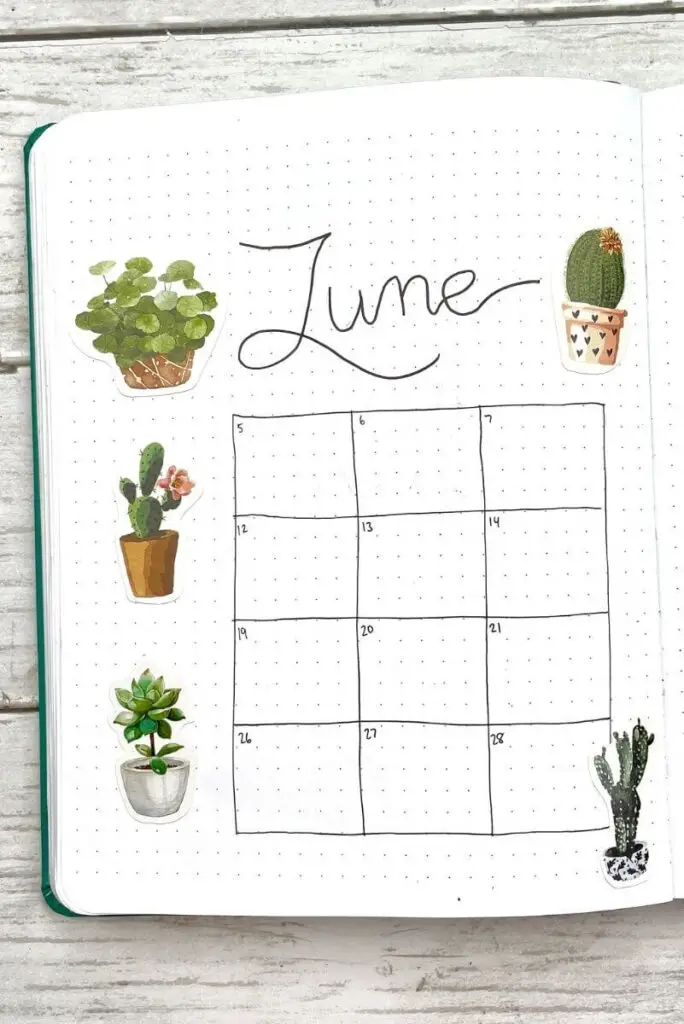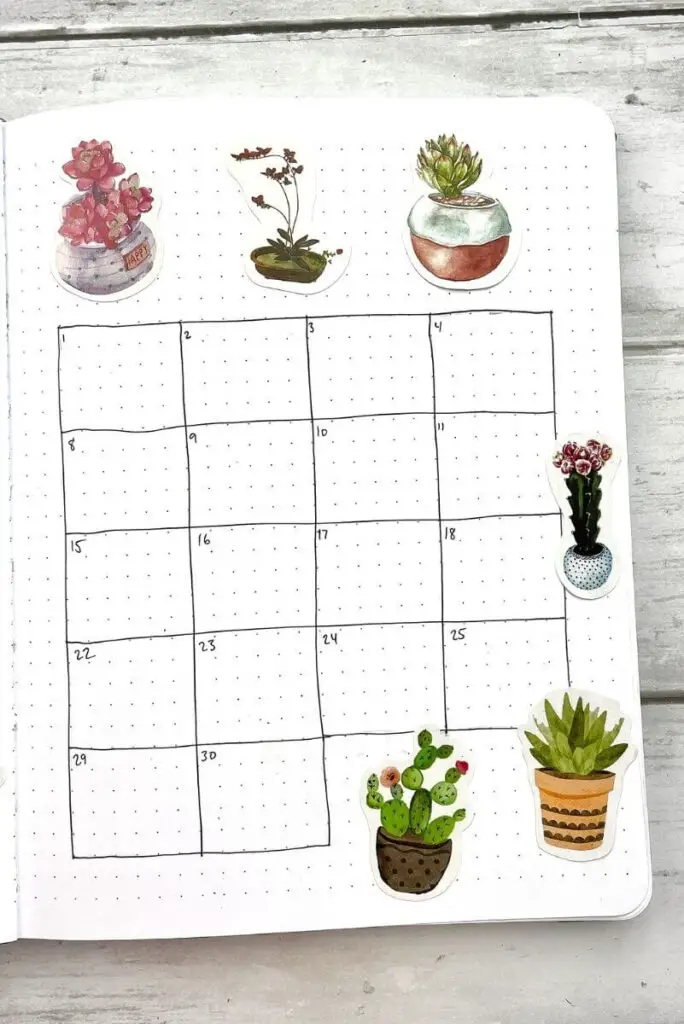 Mood Tracker
For my mood tracker this month, I created a circular tracker. I have done this before with a circle maker, but this month I made it even more simple. I traced an empty sour cream container for the outer circle and a pencil sharpener for the inner circle.
To split up the tracker, I created 30 sections for each day of the month. Every day in June, I will colour in the corresponding mood of the day, according to the key underneath the circle.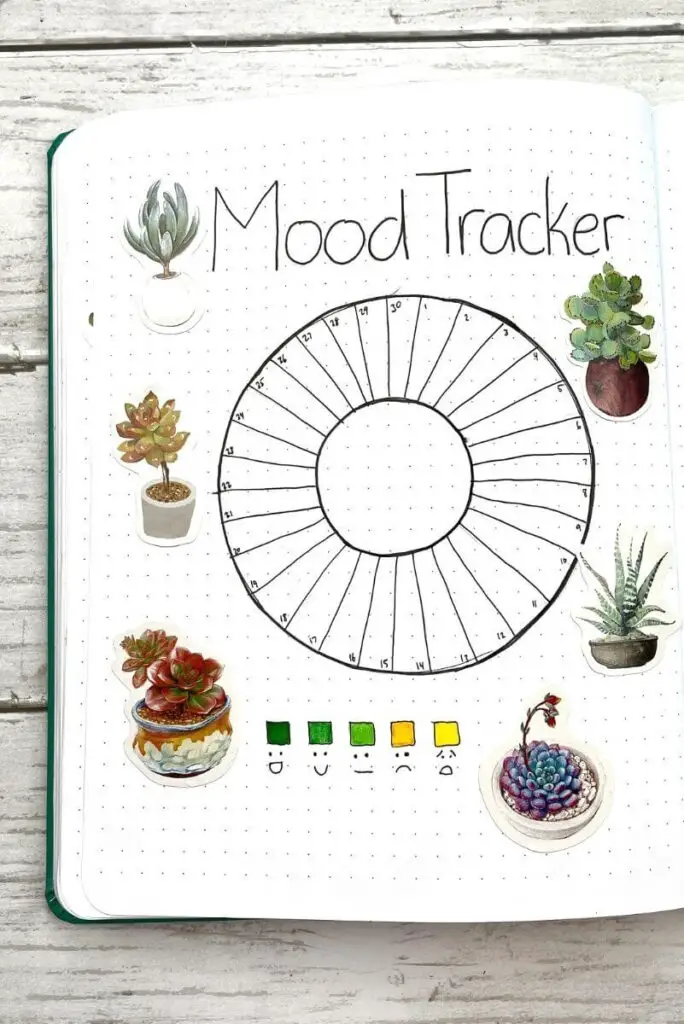 Highlights of the Day/Habit Tracker
My last page this month is serving double duty as the highlights of the day page and the habit tracker. In the top half of the page, I wrote out one through 30 across three columns.
At the bottom of the page, I created my monthly habit tracker. In June, I'm tracking three habits. For each of these habits, I drew a rectangle that is 15 spaces across and two spaces high.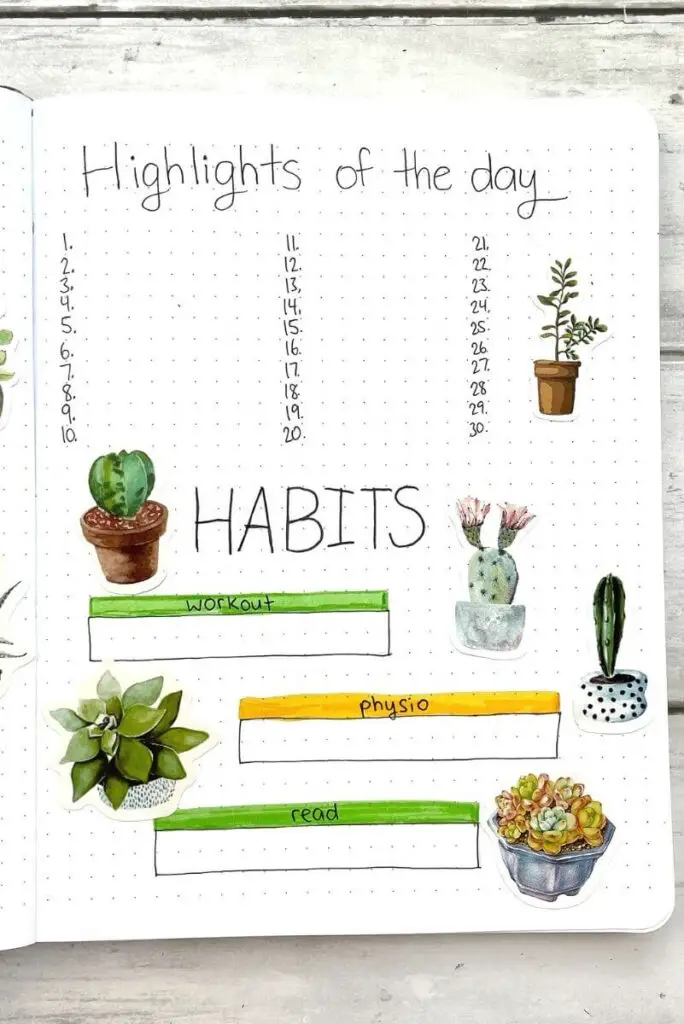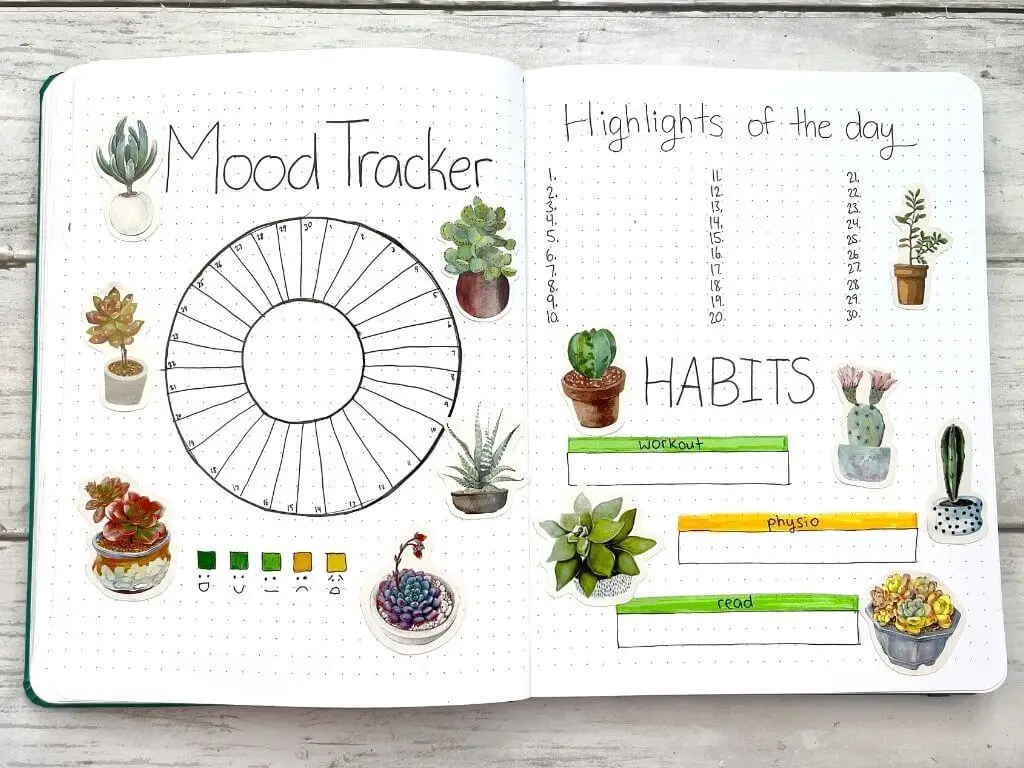 Thank you so much for reading this June 2022 bullet journal setup post! Don't forget to subscribe to my YouTube channel and follow me on Instagram to stay up to date!
More June Bullet Journal Inspiration
June 2020 Bullet Journal Setup: Ocean Theme
xo, Andrea