Windmills are a quintessential icon of the Netherlands, and they definitely cannot be missed! There are a few places you can see the windmills, but we decided to go to Zaanse Schans, which is about a 30-minute bus ride from Amsterdam. If you are staying in Amsterdam and are looking for an easy, fun day trip, keep reading for my Zaanse Schans travel guide!
Getting to Zaanse Schans
We took a Conexxion R-Net 891 bus from Amsterdam Centraal Station to Zaanse Schans. That bus only runs in the summer and over Christmas, but there is also a 391 bus that runs all year. The bus takes you right to where you need to go.
There is also a train that goes from Amsterdam to Zaanse Schans. Once you get off at the Zaandijk – Zaanse Schans station you'll have to walk about 15 minutes.
Arriving in Zaanse Schans
For a spectacular view over Zaanse Schans and all the windmills, climb up the watchtower. Entering Zaanse Schans is free, and there is a lot to see!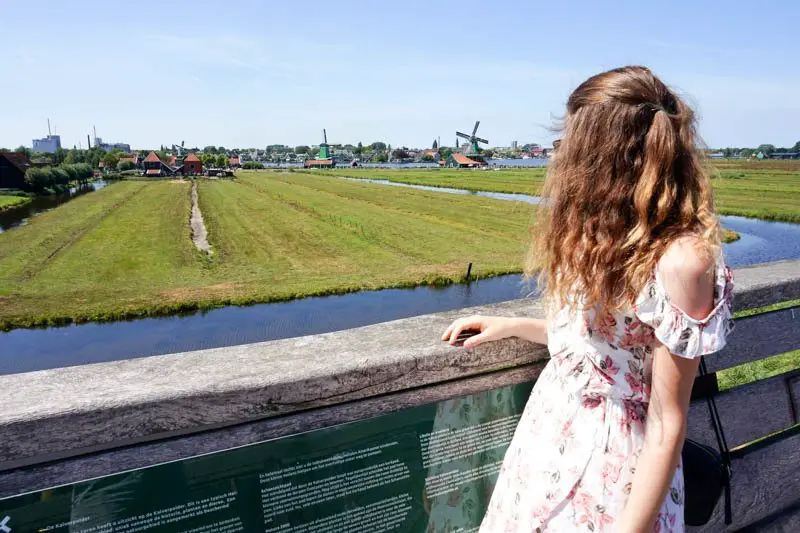 Pannenkoeken
There is a pancake (pannenkoeken) restaurant in Zaanse Schans, and it is really good! There are lots of varieties to choose from, and you can really never have too much pannenkoeken when you're in the Netherlands.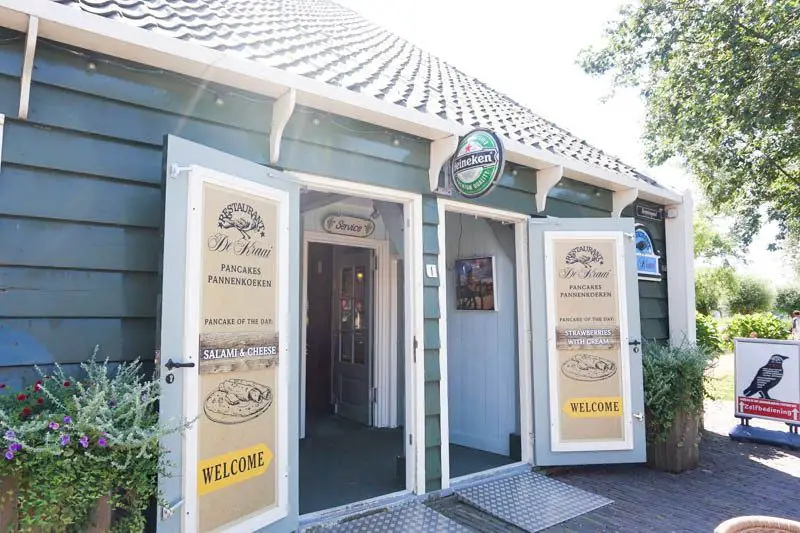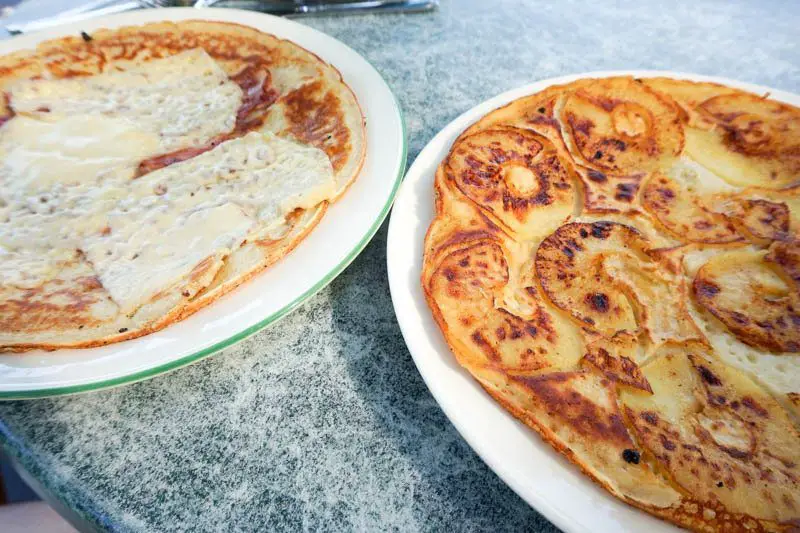 Windmills
There are about a dozen windmills in Zaanse Schans, half of which are working windmills. The first one is a spice mill, and it is free to enter. There is also a paint mill, cocoa mill, oil mill, wood mill and more! Besides the spice mill, there is a fee to enter most of the windmills.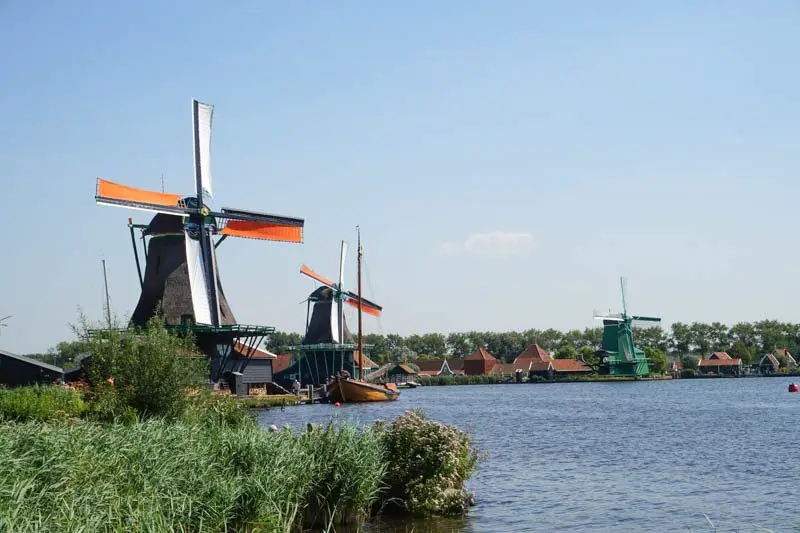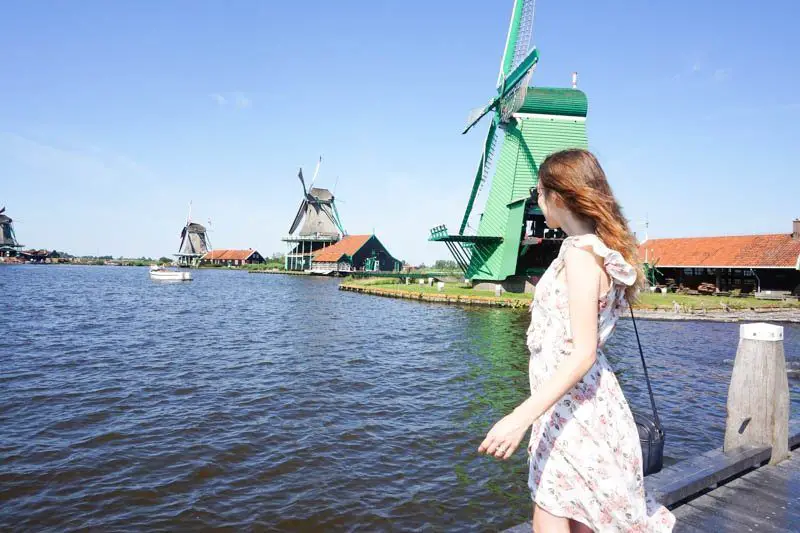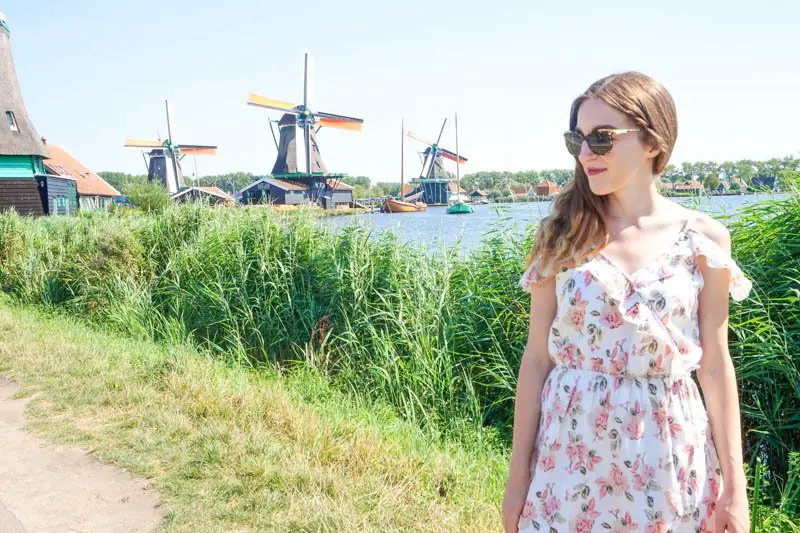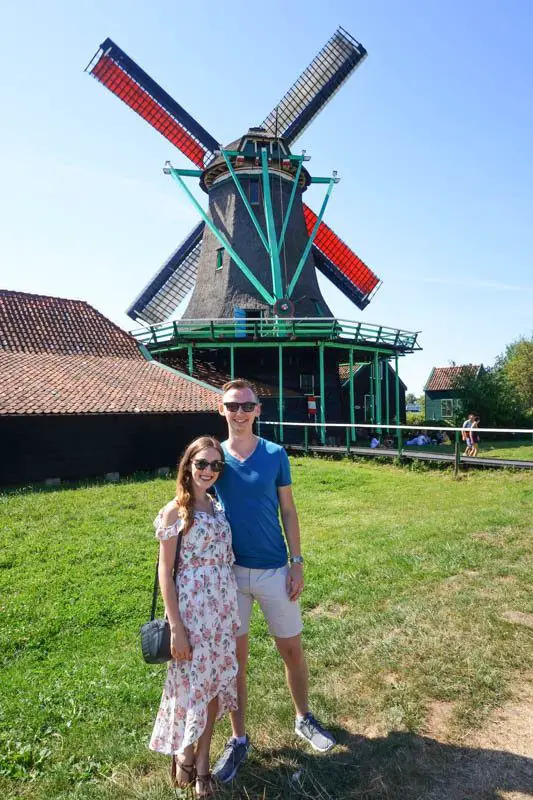 Village
The little village in Zaanse Schans is so cute. Could you imagine actually living here?? I love these buildings! This is a fun place just to wander around and explore.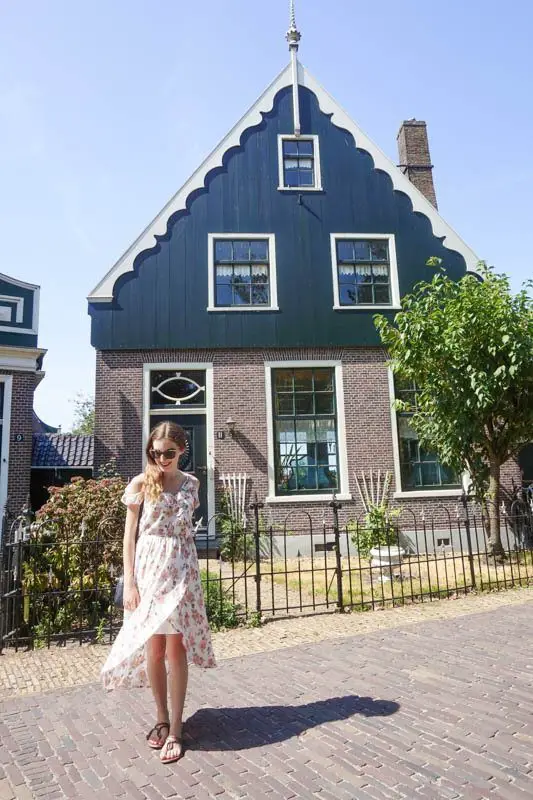 Clog Museum
Now that we've seen the windmills, it's onto the clogs! The wooden shoe museum is free to enter, and it is super interesting. There are tons of clogs on display, even special wedding clogs! They also have demonstrations where someone shows the process of making a pair of clogs, which is super interesting to watch.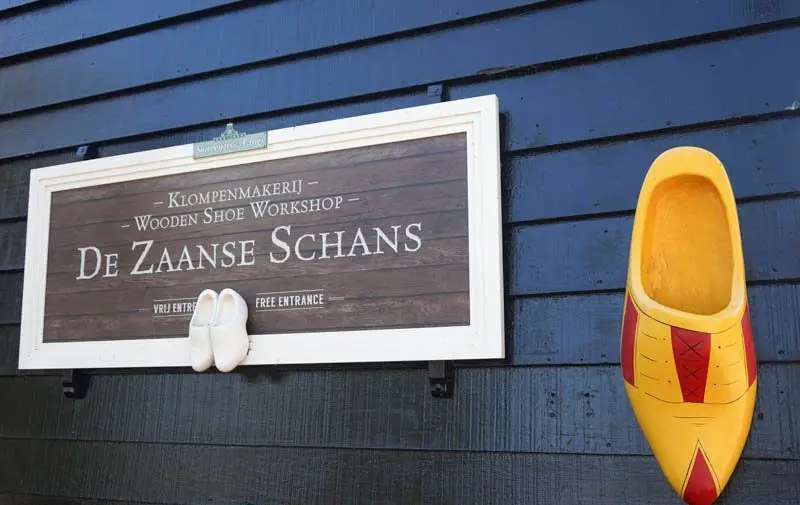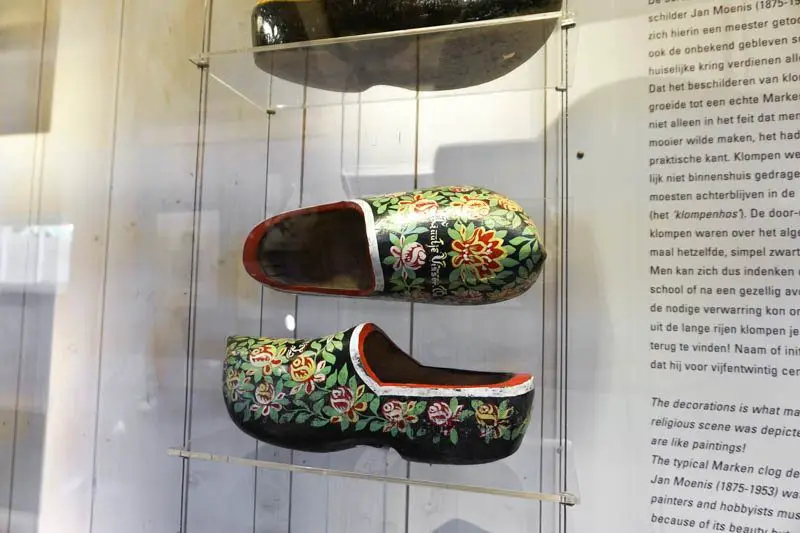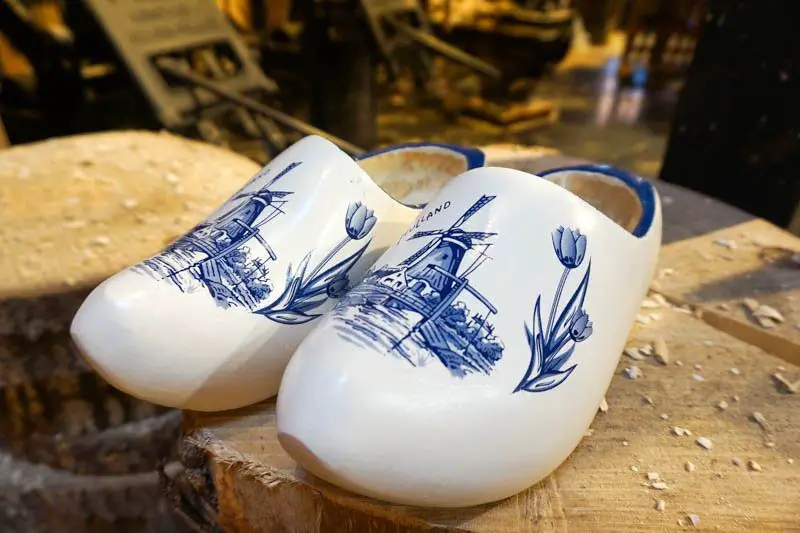 Zaanse Schans is such an adorable little village. I highly recommend visiting, especially since it's such an easy and quick day trip from Amsterdam. If you are planning a visit to the Netherlands, save this Zaanse Schans travel guide for later!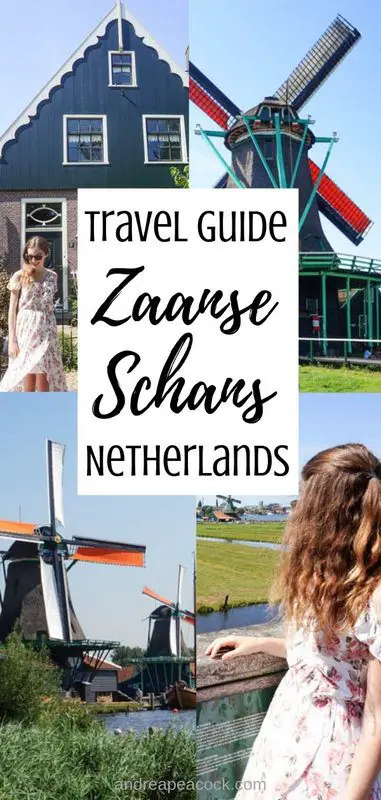 Check out these posts next:
How to Spend One Day in Amsterdam
How to Spend One Day in Rotterdam
Taking a Day Trip to Malmö, Sweden
Visiting the Tulip Festival Near Vancouver
xo,
Andrea
Follow Me!
Instagram | Pinterest | Twitter | Facebook | Bloglovin