On a trip to Toronto, my husband and I decided to rent a car and drive to Niagara Falls, and I instantly fell in love. We stayed at the Hilton Hotel, which has an incredible view of both falls, and it was one of the most magical experiences of my life. This post is a guide to visiting Niagara Falls, and the best way to experience it up close.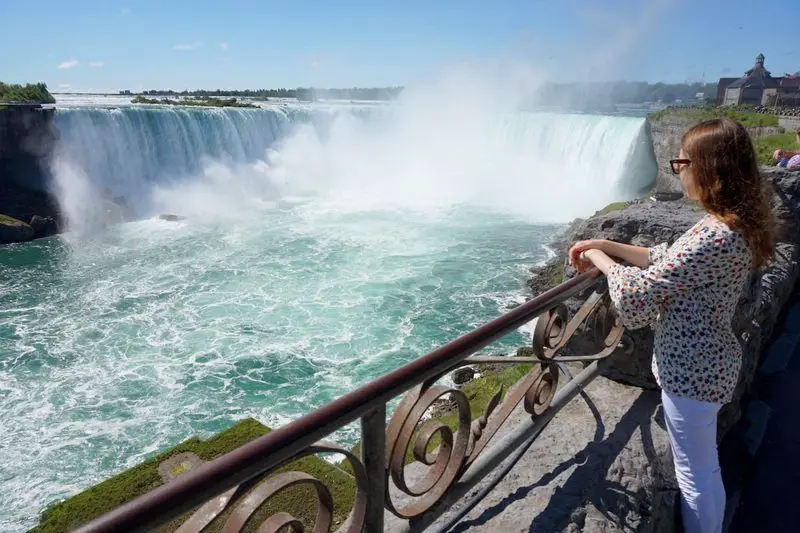 Seeing the Falls up close
As soon as we got to Niagara Falls and checked into our hotel, we went on the Hornblower, which is the Canadian boat that takes you right up to the falls. (The USA version is Maid of the Mist)
The boats are so nice, and they give you ponchos to wear to keep you dry, which are basically glorified garbage bags, but they do the trick. I was really worried about getting my camera or phone wet, because I didn't know how wet we would get (spoiler, REALLY wet!), so before the trip, I bought a waterproof case for my phone and used that to take photos and videos. I'm so glad I did, because it worked so well! I saw so many people desperately trying to keep their DSLR cameras dry, and that looked way too stressful for me.
Overall, I highly recommend the Hornblower experience. It was so much more fun than I thought it would be, and it gives you an incredible view of the falls.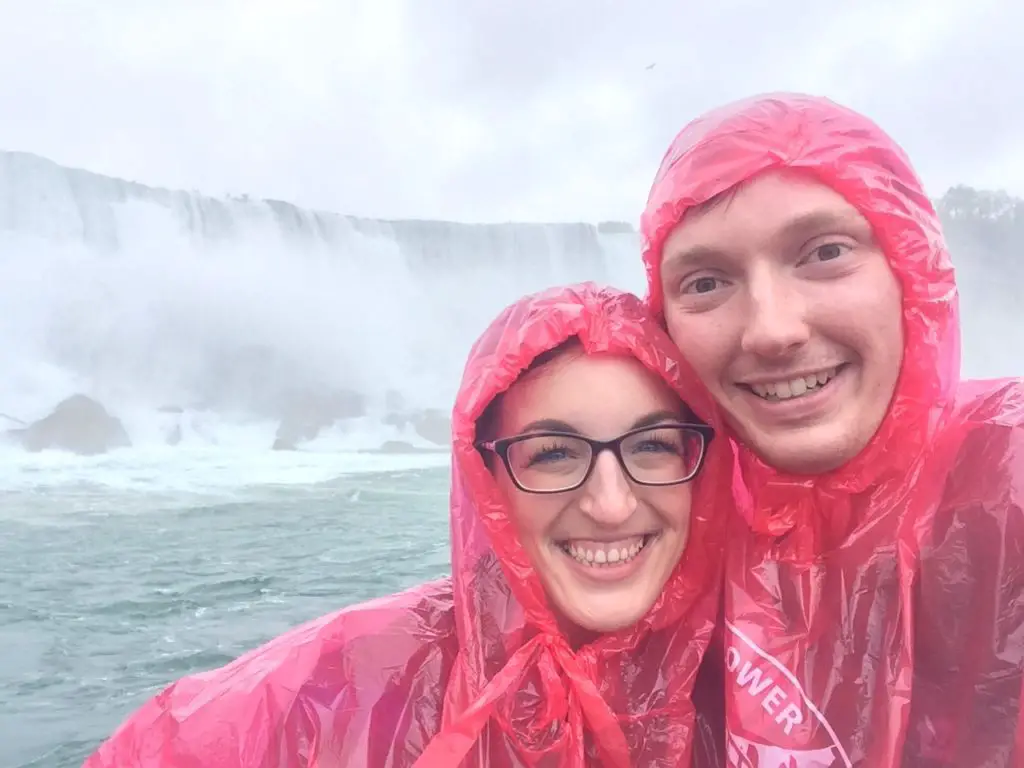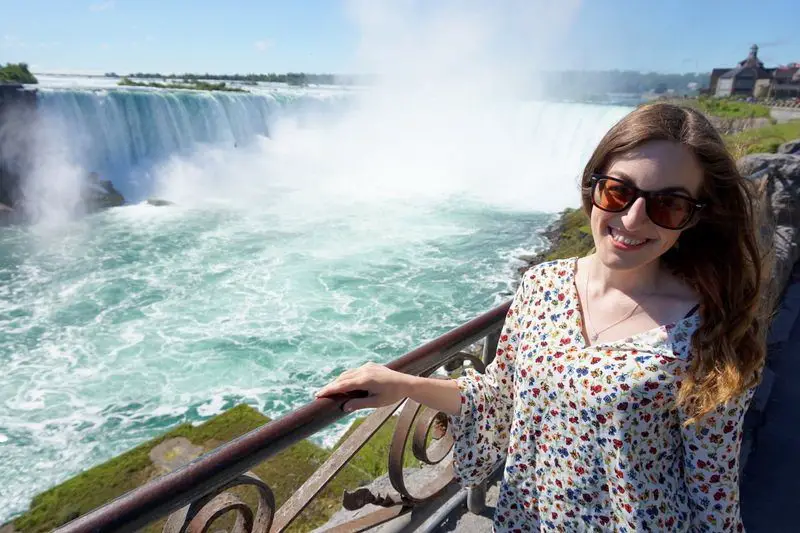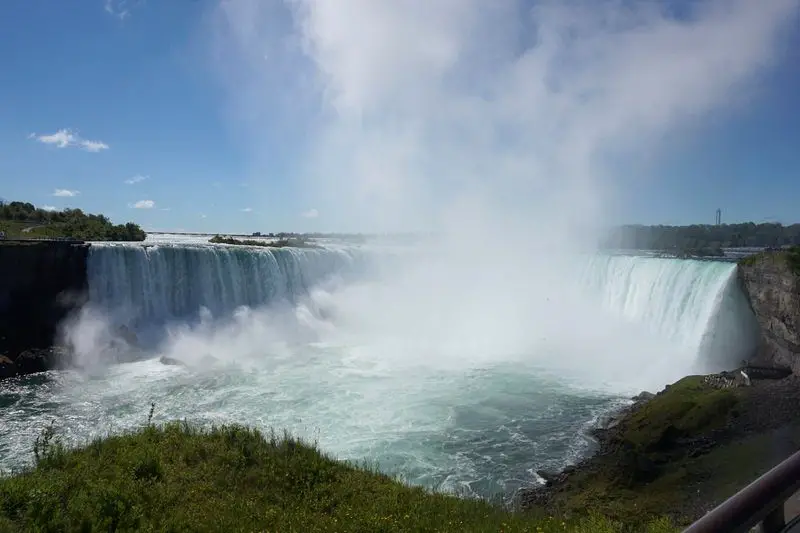 Niagara Falls at Night
We stayed one night in Niagara Falls, and I am so glad we did. because we got to see the Falls at night. I had no idea they were going to be all lit up in different colours. It was incredible! it's definitely something that you have to see in person to really experience the magic.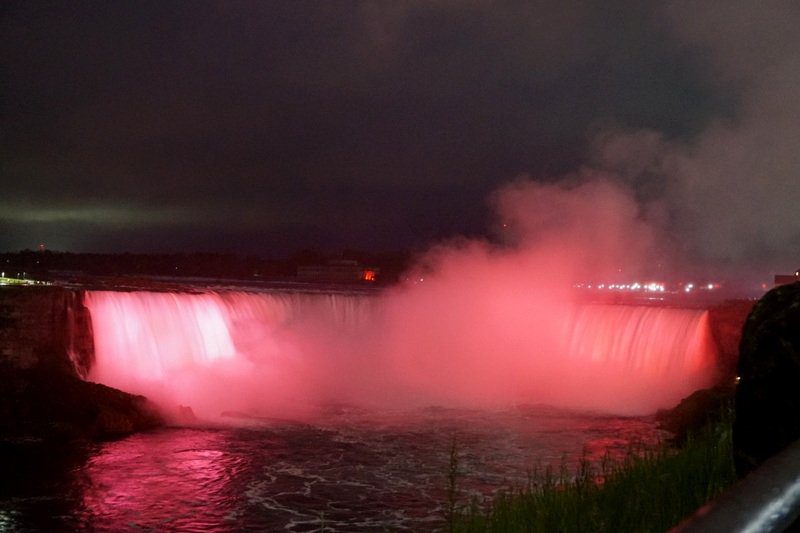 Niagara Falls exceeded every single expectation, and I can't wait to go back one day. The size and power and wonder of the Falls is something I'll never forget.
Have you ever been to Niagara Falls? What did you think??
Share this post on Pinterest!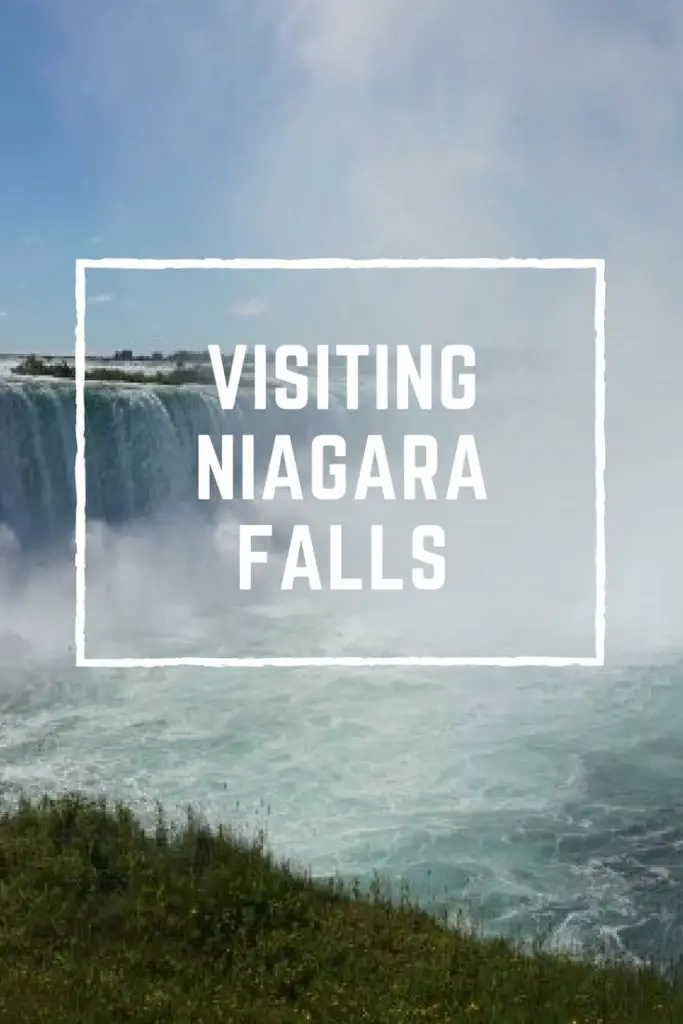 Check out these posts next:
5 Waterfalls to Discover Near Revelstoke, British Columbia
Vancouver's Most Instagram-Worthy Murals
Calgary's Most Instagram-Worthy Murals
xo,
Andrea
Follow Me!
Instagram | Pinterest | Twitter | Facebook | Bloglovin