Rotterdam is the second largest city in the Netherlands, and it is an easy day trip from Amsterdam. Since much of it was destroyed in the Second World War, Rotterdam is a much more modern city than Amsterdam. Keep reading for my Rotterdam travel guide on how to spend one day in Rotterdam!
Getting to Rotterdam
There is a train that goes from the main station in Amsterdam (Centraal) to Rotterdam. We took the intercity direct train, which takes around 45 minutes or less. There is also a longer and cheaper route, which takes anywhere from an hour to an hour and a half.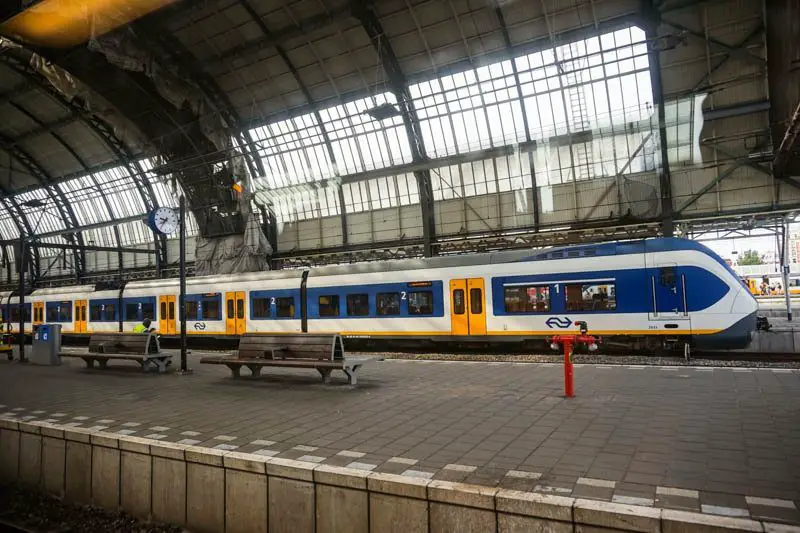 Cool District
The cool district is a pedestrian-only area in Rotterdam that is full of shops and restaurants. It's a super fun place to walk around, and a great place to start your day in Rotterdam.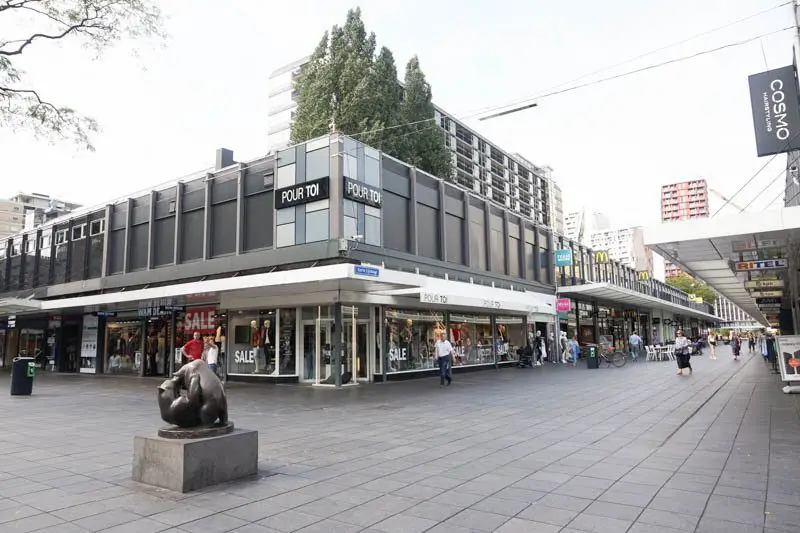 Poffertjes
Our first stop of the day was to this poffertjes food stand in the Cool District. Poffertjes are basically mini Dutch pancakes, and they are SO good. Highly recommend.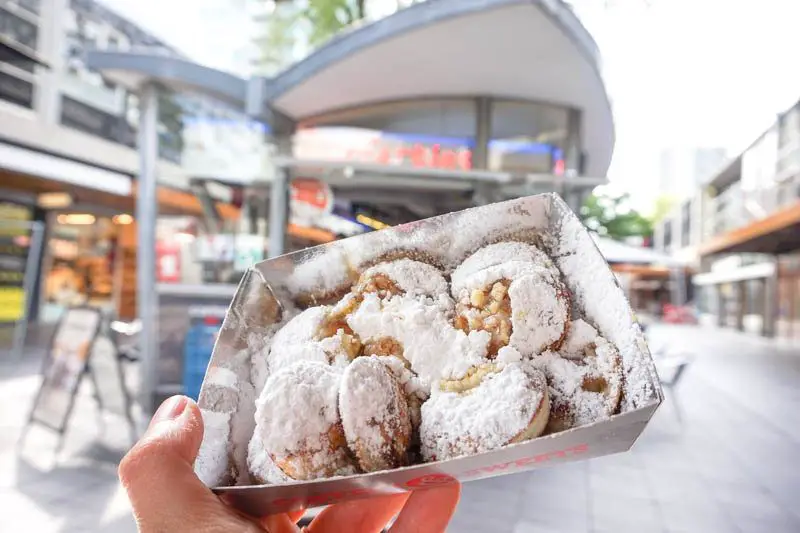 Erasmus Bridge (Erasmusbrug)
This bridge is nicknamed The Swan, but if you ask me it looks more like a wishbone haha. Not a super exciting sight to see, but it's a famous landmark in Rotterdam.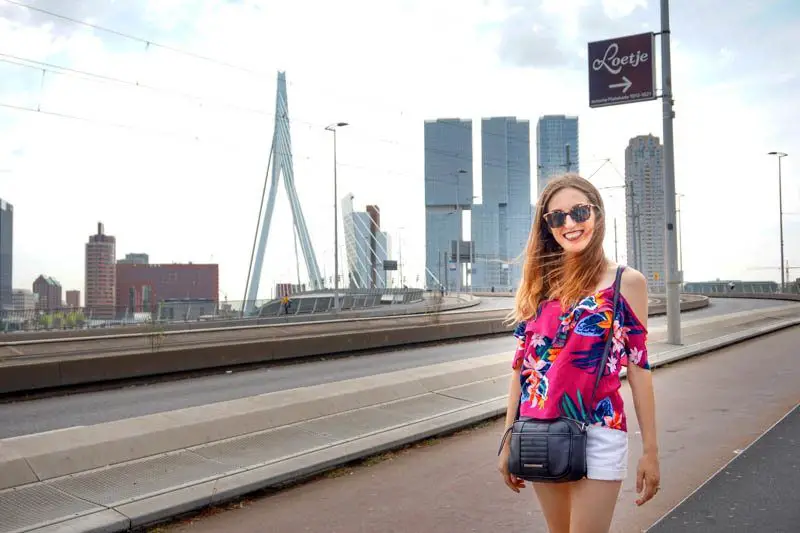 Old Port (Oude Haven)
Old Port is a super cute harbour with lots of boats. There are a bunch of restaurants all around with patios that would be fun to sit at on a sunny day. Across the harbour is also the first skyscraper in Europe, the Witte Huis (White House). It was built in 1898, and is one of the few buildings in the area to survive the WWII bombings. Apparently when it was built people were so enthralled by the elevator, the building owners started charging to ride it!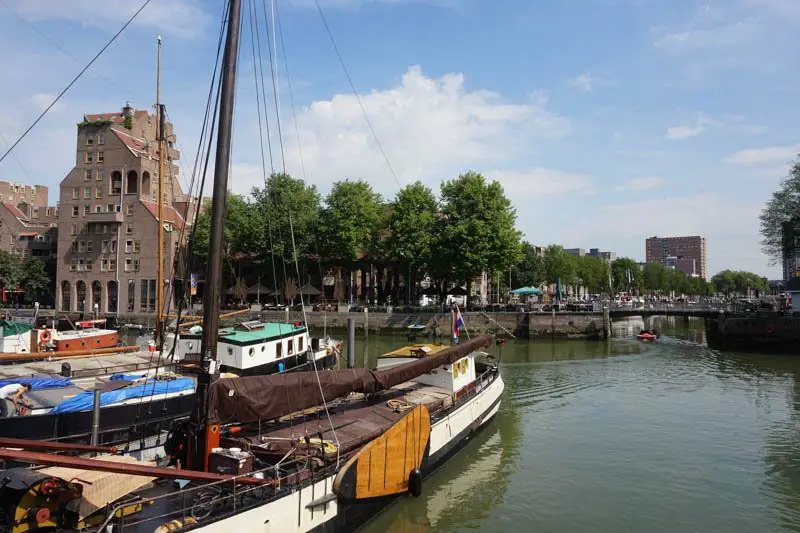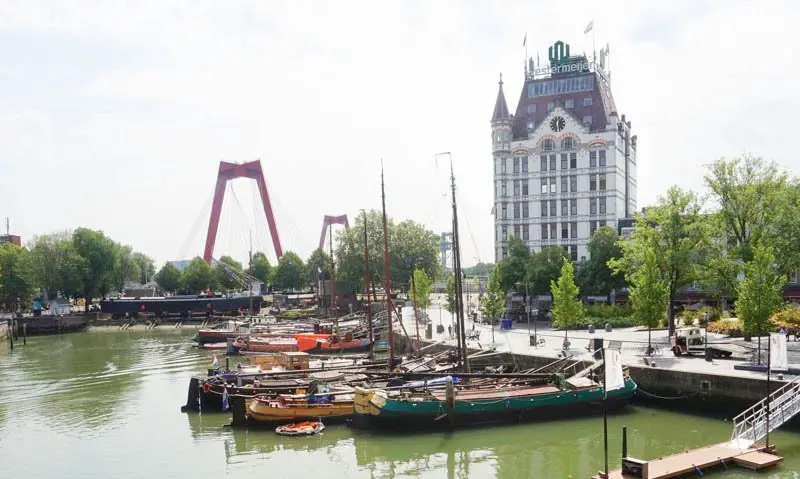 Cube Houses
Can you believe people actually live in these cube houses?? They are so cool! There are 38 smaller cube houses and two larger ones, and they are all connected. If you are curious what it looks like inside, one of the owners has turned their place into a show home. You can pay a couple of Euros to go inside. We didn't, but I am curious what it's like inside!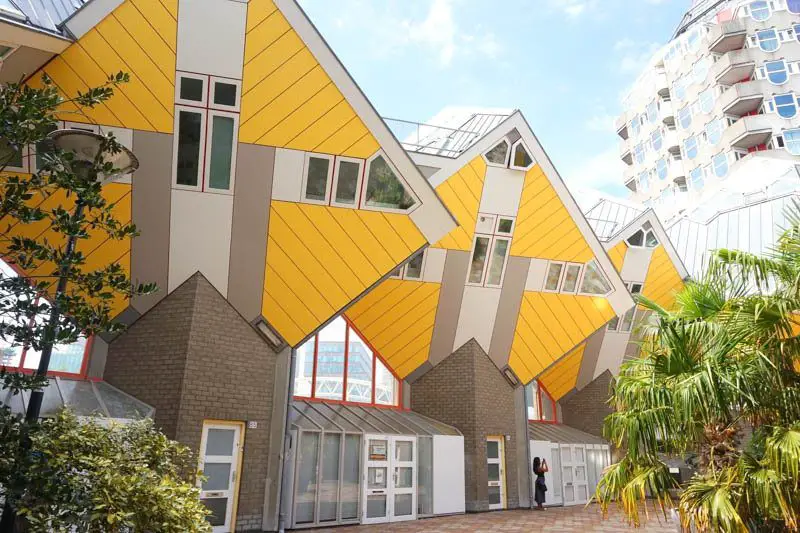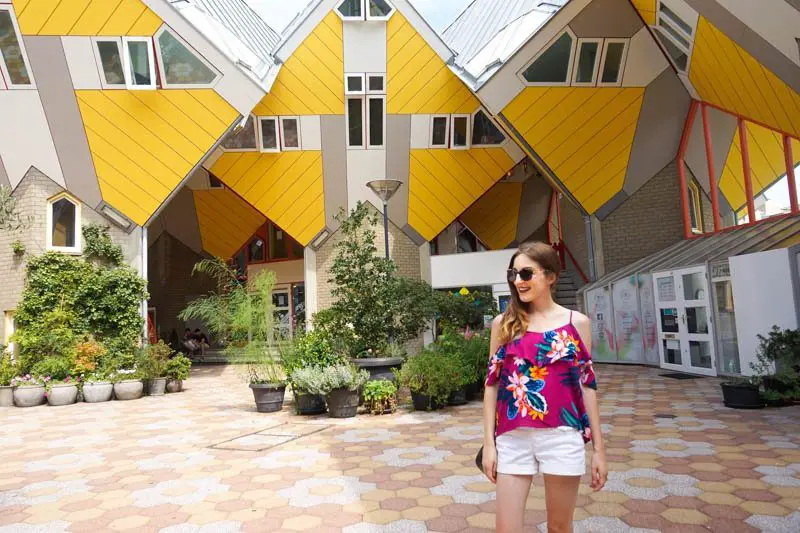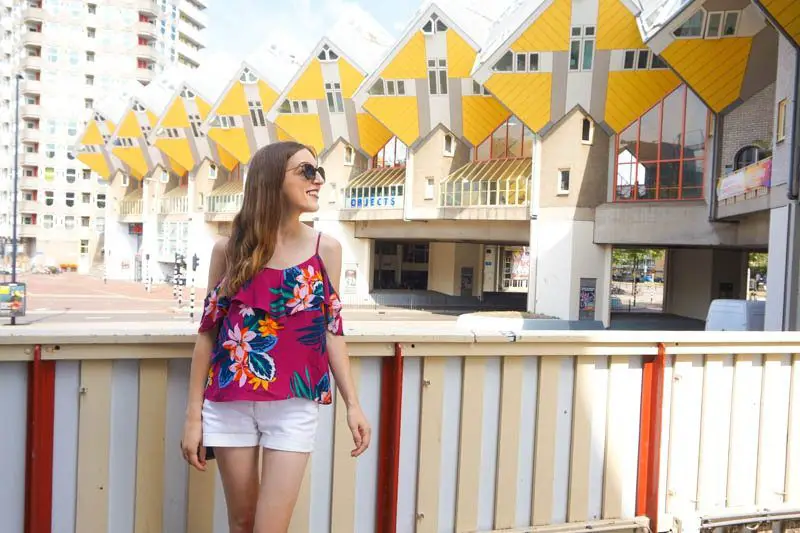 Market Hall (Markthal)
Market Hall is a huge building full of shops and food. If you come here, be sure to look up! The ceiling is covered in gorgeous bright paintings. There weren't as many options for lunch or dinner as there was at the Foodhallen in Amsterdam. However, there is actually a Foodhallen location in Rotterdam, which I would check out instead next time if we were looking for food.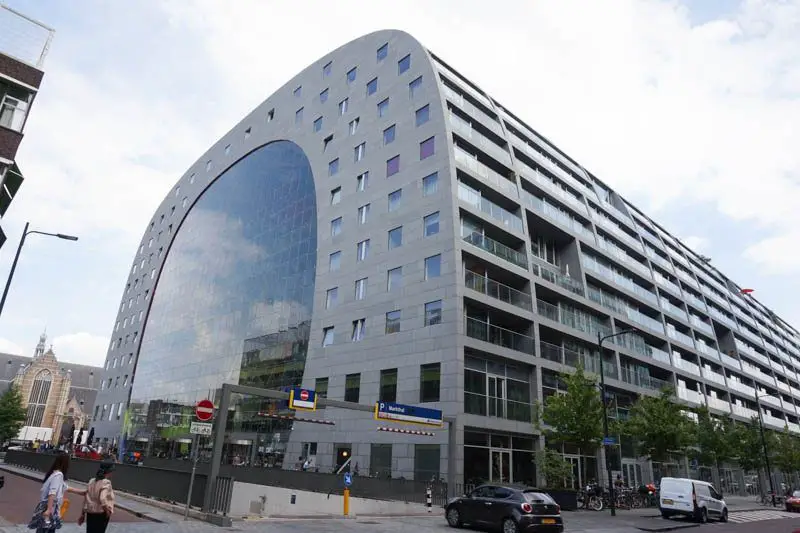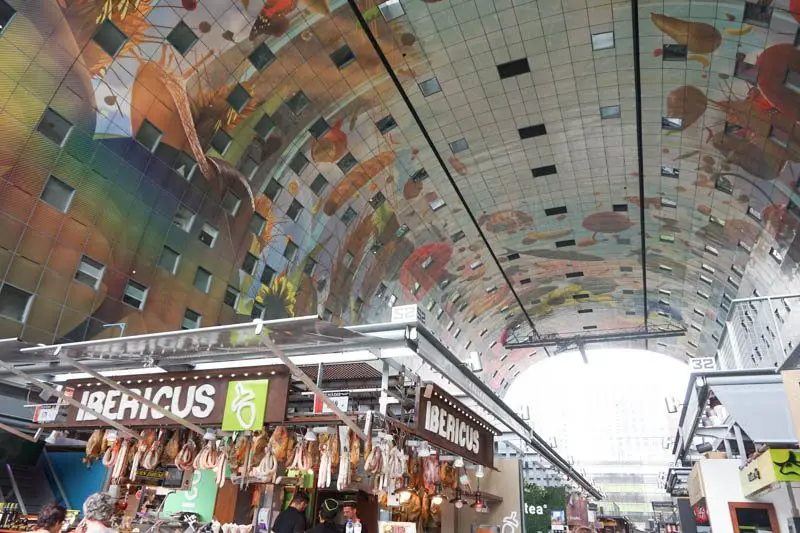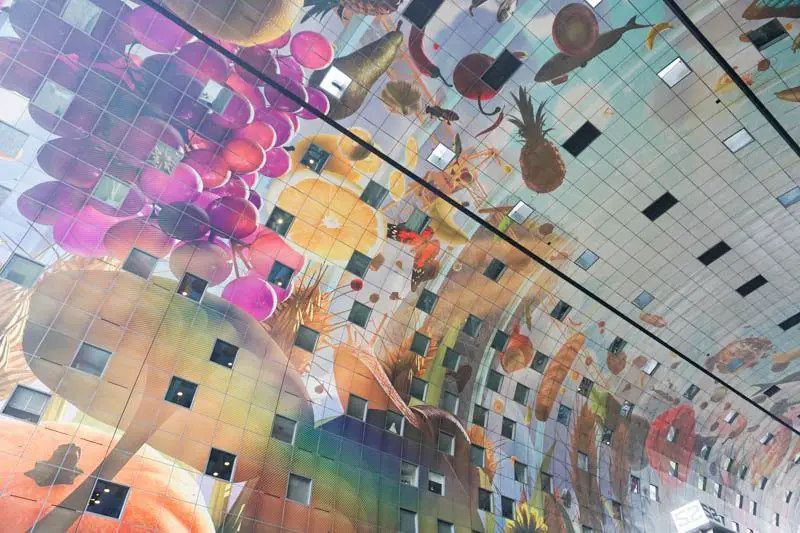 Delfshaven
Delfshaven is by far my favourite part of Rotterdam. It is one of the few areas of the city that wasn't bombed in the war, and it is super cute. It's more like Amsterdam with all the old buildings and the canal. Typing Delfshaven into Google Maps wasn't actually that helpful for us. We definitely struggled to find it! I would suggest typing Pilgrim Fathers Church into Google Maps instead, because it's a landmark in the middle of Delfshaven.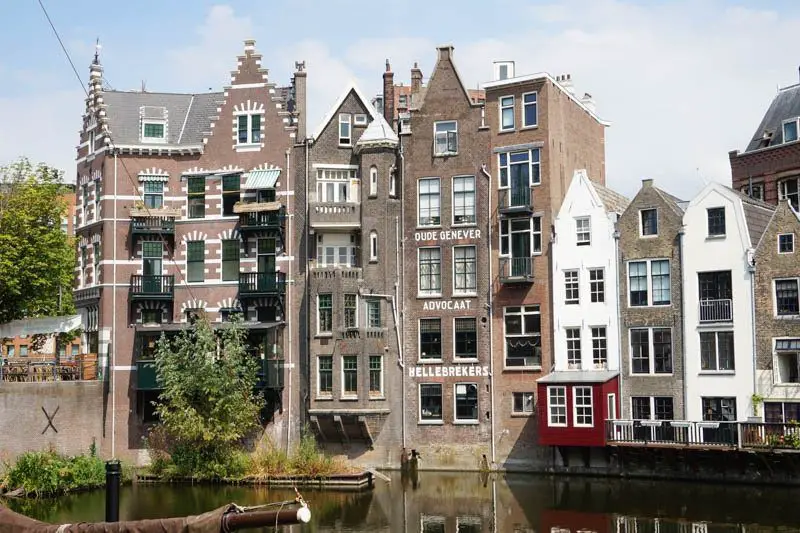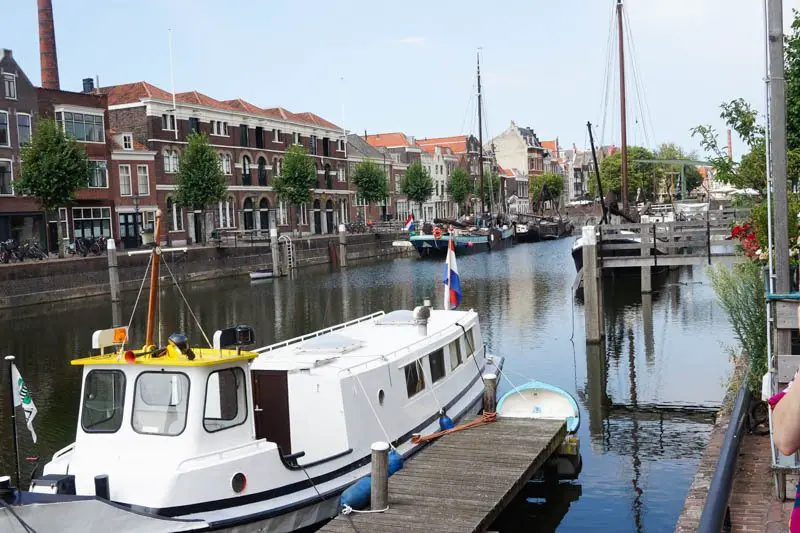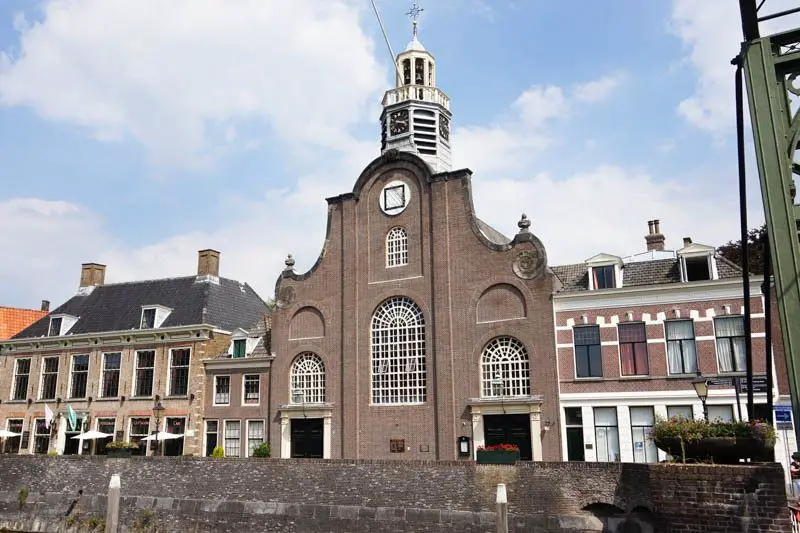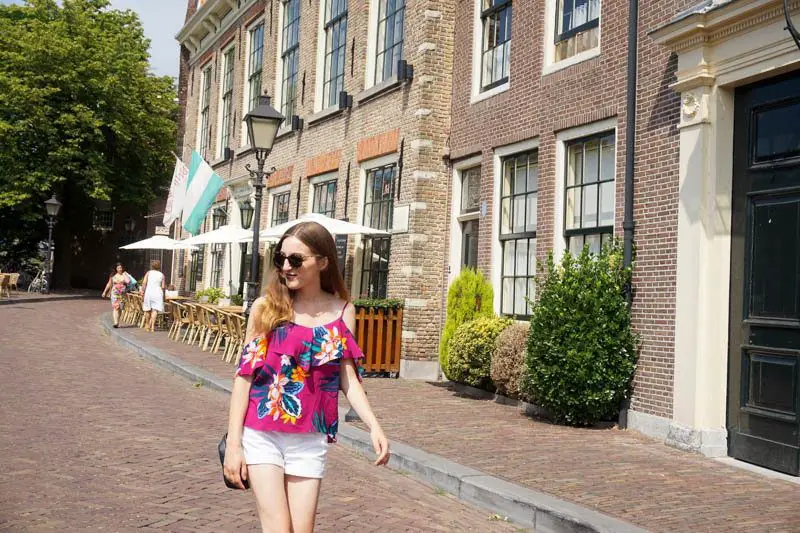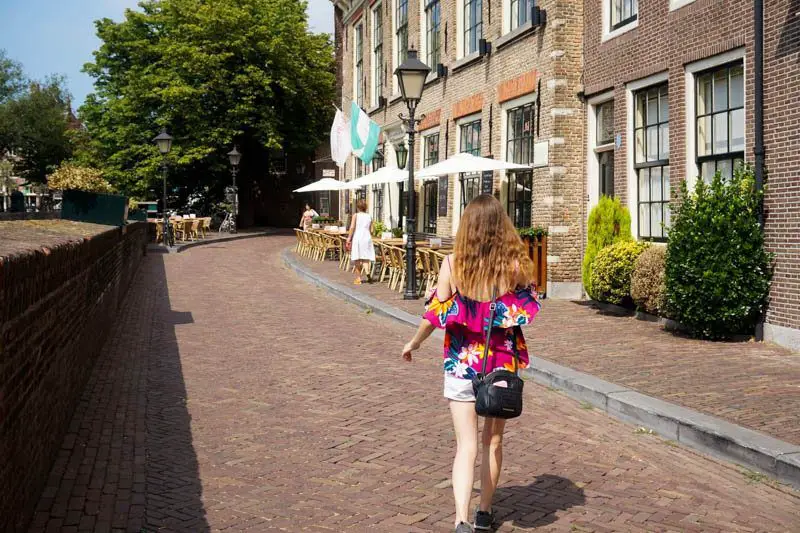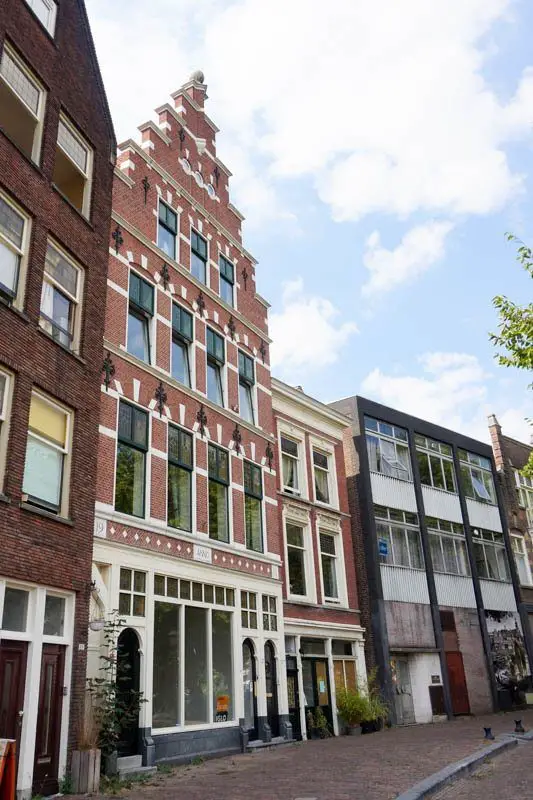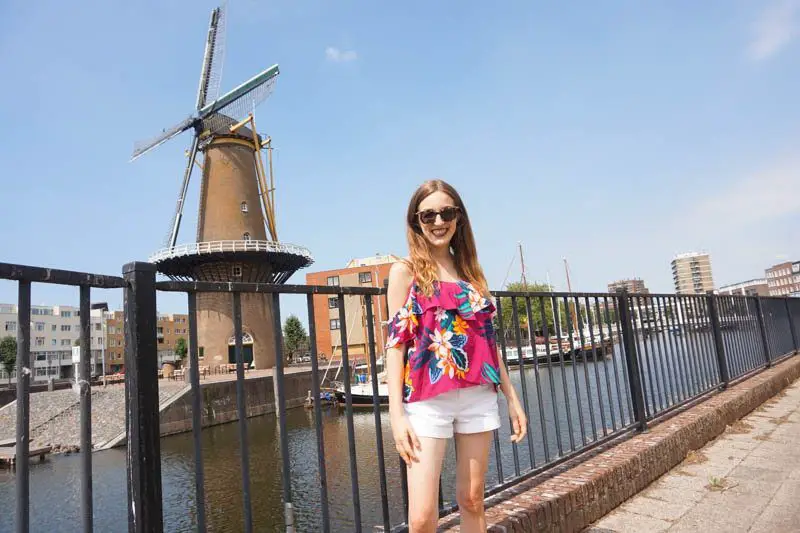 Have you ever been to Rotterdam? What did you do? Leave your suggestions below!
Check out these posts next:
How to Spend One Day in Amsterdam
How to Spend One Day in Zaanse Schans
Visiting the Tulip Festival Near Vancouver
Visiting Hamlet's Castle in Helsingør, Denmark
xo,
Andrea
Follow Me!
Instagram | Pinterest | Twitter | Facebook | Bloglovin