In July for our sixth wedding anniversary, my husband and I went up to Sun Peaks Resort in Kamloops, British Columbia to do the popular wildflower hike. Sun Peaks is a great place for skiing and snowshoeing in the winter, but there is plenty to do in the summer as well. We went on July 19, and from the photos I have seen, the wildflowers have only gotten better since then! Keep reading for a guide to hiking at Sun Peaks in the summer, as well as information on how they are dealing with safety during the pandemic.

Getting to Sun Peaks
From Kamloops: 45 minutes
From Mount Paul Way, turn left onto BC-5 North. Turn right onto Old Highway 5. Turn left onto Tod Mountain Road. Continue onto Heffley Louis Creek Road, then keep right to stay on Sun Peaks Road.
Tickets
If you want to start your hike partway up the mountain, you will need to take the chairlift. During COVID, they are selling a limited number of tickets per day. I advise booking in advance anyway, because the earlier you book, the cheaper the tickets.
Book your chairlift tickets on the Sun Peaks website. The ticket you want is called a one-day hiking/sightseeing ticket.
This season, tickets for adults range from $20-$25, depending how far in advance you book and what day of the week you are going.
Children ages six to 18 and seniors 65+ range from $16-$20 each.
Even though you buy the tickets online, you must pick up a lift ticket at the Village Day Lodge the day of your hike.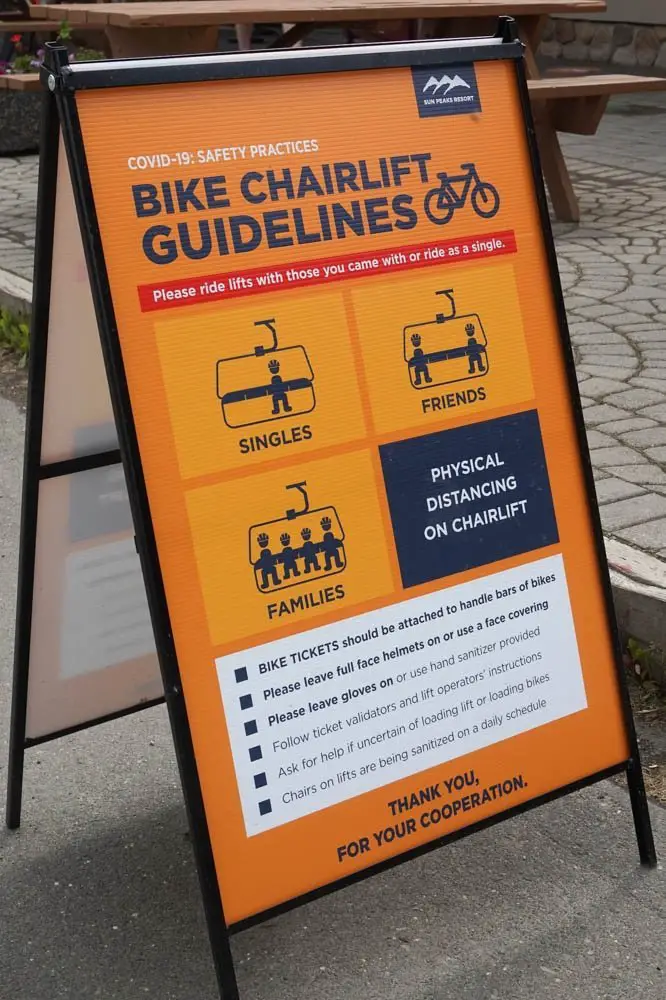 COVID safety: There were signs everywhere reminding people about social distancing and to stay two metres away from other people. Be sure to bring your own hand sanitizer for when handwashing is not an option. Most of the restaurants are open, but we chose to only get takeout and to bring our own snacks.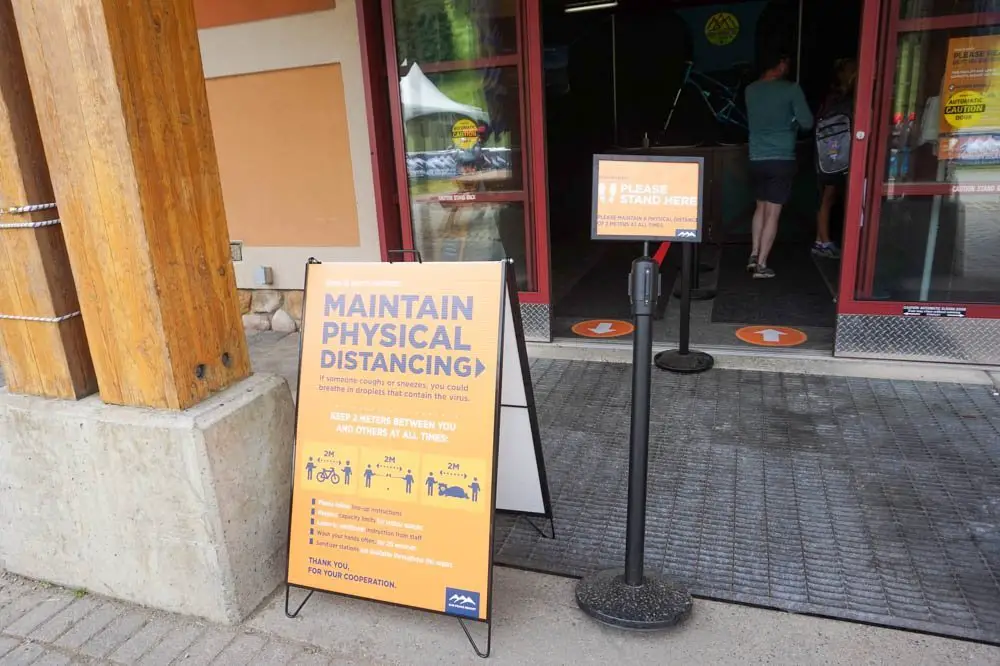 Sun Peaks Wildflower Hike
There are plenty of hikes to choose from at Sun Peaks, ranging in difficulty. When we picked up our tickets at the Village Day Lodge, we asked for recommendations on a moderate level hike. The employee was very helpful, and suggested a route for us.
The hike we did took just about two hours, but there is a more difficult hike that takes four to five hours. (all hikes end back at the chairlift, which you take back down to the villlage)
There is more information about all the local trails on the Sun Peaks website.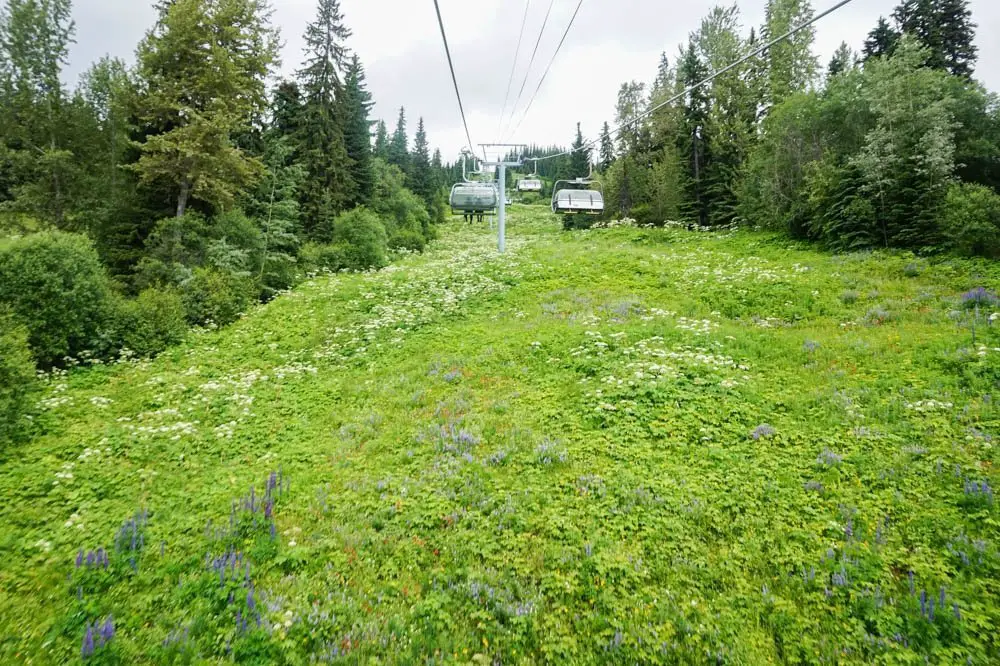 This was actually my first time on a chairlift! I'll admit I was terrified, but those views definitely helped! (I found the way down was a lot less scary)
When you get off the chairlift, you will see a restaurant/cafe on your left. It was pretty cold when we got up there, so we stopped in for a hot chocolate and a coffee before proceeding with the hike.
If you are looking to avoid as many people as possible, I recommend going in the morning. We got on the chairlift at 10:30 a.m., and there were not many people out yet. In fact, we were the only ones in the cafe. We came across a number of people on the hike, but there is room to move to the sides of the path.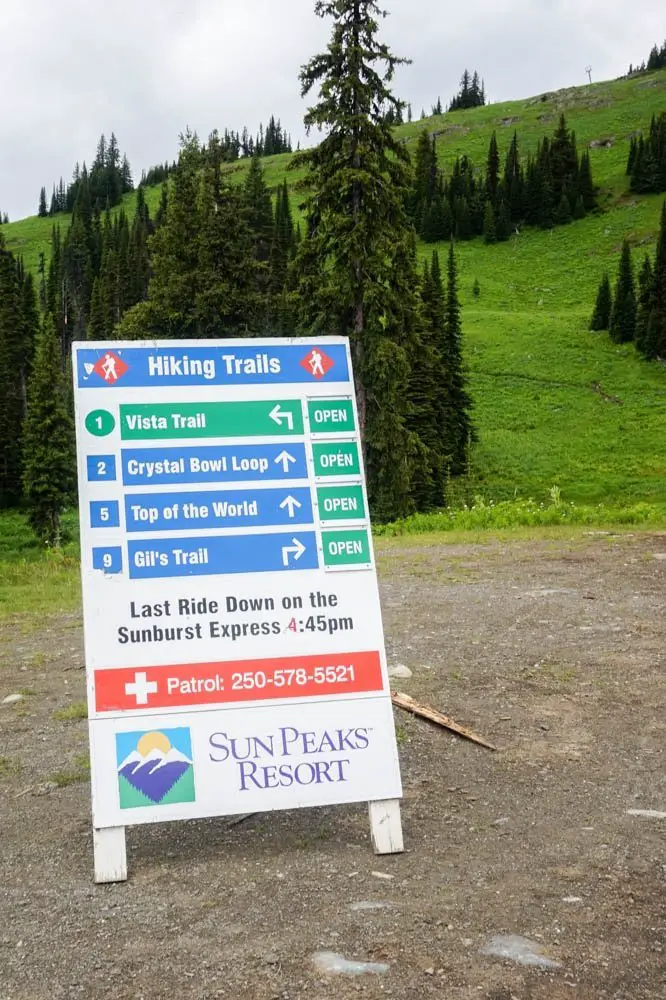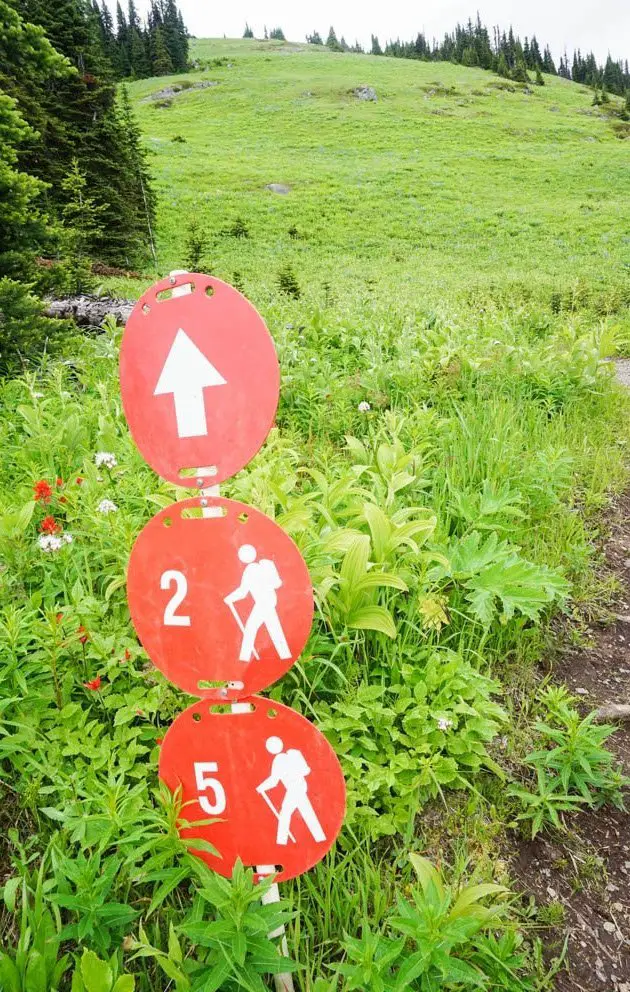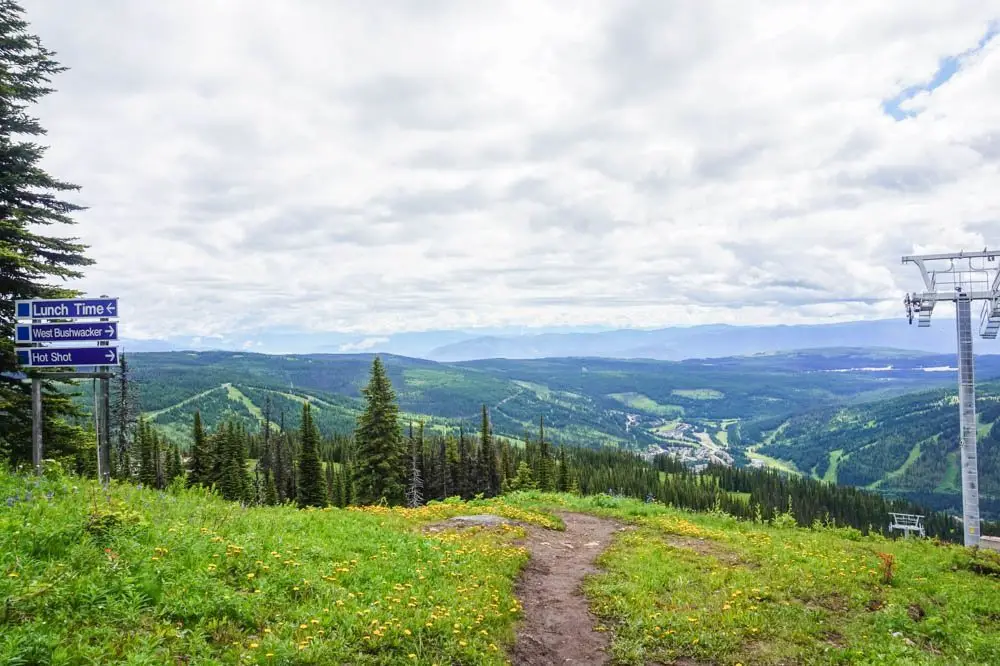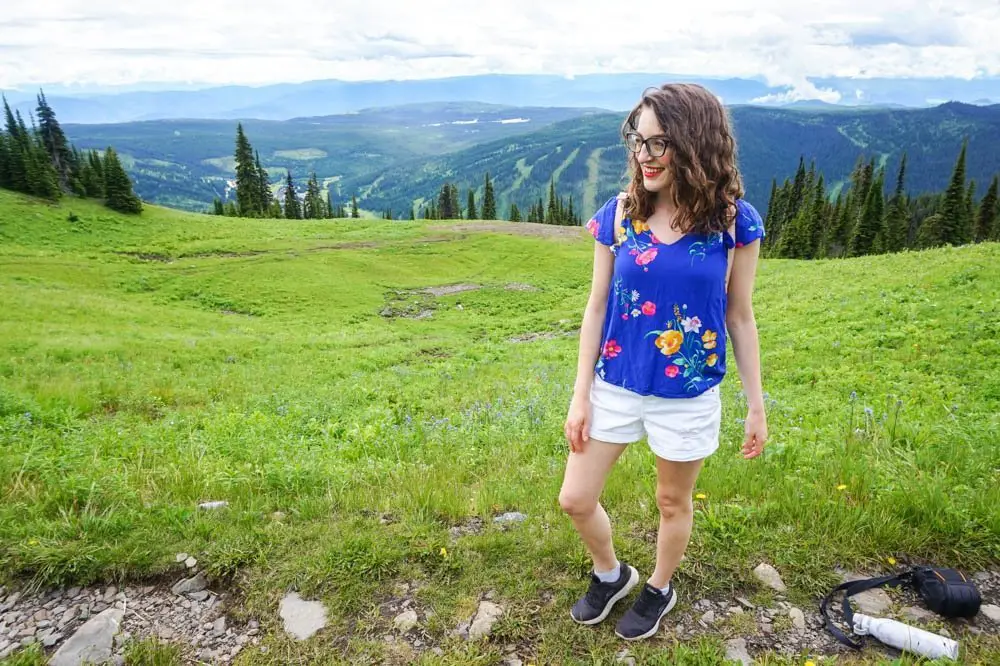 Wildflowers
The peak of wildflower season at Sun Peaks is from mid-July to mid-August. Seeing all the colours take over the mountainside is absolutely stunning. There are so many different flowers to spot!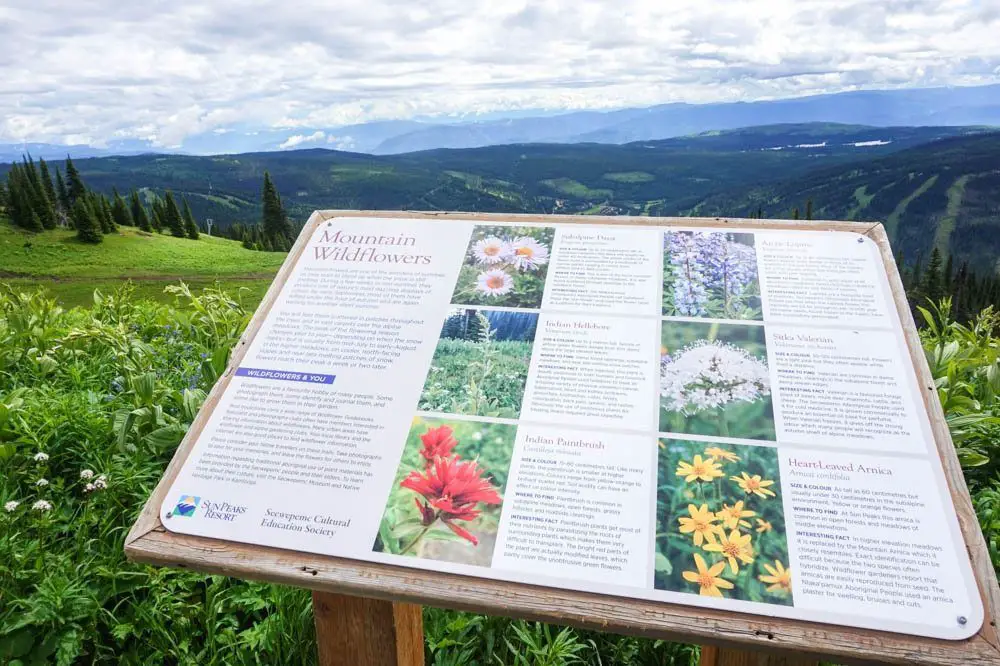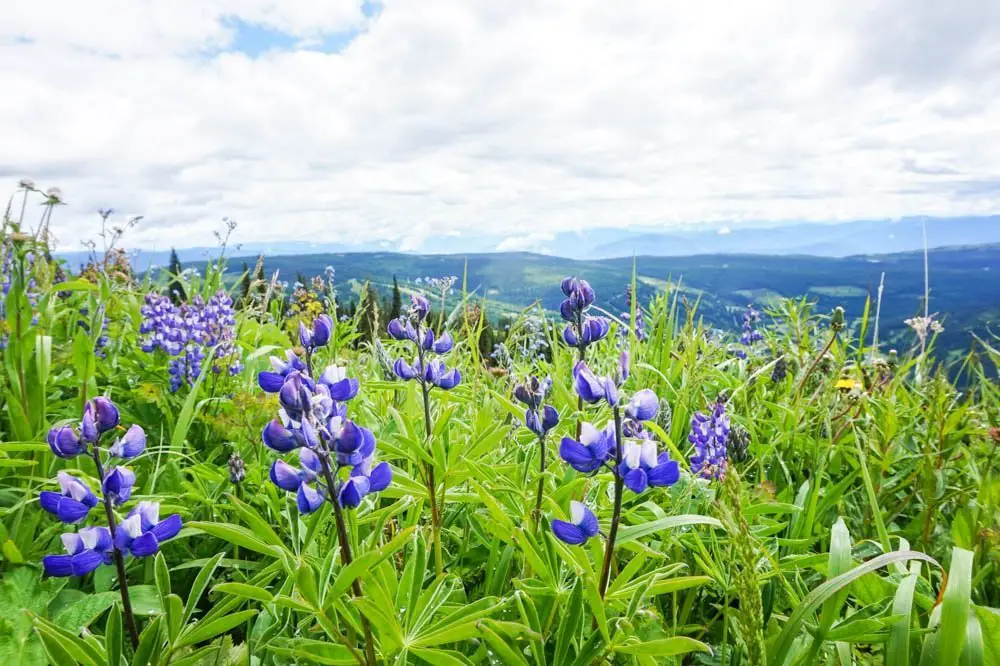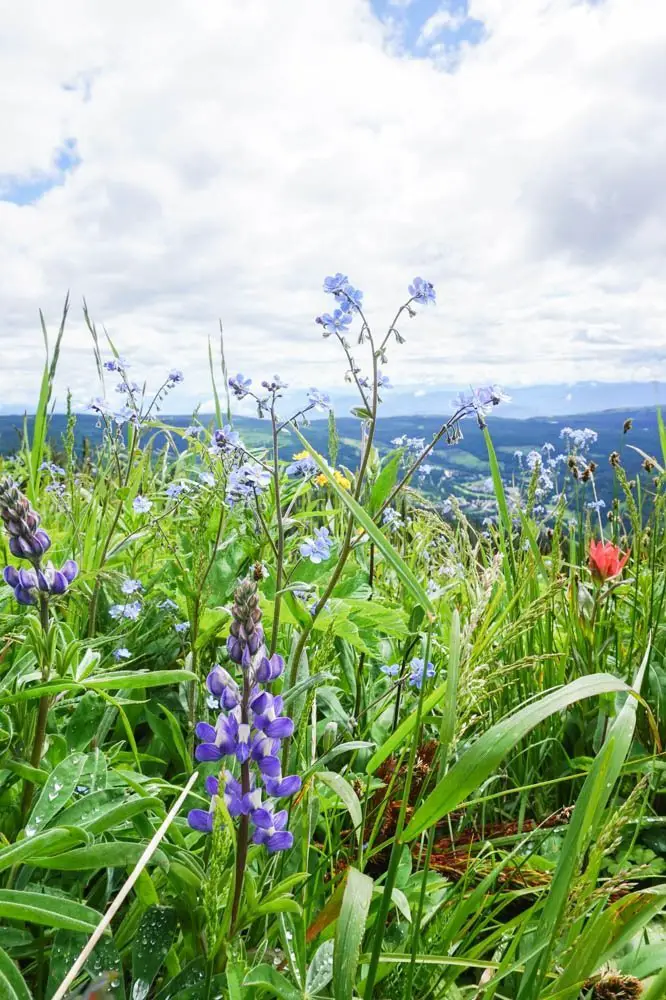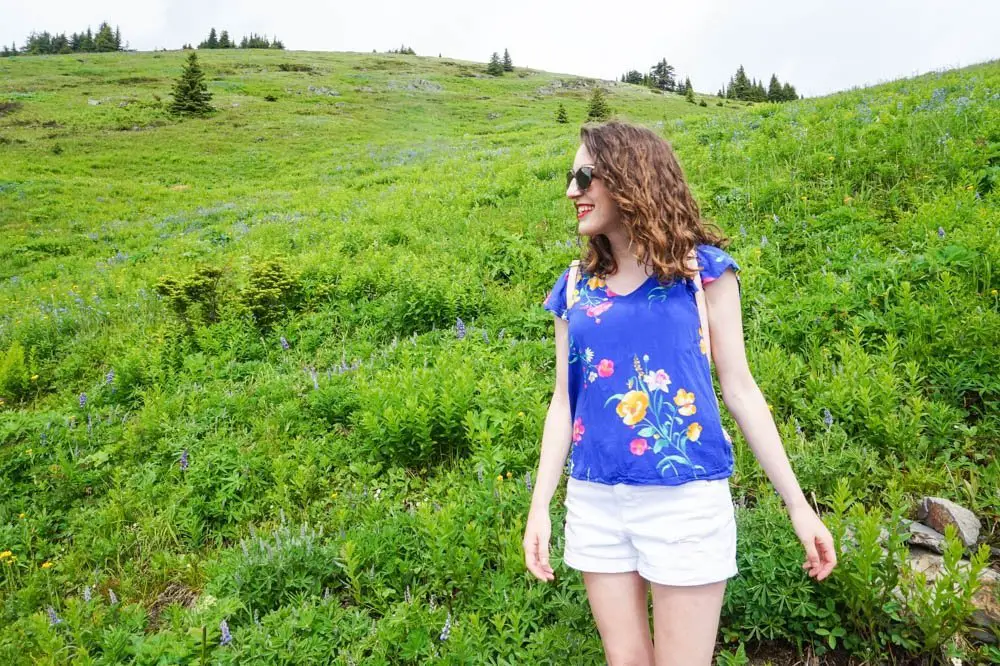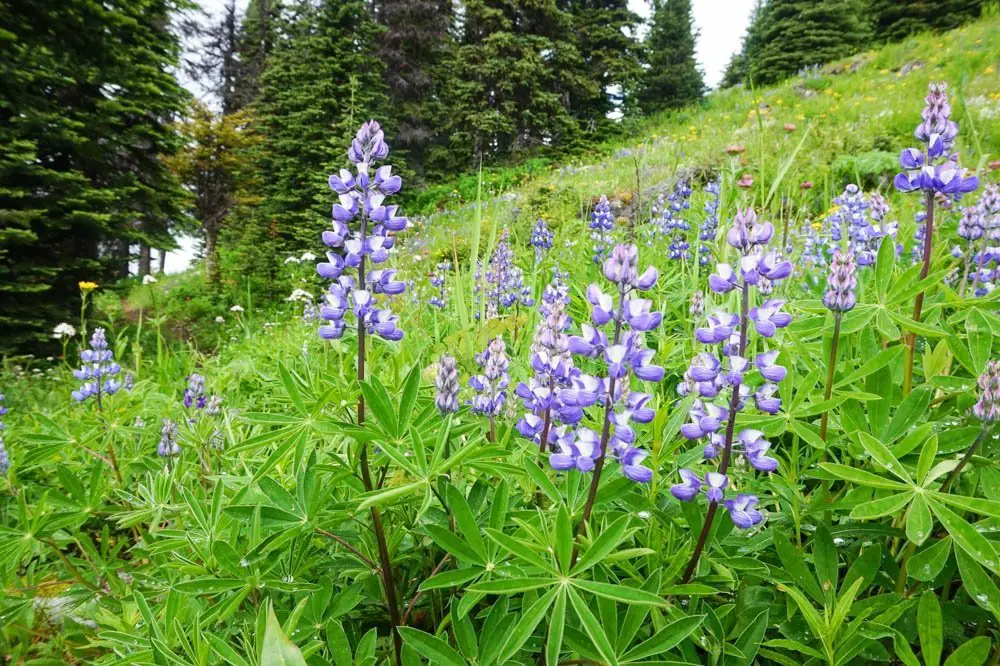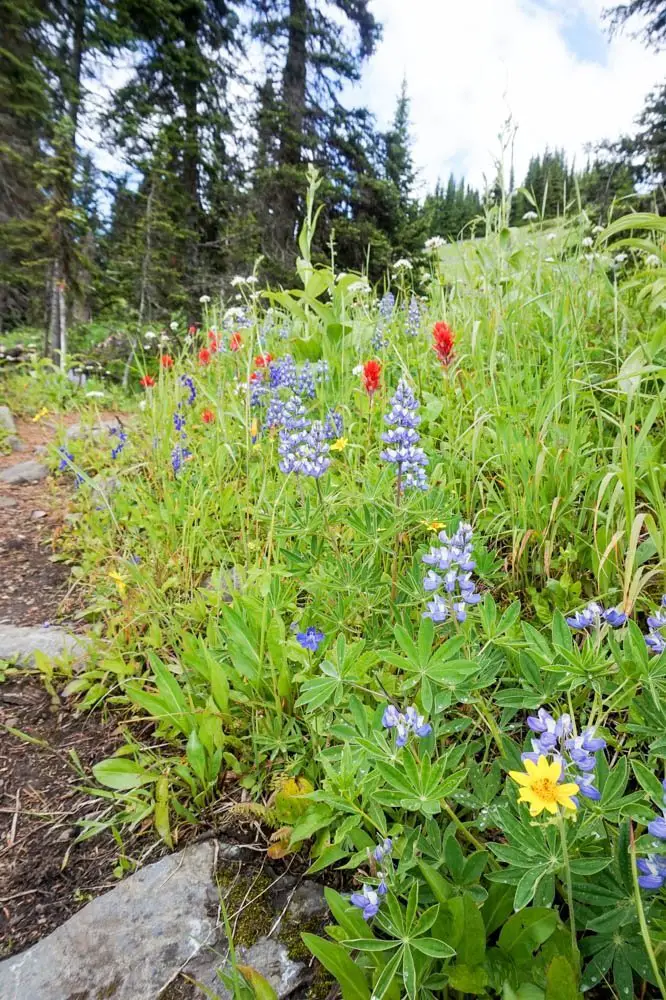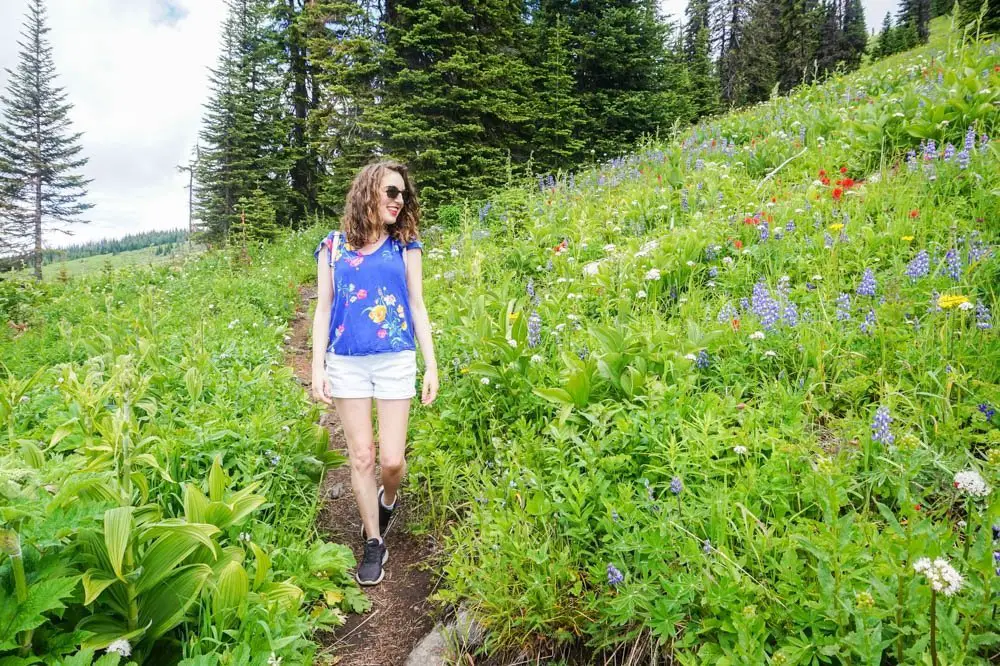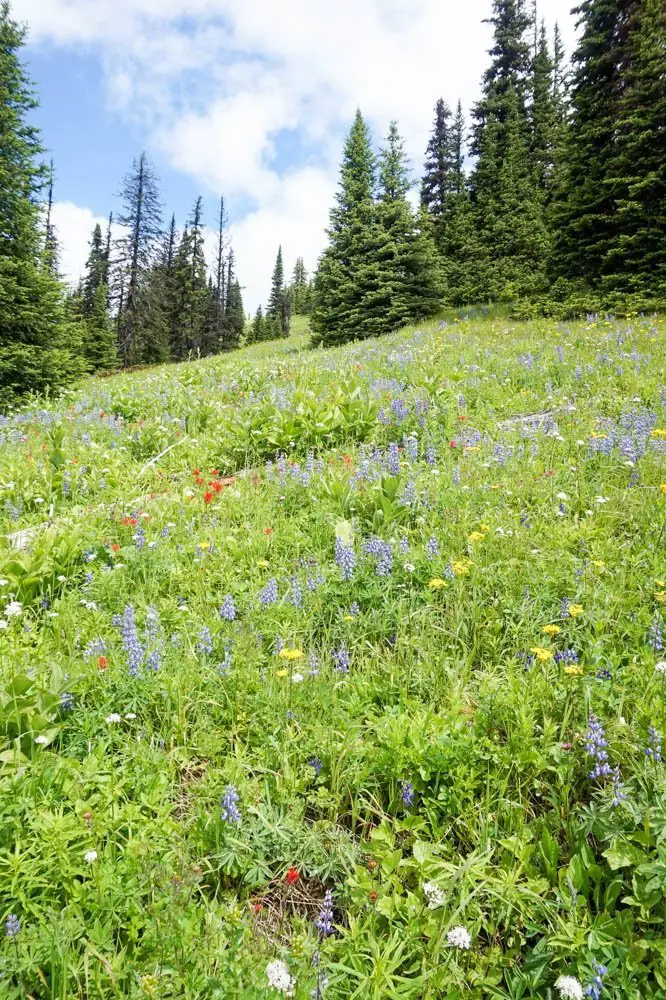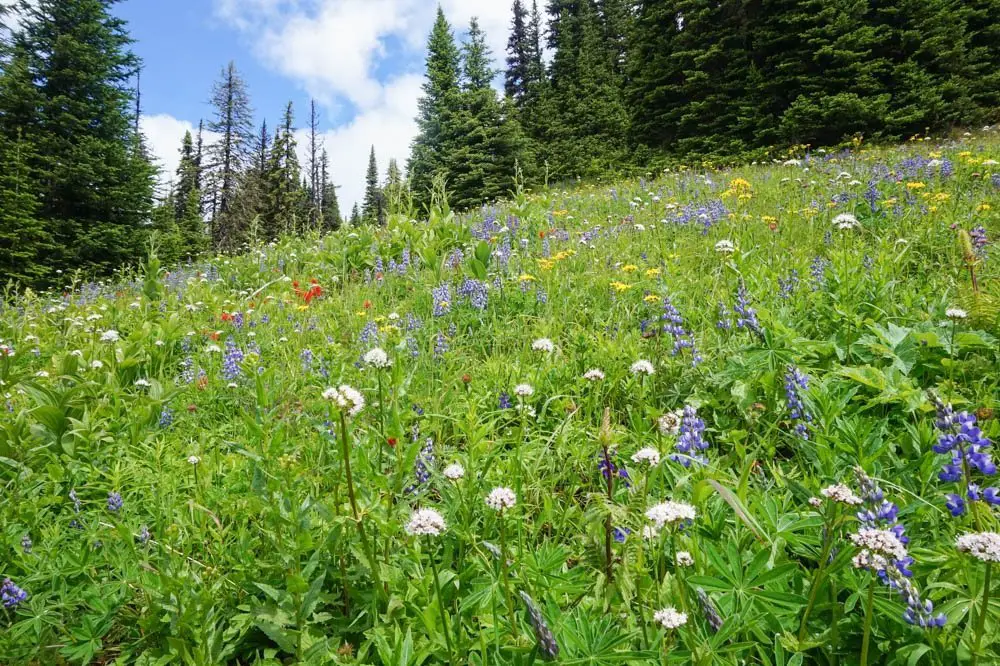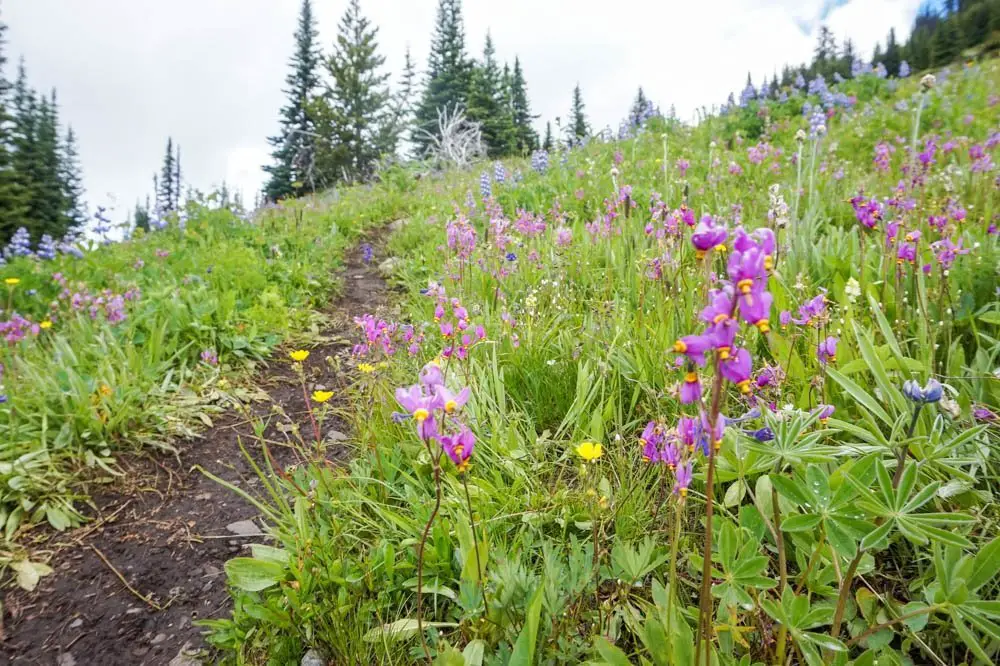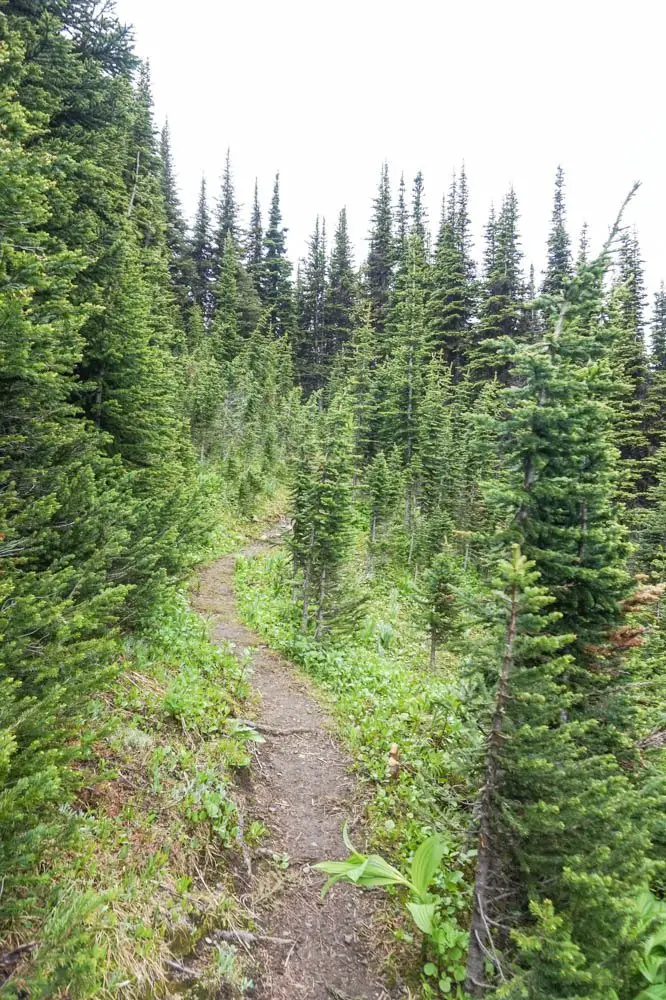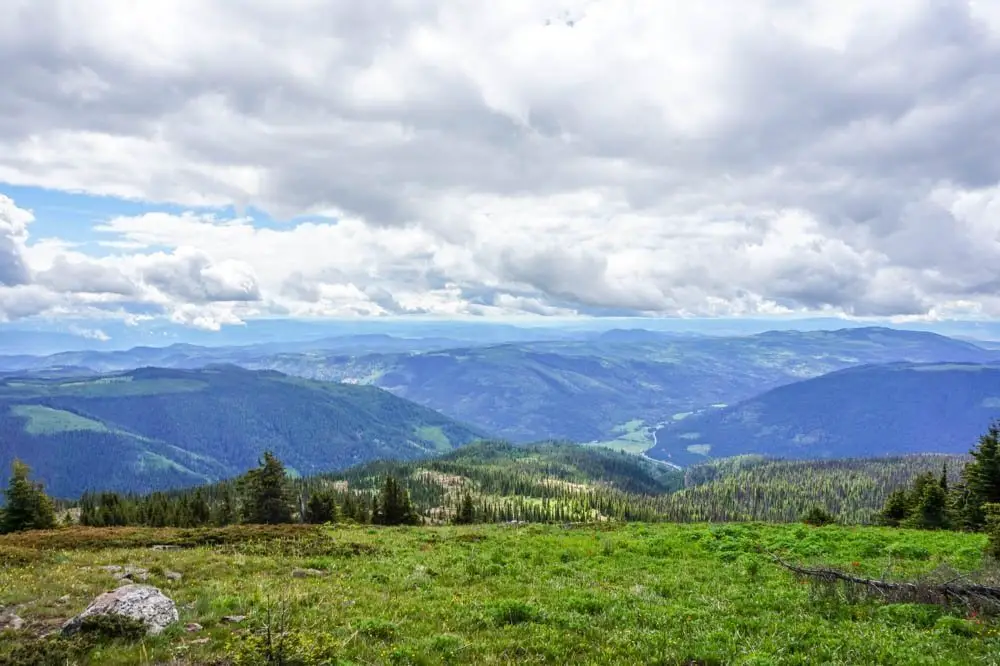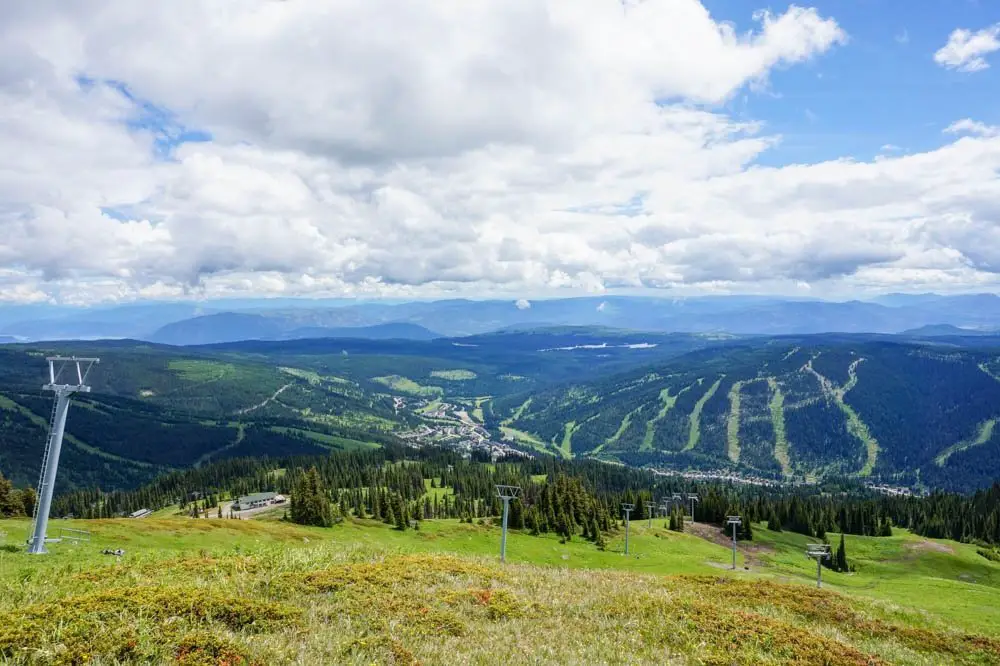 Thank you for reading my guide to visiting Sun Peaks during wildflower season! If you are in Kamloops, Sun Peaks Resort is a beautiful place to explore in the summer.
Be sure to always follow government and health guidelines, and have a safe summer!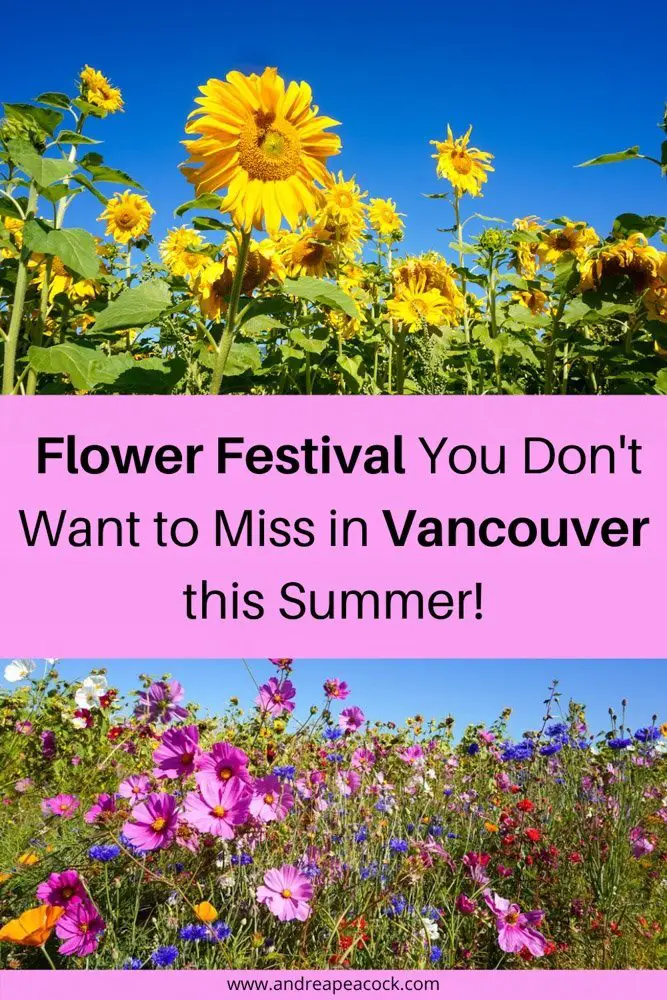 Psssstt did you know I have a YouTube channel?? I started my channel on May 31, and I have been loving it! I am on my way to 100 subscribers, and I would love for you to check it out! 
For more posts like this, check these out:
This Vancouver Flower Festival is a Must-Do Activity this Summer
3 Easy Hikes You Cannot Miss in Kamloops, B.C.
7 Waterfalls to Discover Near Kamloops, B.C.
5 Waterfalls to Discover Near Revelstoke, B.C.
Follow Me!
Instagram | Pinterest | Twitter | Facebook | TikTok | YouTube
xo,
Andrea