Finding colourful murals is one of my favourite hobbies, and I always try to seek them out wherever I go. Hawaii was no exception! Honolulu is full of so many incredible murals, many of which are in the Kaka'ako neighbourhood. There are so many, I couldn't possibly capture every single mural in one afternoon. This "Honolulu Instagram Guide" includes photos of 28 murals worth checking out!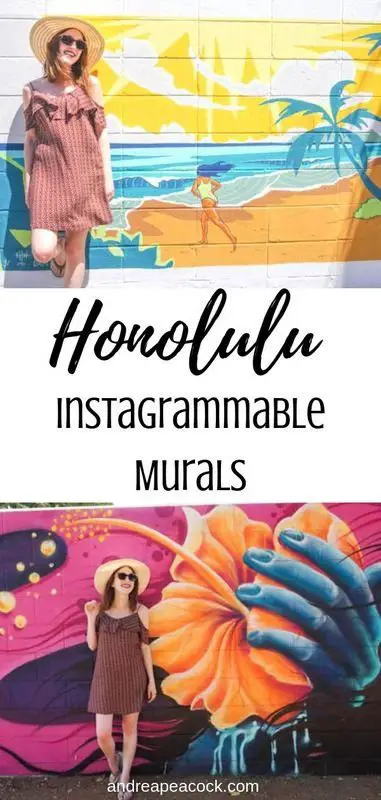 Where to Find the Murals
Kaka'ako is a neighbourhood in Honolulu, and that is where you find dozens of colourful murals. Kaka'ako is a 5-minute walk or a 20-minute walk from Ala Moana Center, which is a large shopping mall in Honolulu. If you need a starting point, you can get directions to Starbucks, which is at 680 Ala Moana Blvd. There is also a cute local coffee shop around the corner called Arvo Cafe, at 675 Auahi St.
Once you get to Kaka'ako, just start walking around! There are so many murals within a small radius. I have included addresses for as many of the murals as I can. The murals are in the order we found them, so if I do not include information for a mural it is likely nearby the one before or after it.
For more information about many of the murals and an interactive map, go online to Pow Wow Hawaii.
Honolulu Instagram Guide
The first mural below is next to the aforementioned Starbucks at 680 Ala Moana Blvd.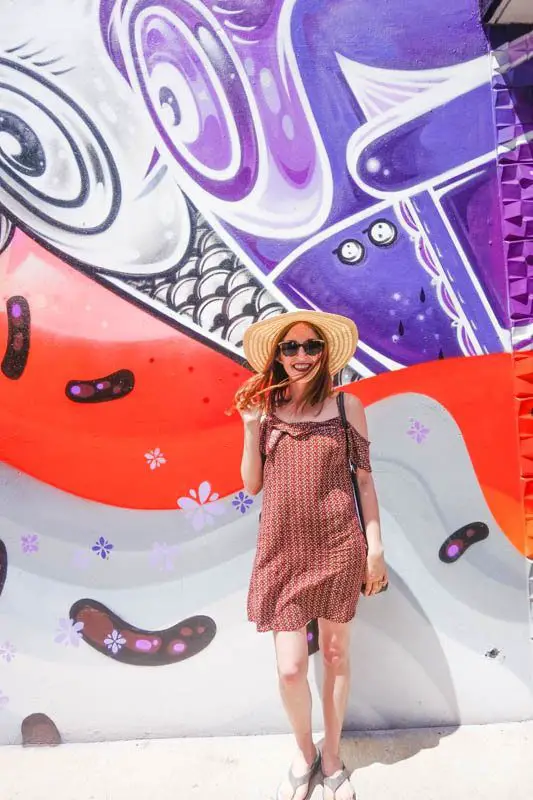 This next galaxy-esque mural is right around the corner from the previous one.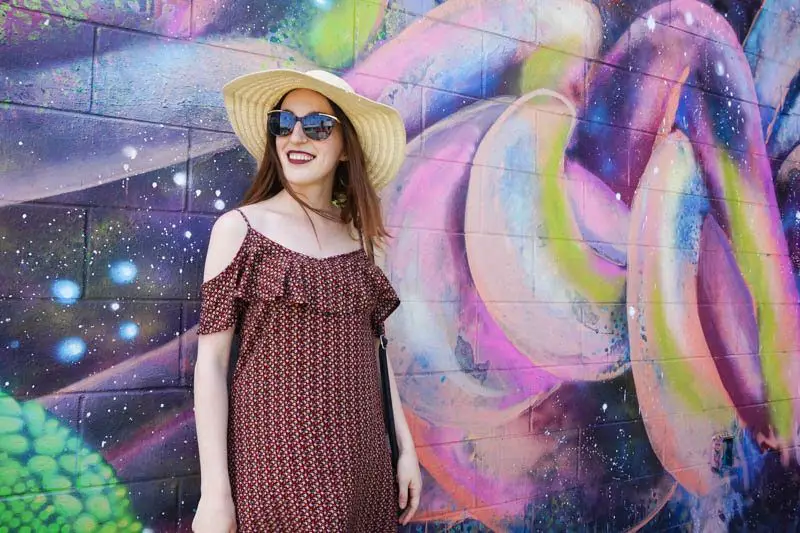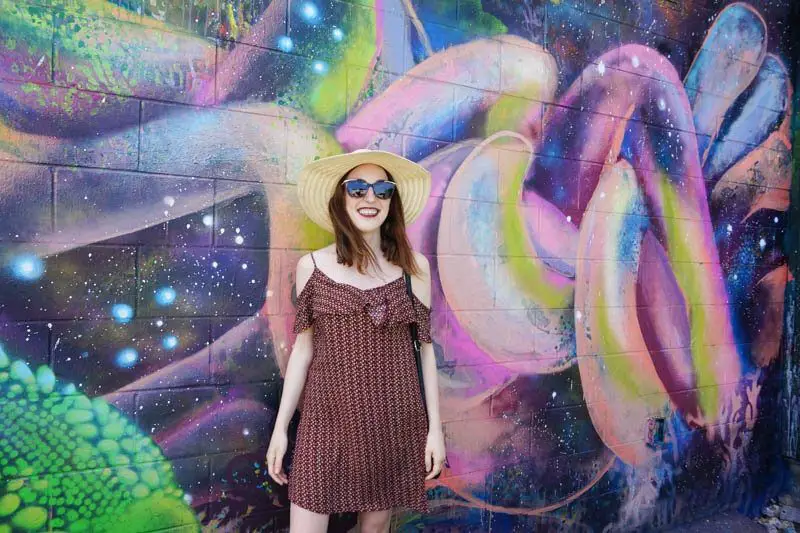 This horse and buggy mural (Return of King Kalakaua) is near Coral Street between Ala Moana Blvd. and Auahi St. Cory Taum and Kahiau Beamer painted it for the Pow Wow festival in 2018.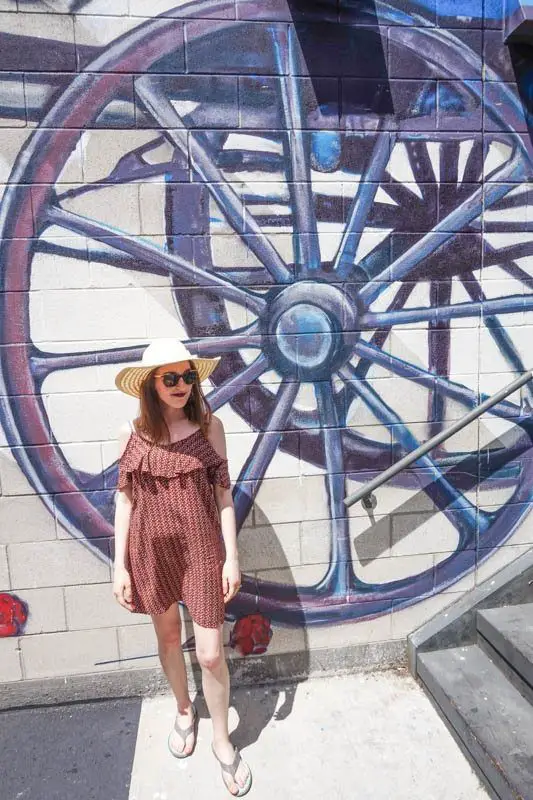 The next mural is directly across the street from Hank's Haute Dogs, at 324 Coral St., by Kate Wadsworth.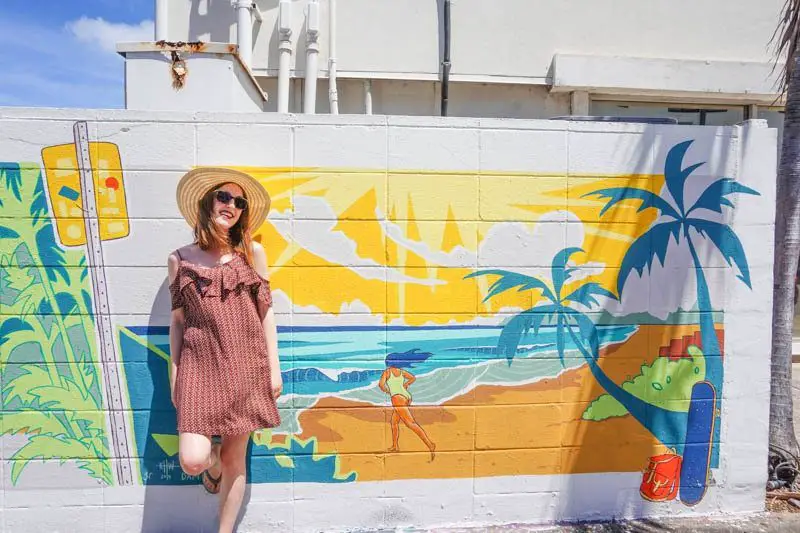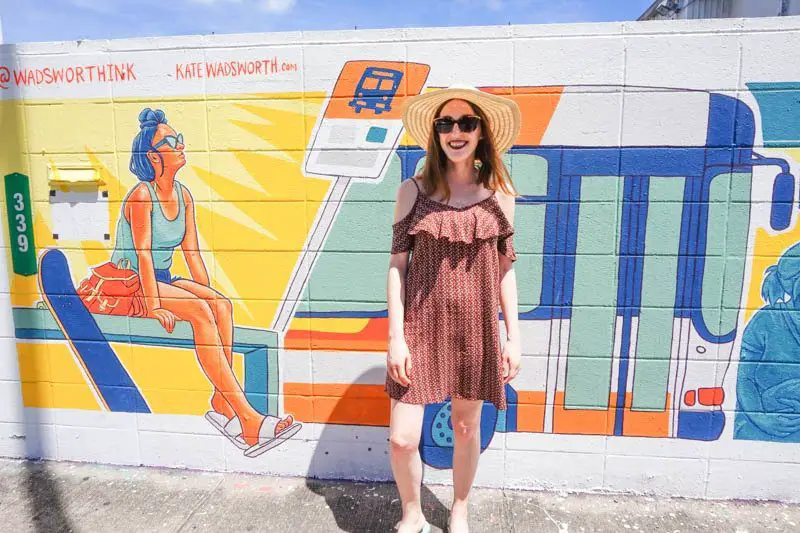 The mural below is by an artist who goes by @pufftronic on Instagram.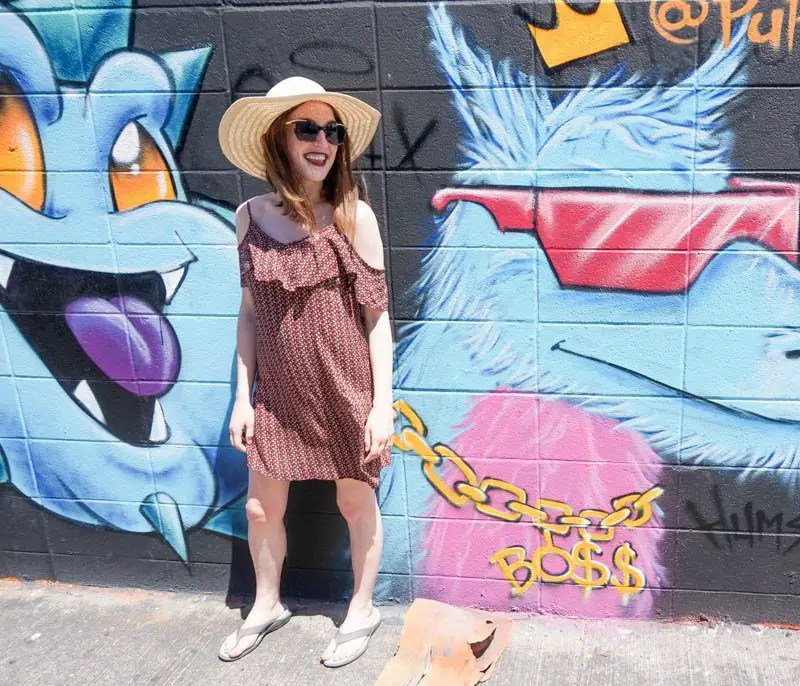 The next mural is at Morning Brew, 685 Auahi St.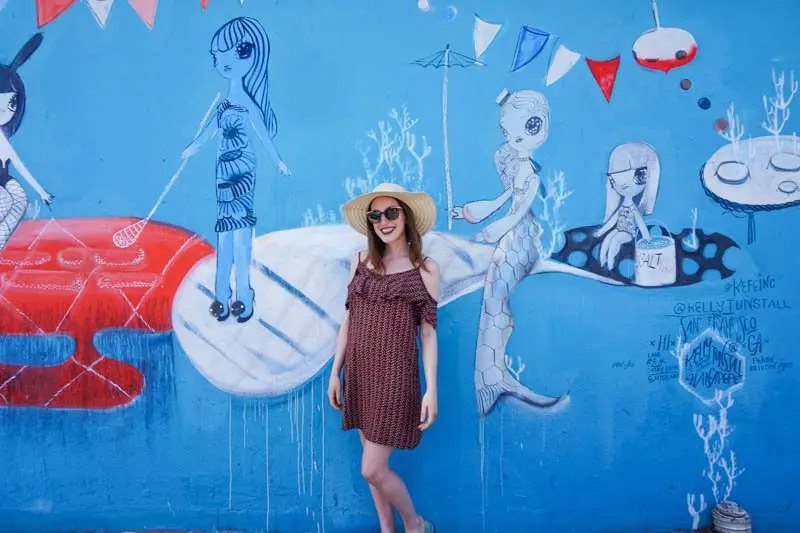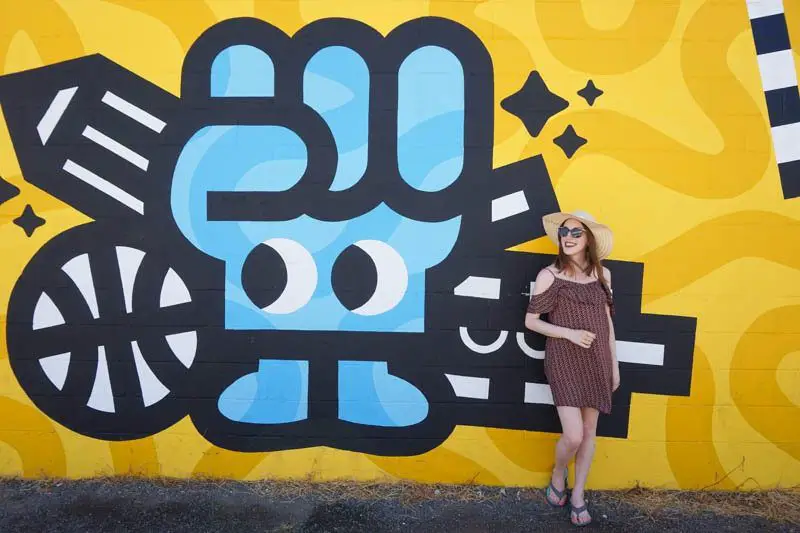 This Howzit mural is by artist Matthew Tapia. Like many murals in the area, it is near Lana Lane Studios, 327 Lana Lane.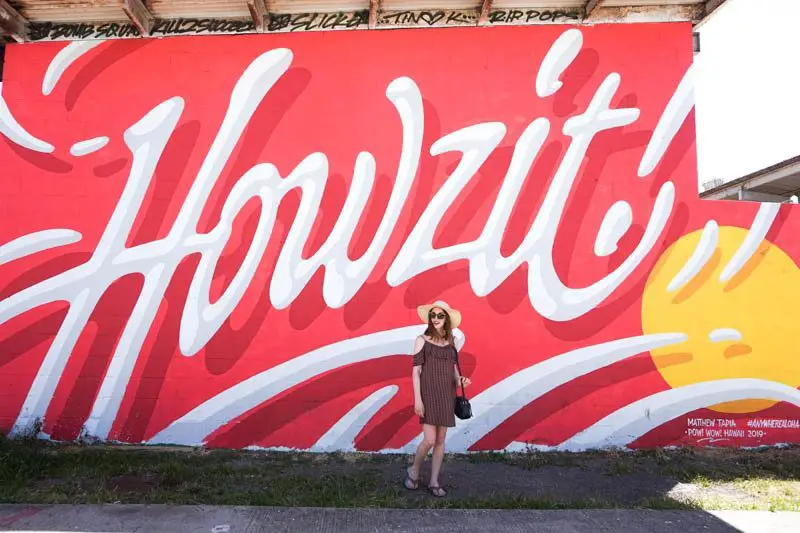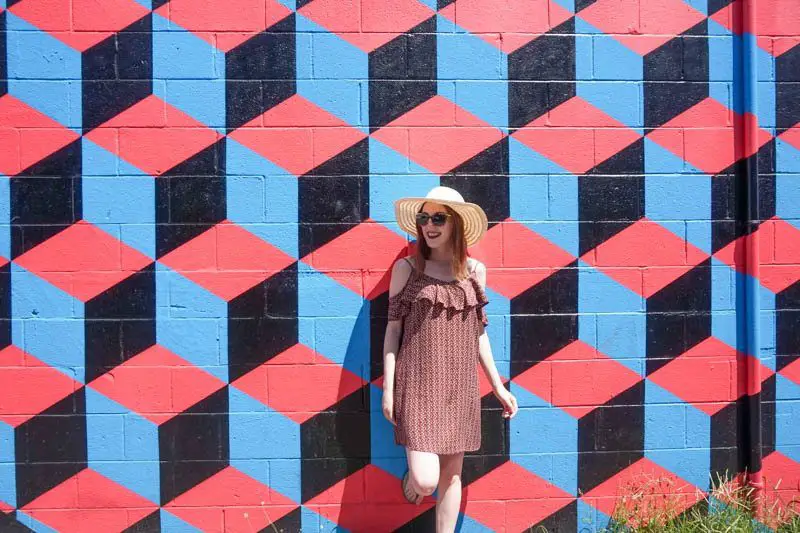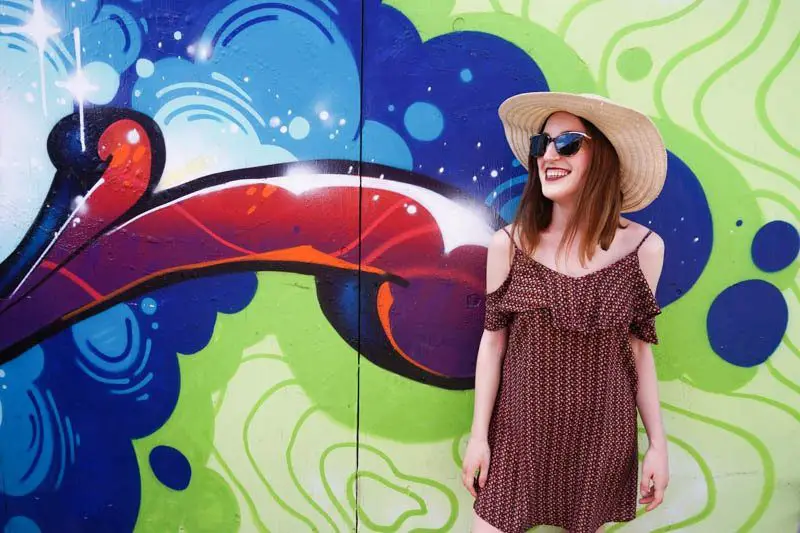 The following mural by Lauren Ys is at Boca Hawaii, 330 Cooke St.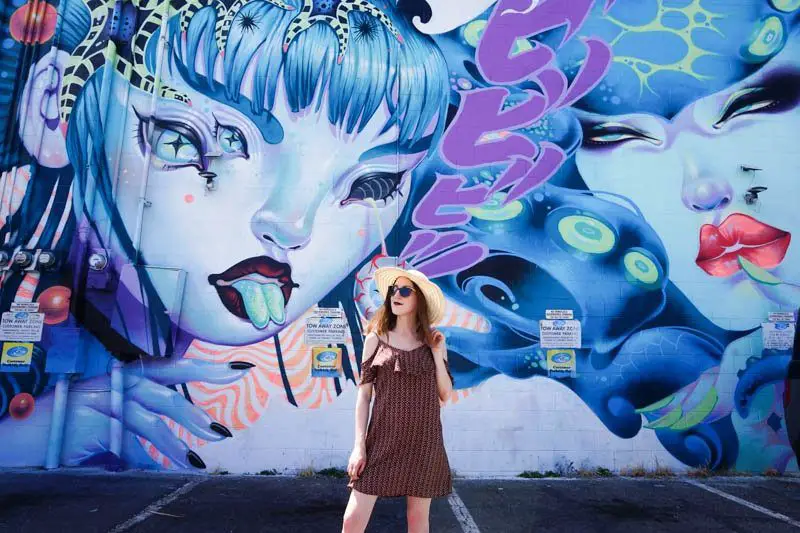 The next four murals are near Bike Factory Hawaii, 740 Ala Moana Blvd.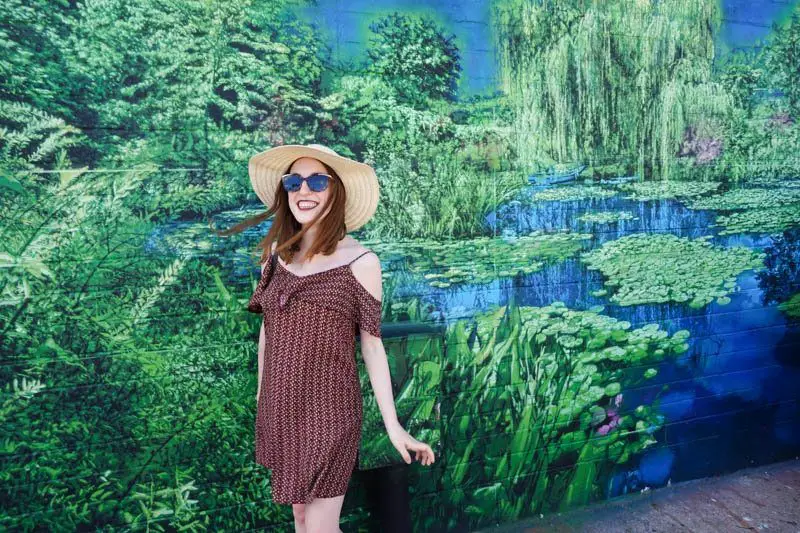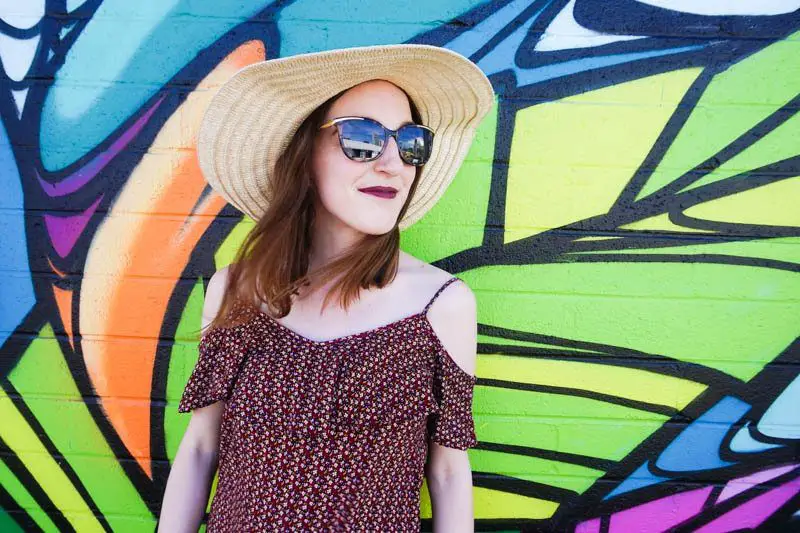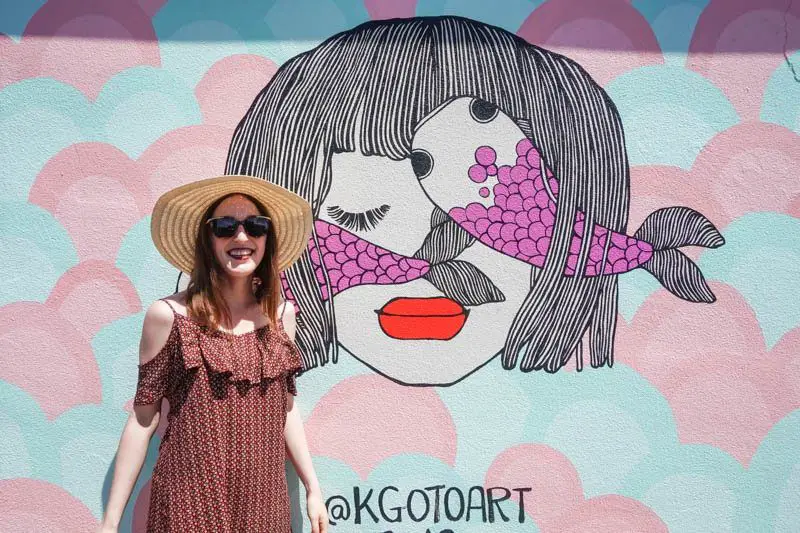 The mural below is by Bethany Georges and is also near the Bike Factory.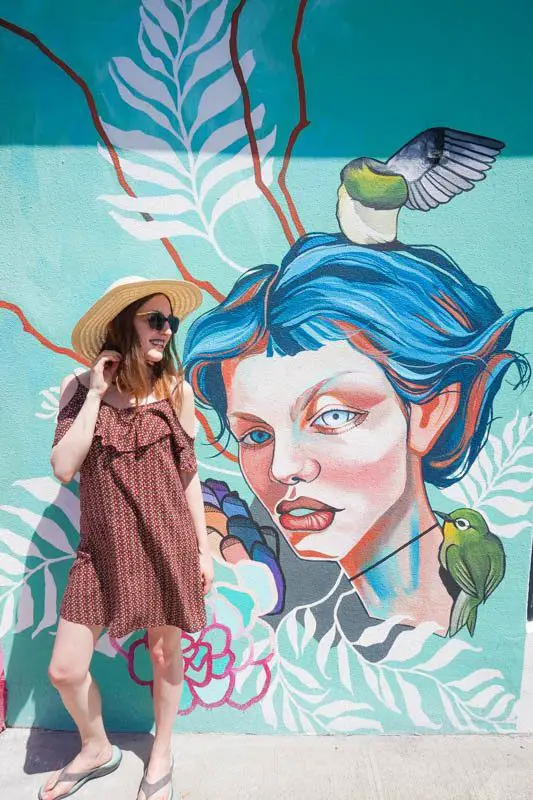 Next door, the following mural is at Honolulu Beerworks, 328 Cooke St.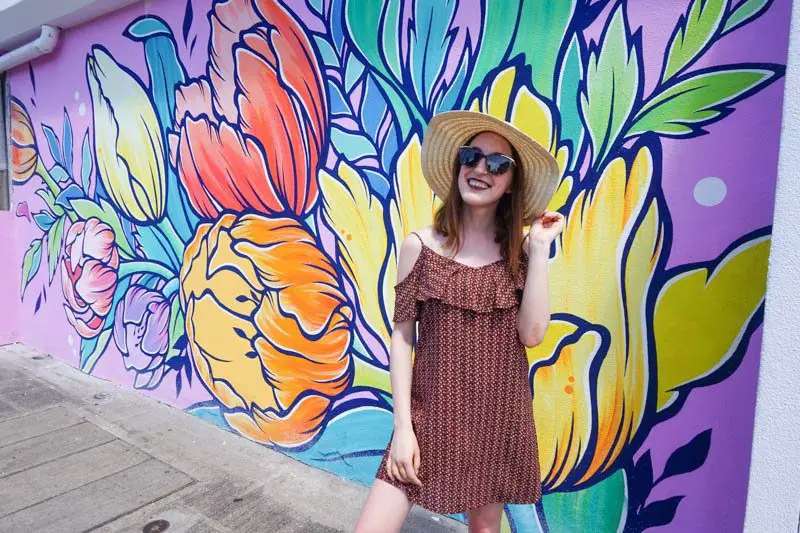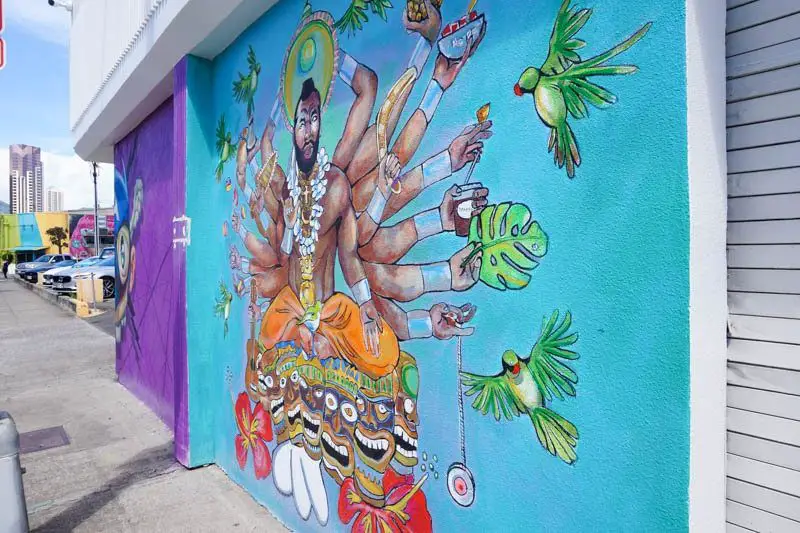 The next two photos are part of a mural by Jacque Fragua.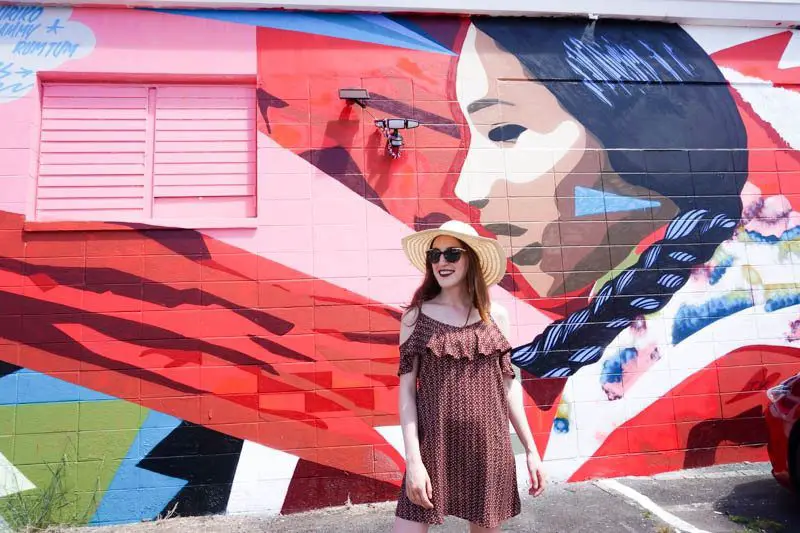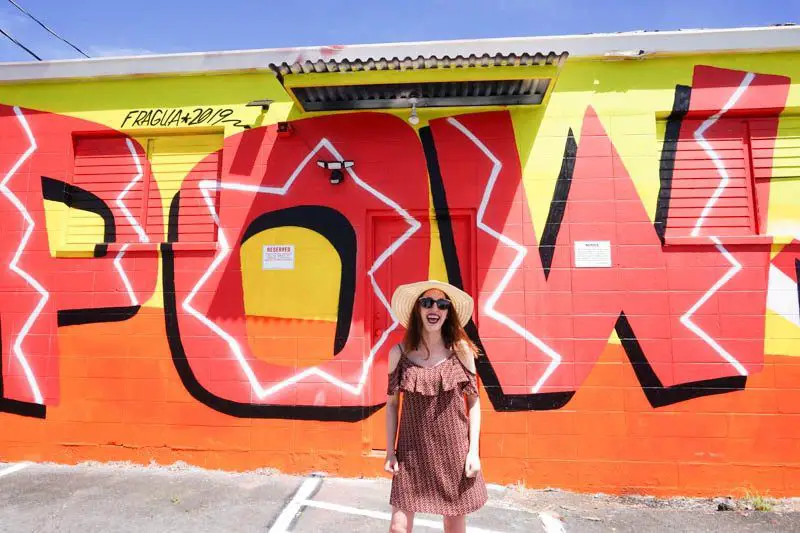 The following mural is at 401 Cooke St.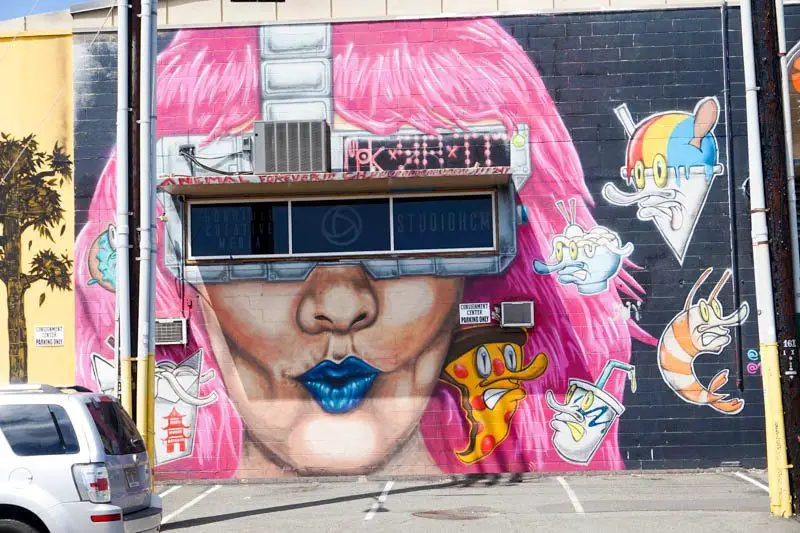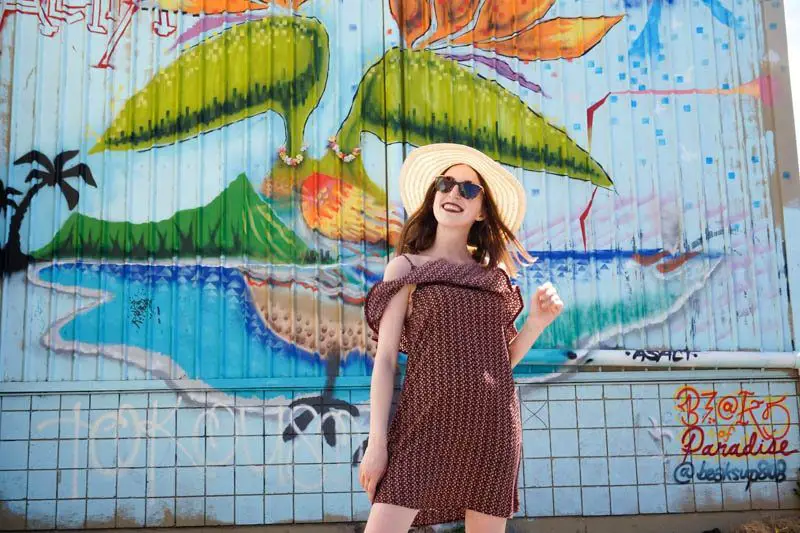 This next mural is behind Office Max at 770 Ala Moana Blvd.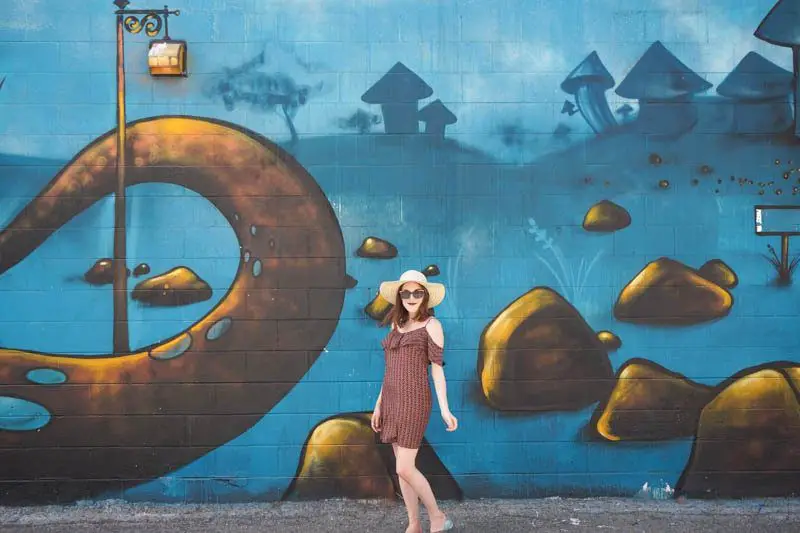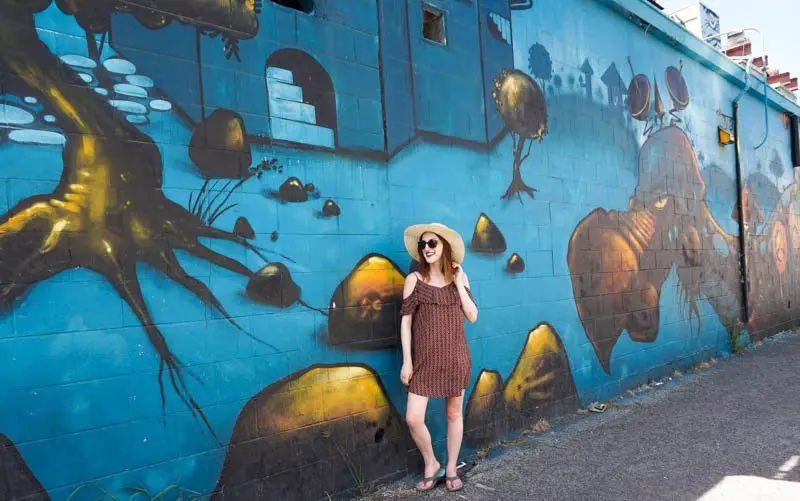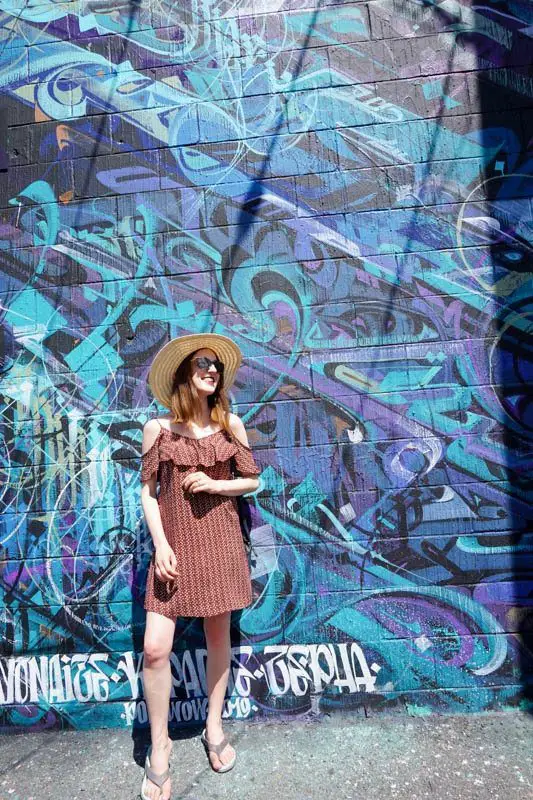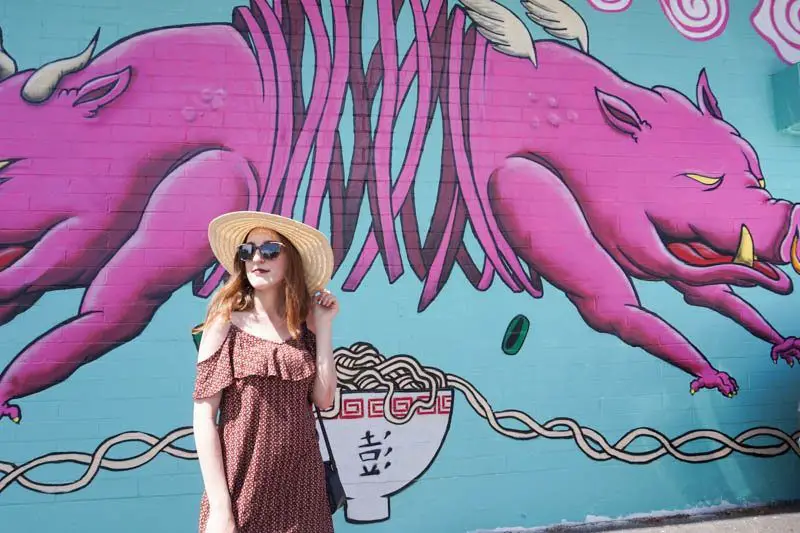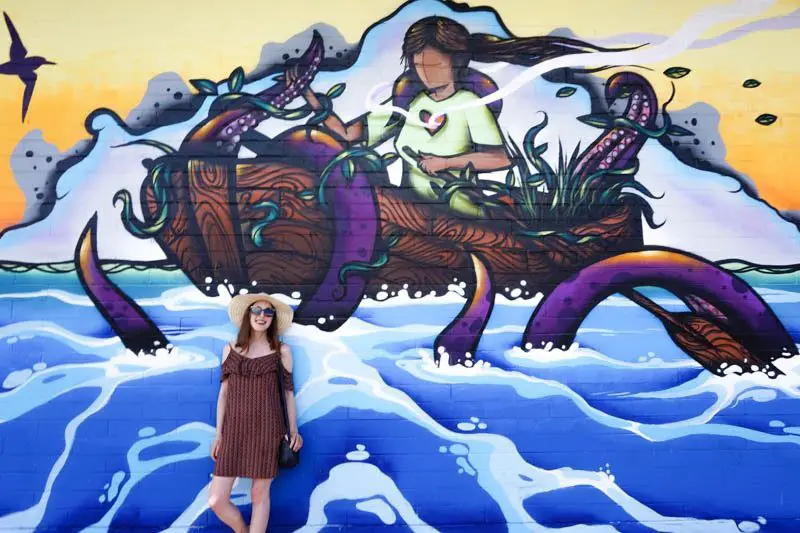 The next two murals are at Coral Street and Pohukaina Street.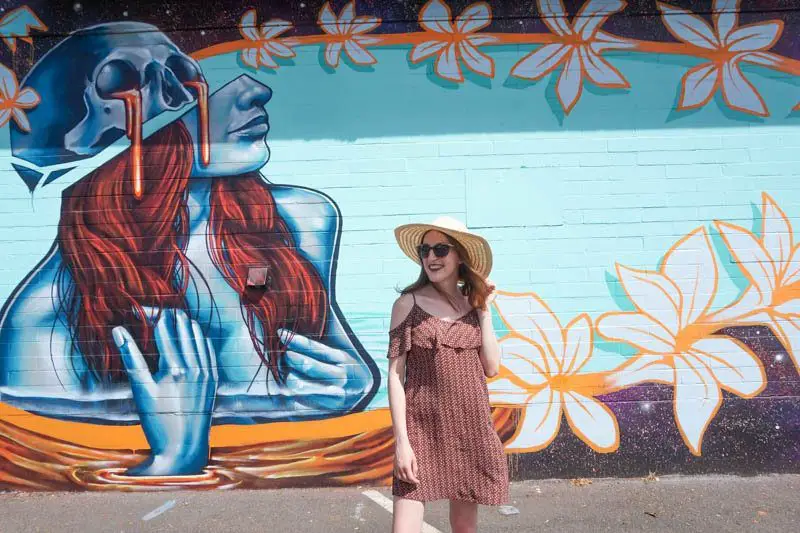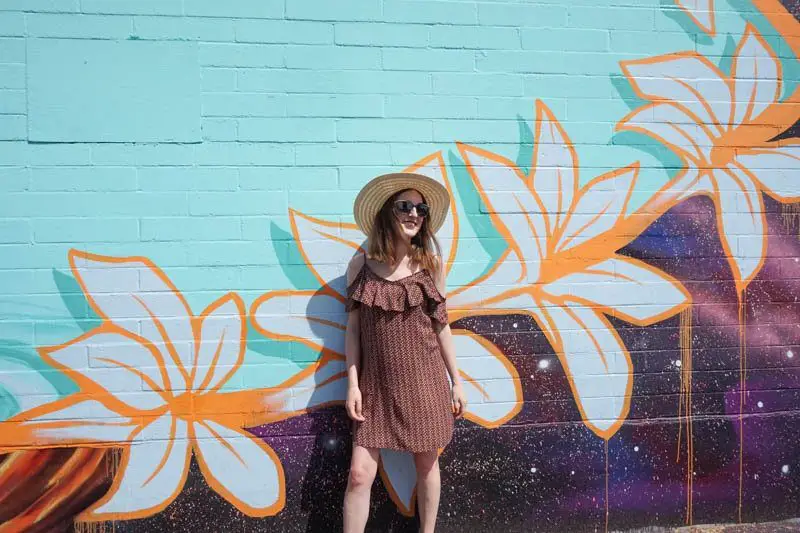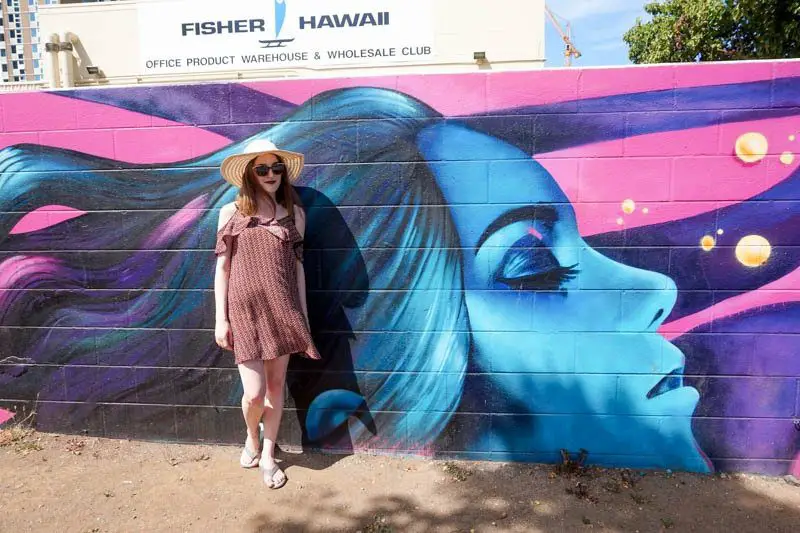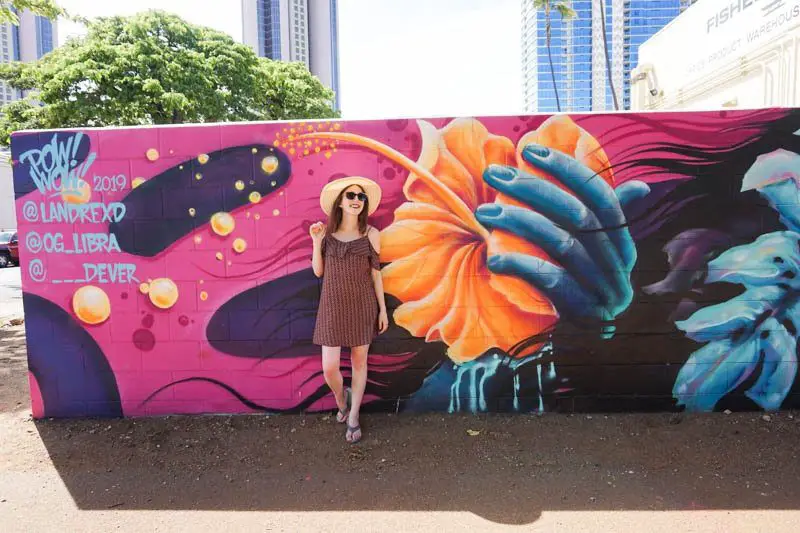 This mural is at 690 Pohukaina St.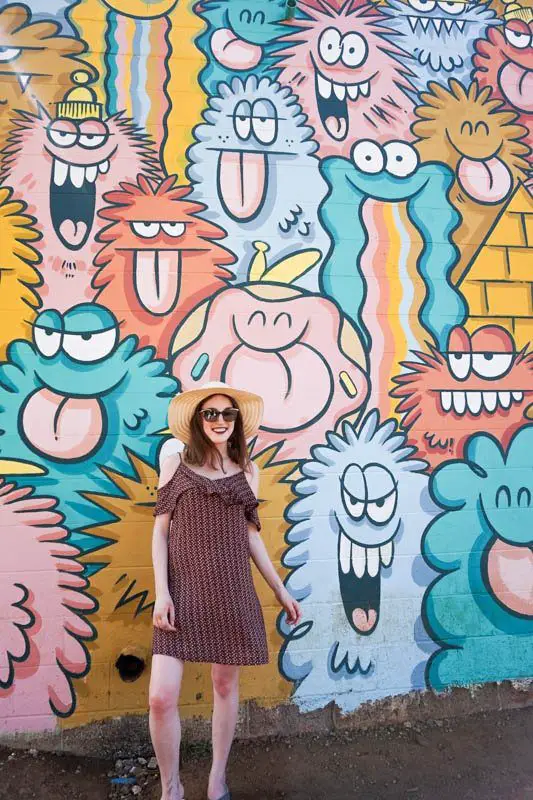 Love murals? Check out these posts:
Vancouver's Most Instagram-Worthy Murals
Calgary's Most Instagram-Worthy Murals
xo,
Andrea
Follow Me!
Instagram | Pinterest | Twitter | Facebook | Bloglovin