Florence, Italy is full of art, museums and amazing architecture. Today I am sharing a Florence travel guide on how we spent two full days in the city known as the "cradle of the Renaissance," including how to see the statue of David for free, which church is a must-see and which one is not worth standing in line for, and which gallery has become my favourite art museum.

Day 1
Uffizi Gallery
Uffizi Gallery is located next to the Piazza della Signoria, which is one of the main squares in Florence. It is the most visited art museum in Italy, meaning there are often long lines to get in, especially in the summer. It is definitely worth a visit though and quickly became my favourite art gallery! Read my guide to visiting Uffizi Gallery for all you need to know!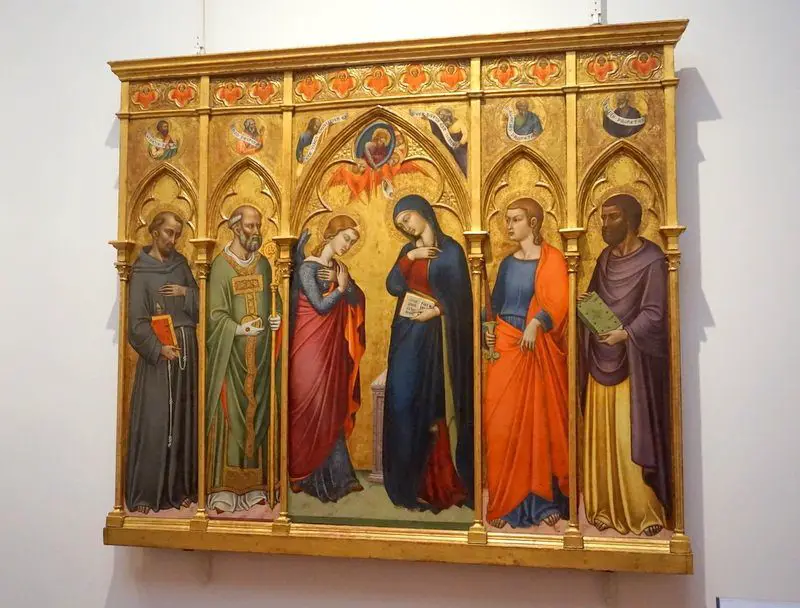 Piazza della Signoria
Piazza della Signoria is a large public square in Florence. The main building in the square  (pictured below) is Palazzo Vecchio, which is the town hall. It is now a museum that you can visit. featuring art from some of the most prominent Renaissance artists. You can also climb the 233 steps to the top of the tower.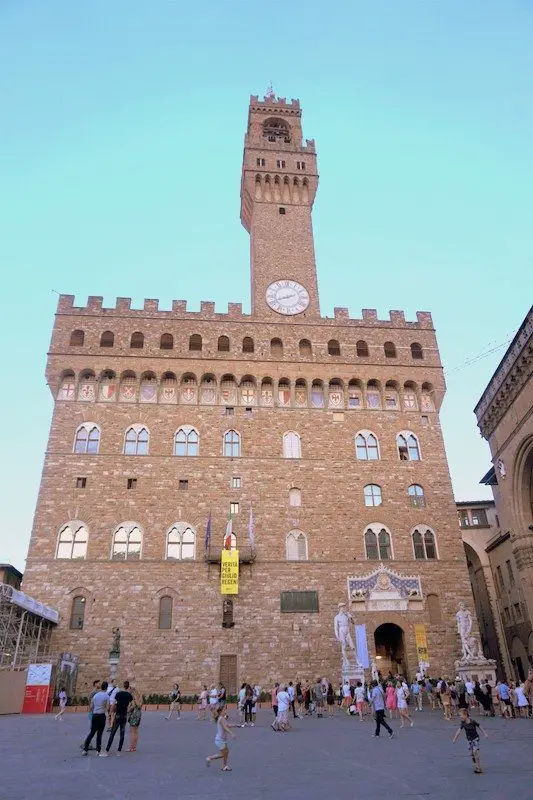 Outside Palazzo Vecchio is the famous statue of David. This one is technically a replica, but it is out in the open for all to see. The original David was in this spot from 1504 to 1873, when it was moved to the Accademia Gallery. The replica that's there now has been there since 1910. Check out this post to learn all about David and where to find all the David statues in Florence.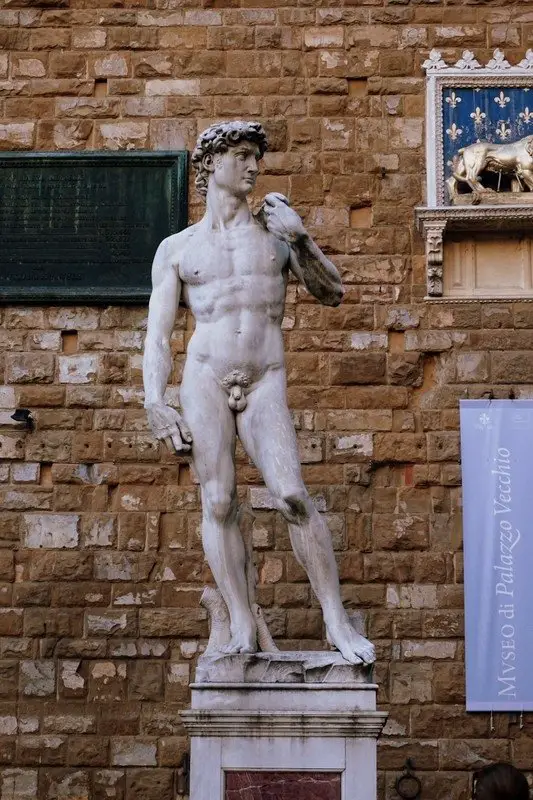 Adjacent to the Palazzo Vecchio is the Loggia dei Lanzi, which is an open gallery with a bunch of huge statues. The statues are all on a platform under three large arches, including one of Hercules!
Ponte Vecchio
Ponte Vecchio is the main bridge across the Arno River in Florence, and it is a must-see. It is so unique because it is full of shops and apartments. Ponte Vecchio was built sometime before the year 1000 and was the only bridge across the Arno River until 1218. The current bridge had to be rebuilt after a flood in 1345. This was also the only bridge in Florence that was not destroyed by the Germans during the Second World War.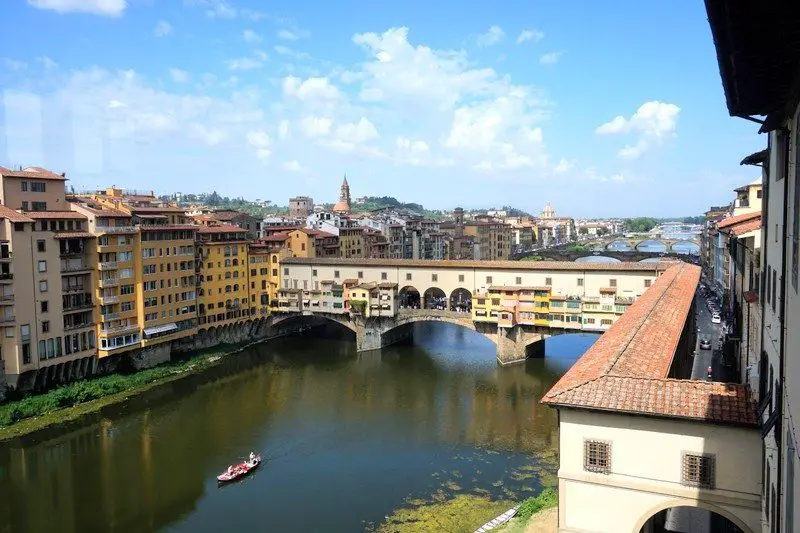 Pitti Palace/Boboli Gardens
After crossing Ponte Vecchio, it started pouring rain! We hid out under a canopy of a restaurant across from Pitti Palace for a while, but it was not letting up, so we went in some stores instead then went back home before dinner. However, the plan was to go to Boboli Gardens and Piazzale Michaelangelo, so I am including those as part of day 1 since there would have been time for them had we not been rained out.
We did not go inside Pitti Palace, but we did go to Boboli Gardens, which is right behind the castle. Honestly, the garden was a huge disappointment for us. To read about why, check out this post about Boboli Gardens.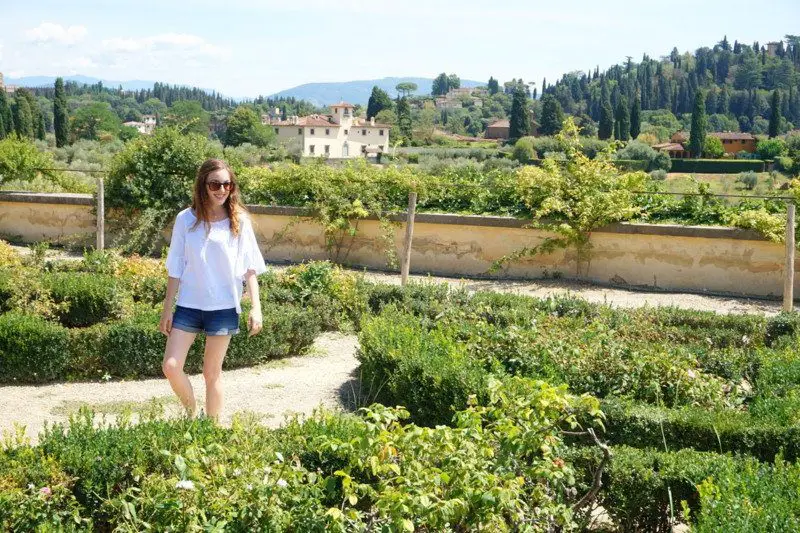 Piazzale Michelangelo
Piazzale Michelangelo is the best place to go for an incredible panoramic view of Florence. We went in the evening and staked out a spot to watch the sunset. It was super busy, but it was so worth it. The sunset over the river was gorgeous!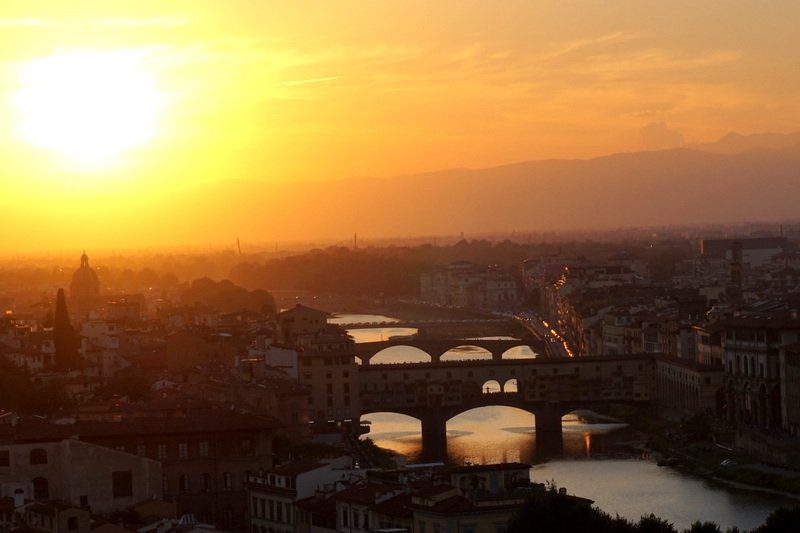 At the centre of Piazzale Michelangelo is another statue of David replica. This one is bronze and has turned completely green. This one seemed more majestic than the one in front of Palazzo Vecchio because it's on a more grand platform with other statues around it.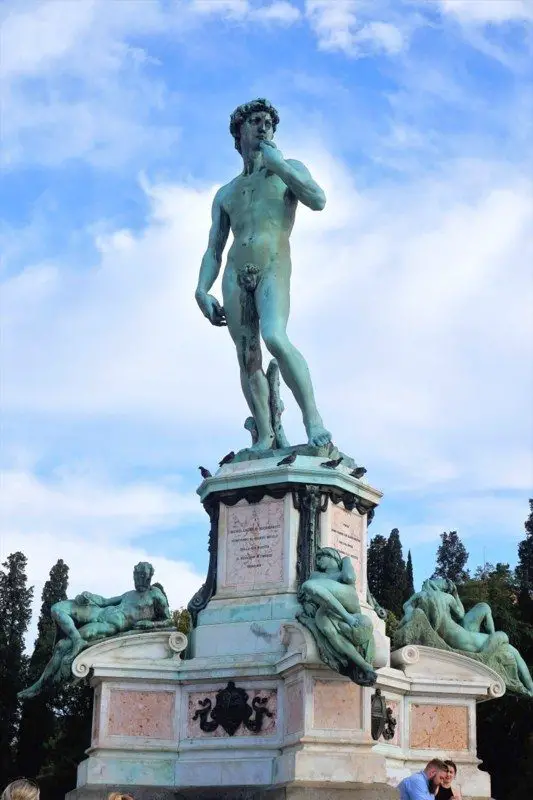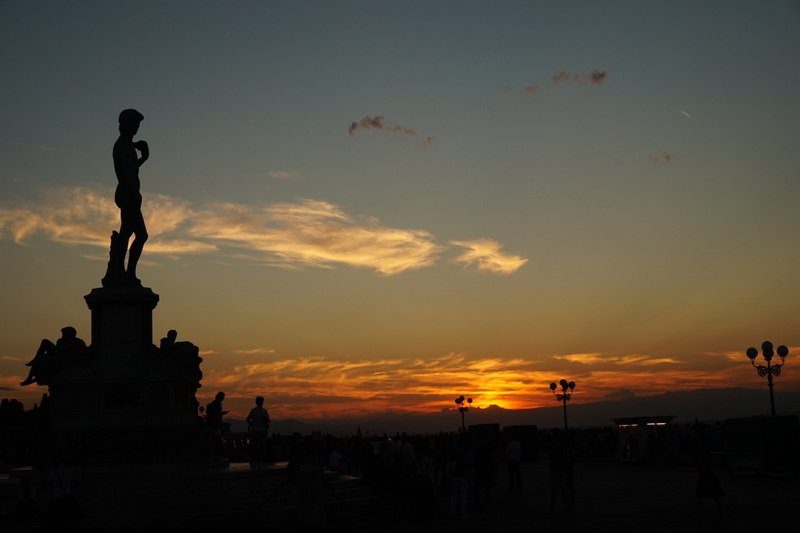 Day 2
Cathedral of Santa Maria del Fiore
This gothic-style church is one of the most famous landmarks in Florence. Entrance to the church is free, and the lines to get in are crazy. While this church is beautiful to look at on the outside, I found it extremely boring on the inside. We arrived at opening time, but the line was way too long, so we left and went back the next day. We arrived one hour early, and the line was about half, but it was still a couple of blocks long. After all that waiting, we only spent about 15 minutes inside the church, because there is really nothing to look at inside.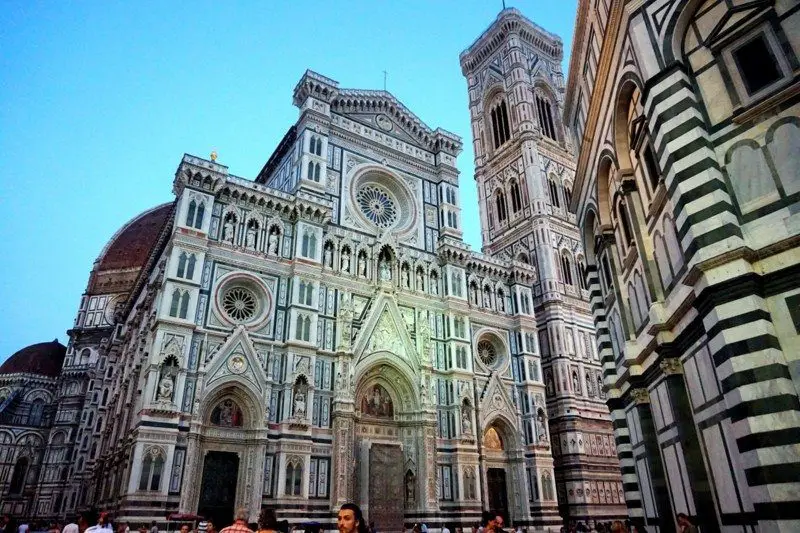 Beneath the cathedral are the crypts of Santa Reparata, which was one of the first major Christian complexes in Tuscia. You have to buy tickets to see the crypts, which we chose not to do because at 15 Euros each it seemed pretty expensive. (also the tickets were technically sold out anyway haha)
Another option is to climb Giotto's Campanile, the bell tower of the church. You need to reserve tickets ahead of time, and the tickets do sell out, so make sure to book them if you want them! We decided against it because we weren't into climbing the 463 steps to the top. The steps up and down are apparently in tight corridors that apparently weren't actually intended for public use.
Santa Croce Church
Santa Croce is the largest Franciscan church in the world, and it is gorgeous. You have to pay to go inside, but it is 100% worth it. There is SO much to see here! The sanctuary is very impressive, with so many paintings and huge detailed statues. But there are also so many other rooms to see, along with a courtyard and a whole other building. We spent about 2 hours or more in Santa Croce, and I am so glad we went. Also, there was no line, and not many people there.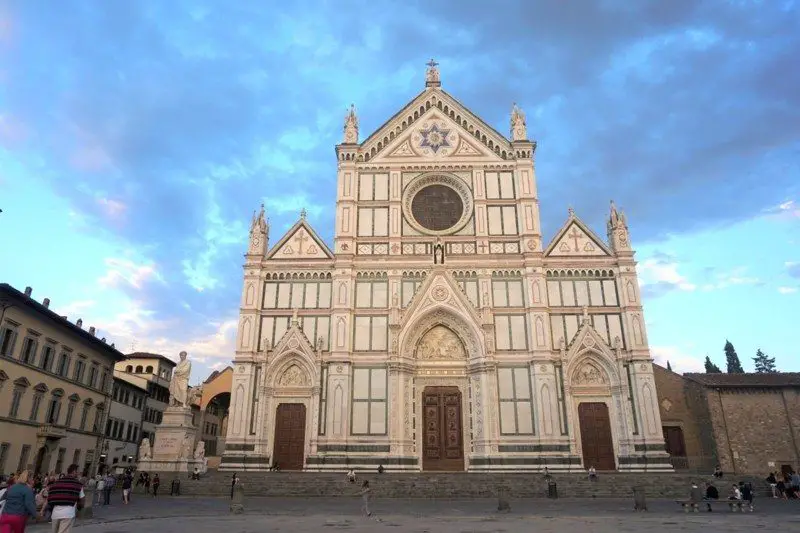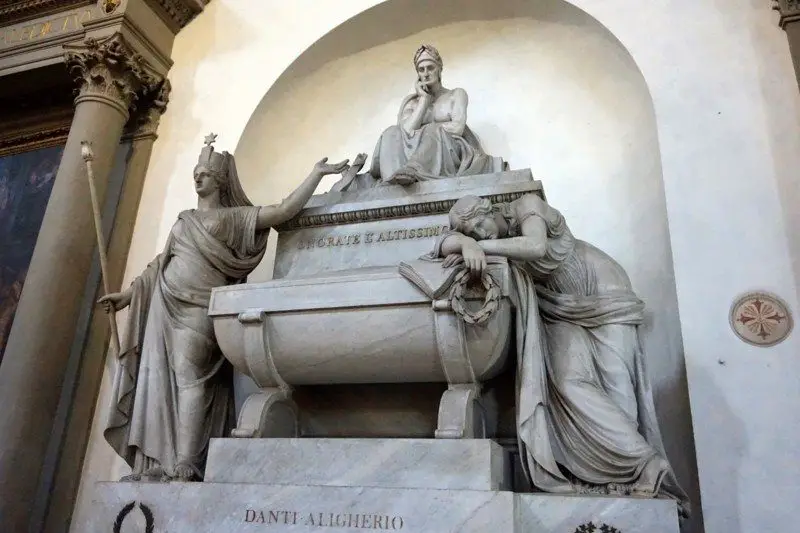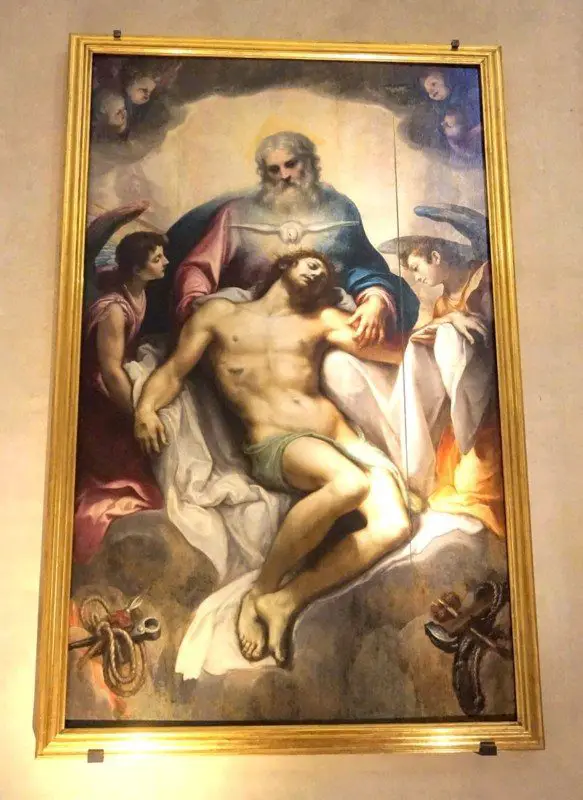 Explore
For me, the best part of visiting any city is walking around and exploring the streets. Florence is a gorgeous city full of amazing architecture and history.
Florence is such an interesting city in that while there are cars, pedestrians rule the road! It was so funny seeing cars trying to drive down the road in between hundreds of people walking the streets. We even saw a taxi driver throw up his hands and have his passengers get out because he couldn't get through. Such a fun place to be a pedestrian, but I wouldn't advise driving!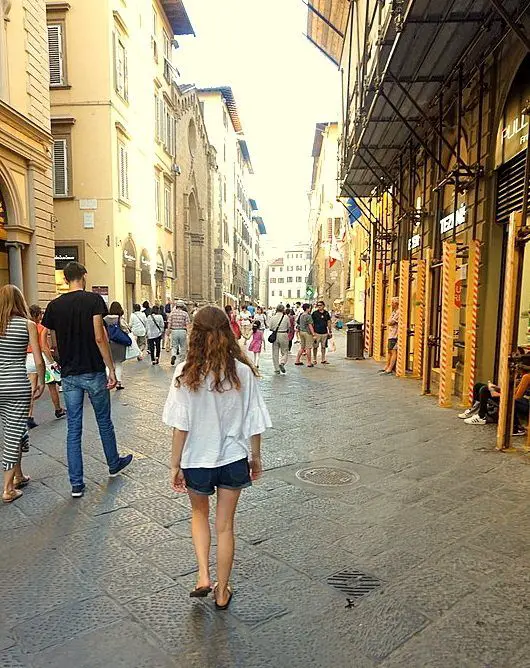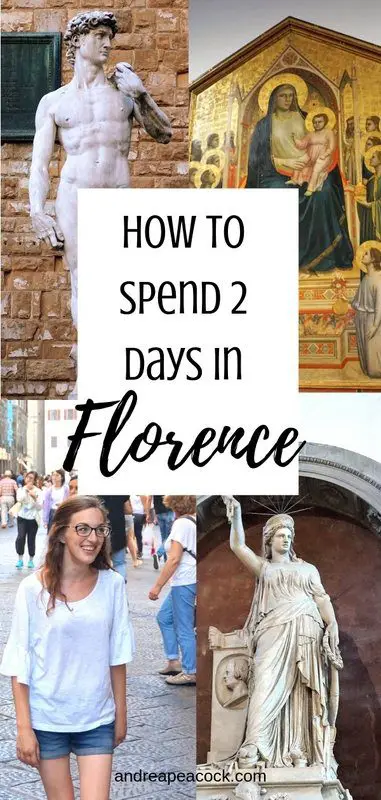 Planning a trip to Italy? Check out these posts:
Traveling in Italy for 2 Weeks
How to Spend 4 Days in Rome, Italy
How to Spend 4 Days in Venice, Italy
xo,
Andrea
Follow Me!
Instagram | Pinterest | Twitter | Facebook | Bloglovin
https://www.pinterest.ca/pin/164099980158221877/