We are already mid-way through April now, and I am loving every minute of it so far! The weather has been so fabulous, and the month has already been full of so many beach days reading on the sand. I have been so busy with my DIY YouTube channel, that my bullet journal has taken a bit of a back seat, hence the late upload. I am so happy with how this month's setup turned out though! Instead of going with a traditional theme, I decided to make use of some beautiful stickers I already had. Keep reading for my easy minimal bullet journal setup for April!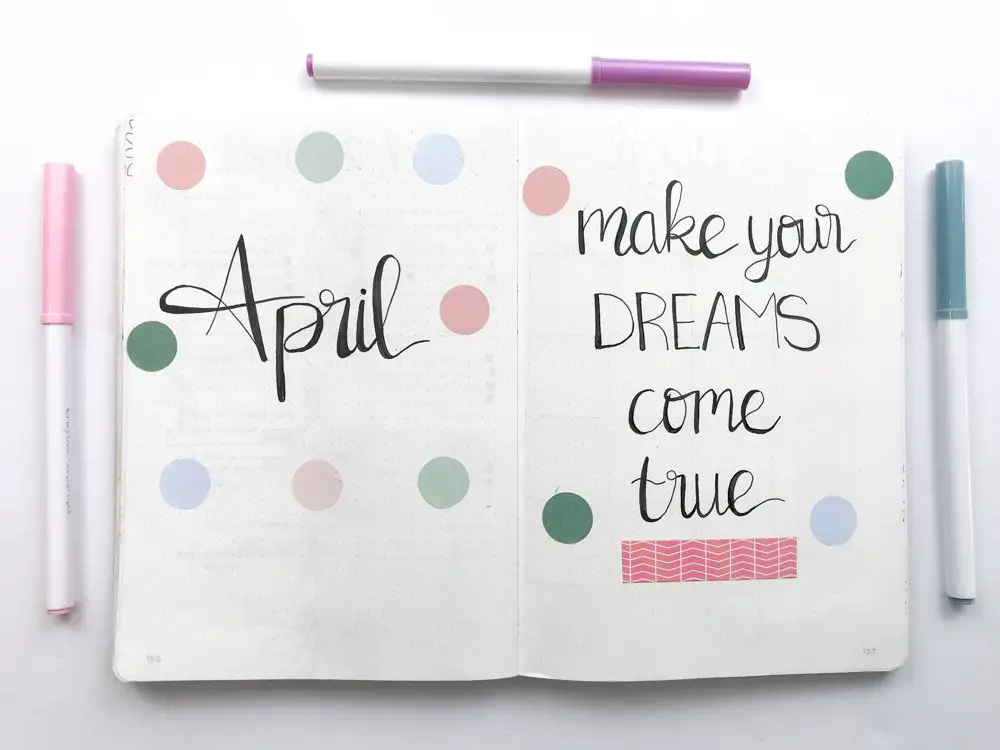 Some of the links below are affiliate links. If you choose to make a purchase, I may receive a small commission, at no extra cost to you. Thank you for your support!
Bullet Journal Supplies
Washi Tape (similar)
Stickers (gifted)
Cover Page
Last month I went with a daisy theme, and I loved how easy it was. This month I took the minimal approach even further and didn't do any doodling at all! Last year I received a bunch of stickers from Svidia Design, and this month I finally put a lot of them to use! I was inspired by the colours of the stickers, and I love how they all look together.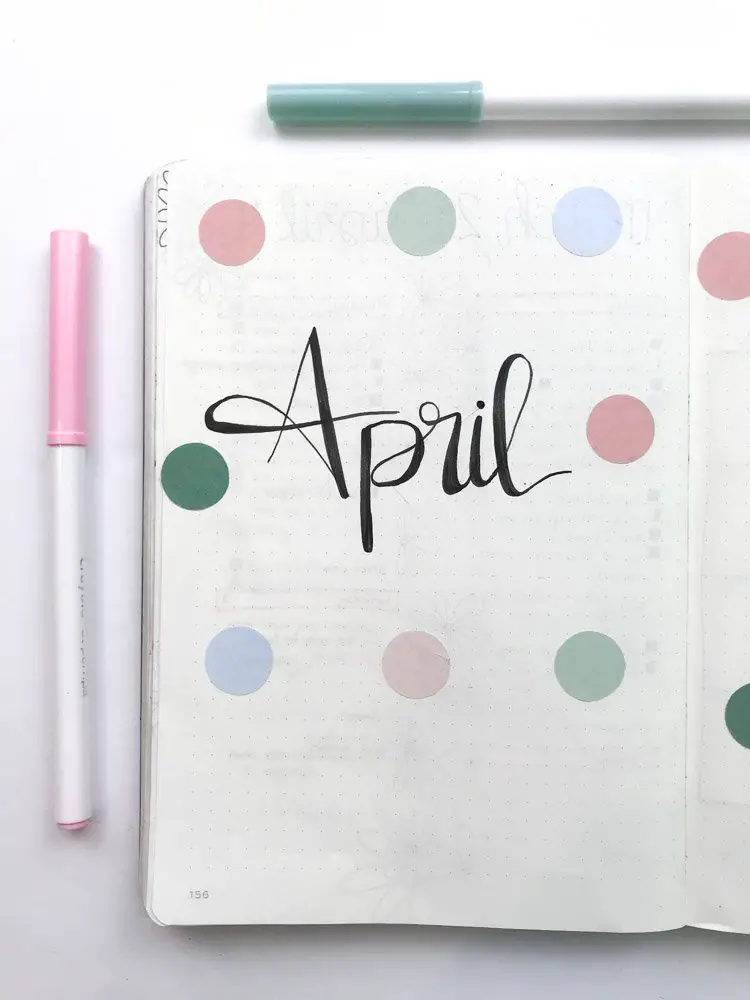 Quote Page
Make your dreams come true.
Like I said earlier, I have been working so hard on my DIY YouTube channel, and I am having so much fun with it! I am also getting so much closer to a huge milestone over there, which is getting monetized! I don't do many bullet journaling videos over there anymore, but I do have a ton of bullet journal setup videos if you want to check them out!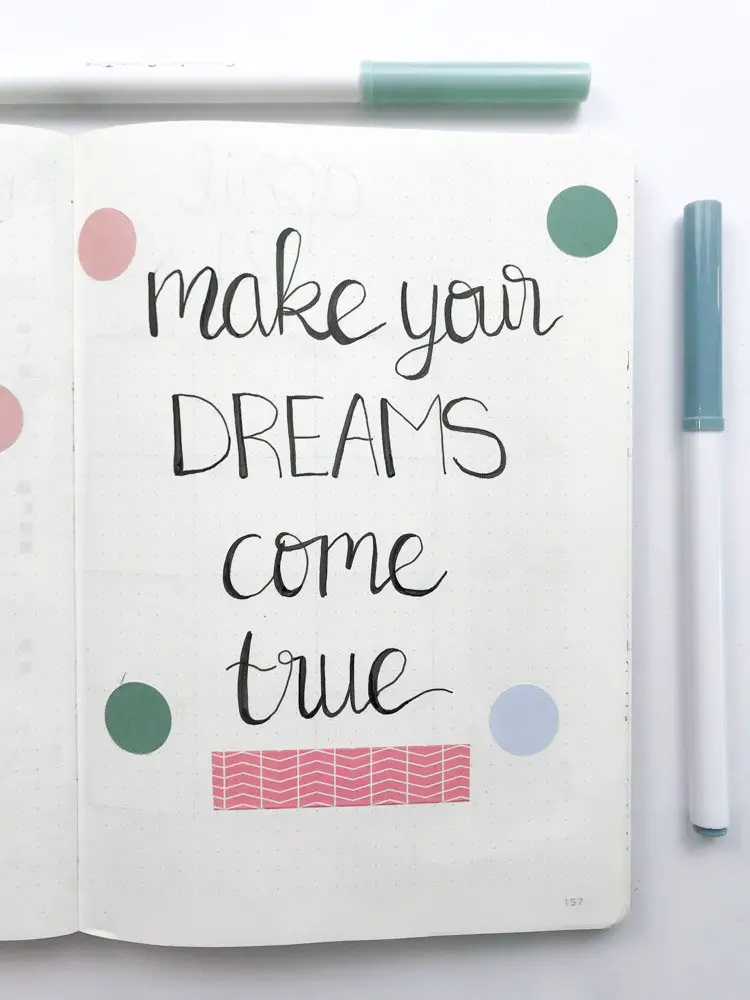 Monthly Calendar
All of the stickers in this month's layout are from Svidia Design, except the pink washi tape, which I found at Dollar Tree! Dollar Tree has really been stepping it up lately, and I found a bunch of cute washi tapes there. I love how the pink, green and blue all look together. It is such a chill, minimal vibe, and I love it.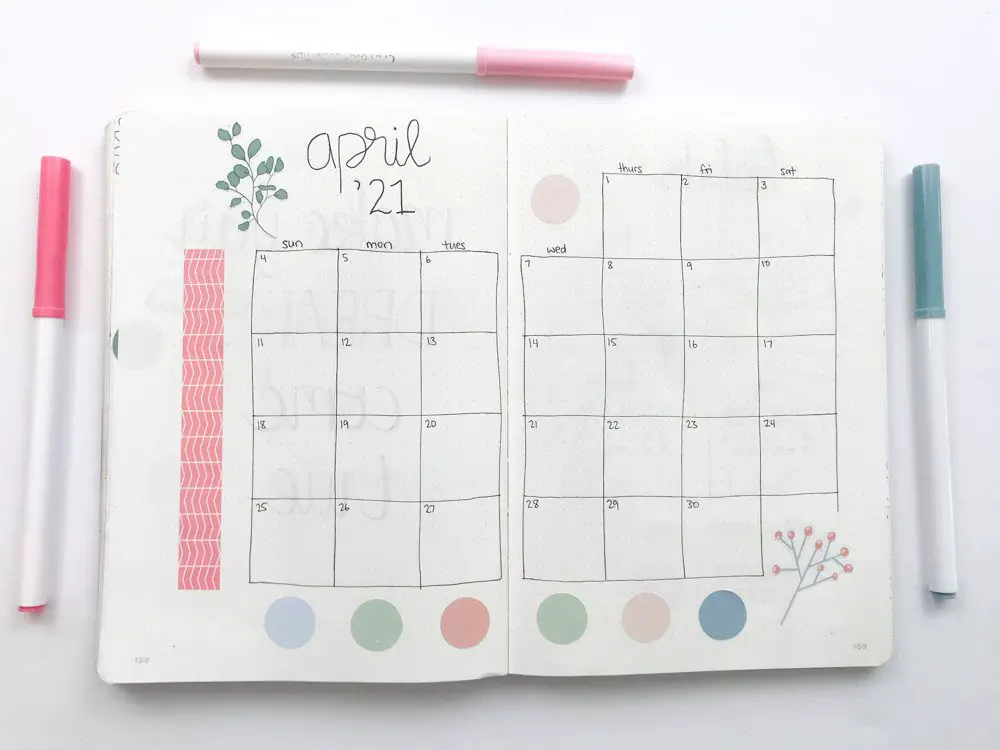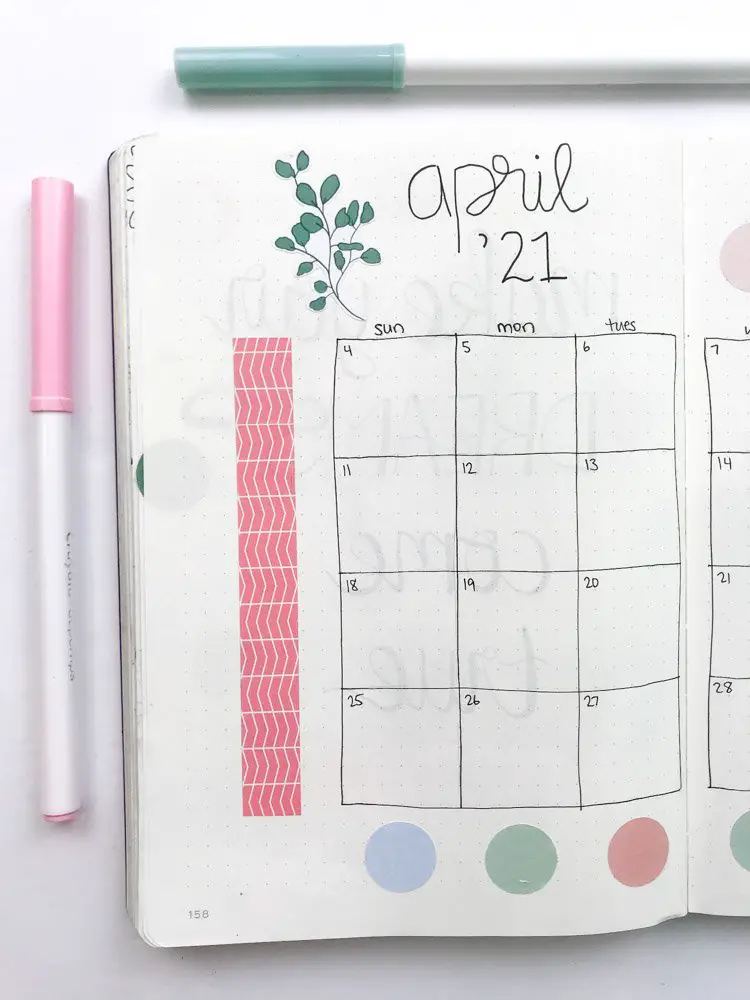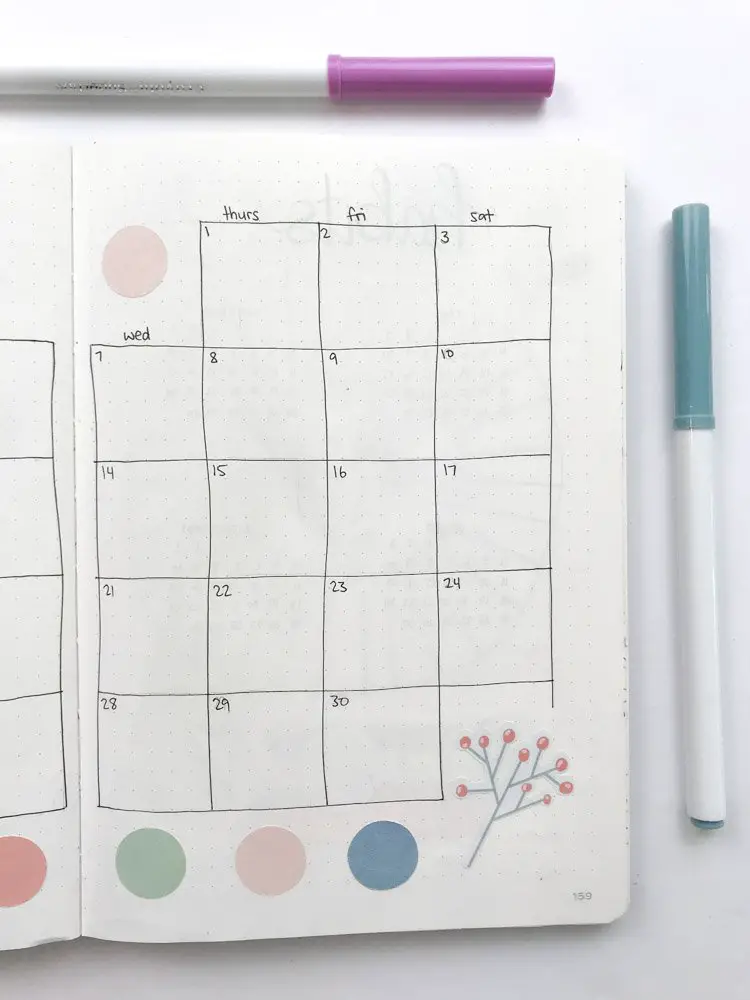 Habit Tracker
My habit tracker is the exact same as last month, but I just love how this page looks with the stickers! This colour scheme is so pretty, and I love the little flower and the leaves.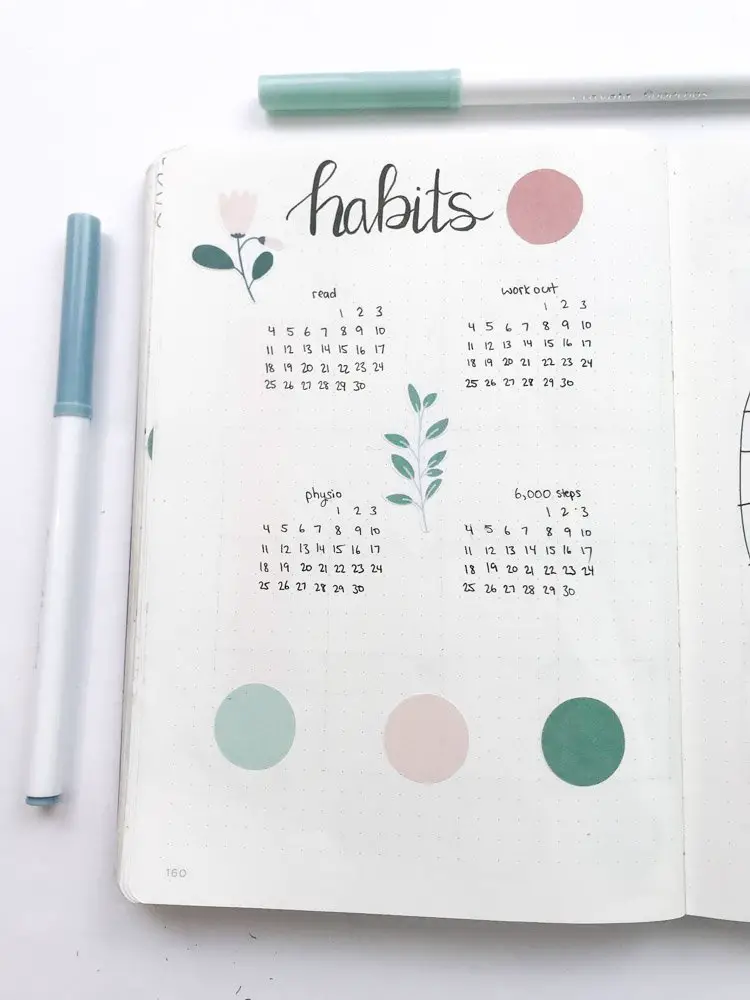 Mood Tracker
To go with the minimal vibe this month, I went freehand with my circular mood tracker. I do have a circle maker that I've used in previous months, but we are not going for perfection this month, and I kind of love it!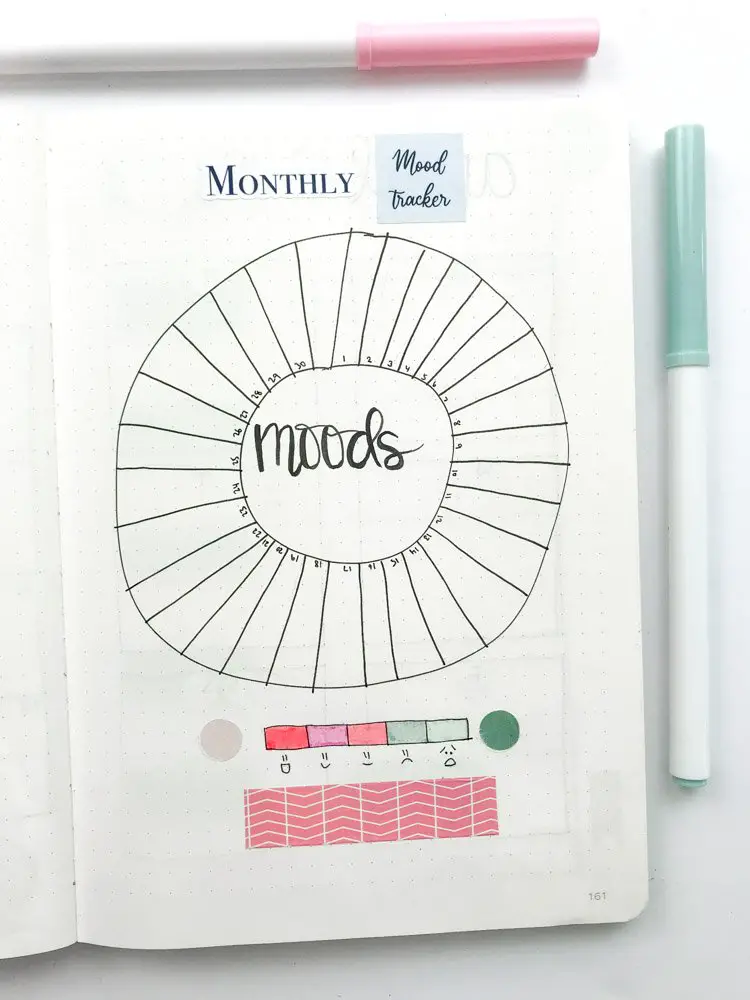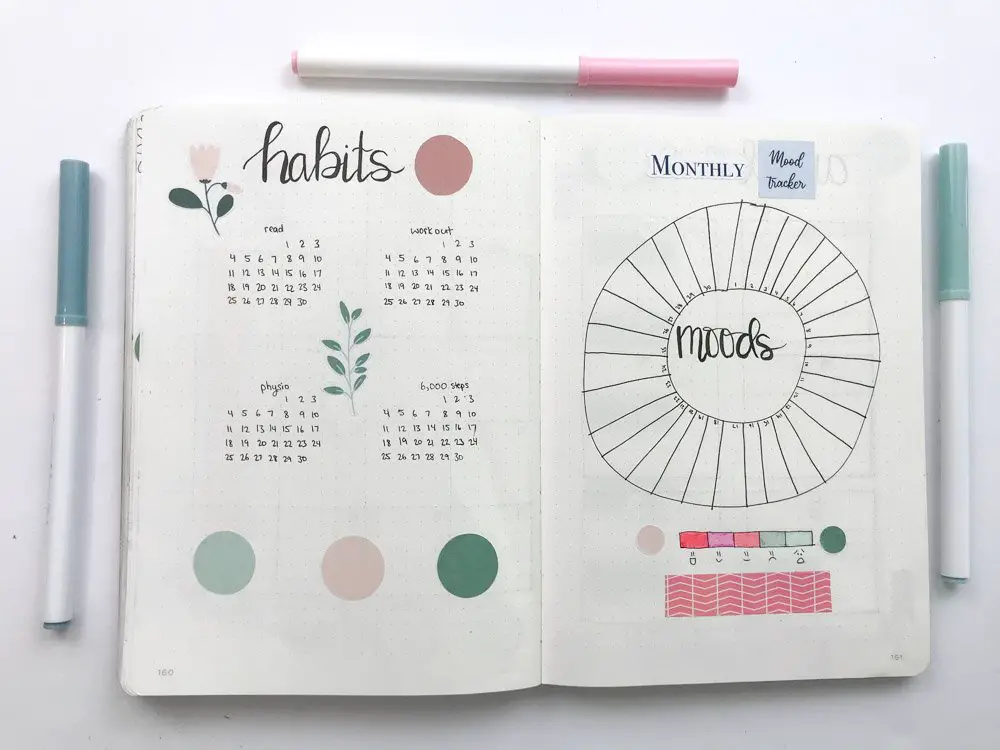 Weekly Layouts
Since I started my bullet journal a little late this month, I just skipped the first week. Below are my three one-page weekly layouts for April. I love how adding pretty stickers takes a simple layout to the next level so quickly!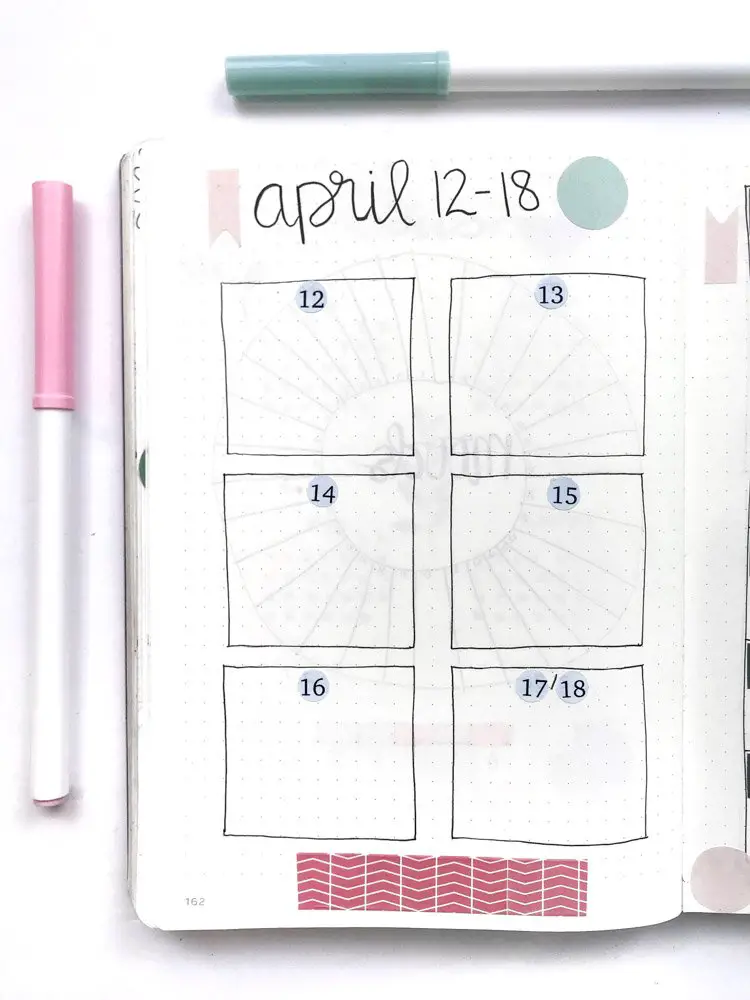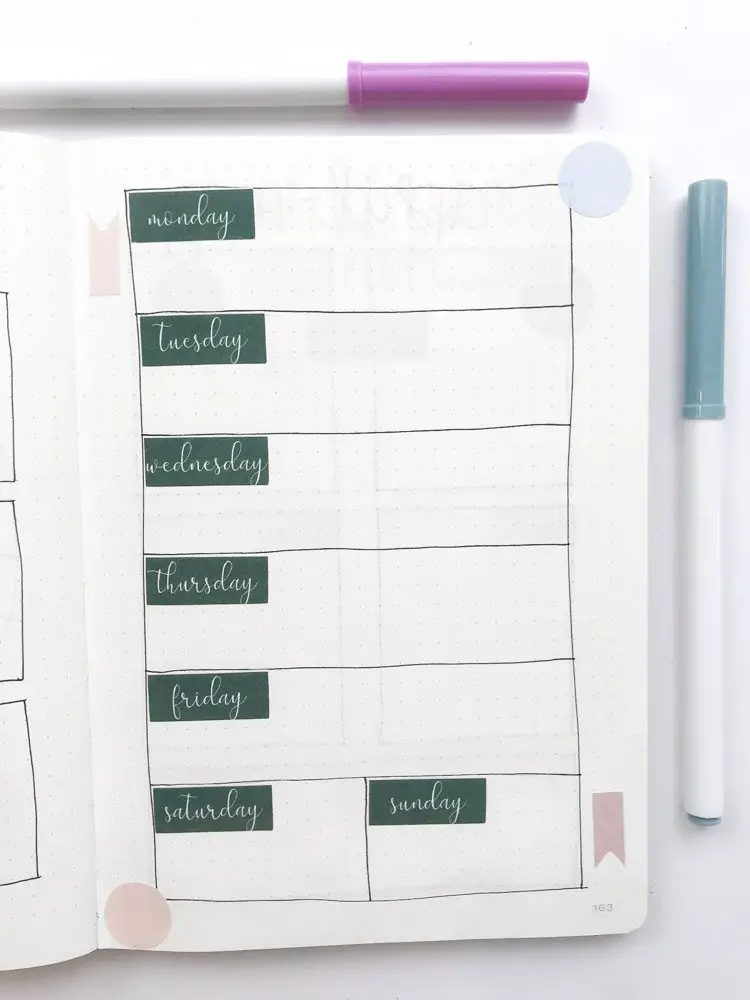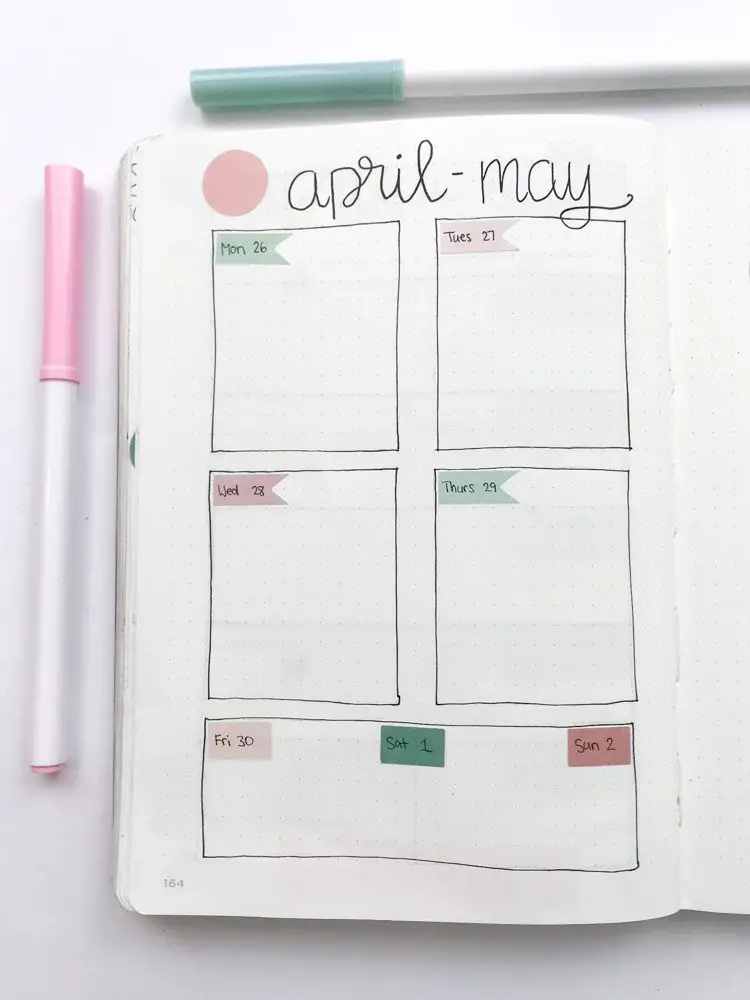 To-Do Page
My last page of the month is a "coming next month" page. I have a lot of fun YouTube collabs coming up in May and June, and I want to make sure I am prepared and know what's coming up. This will be a page where I can write those dates down, along with appointments and anything else I have coming up that I don't want to forget.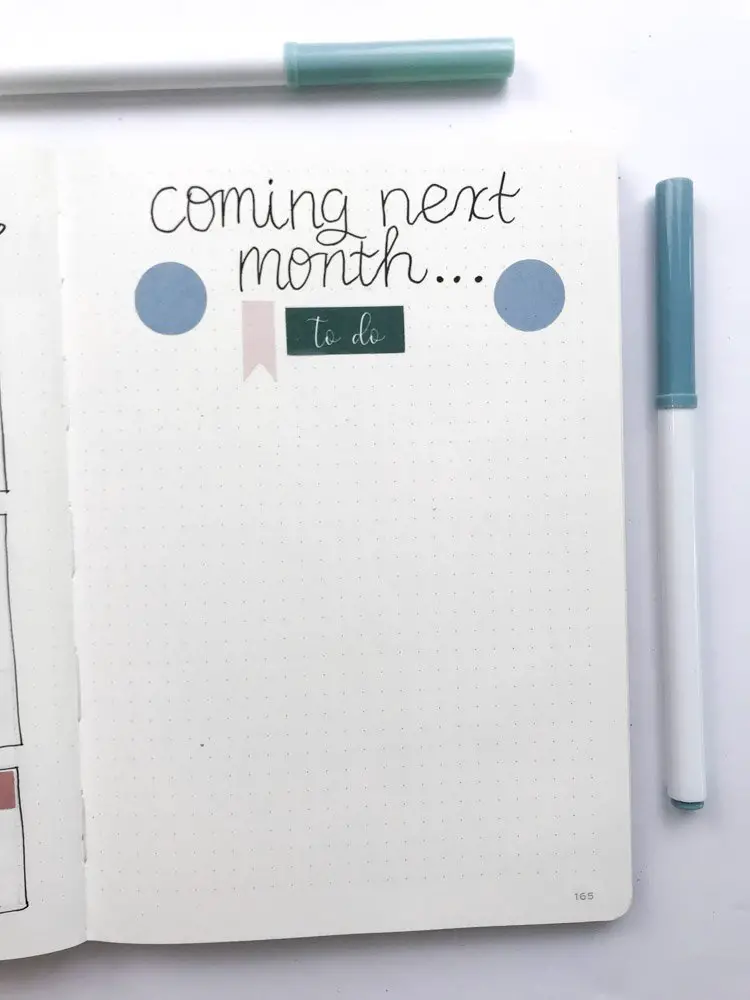 Thank you for reading this easy minimal bullet journal setup for April!
In need of some more bullet journal inspiration? Check out these posts:
March Bullet Journal Setup: Daisy Theme
February Bullet Journal Setup: Cherry Blossom Theme
January Bullet Journal Setup: Polaroid Camera Theme
How I Set Up My Bullet Journal for 2021
Follow Me!
Instagram | Pinterest | Twitter | Facebook | TikTok | YouTube
xo,
Andrea