In my last post, I shared three easy Dollar Tree home decor DIYs for Valentine's Day. Today, I am sharing a fun heart-shaped pom pom wreath! This DIY Dollar Tree Valentine's Day wreath is super cute, and so easy to make. All you need is a heart-shaped wire wreath form from Dollar Tree and some yarn. I will be showing you how I make my own pom poms without a pom pom maker.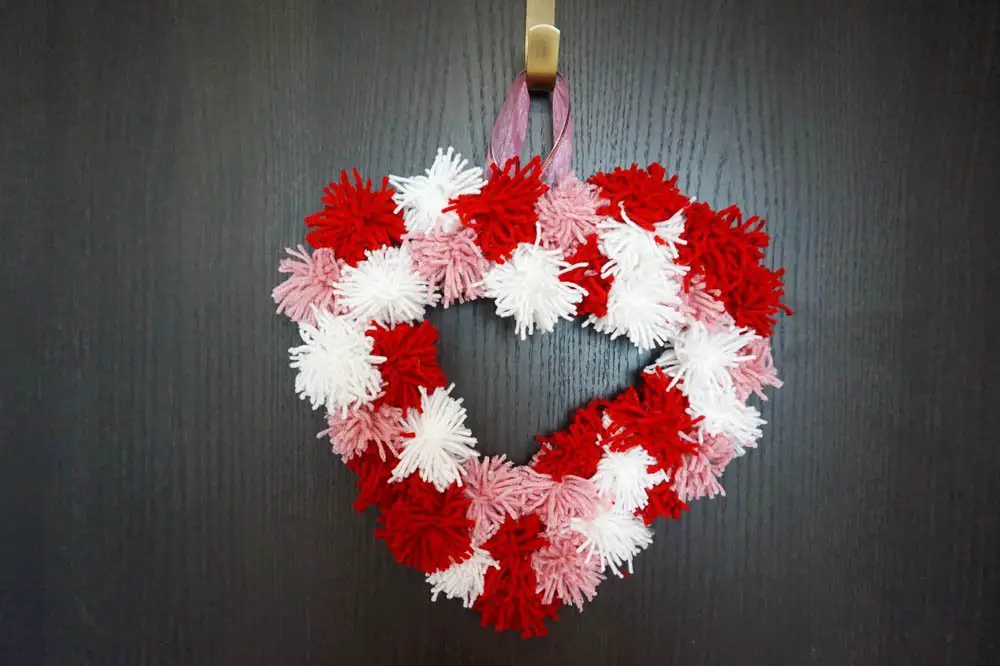 Watch the Video
Get the in-depth tutorial on how to make this super cute DIY pom pom wreath for Valentine's Day on my YouTube channel!
Supplies
Heart-shaped wire wreath form
Red, white and pink yarn
Hot glue gun + glue
Scissors
Ribbon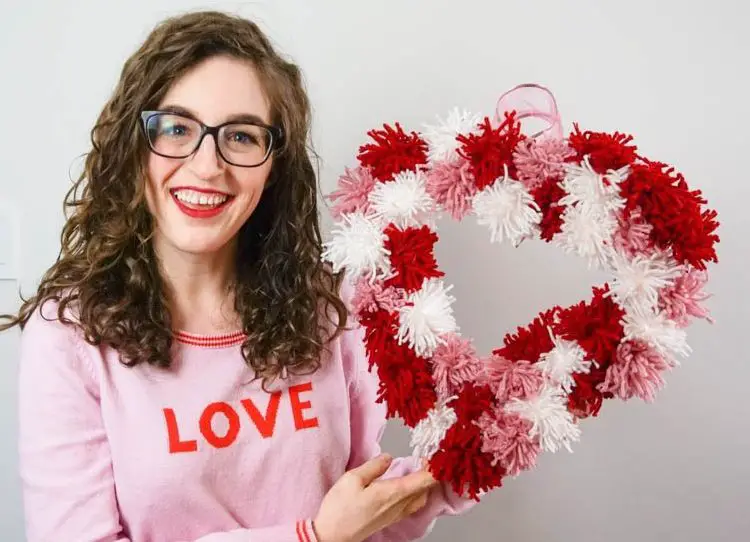 Steps
To make the pom poms, wrap yarn around four of your fingers until you get a good amount on your hand. The more yarn you wrap around your fingers, the larger your pom pom will be.
Once you have the amount of yarn you want for the pom pom, cut off the end of the yarn and slide it off your fingers.
Cut off another piece of yarn, long enough to wrap around the section of yarn you had wrapped around your fingers.
Tie that piece of yarn around the middle.
Cut through the loops of the yarn on both sides to make the pom pom, then trim off the ends as needed.
Once you have all the pom poms made, arrange them on the wreath.
Glue all the pom poms in place.
Cut off a piece of ribbon and form it into a loop, then glue it onto the back of the wreath.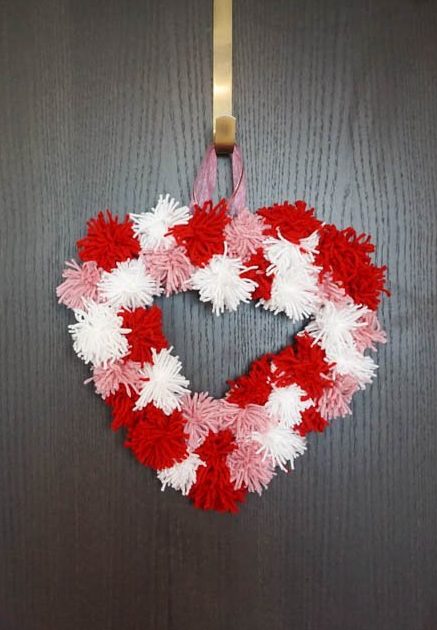 Thank you so much for reading this post on making a DIY Dollar Tree Valentine's Day wreath! I had so much fun making this Valentine's pom pom wreath, and I love how it turned out. This is so easy to recreate, whether you have a pom pom maker, or if you want to make all the pom poms by hand like I did!
If you do make this wreath, please tag me on Instagram; I would love to see your creations.
Want some more Dollar Tree Valentine's Day DIY inspiration? Check out my last post, where I shared three easy Valentine's Day DIY home decor crafts.
Follow Me!
Instagram | Pinterest | Twitter | Facebook | TikTok | YouTube
xo,
Andrea