Fall is such a beautiful time of year. I love how all the trees change colour, and the air starts getting crisp! I recently started making DIY videos on YouTube, and I am finally sharing them on the blog! Today's post is all about making two beautiful DIY dollar store fall wreaths. Both of these wreaths are made only with supplies from the dollar store, and they are super easy to make!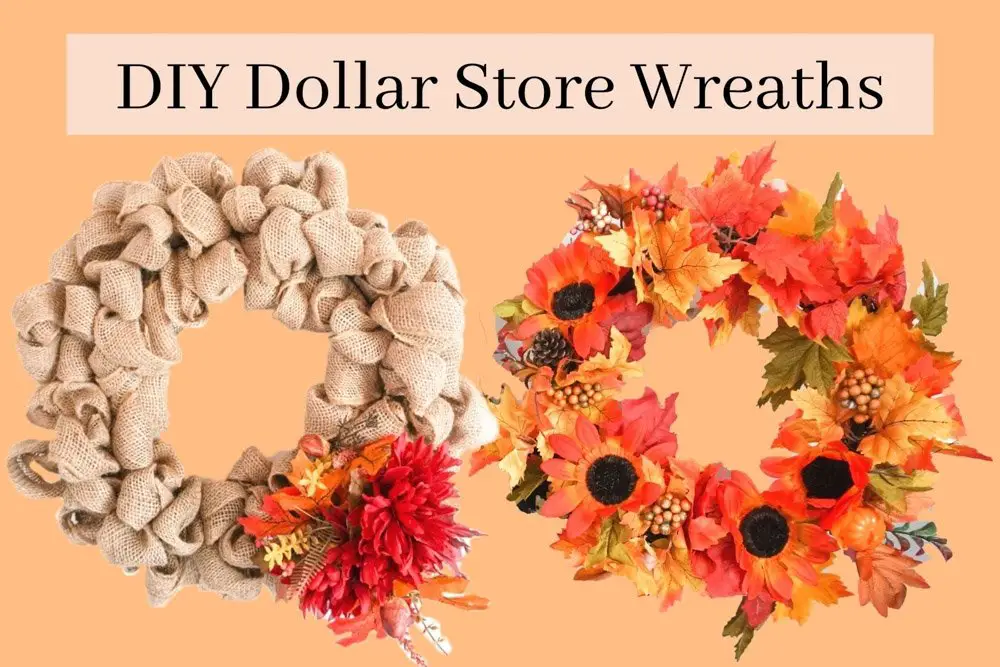 Watch the video below! I would love if you would subscribe to my channel for DIY, organization and bullet journaling content.
DIY Dollar Store Fall Wreaths
Wreath #1: Fall Leaves
Supplies:
grapevine wreath
leaves and flowers from the dollar store
wire cutters
Method:
Using wire cutters, cut off the leaves and flowers from the bunches.
Poke the flowers and leaves into the wreath
Arrange everything how you want it to look, and you're done!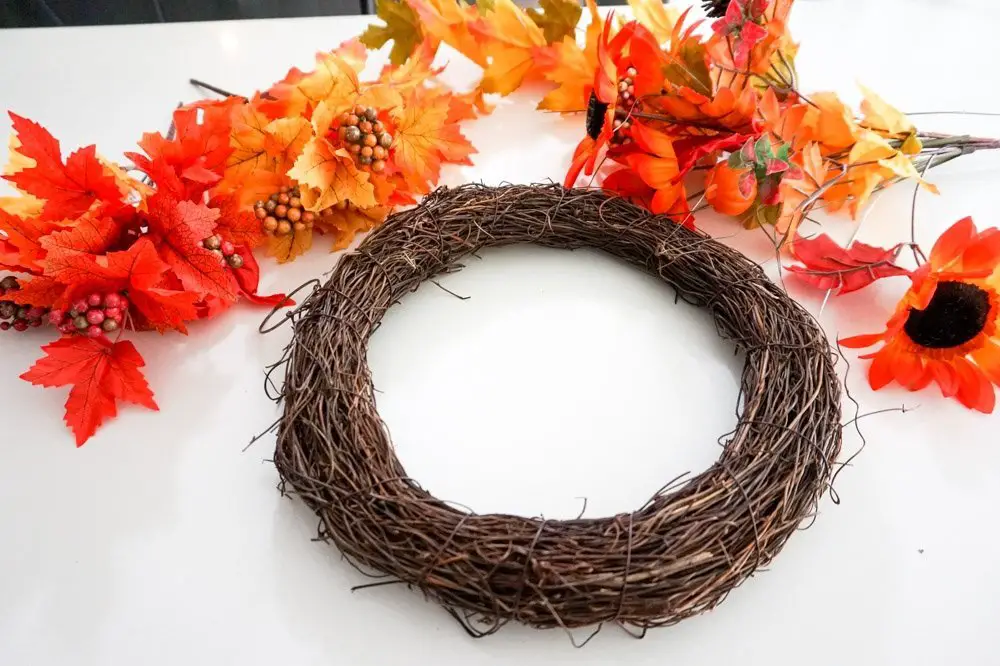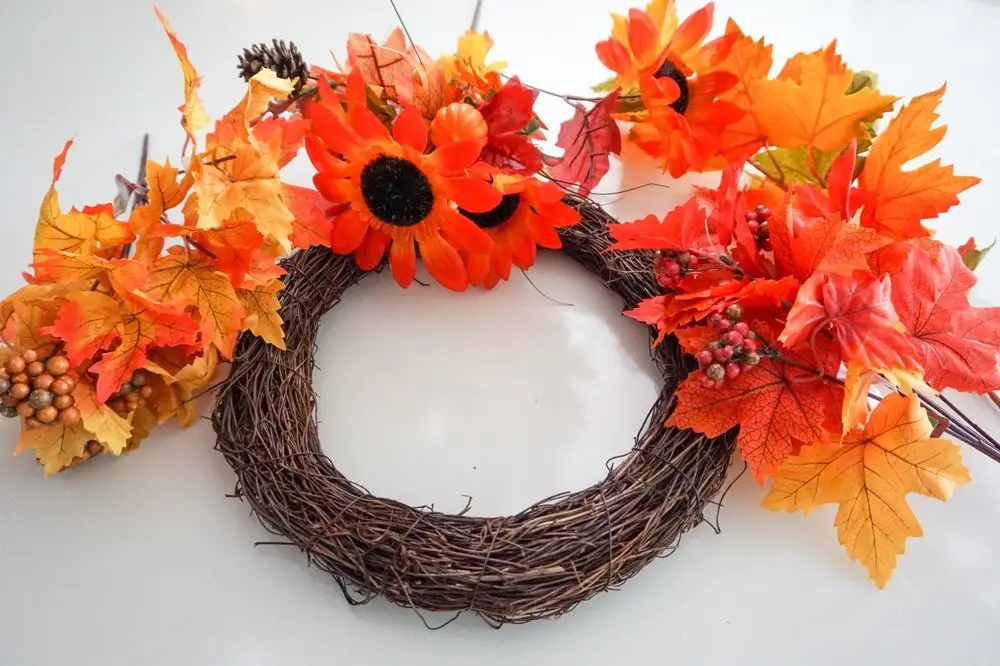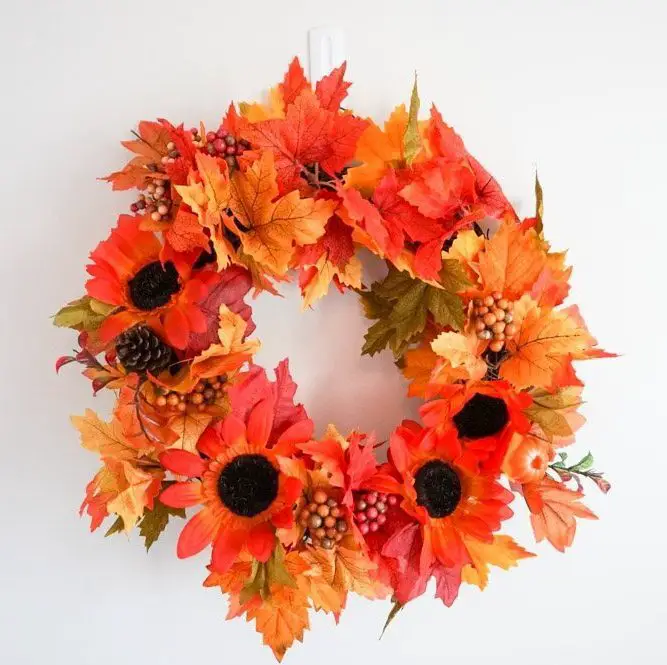 Wreath #2: Burlap
Supplies:
circular wire frame
burlap garland (I used almost two rolls, 5 inches by 10 yards each)
bouquet of fake flowers
floral wire
jute cord (or anything you can use to tie flowers with)
Method:
Fold the end of a roll of burlap in half, then fold it down a couple of inches, then fold it in half again. For more details on this method, check out my YouTube video tutorial.
Tie the end of the roll of burlap onto a bottom ring of the wire frame using floral wire.
Push some burlap through the bottom section of the frame, then proceed to push burlap through each section, starting from the bottom, then going to the top each time.
Tie the burlap to the wire wreath when you reach the end.
If you are using a bouquet of fake flowers, poke the stem of the flowers. through the second ring and tie it to the frame using jute, or any other type of cord.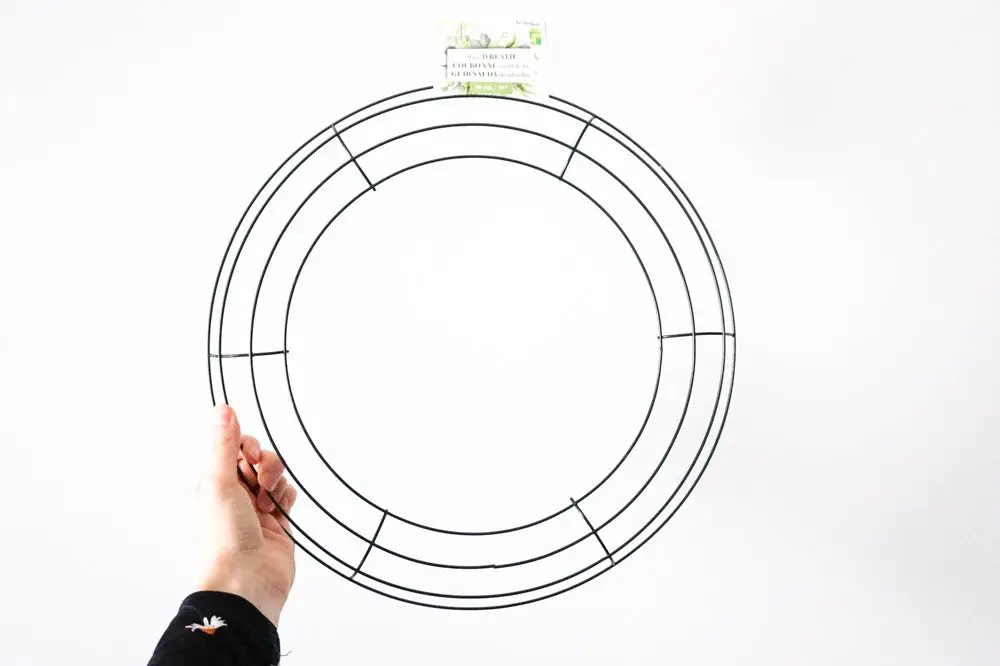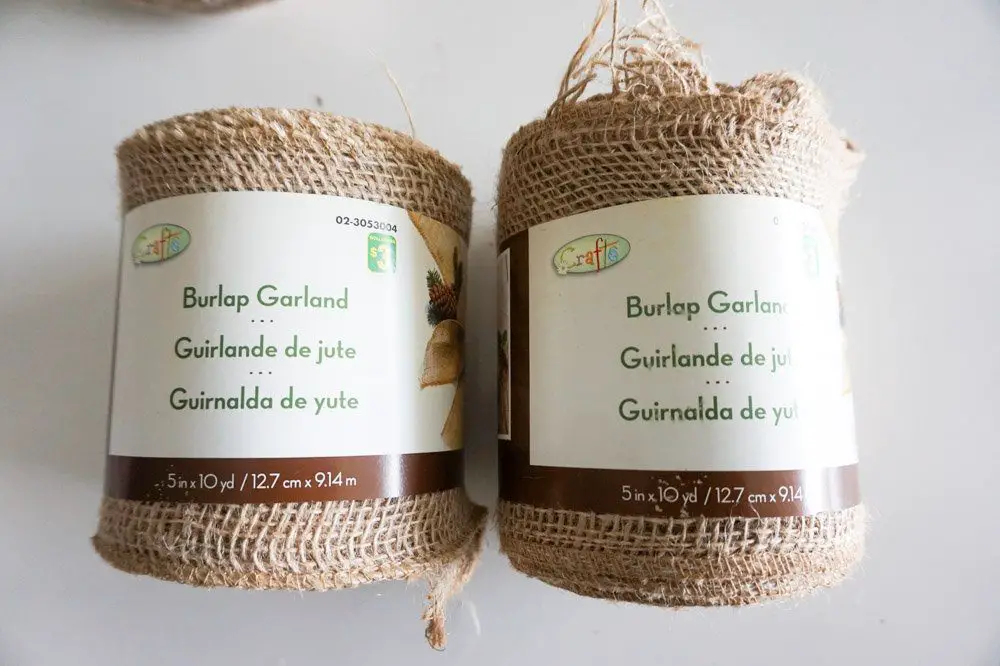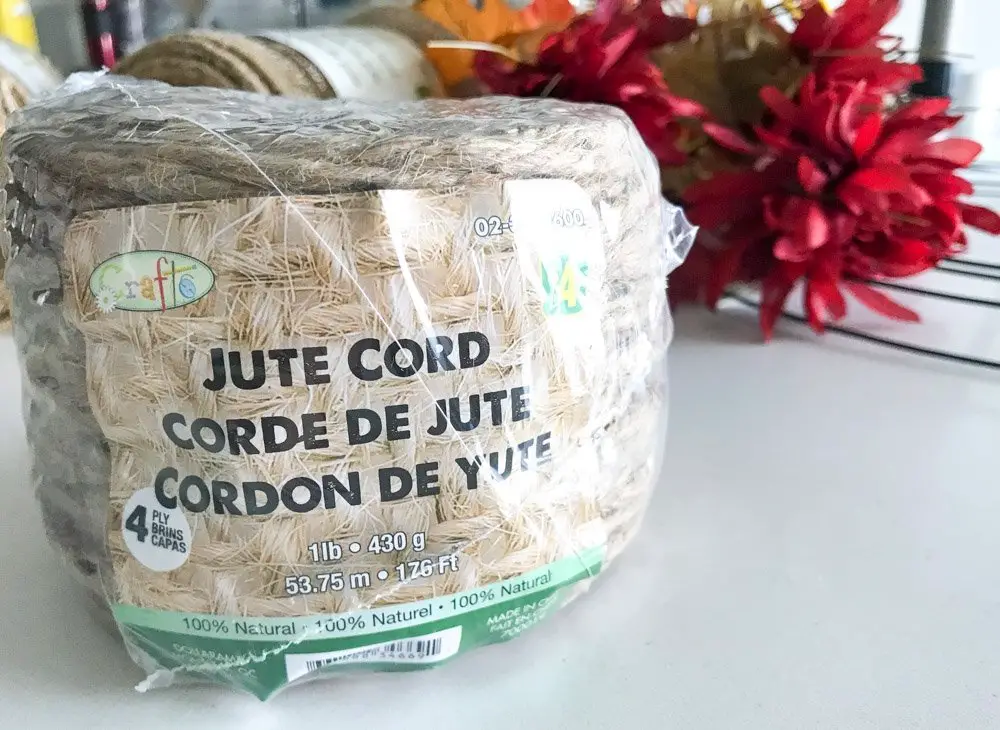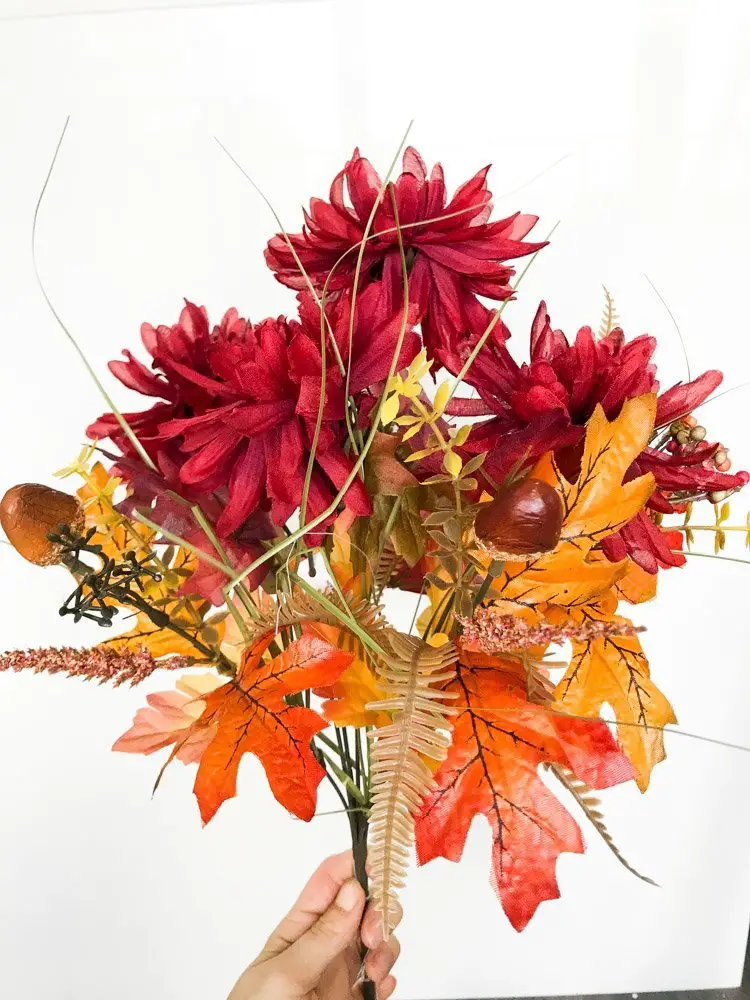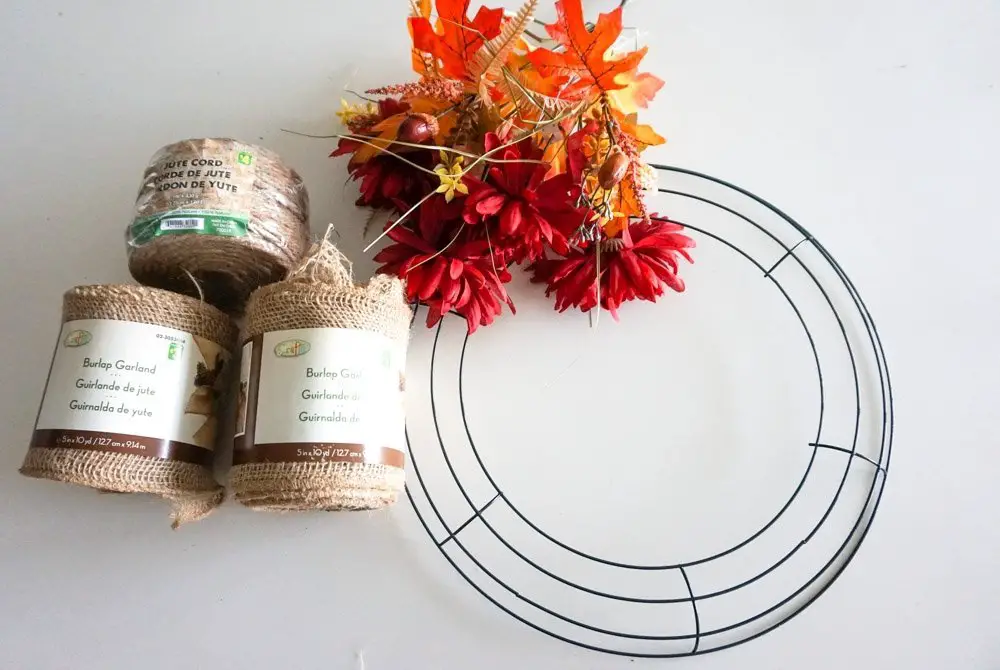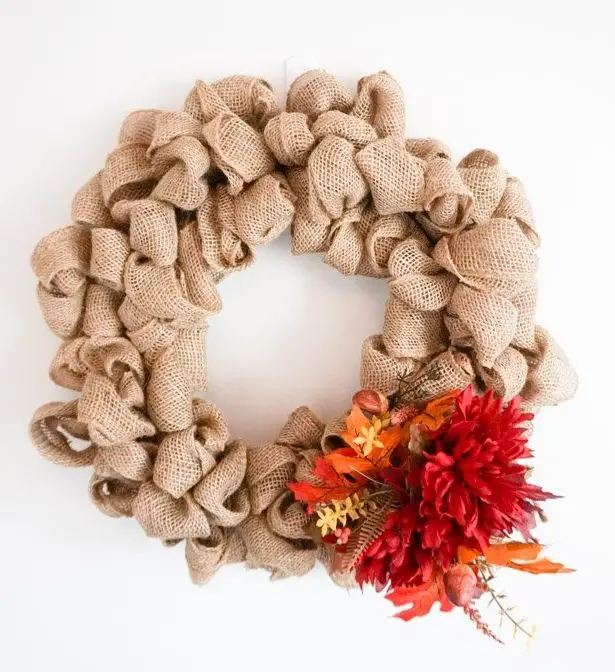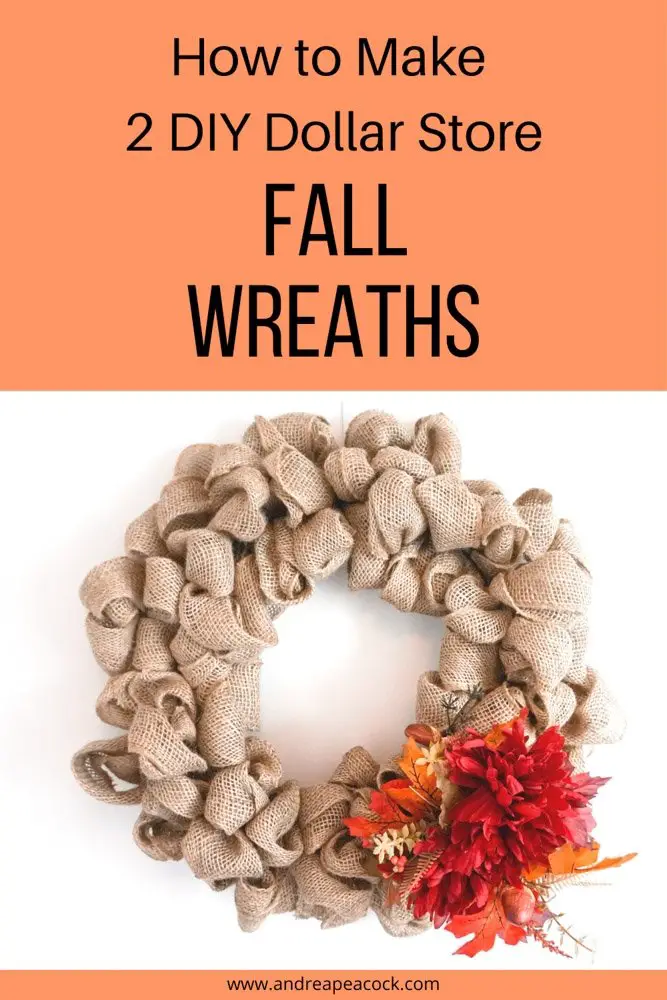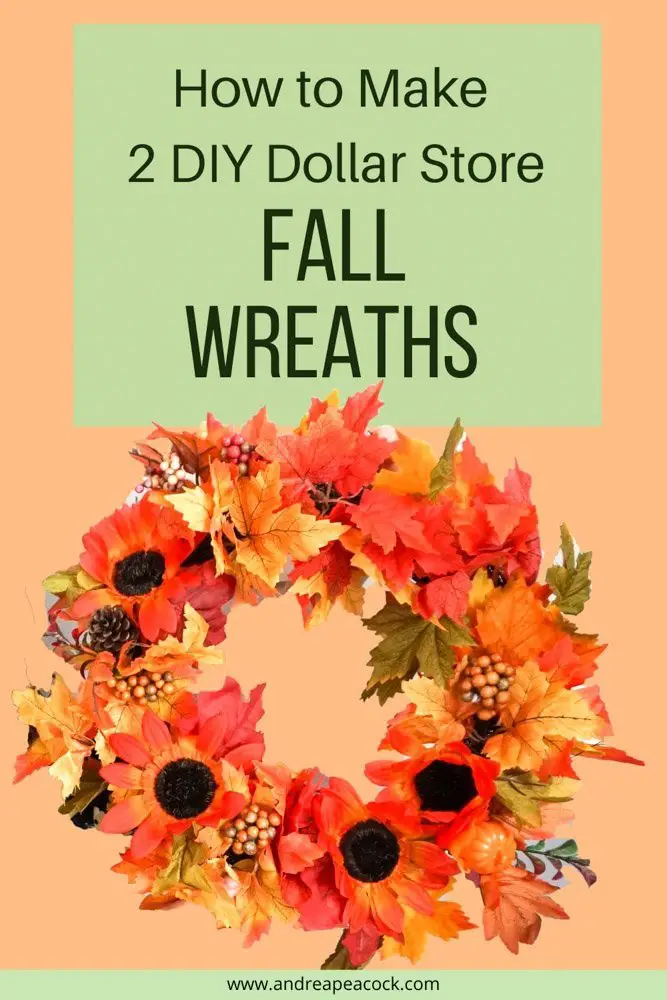 Thank you for reading this post all about making two DIY dollar store fall wreaths!
Check out these posts next:
October Bullet Journal Setup: Fall Theme
September Bullet Journal Setup: Honeybee Theme
How to Set Up a Minimalist Bullet Journal for Beginners
Follow Me!
Instagram | Pinterest | Twitter | Facebook | TikTok | YouTube
xo,
Andrea