Colourful murals and street art bring cities to life, and Calgary is no exception. Calgary, Alberta has so many beautiful, colourful murals, and they are so easy to find. I only had a few hours to check out some of them this past spring when I was in Calgary, and I found so many good ones! This post covers nine photo locations, several of which have many murals in one place. Keep reading for a guide to some of Calgary's most Instagram-worthy murals!
117 15 Ave SW
Artist Rhys Douglas Farrell painted this orange, black, blue and purple abstract mural.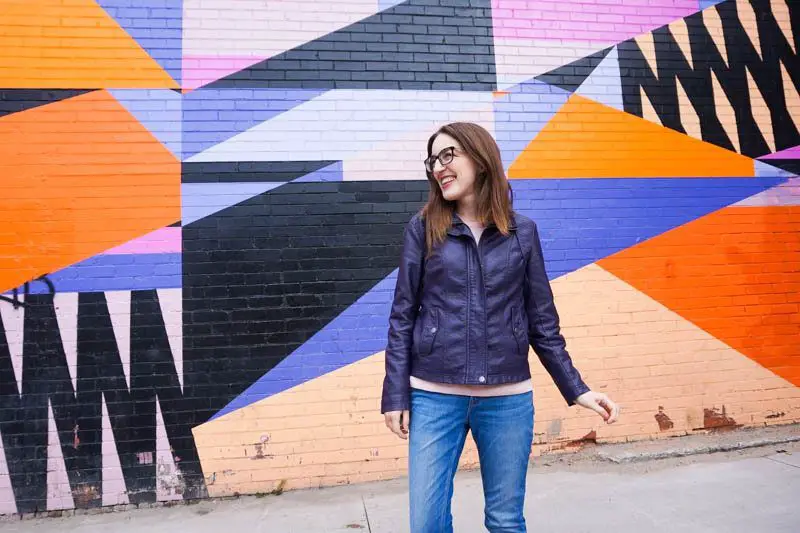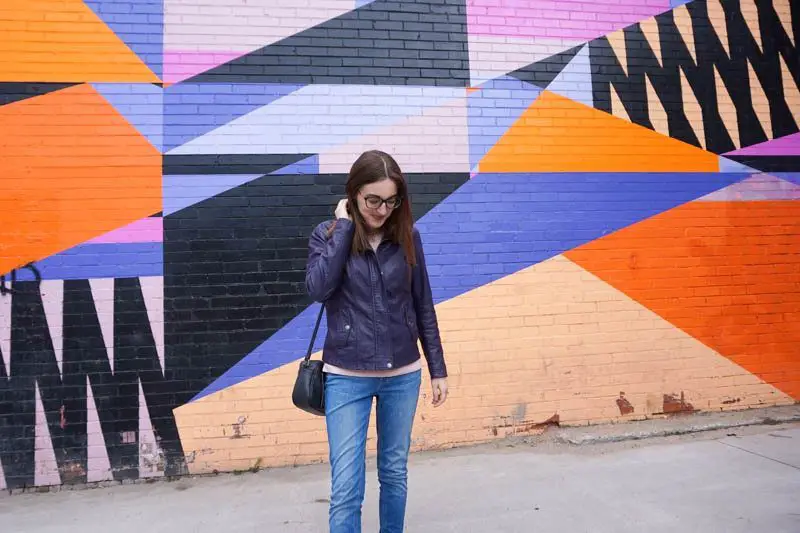 1503 4 St SW
Artist Nelson Garcia created this mural, Dances with Wolves, which features ballet dancers and goldfish.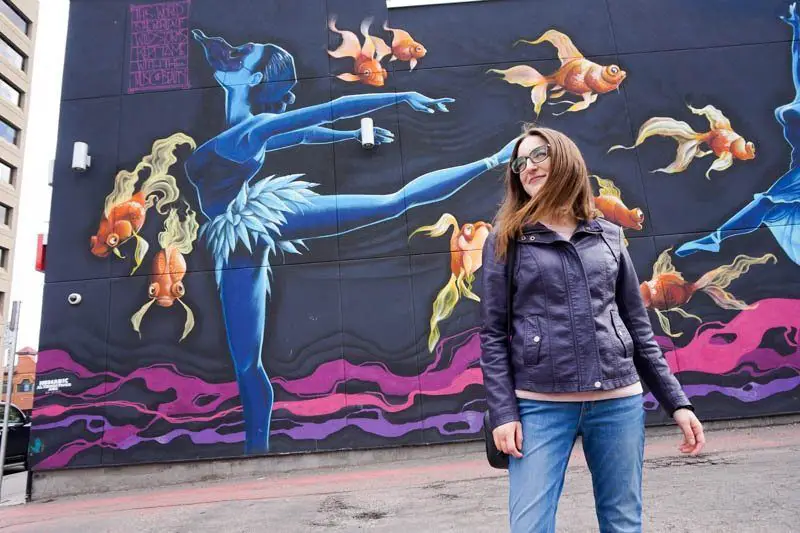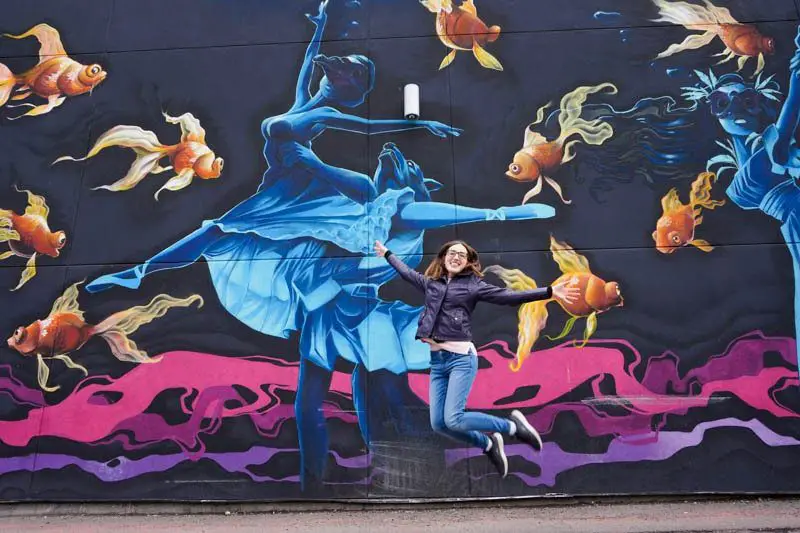 1409 4 St SW
Artist James Wyper painted this colourful mural, After the Flood.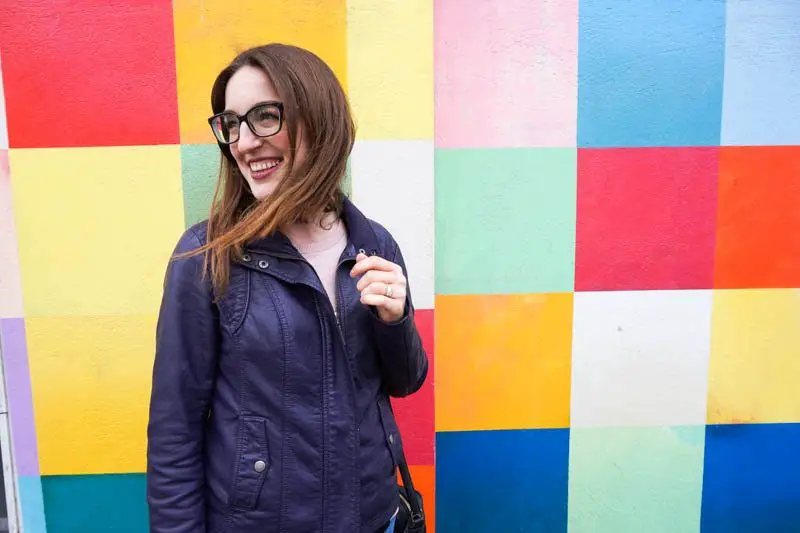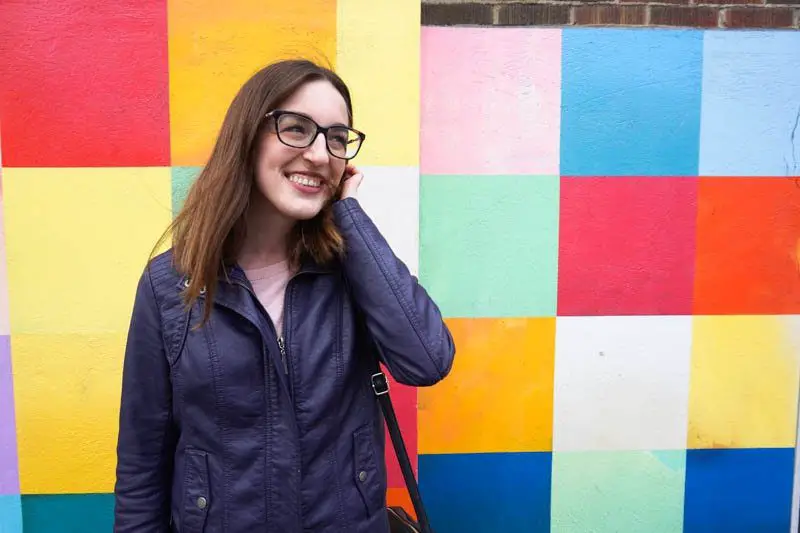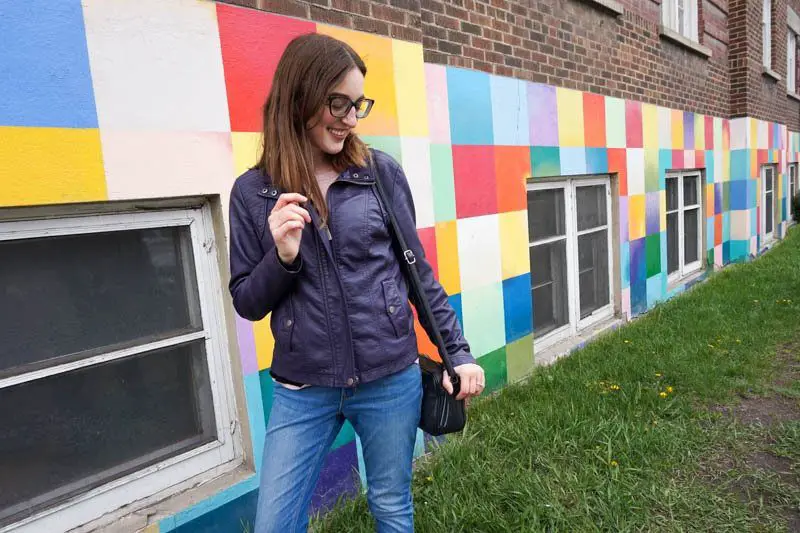 1403 4 St SW
This black textured wall is on the outside of the Lindt building. Snap a photo and get some chocolate at the same time!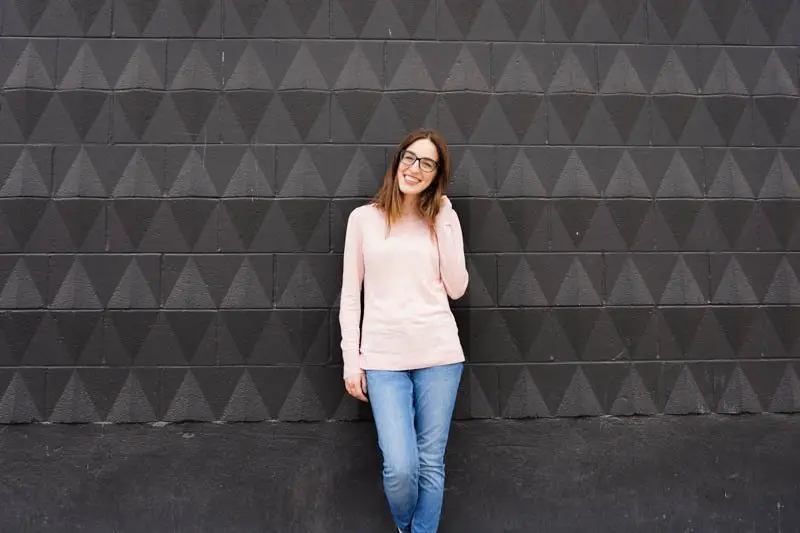 1103 7 St SW
Ilana Pichon painted this mural of blue mountains for the 2018 Beltline Urban Murals Project.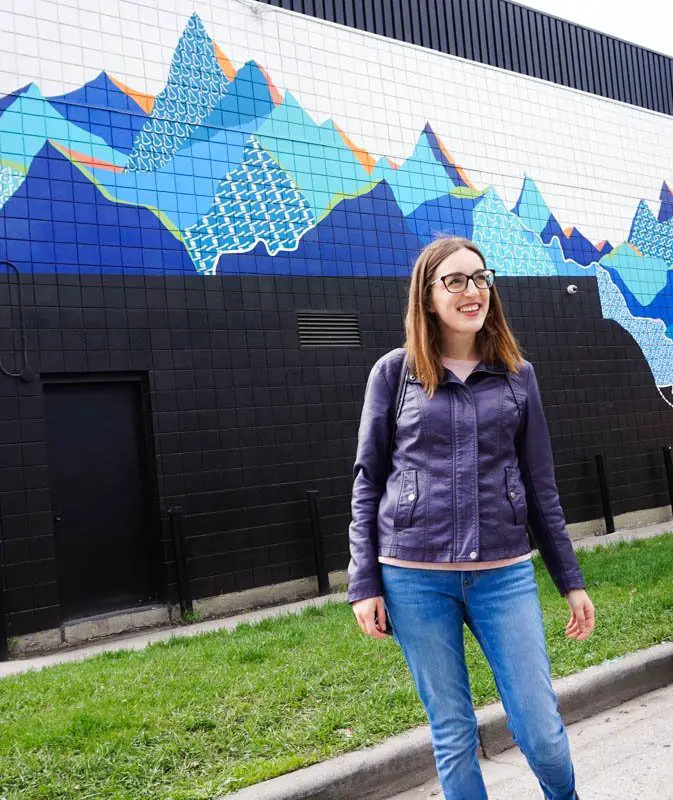 802 11 Ave SW
Artist Mateusz Naperialski painted this blue, orange and white mural featuring a wolf for the 2017 Beltline Urban Murals Project.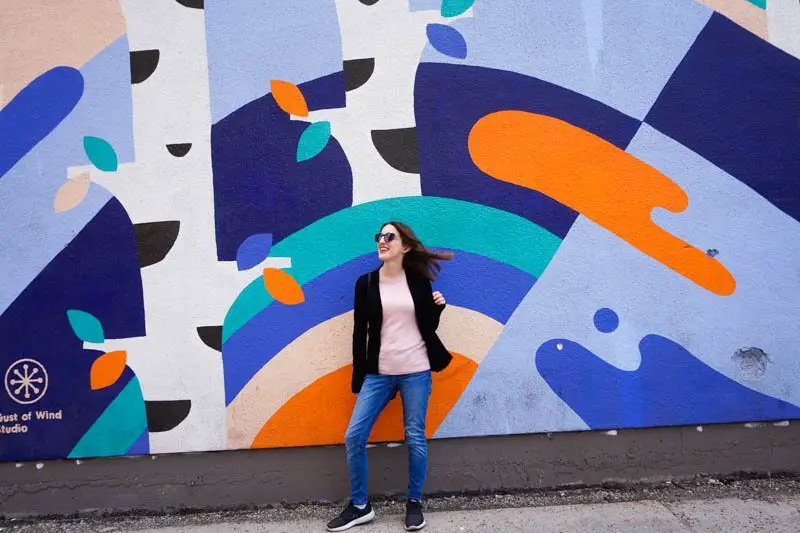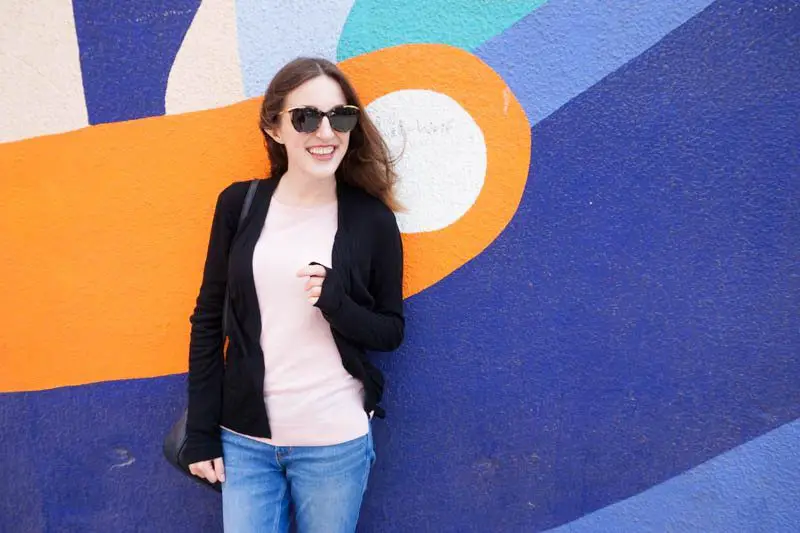 321 61 Ave SW
This is what I would call the mural jackpot! The following photos are part of a mural along the outside wall of Staples. It was painted by artist Dan Bergeron in 2016. Even though these are all part of the same mural, each section is so unique and colourful.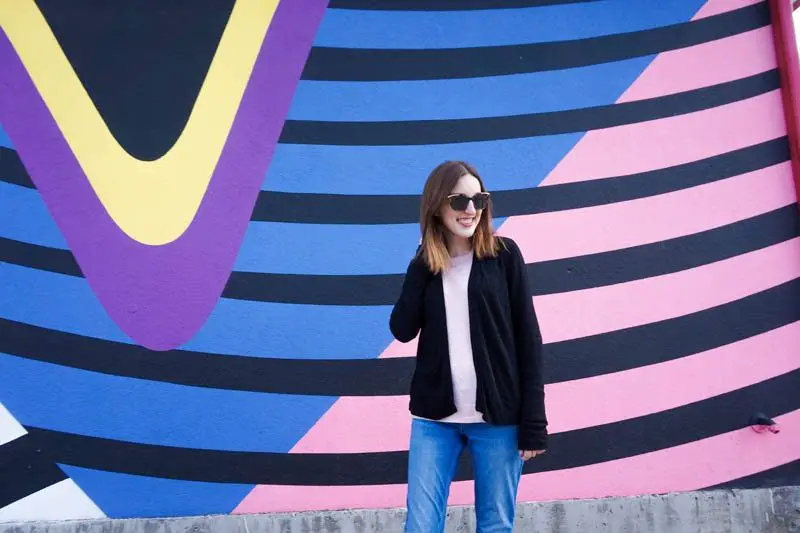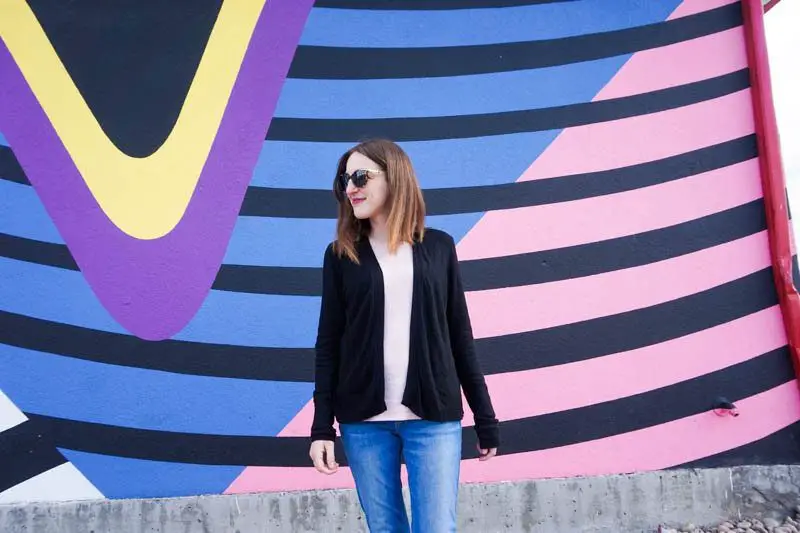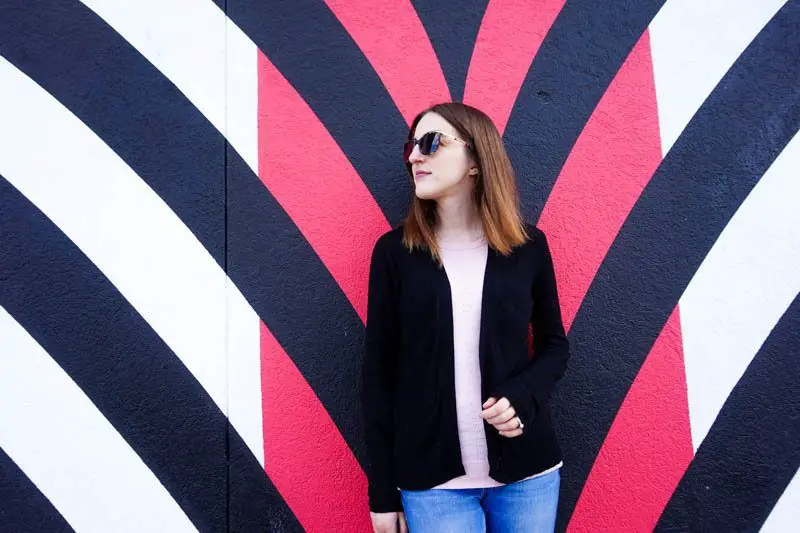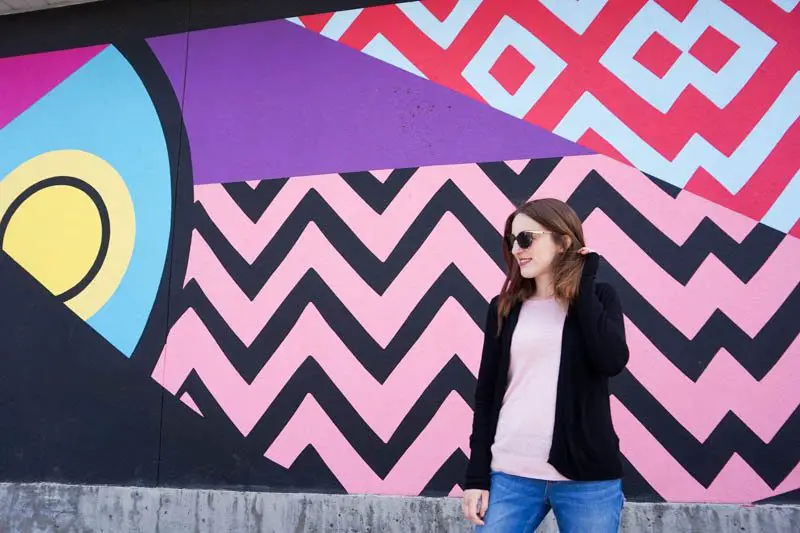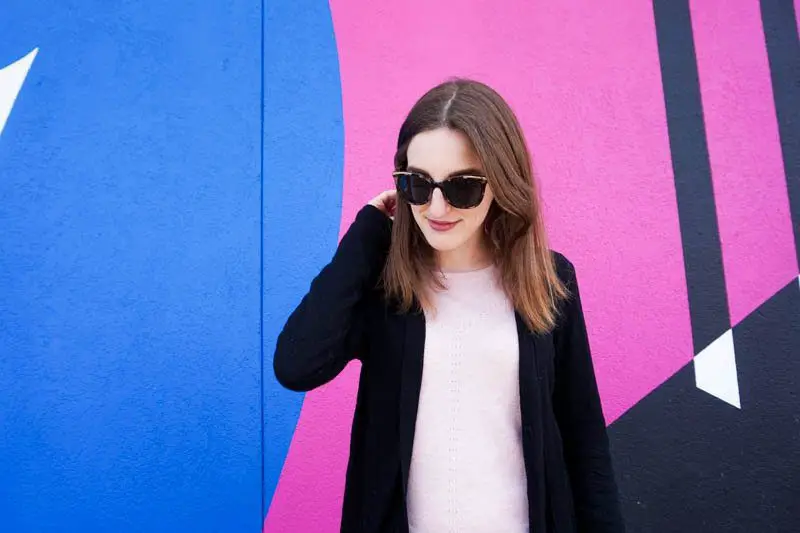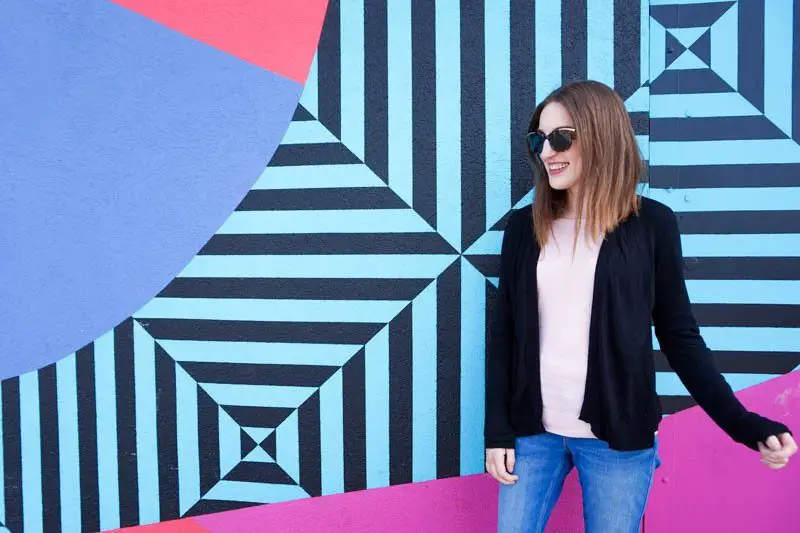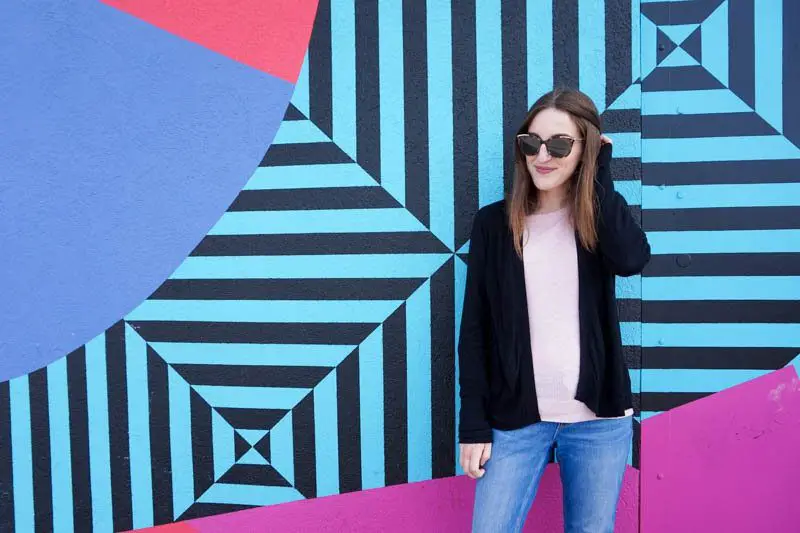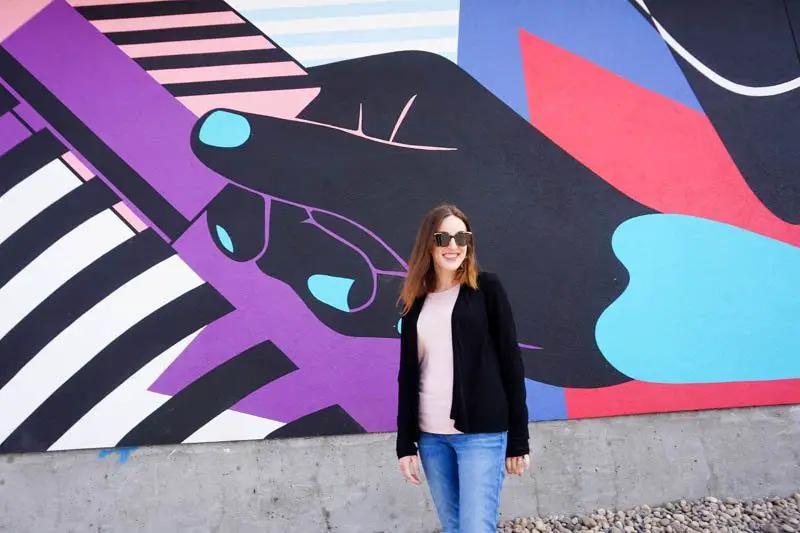 1020 2 Ave NW
This area is filled with several shipping containers that have been painted. ContainR, as it's called, is Calgary's first art park.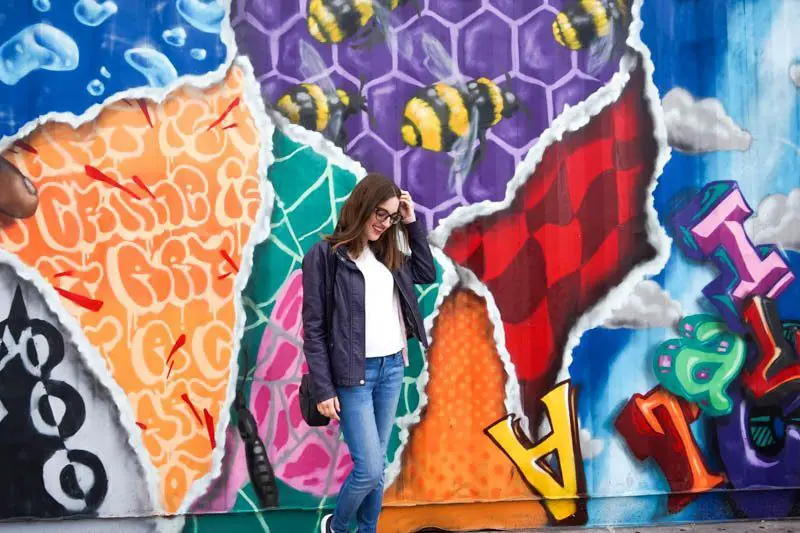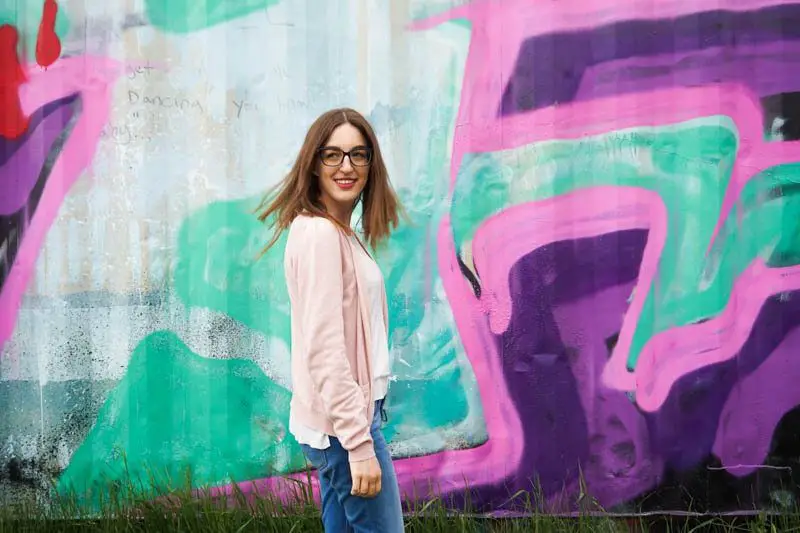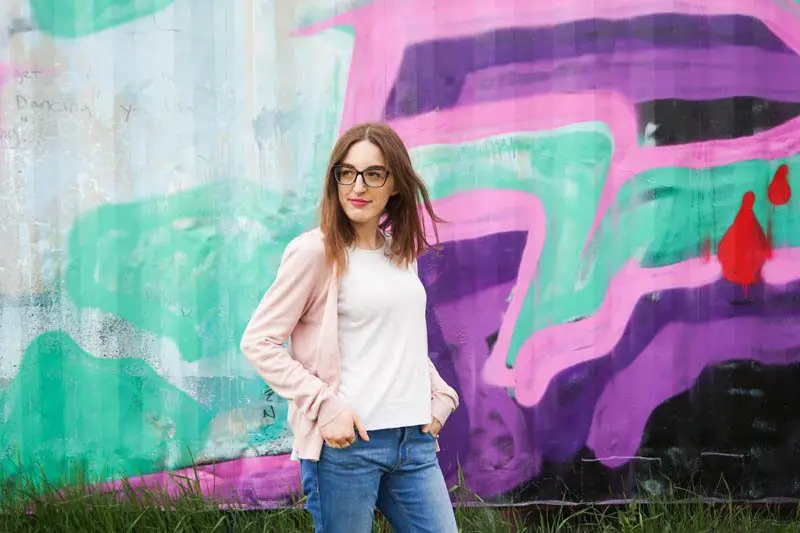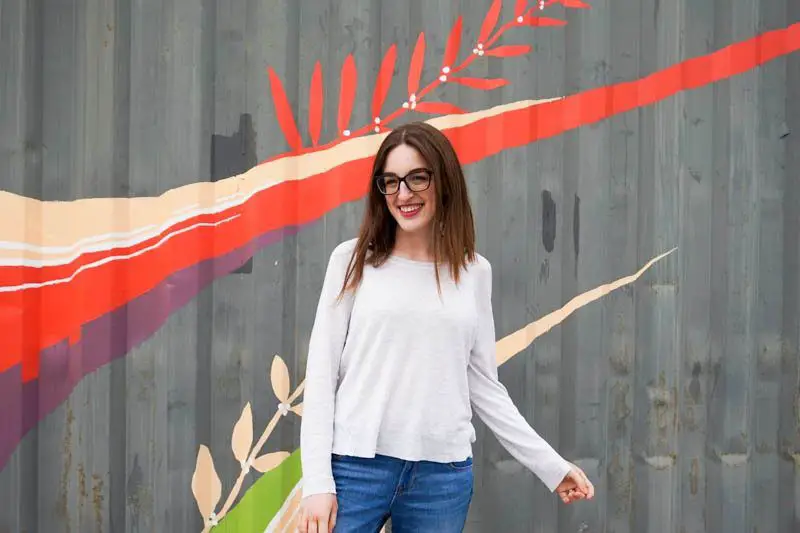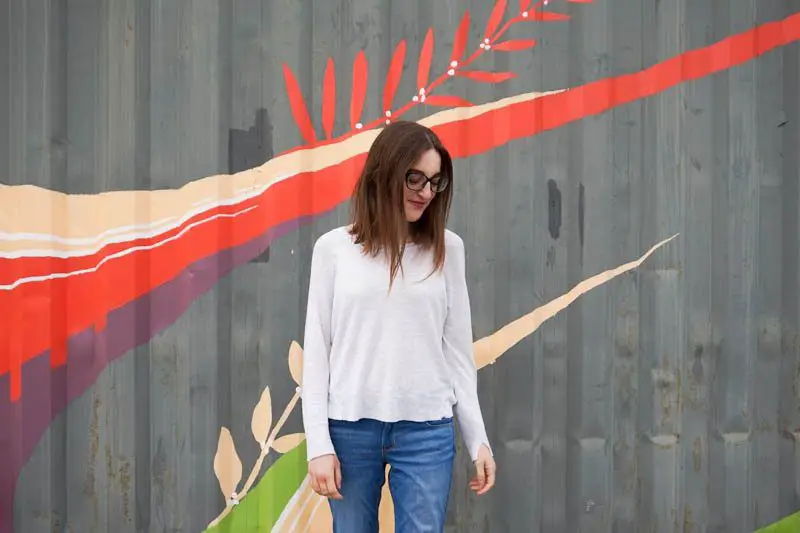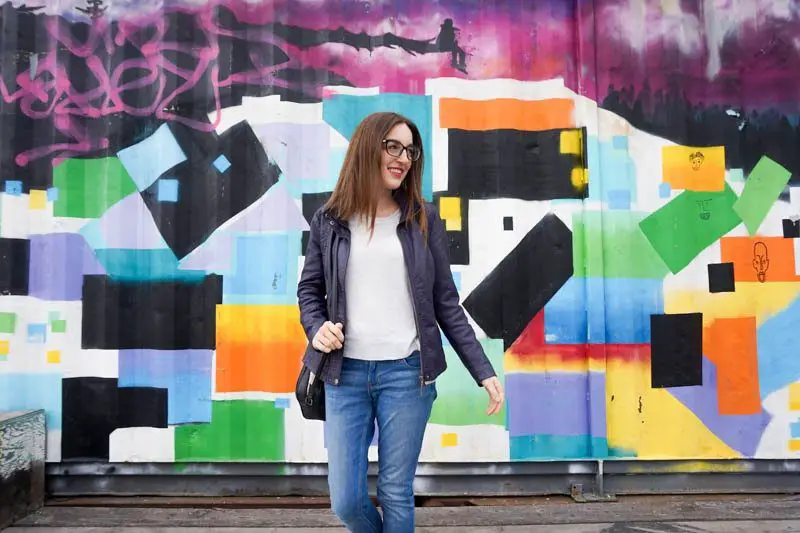 4 St. SE and 9 Ave SE
The following photos are from the 4 St. SE underpass. This is another spot in Calgary that has so many amazing murals all in one place. There is so much to see here, including a bird, giant lips, trees, a butterfly, colourful geometric shapes and more. These pieces were painted by artist Michelle Hoogveld.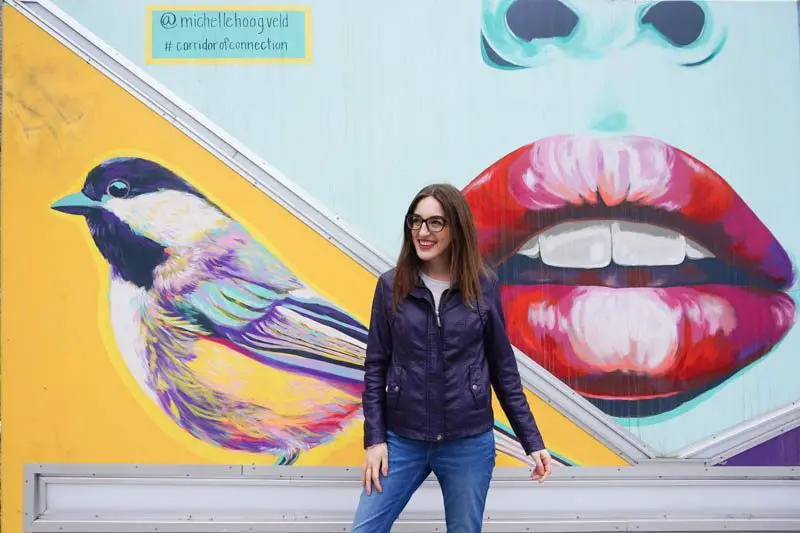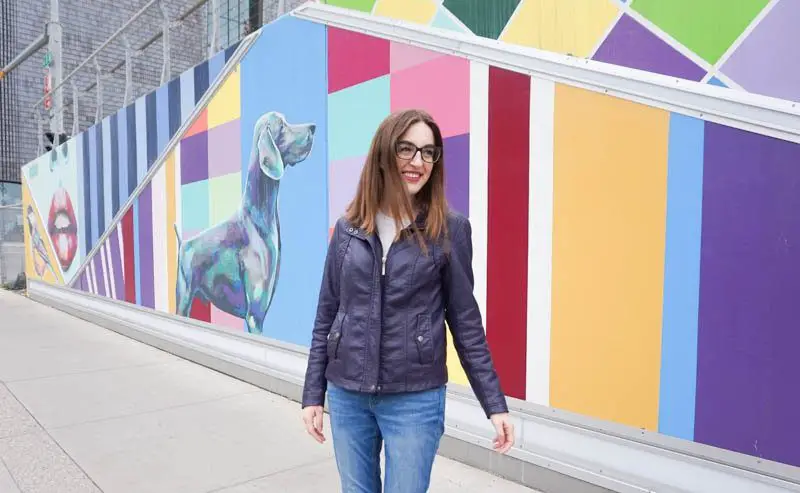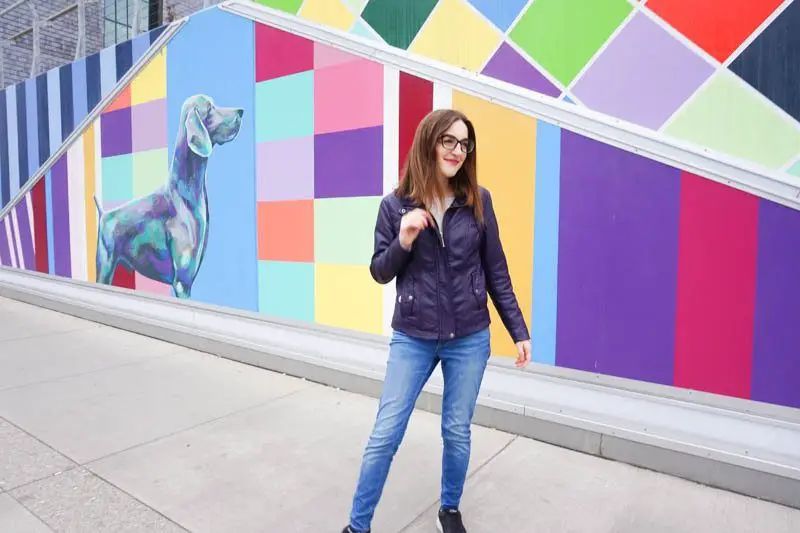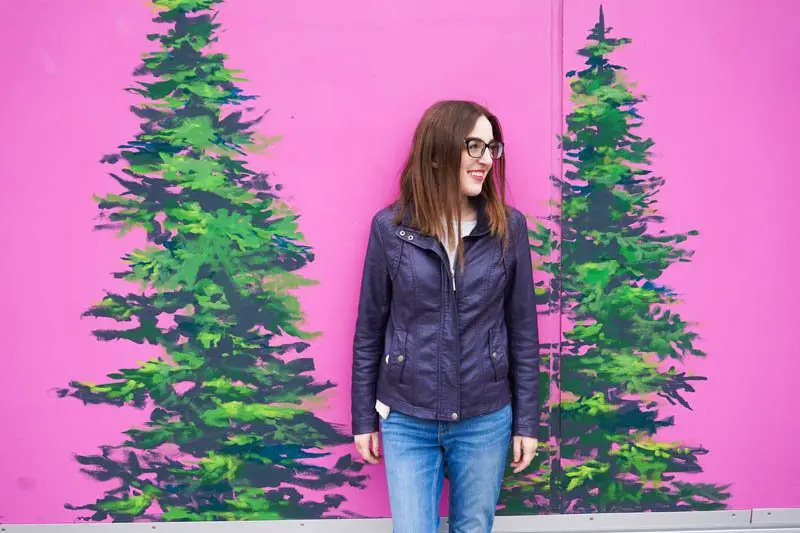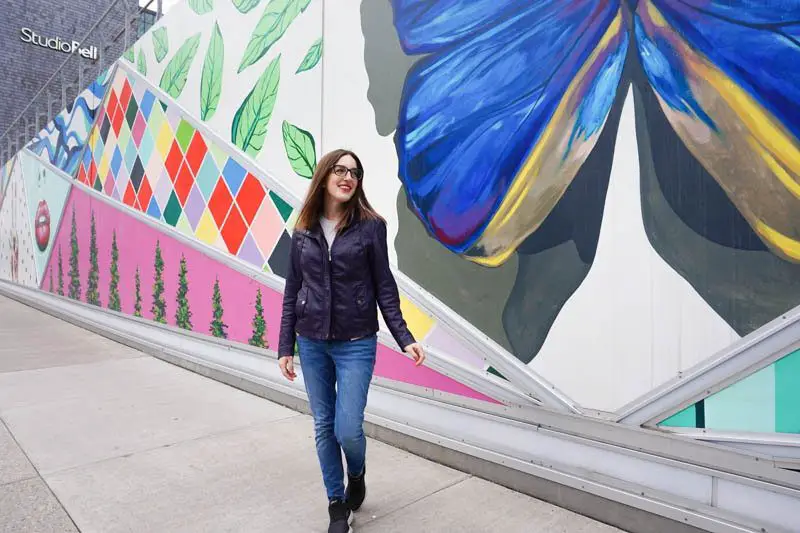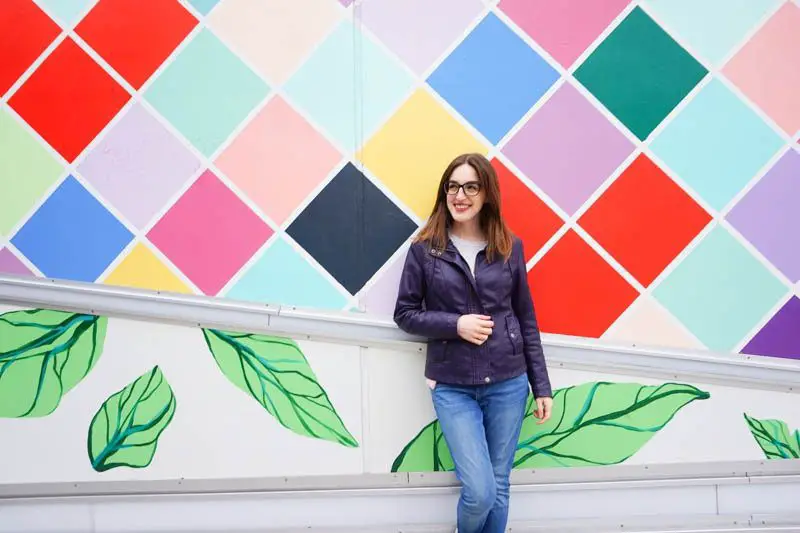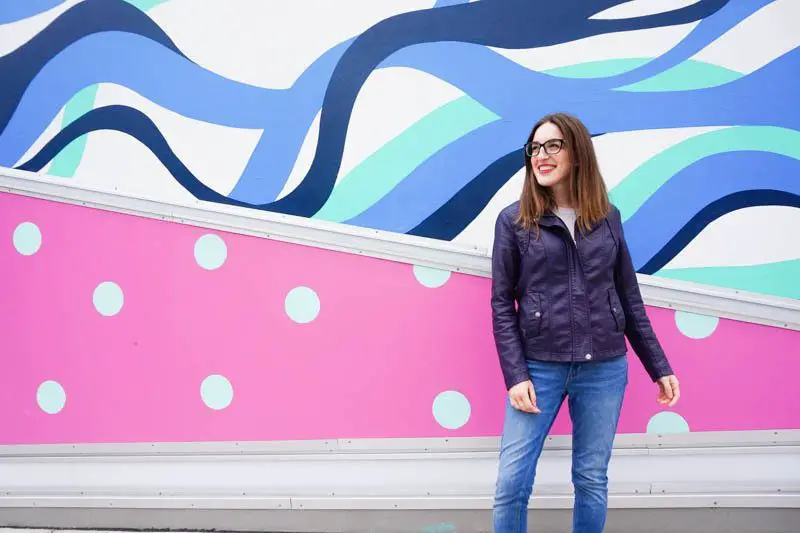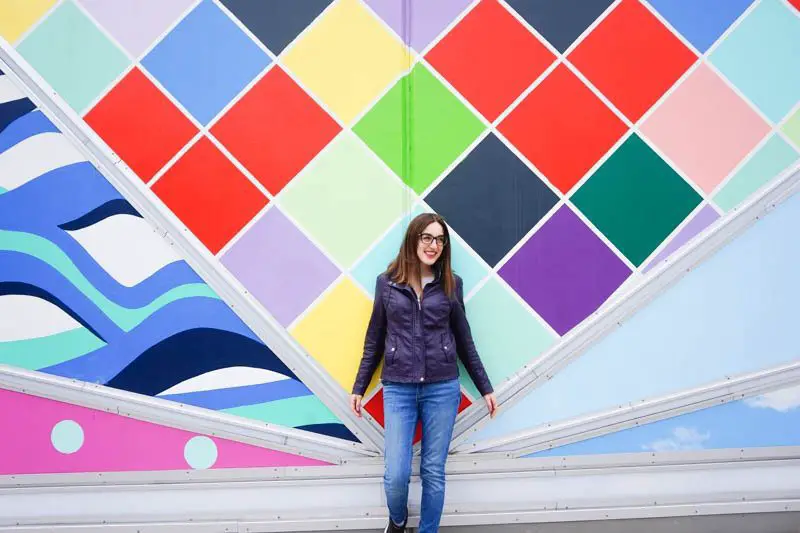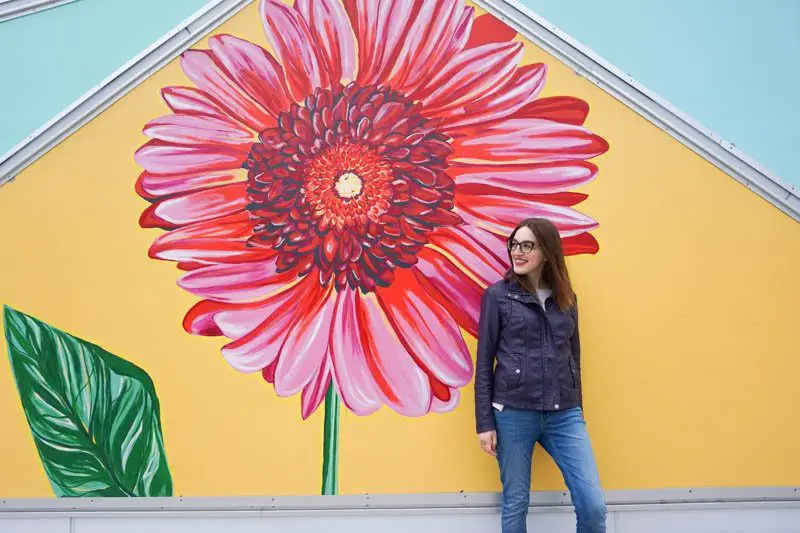 I know there are so many more murals in Calgary, and I hope to get back and discover them all!
If you love murals, be sure to check out my previous Instagram guides for Vancouver and Honolulu.
xo,
Andrea
Follow Me!
Instagram | Pinterest | Twitter | Facebook | Bloglovin