Since moving into my current apartment this past summer, my bathroom slowly got more and more disorganized. I think this is pretty normal when you live somewhere for a while and you are using the space every single day. I think it is so important to go through your things every now and then to declutter and get rid of stuff you are no longer using. This is especially true for me right now, living in a small apartment. Space is a hot commodity! In today's post I am going to share with you how I tackled my bathroom declutter and organization on a budget. I bought nothing new for this organization project! I am a firm believer that you can get organized and make your space work for you no matter what your budget is.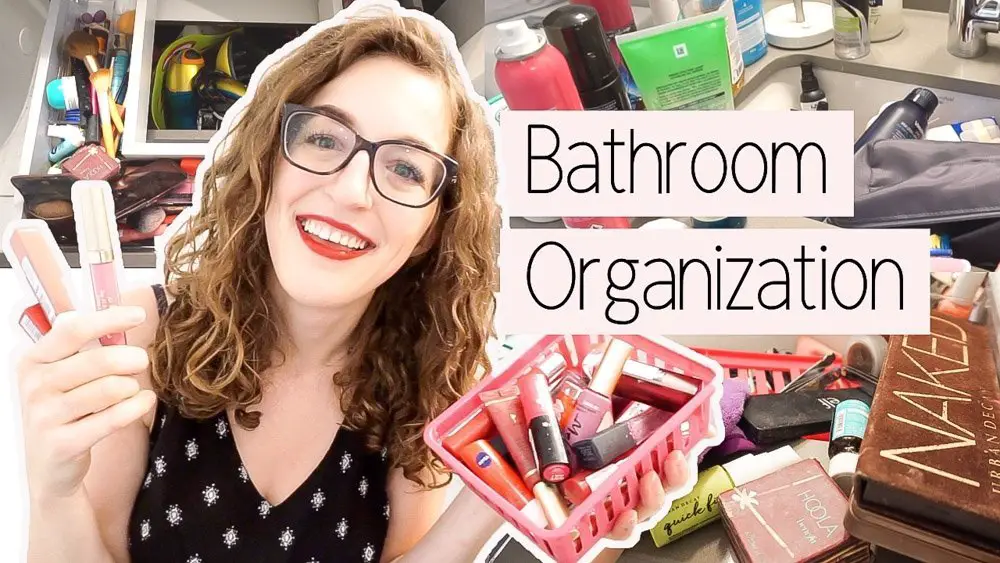 Bathroom Declutter and Organization
Watch the video below to see how I tackled my bathroom declutter and organization project! I would also love for you to subscribe to my YouTube channel for more organization and DIY videos!
Do you have any tips for decluttering and organizing, especially when dealing with a small space? My method is always to take everything out of the cupboards and drawers, then go through every item. I think this process helps me think through which products I want to keep and which ones I want to get rid of.
The best way to truly declutter is to be very honest with yourself about which things you use and which things you are unnecessarily hanging onto. Watch as I declutter half my nail polishes, and get real with myself about which makeup I want to keep and which things I don't use!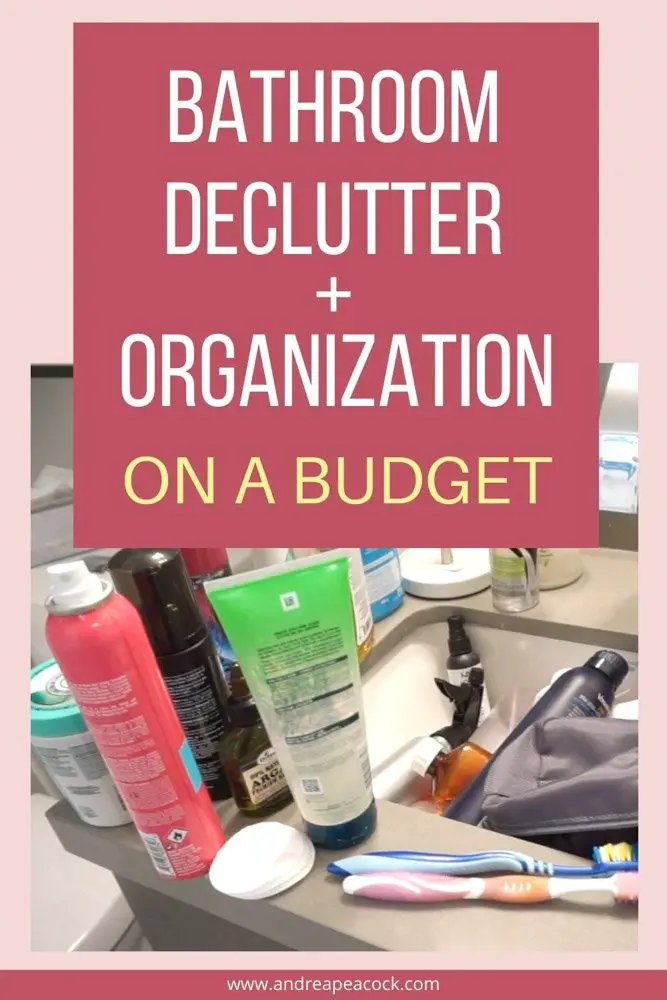 Check out these posts next:
DIY Dollar Store Pumpkin Decor
October Bullet Journal Setup: Fall Theme
September Bullet Journal Setup: Honeybee Theme
How to Set Up a Minimalist Bullet Journal for Beginners
Follow Me!
Instagram | Pinterest | Twitter | Facebook | TikTok | YouTube
xo,
Andrea