Happy April! The cherry blossoms are in full bloom, and it's a tossup every day if it's going to rain or be super sunny. A true sign of spring on the west coast! My bullet journal theme this month is another fun spring theme, featuring lots of pretty peonies. Keep reading for my April 2022 bullet journal setup, including two plan with me videos.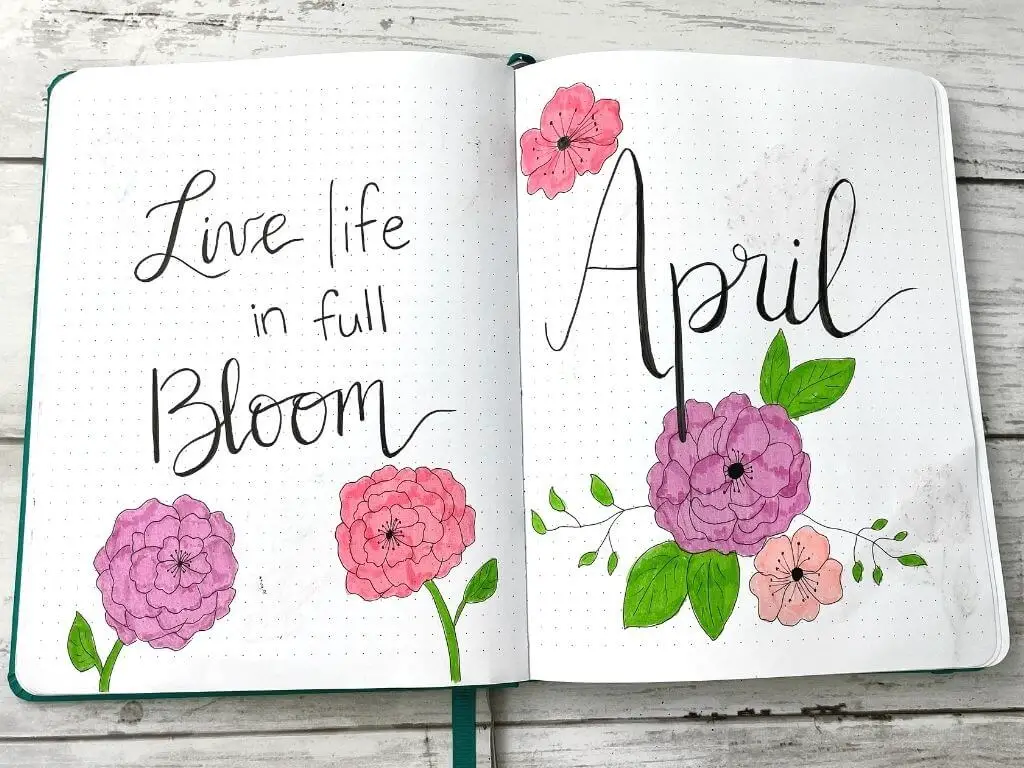 Some of the links below are affiliate links. If you choose to make a purchase, I may receive a small commission, at no extra cost to you. Thank you for your support!
Watch the Videos
To watch me set up my April bullet journal with a pretty peony theme, check out this video below! And make sure you're subscribed to my YouTube channel so you never miss my monthly bullet journal setups.
If you want to journal alongside me, then this next video is for you! It is the real-time setup of my April bullet journal. You can see how long all the pages take me to make in real time as you listen to some music.
Bullet Journal Supplies
Quote Page
Since my theme this month is all about spring florals, I went with live live in full bloom as my April quote. I kept this page very simple, writing out the quote with my Tombow brush pen, then adding two peonies to the bottom of the page.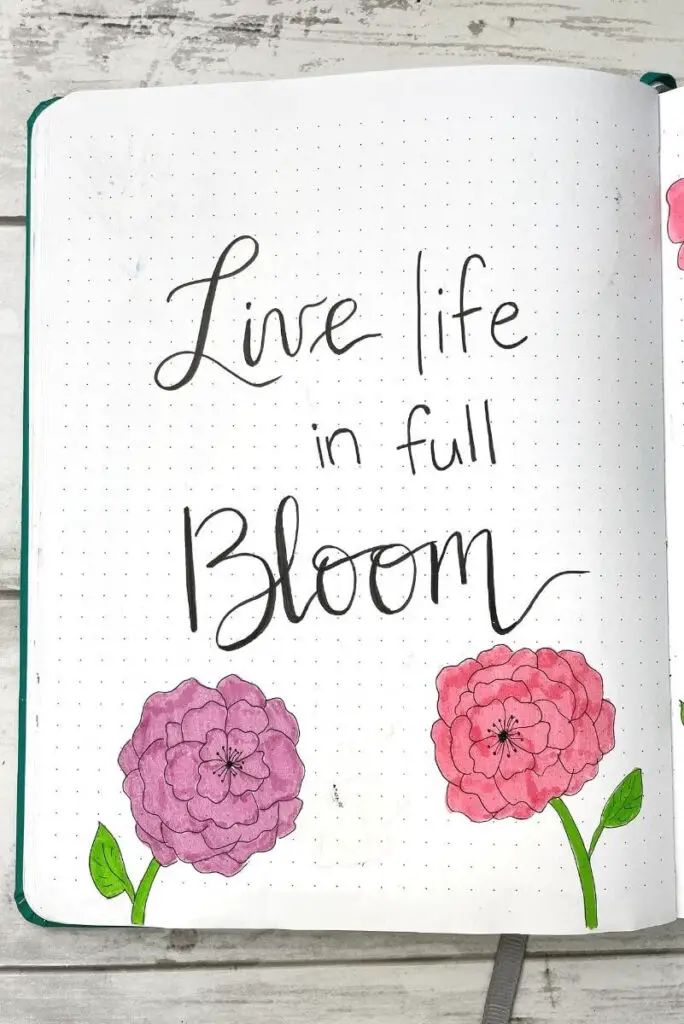 Cover Page
For my cover page this month, I wrote out April in calligraphy lettering, then added some peonies around the page, along with greenery.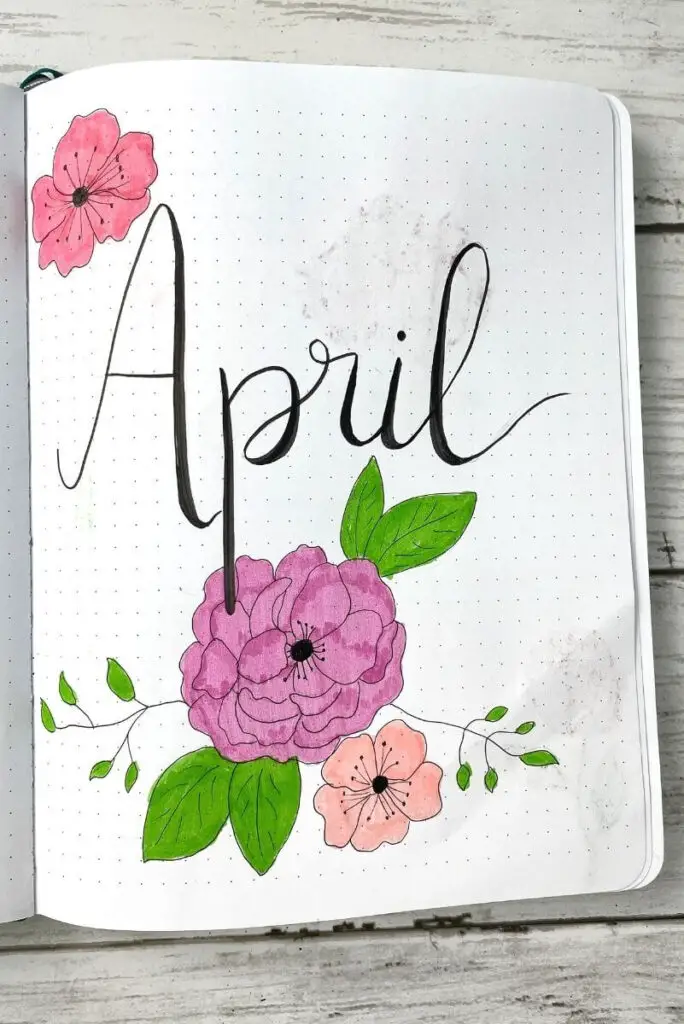 Monthly Calendar
On my two-page calendar spread this month, I wrote out April 2022 across the top of the two pages.
All my pages are very minimal this month, with just a few peonies per page. My colour scheme this month is pink, purple and green, and I love how bright and springy it is!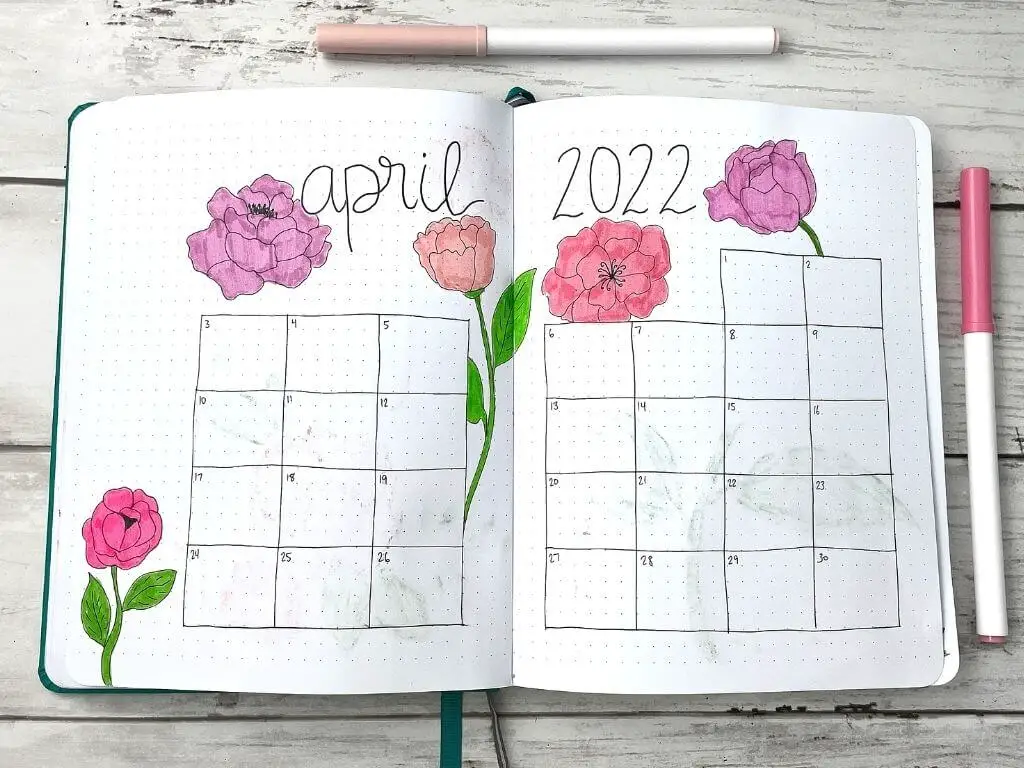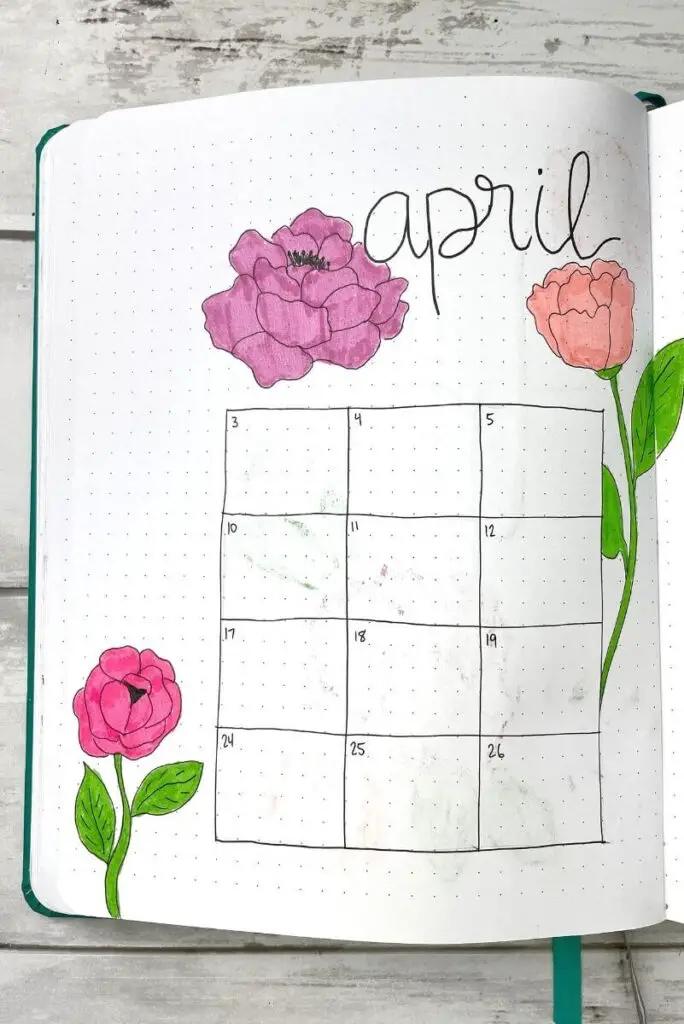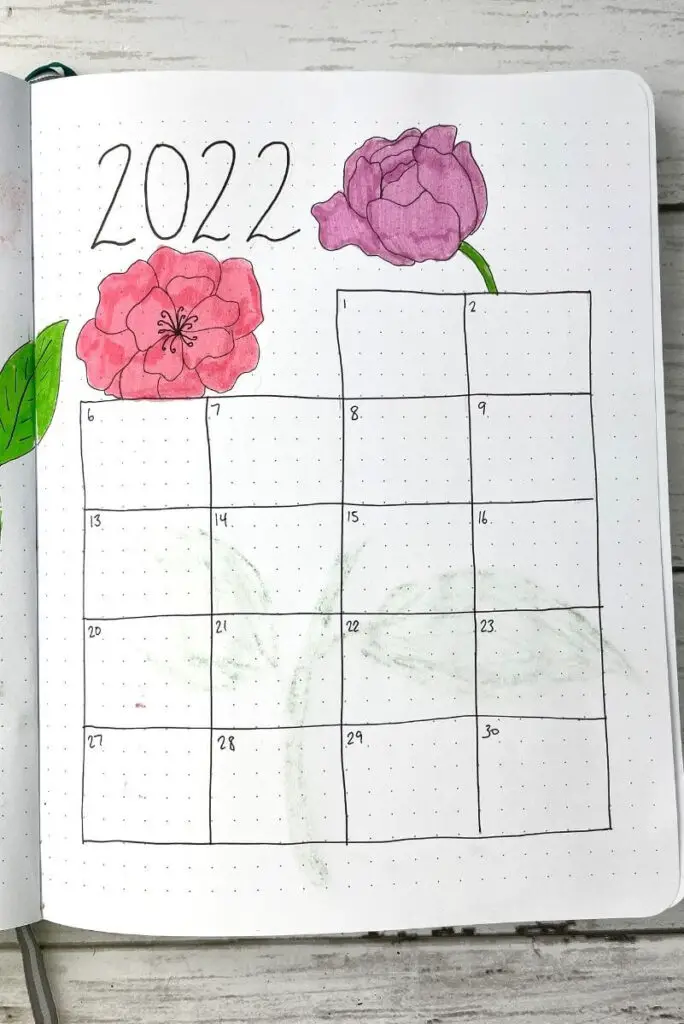 Mood Tracker
Since my theme is peonies this month, it is only fitting that my mood tracker is a large peony. I split the peony into 30 petals, one for each day of the month.
The key at the side of the page lists all the moods I am tracking this month.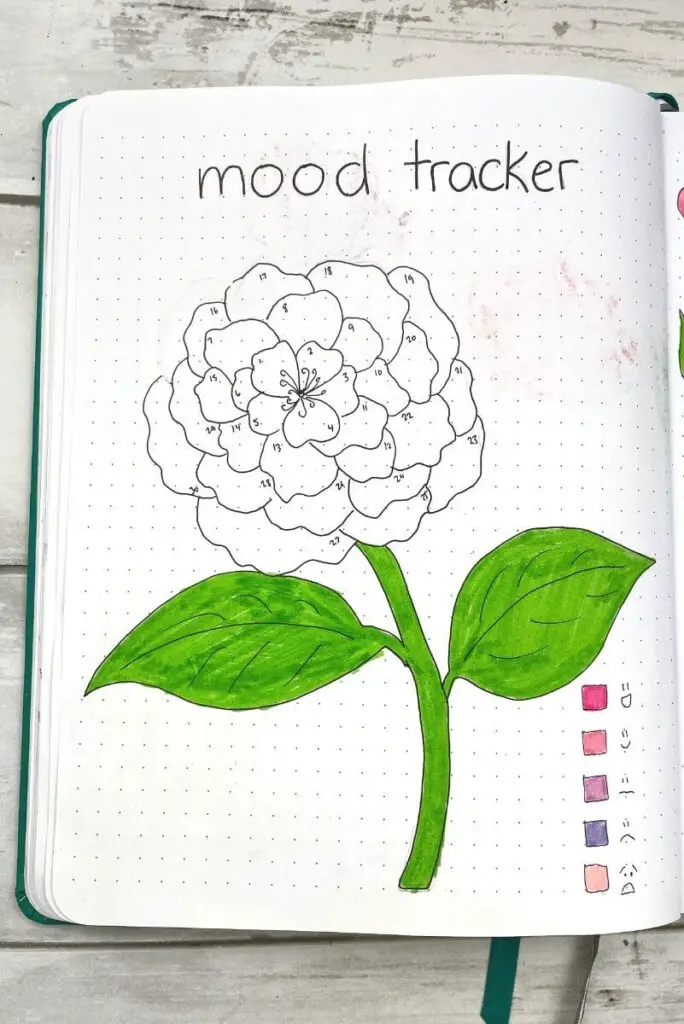 Highlights of the Day
For my highlights of the day page, I created two columns with 1 to 15 on one column and 16 to 30 on the next.
I added a few peonies from a couple different angles all over the page.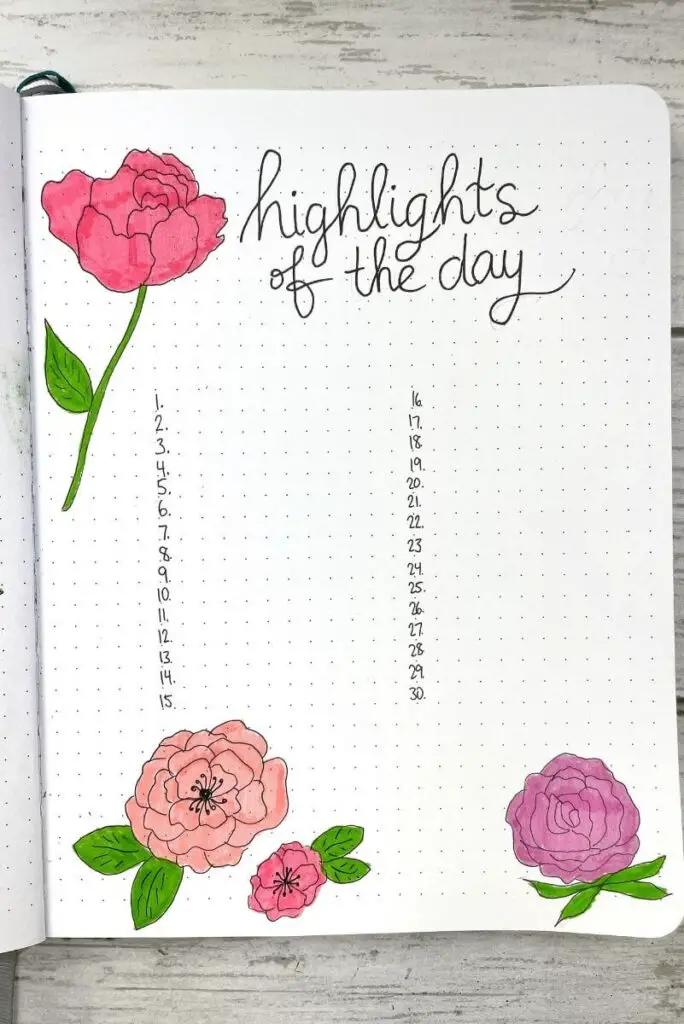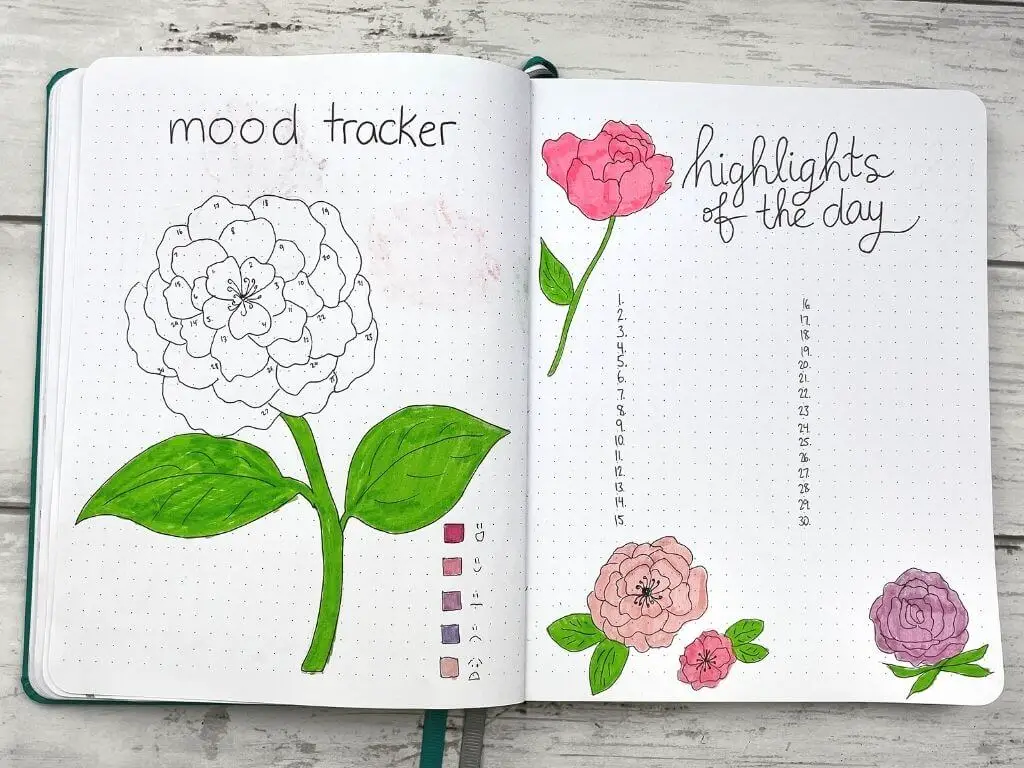 Thank you so much for reading this April 2022 bullet journal setup post! Don't forget to subscribe to my YouTube channel and follow me on Instagram to stay up to date!
xo, Andrea