During a trip to Europe last summer, Amsterdam quickly became one of my favourite European cities. It is a super walkable city full of gorgeous canals, cool buildings and amazing food. There is so much to see and do! And, there really are as many bicycles in the city as people say there are! Other than being a cool place to visit, Amsterdam is a city I could actually see myself living in. Keep reading for my one-day Amsterdam travel guide.
Anne Frank House
Our first morning in Amsterdam, we headed straight over to the Anne Frank House. I wrote an entire post on my tips for visiting the Anne Frank House, so definitely check that out if you're planning to go! You need to book tickets in advance, and it's not something you'll want to miss.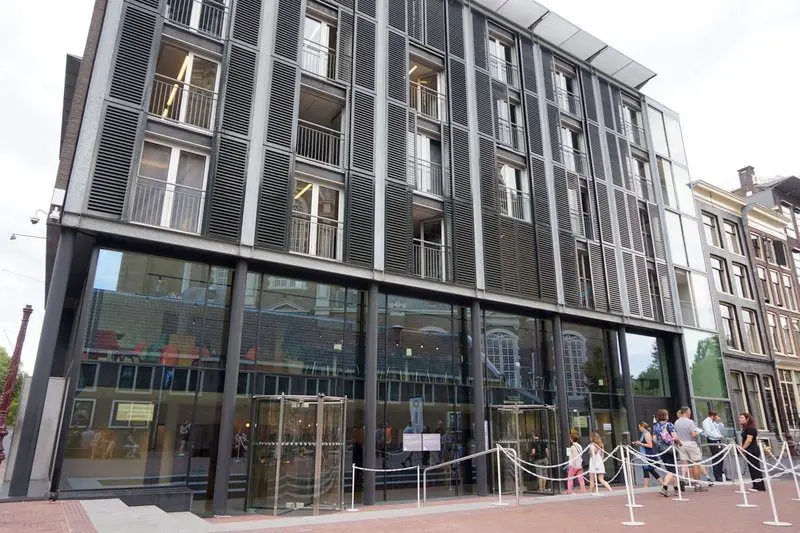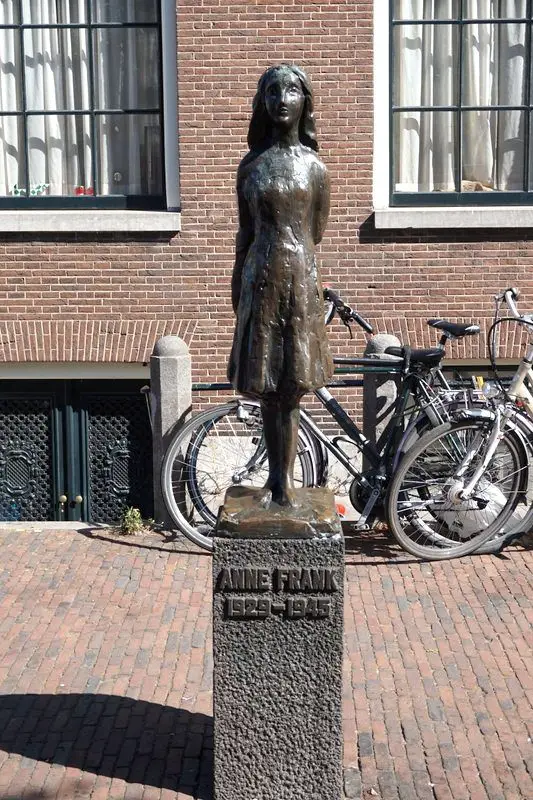 Canal Cruise
Amsterdam is full of canals, and the best way to see the city is on the water. There are so many canal cruise options to choose from! After we got out of the Anne Frank House, we saw a couple of different boats right outside in the canal and picked one to go on. What I loved about the boat we chose was that it was a smaller boat with an open top.
We really got to look around and see everything from the boat, and our tour guides were full of lots of interesting information about Amsterdam. At the time (in 2018), it was 15 Euros per person for an hour tour.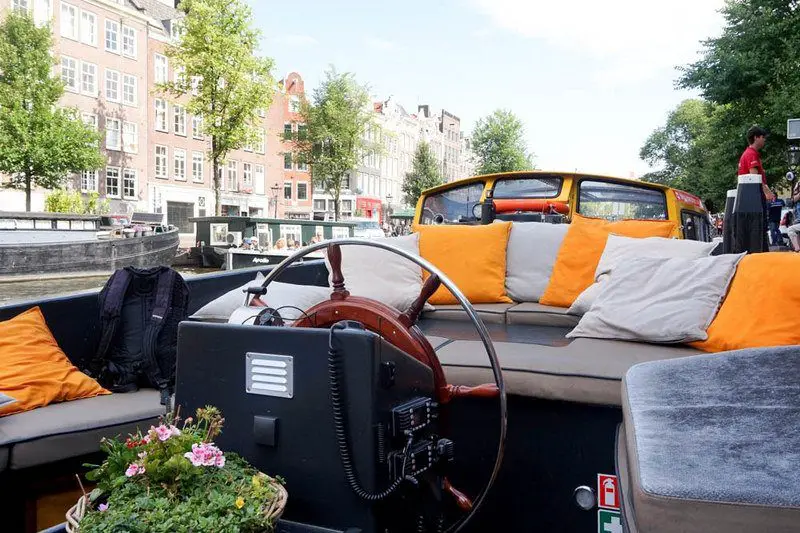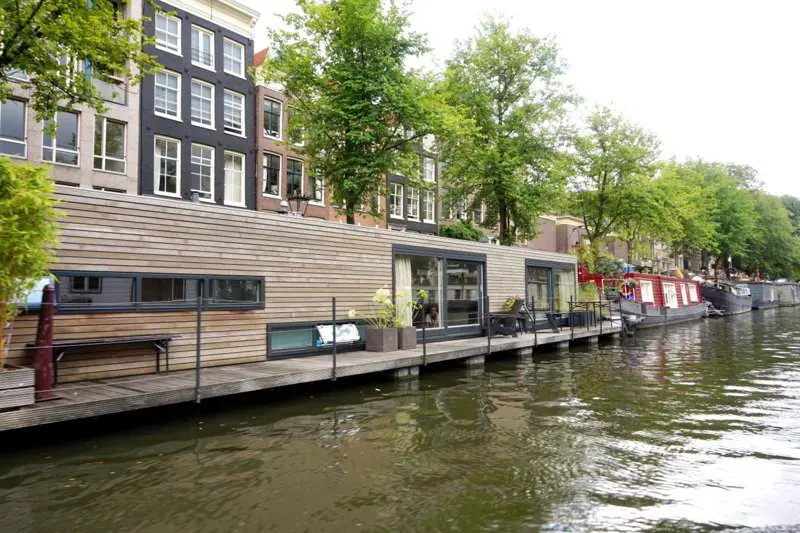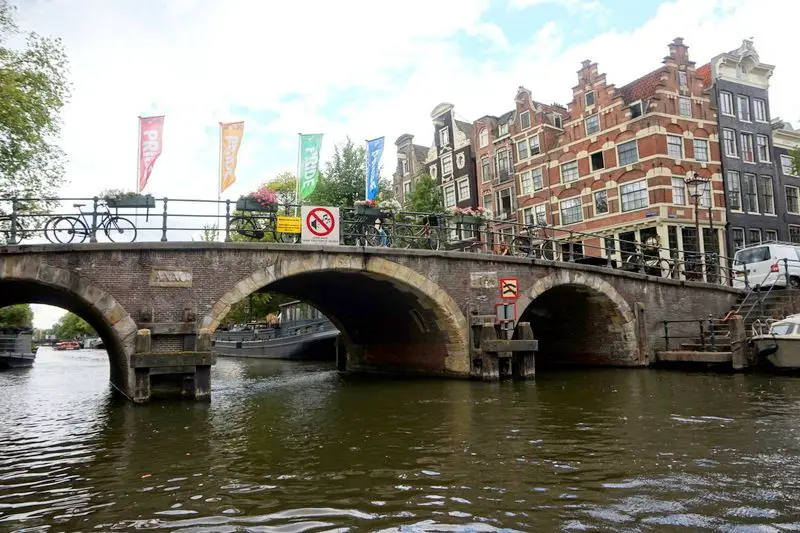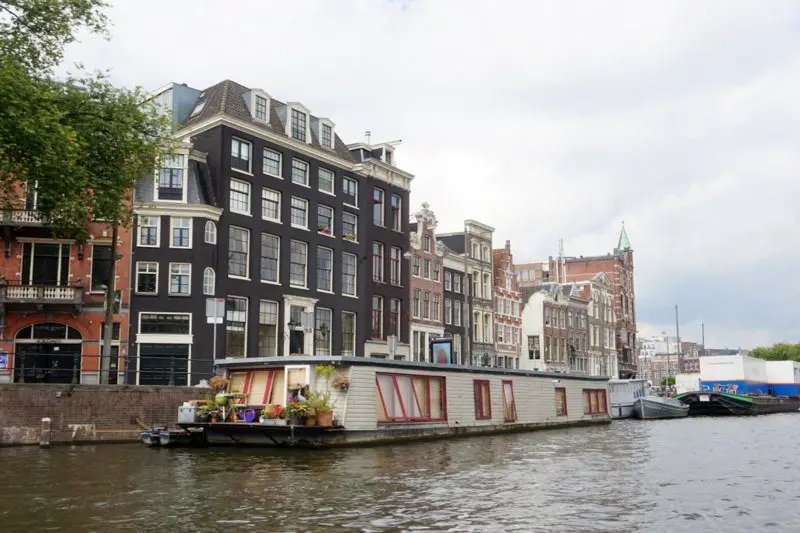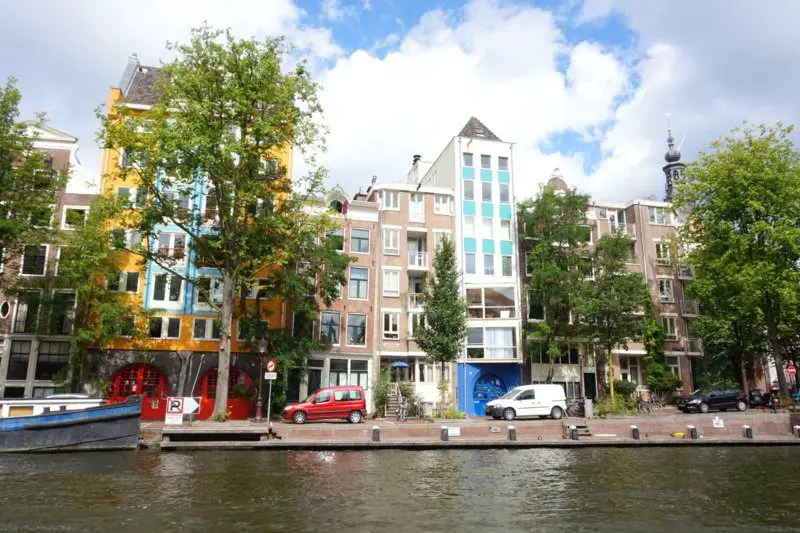 Lunch
For lunch we stopped in at Urker Viswinkel, for some traditional Dutch fish and chips. The fish is called kibbeling, and it consists of small pieces of white fish coated in batter. I love fish and chips, but this was way better than any deep-fried fish I've had before. I love how thin the batter layer was! The fries were delicious too, as was the sauce it came with.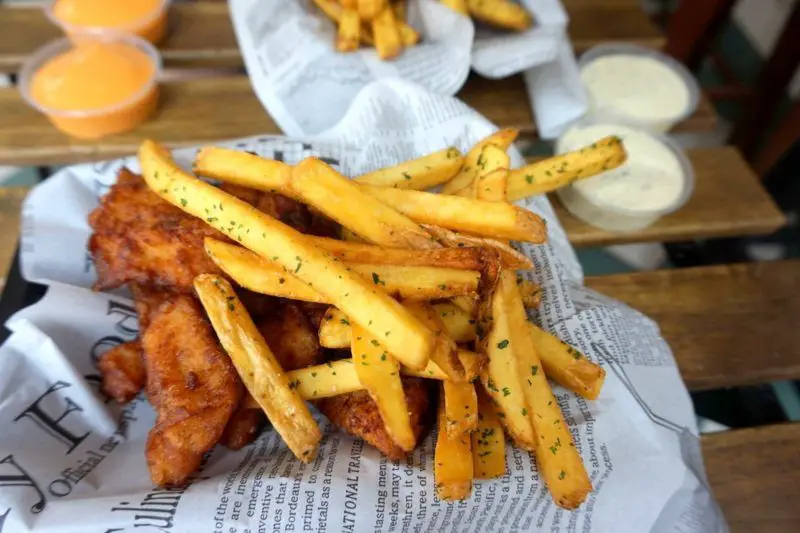 Explore
After lunch we walked all over Amsterdam, taking in the sights. All the buildings are super cute, and there is so much to see! Often my favourite thing to do in a city is to just walk around and take it all in.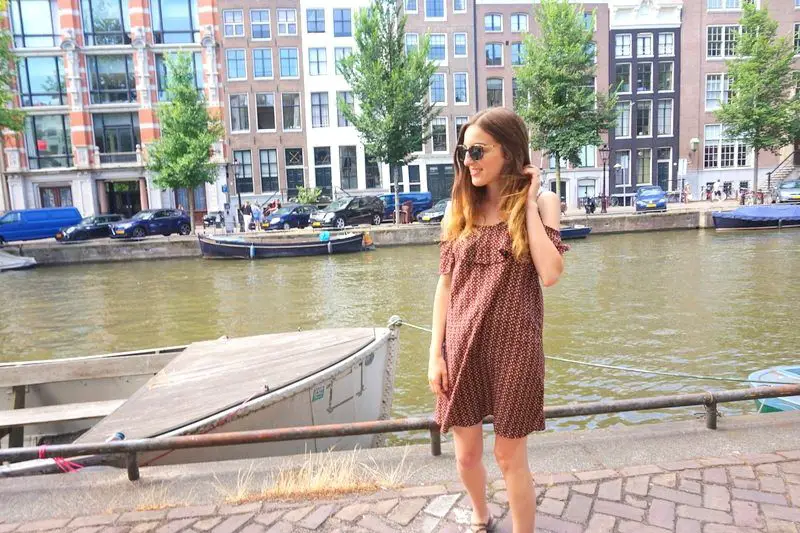 Rijksmuseum
The Rijksmusem is a famous art museum in Amsterdam. It is full of so many iconic pieces such as Rembrandt's Night Watch, the Milkmaid, and Van Gogh's self-portrait. It is an incredible museum and definitely worth a visit!
You can buy tickets to the museum online or at the door. We were there on a mid-afternoon weekday in August and there was no line.
To get the most out of your visit, be sure to download the free Rijksmuseum app. There are super helpful audio tours on there and a map to lead you through the museum. Be sure to bring your own headphones or you can just hold it up to your ear to listen.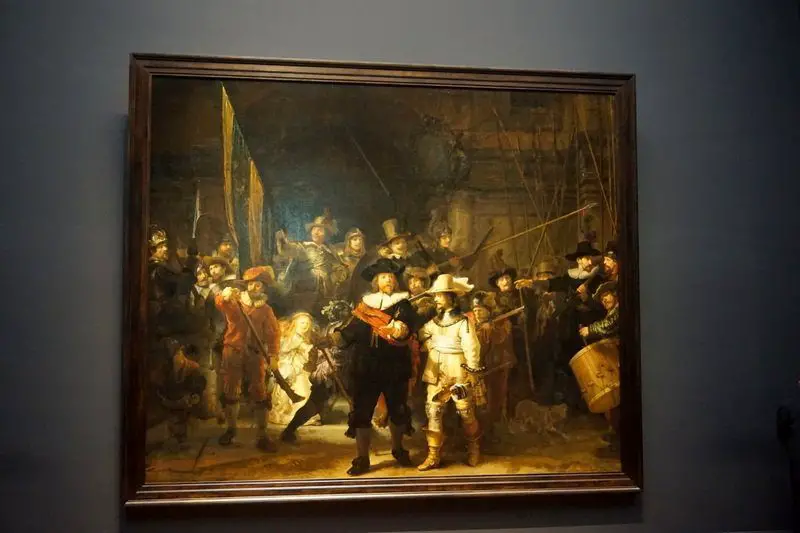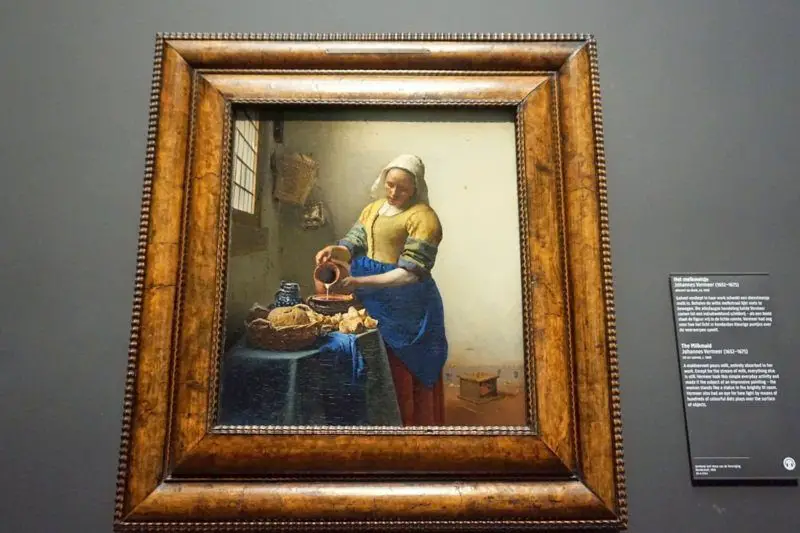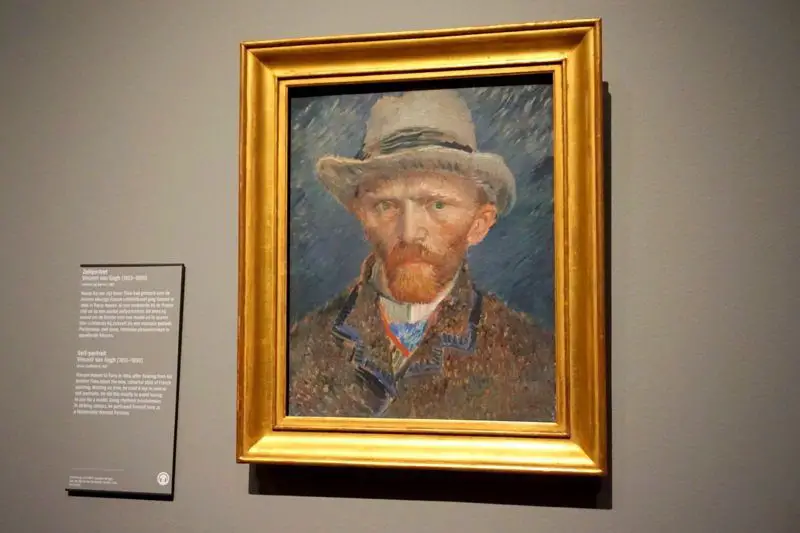 Foodhallen
Foodhallen is a super cool indoor food market with loads of restaurants. It's set up like a food court with a lot of tables in the middle, but it's much more classy with amazing food. We actually got things from three different places, including bitterballen (basically a Dutch meatball), pizza and drinks!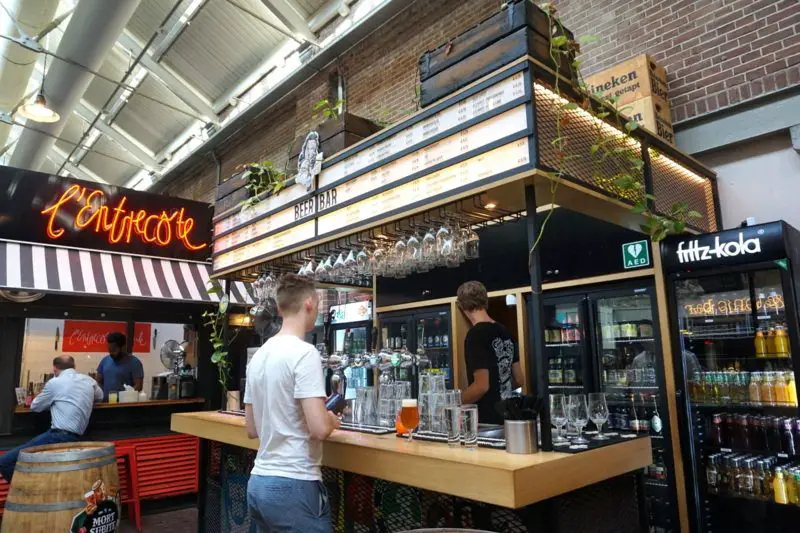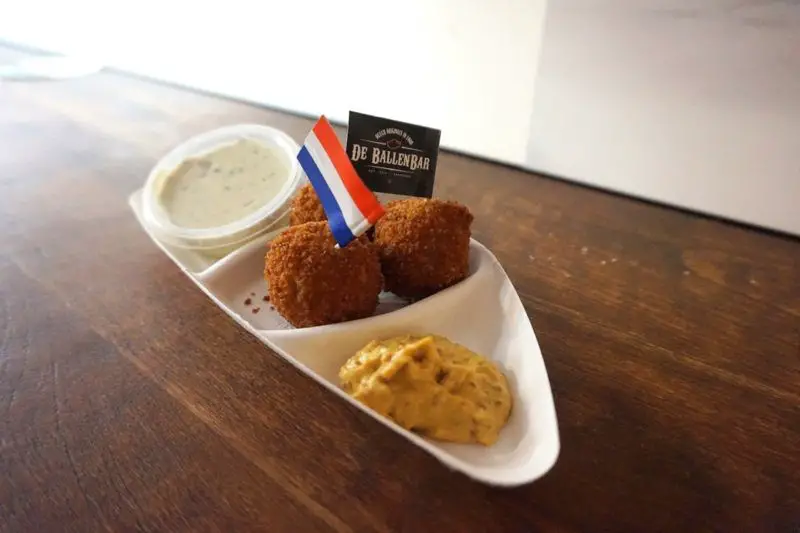 Amsterdam is an incredible city and well worth a visit! We spent five full days in the Netherlands, and the rest of the time we took day trips from Amsterdam. Guides on visiting Rotterdam, Haarlem, Utrecht and Zaanse Schans will be coming soon!
Check out these posts next:
How to Spend One Day in Rotterdam
How to Spend One Day in Zaanse Schans
Taking a Day Trip from Copenhagen to Malmö, Sweden 
xo,
Andrea
Follow Me!
Instagram | Pinterest | Twitter | Facebook | Bloglovin